New to the Freelance Writing World? Here are 5 Ways to Start Out Right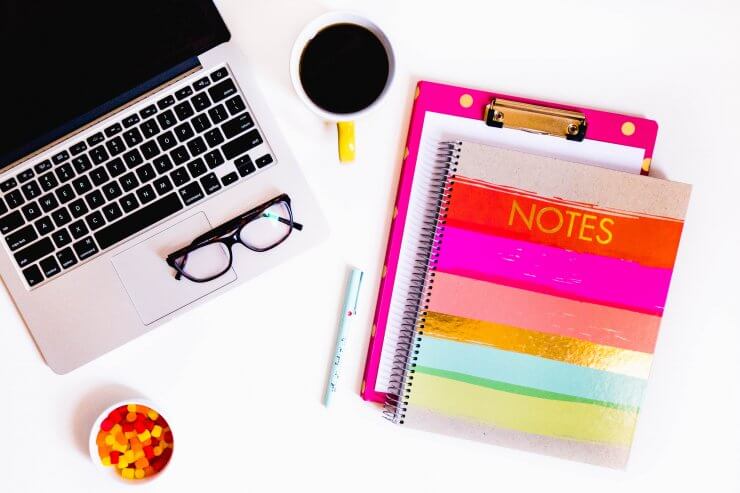 Starting a freelance writing career can be a daunting undertaking. The competition can be fierce and building up your portfolio can seem hopeless (especially if you believe everything you read on the Internet about how hard it is to break into). But fear not! I'm here to tell you, it can be done — and done successfully. Here are five tips that helped me when I began my freelance writing career, which eventually led to me being able to leave my office job and go completely freelance.
Choose a Niche
Having just one topic or two that you plan to specialize in as a freelance writer can actually help you break into the line of work faster. Why? Because it will give you focus. If you know you want to write about travel, for example, you can join Facebook groups specifically for travel writers. You can also narrow down the list of publications to pitch (my free course So You Want to Be a Travel Writer has a list of 30 travel publications for beginners to pitch – sign up for it below) and start methodically reaching out to them. Having a list of 30 places to pitch seems much less daunting than 300. In addition, you can attend travel conferences and other meet-ups centered around travel to start networking.
You don't always have to stay in this niche; I specialize in travel writing and that is mostly what I do, but I have also written about finance, HR, and pet sitting, to name a few. But having a niche will help keep you on track in the beginning with your freelance writing goals and ambitions.
Think travel writing could be your niche? Sign up for my FREE So You Want to Be a Travel Writer 3-day mini course. You'll learn all about breaking into travel writing including what publications to pitch as a newbie.
Learn how to break into travel writing in 3 days!
Get my 3-Day Action Plan to launch your travel writing career. It's broken out into three easy to implement lessons, plus a bonus lesson with what you need to do to find financial success with travel writing. To get access to the course, simply fill in your name and email address to the right and then look for the welcome email in your inbox!
Know When to Work for Free
Talk to most seasoned freelance writers and they'll vehemently proclaim you should never write for free because it lowers the pay and prestige across the board for all freelancers. There is a very good point to that and one I agree with, but…
There is always a but, right? If you don't come from a background of journalism or other paid writing work, it's going to be hard to break into freelance writing without having some bylines to your name. And the quickest way to getting a byline is to write somewhere for free. Here's what you need to remember, though: you should only write for free somewhere that is in line with the type of writing you want to do. You should also only do it a couple times to get those first clips for your portfolio and then start looking for paid work once you have examples to show. Also, write for free for a publication that is still choosy about what it publishes, such as guest posting on a popular travel blog. Even Huffington Post has lost its clout these days a bit as a freelance writing clip since just about anyone can publish an article there, but that doesn't mean many eyes will see it.
Treat Your Freelance Writing Like a Business from the Start
You may not have a byline to your name yet, but if you know you want to be a freelance writer, it will still pay off to get a business name and license (this was less than $200 in both U.S. states I've set up a business in). This will make you look more professional when reaching out to prospective clients and publications.
Think Outside the Box
You may think you need to be constantly pitching publications or find freelance writing work on Craigslist or job boards in order to make it as a freelance writer, but this couldn't be farther from the truth. The majority of my clients and well-paying writing jobs have come from companies I've reached out to, even though I had no idea if they were even looking for content help. I go over this in detail in my course, From Cubicle to Travel Writer.
Get Help and Invest in Yourself
Speaking of courses…
If you're a total newbie to freelancing, sign up for courses that can help you get on the path to where you need to be. The online course world is excellent these days, offering targeted subjects at affordable prices. You can find freelancing niche courses (like my aforementioned travel writing course), entrepreneurship courses that teach you what you need to know to launch a business, courses that focus solely on becoming a better writer, and so much more. The majority of freelancers and other entrepreneurs out there will tell you that one of the best things they ever did was invest in themselves. It may seem hard to stomach when your business isn't making money yet, but it should help you to be much more successful in the long run.
Found this article helpful? I'd love if you shared it on Pinterest!