The Must-Do Day Trips from San Diego — Chosen By a Local!
San Diego is a great place for a trip…or to live! I've done both. Whether you're looking for ways to expand your San Diego vacation or you're a local wanting a weekend adventure, these best day trips from San Diego are for you.
With family-friendly attractions and beautiful beaches nearby plus fun amusement parks and interesting landmarks, there's something for everyone. From amusement parks to national landmarks, you have plenty of places to choose from.
I lived in the San Diego area for over a decade of my adult life and still frequently visit. Read on for my 15 favorite day trips from San Diego, all within a three hours drive (most are much closer!) to San Diego.
Carlsbad: Beaches and Legoland Day Trip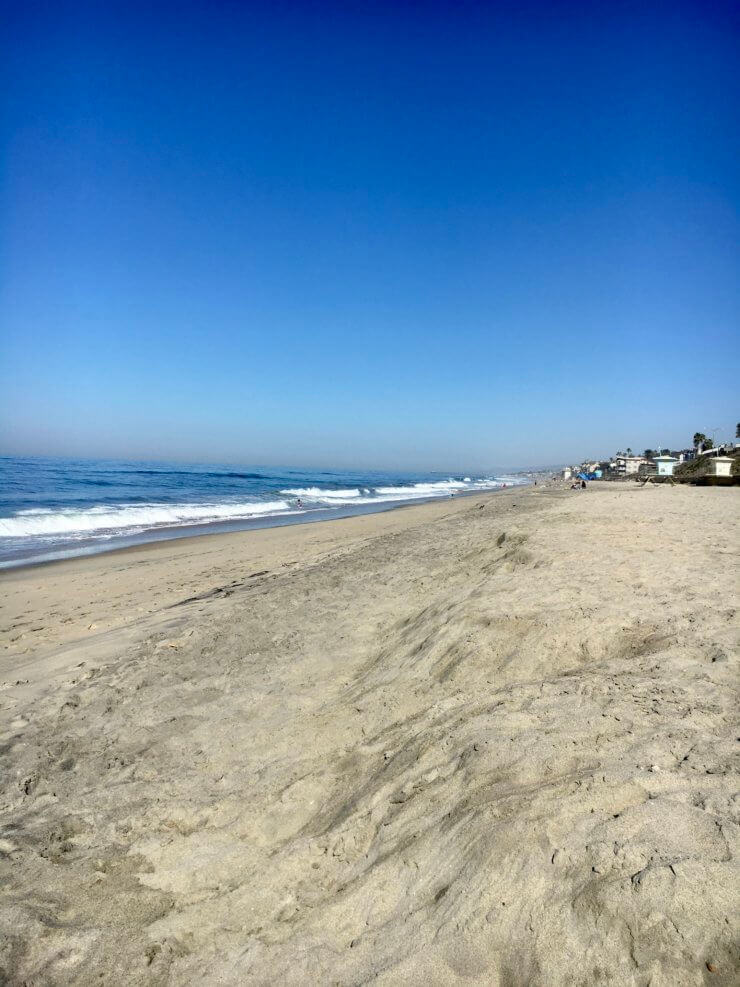 I called Carlsbad home for over seven years. It still is one of my favorite places for a day trip when I'm back in San Diego. It's only about thirty minutes north of downtown San Diego and a has lot to offer visitors.
The downtown area called Carlsbad Village is simply delightful. It's right by the ocean and provides plenty of parking. Carlsbad Village is home to restaurants, lively bars, acai and juice cafes, coffee shops, and more delicious places to eat. I also love all the boutiques.
While in Carlsbad, check out Paon for French cuisine, Harbor Fish Cafe for casual fish and chips with an ocean view, and Campfire for gourmet eats in a clever setting. My favorite fish tacos in all of San Diego can be found at Miguel's in South Carlsbad near Legoland.
Oh yes, did you know Carlsbad is home to the Legoland California amusement park? Which is also a short drive from Tamarack Beach, a surf-friendly beach where it's often fairly easy to find nearby parking.
Julian: The Perfect Fall Day Trip From San Diego
When I lived in San Diego, the second I felt a hint o f autumn in the air I wanted to head to Julian. Wy? Because in the rest of beautiful, sun-drenched SoCal it felt like an endless summer, but in Julian it felt like fall.
Julian is located right at the base of the Cuyamaca Mountains. Come fall, it has a hint of frost in the air — it even snowed one year when I was there! It has a small mountain town atmosphere.
Julian is known for its apple pie, and thus pie shops abound (Moms is my favorite, but they're all deliciously amazing). You can also go to the source with an apple picking jaunt to one of the apple orchards nearby. In addition to yummy pie, downtown Julian has cafes, full-service restaurants, craft and artisan shops, and even wine tasting rooms.
Laguna Beach: Artsy Beach Town in Orange County
I find Laguna Beach to be the perfect blend of surf and art. It's located in Orange County right by the coast, nestled just south of livelier Newport Beach.
Laguna Beach's namesake beach is incredibly gorgeous and is right by the Village. You can play in the waves and then walk into charming Laguna Beach Village where you'll find a plethora of art galleries, chic restaurants with al fresco vibes, and upscale boutiques. Even the public library in Laguna Beach Village has an ocean view!
Catalina Island: Just a Boat Ride Away
You can have an island adventure on a day trip from San Diego thanks to the hour-long boat ride from Newport Beach to Catalina Island.
This little island can easily be explored in a day, just don't miss the evening ferry back home! Once you're on Catalina, you'll arrive in the easily walkable Avalon area. There are lots of restaurants and bars plus pretty architecture.
Rent golf carts and do the loop around the outskirts of Avalon to see more of the island, including a botanical garden. Or just get day passes to one of the beach resorts and spend the day relaxing.
Scuba diving and zip lining are also popular excursions to do while on Catalina Island.
Big Bear: Mountain Day Trip From San Diego
One thing I love about a day trip from San Diego is the sheer amount of options. You can pretty much experience all four seasons in one day. This makes me especially love the local snowboard hangout place of Big Bear Mountain Resort.
Big Bear is why people say you can lay on the beach and ski in the mountains all in one day in SoCal.
Big Bear is a fun place for skiing and snowboarding in the winter months and has a cute little village with a handful of restaurants a short drive from the base of the mountain. Or you can just hang out on the ski mountain for some apres food and drinks.
You can also have fun in Big Bear outside the ski season months thanks to Big Bear Lake. This picturesque lake is often calm and ideal for kayaking or stand up paddle boarding.
Escondido: Brewery and Safari Adventures
Located on the eastern end of San Diego County, Escondido is often overlooked by visitors unless you're a beer or wildlife fanatic.
Escondido is where the San Diego Zoo affiliated Safari Park is. This special wildlife park provides natural homes for animals with an ambiance for visitors that is reminiscent of a safari.
It's also home to the original Stone Brewing Company beer garden (you'll also find ones in Liberty Station, Oceanside, and even the San Diego Airport these days). Stone's Escondido location is still my favorite with its sprawling grounds, walking trails, and koi pounds, plus a farm to table restaurant.
Escondido is also home to a burgeoning wine scene on the northern end of the city.
But if you really want to experience a wine region within a day trip's drive from San Diego then you'll want to head a bit farther northeast to Temecula.
Temecula: San Diego's Local Wine Getaway
Oh the fun times my friends and I had wine tasting in Temecula back in the day. Getting a party bus and heading to Temecula for the day from San Diego was a popular birthday celebration excursion back in my 20s and early 30s. You can also hire a limo service from San Diego to take you to Temecula. 
Or, if you have a designated driver, it's an easy drive from San Diego. The drive usually takes less than 90 minutes.
Temecula operates much like suburb of San Diego these days (though technically it's in Riverside County) but head to the outskirts of town and you'll find gorgeous wineries by acres and acres of vineyards. South Coast Winery is a personal favorite. Danza Del Sol and Callaway also have fun tasting rooms, and don't miss trying the almond champagne at Wilson Creek Winery!
Joshua Tree National Park: Desert Scenery and Epic Hiking
You'll have to wake up early for this one, but it's a totally doable day trip since Joshua Tree National Park itself isn't that big.
Joshua Tree National Park is known for its unique trees and beautiful sunsets. This desert destination is open year-round, though it sees most of its visitors during the warmer months. Since you won't be staying overnight, there's no need to worry about it getting too cold once the sun goes down.
This park has plenty of hiking trails to try. For those looking for a short and easy hike, head over to the Hidden Valley Nature Trail, an accessible loop where you can climb the Great Burrito. Alternatively, try the 1.3-mile Barker Dam trail or take a stroll through the Cholla Cactus Garden. 
More experienced hikers might want to consider trying the Ryan Mountain hike, a three-mile-long journey with quite the elevation gain. If you're up for something a bit more strenuous than hiking and have experience rock climbing, you can climb one of 8,000 routes at Joshua Tree. No matter your fitness level, you can enjoy yourself in the great outdoors at Joshua Tree National Park — just remember to bring sunblock and lots of water.
Joshua Tree National Park is about three hours away from San Diego. You can buy passes to the park online before your trip or in person at the park. Ticket vendors are stationed at the visitor centers, west entrance, and north entrance.
On the way back, stop for dinner in Palm Springs, which can be a day trip unto itself…
Palm Springs / Palm Desert: Heat Things Up on This Desert Day Trip From San Diego
Palm Springs and Palm Desert are two neighboring desert cities that provide a very different aesthetic for visitors compared to coastal San Diego.
Despite being less than two and a half hours from San Diego, this day trip transforms into arid hills punctuated by desert brush and towering palm trees. It's an understated beauty that will quickly draw you in…while the heat may draw you into air conditioned shops and restaurants .
Of that, there are many. Palm Springs is known for its eclectic bars and eateries while Palm Desert is more known for its upscale restaurants and luxury shopping experience.
Vista: Local San Diego County History and Fun Water Park
Vista is often overlooked as just a bedroom community as you drive between Carlsbad and the much larger bedroom community of San Marcos. But after working in Vista for five years, I got to know the city well on my lunch break and after-work happy hours. I can attest it's a cool little city worth a day trip from San Diego!
Vista has a historic little Old Town, which has been refurbished into breweries and shops without losing its old-time charm. Old Town Vista is home to unique sandwich shops, cafes, and breweries.
Vista also has the Wave Waterpark, which is a large water park families will love. In addition to the pool, it has water slides, simulated wave machine, and a lazy river.
Oceanside: Coastal Cuisine and Craft Beer Crawls
Oceanside is the northernmost city of San Diego County. Head any further north and you'll be driving through the desolate looking terrain of Camp Pendleton before coming to the bedroom communities of Orange County.
Oceanside is about 45 minutes from downtown San Diego, though can take longer depending on traffic. When I first moved to Carlsbad back in the early aughts, Oceanside has a reputation for being a bit rough around the edges.
But nowadays the downtown has been completely revitalized with swanky hotels, high-end seafood restaurants, and a really cool self-guided craft beer walking tour you can do (see the stops here).
I also always enjoy a walk on the Oceanside Pier. It's a long pier with beautiful views from all angles.
Los Angeles: Glitz and Glamour Day Trip From San Diego
Los Angeles is an easy choice for a day trip from San Diego since the two are southern California's most iconic cities.
Los Angeles is roughly two hours from San Diego. However, driving time can drastically vary depending on what part of LA you're going to and what traffic is like.
The city is known for stardom, so it's only fitting that the Academy Museum is there. For more museum fun, you can also check out the Broad (a free art museum) and California Science Center. Of course, if it's celebrity entertainment you're after, stick to Hollywood and visit the Hollywood Walk of Fame and TCL Chinese Theatre where many movie premiers have happened.  
Before you head back to San Diego, you can view the sunset at Santa Monica Pier and walk around this iconic landmark. The pier has a ferris wheel and lots of other carnival-style entertainment and food.
Disneyland: Iconic Day Trip From San Diego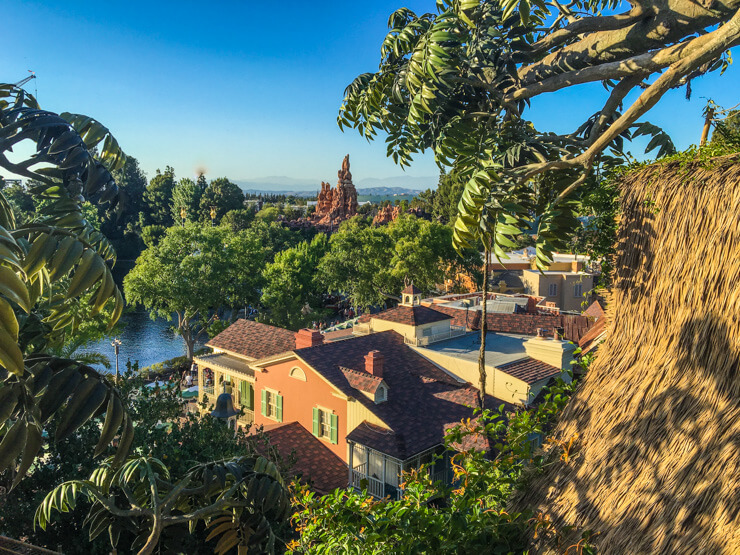 The Happiest Place on Earth is within driving distance of San Diego. Located in Anaheim, Disneyland's parks also include Star Wars: Galaxy's Edge and Disney California Adventure Park with the Avengers Campus.
Even if you're not traveling with kids, Disneyland is well worth visiting. Let your inner child thrive as you go on rides, eat Mickey Mouse-shaped food, and browse souvenir shops featuring trinkets with your favorite characters on them.
Character experiences let you meet people dressed as your favorite Disney characters as you dine or visit certain attractions. Grab dinner in Downtown Disney, a shopping district with live entertainment. There's enough to do at Disney for a multi-day trip, but you can still have fun if you'll only be there for one day. If a day trip to Disneyland is in your vacation budget, don't skip it!
Disneyland is located in Anaheim, about an hour and a half away from San Diego. Buy your tickets online before you arrive. If you're a Disney Visa card member, bring your card with you to gain access to exclusive activities.
—> Read More: Top Tips for Visiting Disneyland with a Toddler
San Clemente: Fun Surf Town a Short Drive From San Diego
San Clemente still retains a bit of old SoCal surf town charm, though its downtown area has been revitalized over the past couple decades. Still, multi-million dollar beach shacks line the sand while the breaks just offshore provide some of the best surfing in Southern California.
Head away from the beach and you'll find a fun town center with bars and restaurants. I especially love the vibe of the San Clemente location for SoCal chain Pizza Port. 
Rosarito: Day Trip to Mexico From San Diego
San Diego is close to the Mexican border. If you have a passport, consider making the trip down to Rosarito, a resort city that's also not far from the border.
The most popular attraction in Rosarito is the beach. It's a great place to surf, sunbathe, and ride an ATV. There are some hiking trails near the beach that offer fantastic views of the water, like Cerro El Coronel.
Snorkelers and scuba divers should head to Los Coronados, a set of islands with clear water and plenty of marine life. Rosarito also has art galleries to browse, each featuring works made with different mediums. If you're looking for something to bring home with you, check out the Local Artisan Market for art and other handmade items.
Rosarito is an hour away from San Diego. Since you'll need to cross the border to get there, make sure you have your passport or other necessary identification. If renting a car while in San Diego, make sure you're allowed to bring your rental car to Mexico since coverage may be voided if an accident or damage occurs.
Have Fun on Your San Diego Day Trip
If you're visiting San Diego, you don't need to stay within city limits. Instead, explore the surrounding region on fun day trips for a truly memorable time. Pack your bags, grab your sunscreen, and get ready for a trip in Southern California you'll be talking about for years to come.