Local's Guide to the Best Places in California for a Girls Weekend (or Longer!)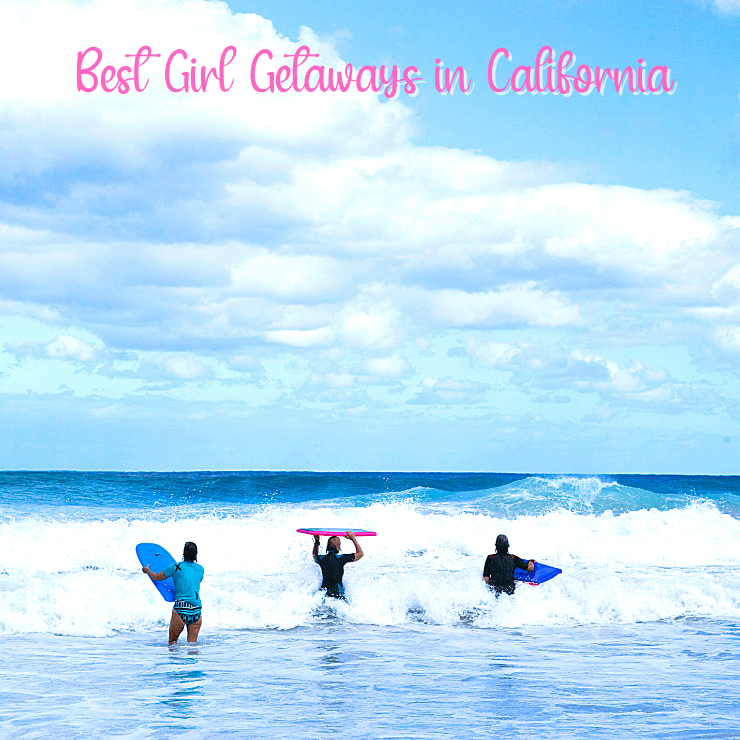 It's been a crazy year, made harder by the fact that we couldn't always lean on our friends in person. If you are more than ready to say goodbye to the zoom happy hours and have some bonding time with your best girlfriends, a great place to do so is California. Whether you're looking for beaches or hikes, wineries or breweries, shopping or spa days, California has a girl getaway perfect for you and your friends.
I lived in Southern California for over a decade of my adult life and still visit California a ton since moving north. After all, some of my best friends live there!
Here are the five places that would be my top pick for a ladies weekend in California this year. Now I've just got to get my friends on board and book that trip!  
Malibu: Beaches and Boutiques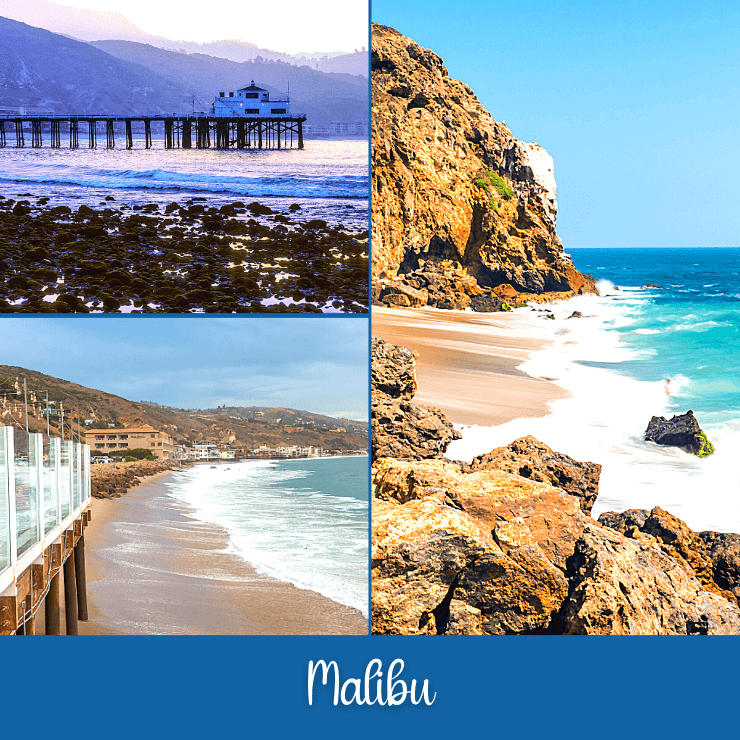 Get away from the busy and crowded popular hotspots in LA such as Santa Monica and Manhattan Beach and escape to the beautiful, rugged beaches of Malibu.
Malibu is a ritzy little enclave just north of LA that's home to some of the best beaches in California. It is loved by celebrities for its laid back atmosphere and beachfront homes.
While you might not be able to afford one of those palaces on the sand, Malibu is still a great place for a girls getaway in California because there are hotels and affordable vacation rentals located within the area. You can even do some camping if you and your girlfriends are the outdoorsy types at the Malibu Beach RV Park campground, which has an incredible view of the ocean. 
Read More: Camping Under a Super Moon in Malibu
Malibu is more than just a beach, though. You can do some boutique shopping and eat at delicious gourmet restaurants at the Malibu Country Mart. There also places to eat right by the shore.
For a fine dining experience you'll never forget, check out Nobu that's located right on the cliffs overlooking the sand, or head to the Malibu Farms restaurants in Malibu pier for a dining experience that to me looks like what would happen if Joanna Gaines came to Malibu!
Where to Stay
Calamigos Guest Ranch and Beach Club: Another place that looks like it's right out of an episode of Fixer Upper is the Calamigos Guest Ranch and Beach Club, a gorgeous 5-acre ranch that borders the coastline. This is my top pick for a girls trip to Malibu this year since its off the beaten path and will provide luxury pampering in a rustic, nature-filled setting — with easy access to the beach! Plus, the ranch has cottages and 2-bedroom bungalows to rent that are perfect for a getaway with your best friends!
—> Click here for pictures and prices of Calamigos Guest Ranch and Beach Club.
Surfrider Malibu: Another place to check out is the Surfrider Malibu, which has a rooftop bar and restaurant only open to guests staying there. If you want to turn your girls trip into a surf trip, this is a great place to do so, since complimentary surf boards (or paddle boards if that's more your thing) are available for guest use. The rooms are light and bright with a surfer vibe.
—> Click here for pictures and prices of Surfrider Malibu.
Solana Beach: A Hip, Coastal Girls Getaway Near San Diego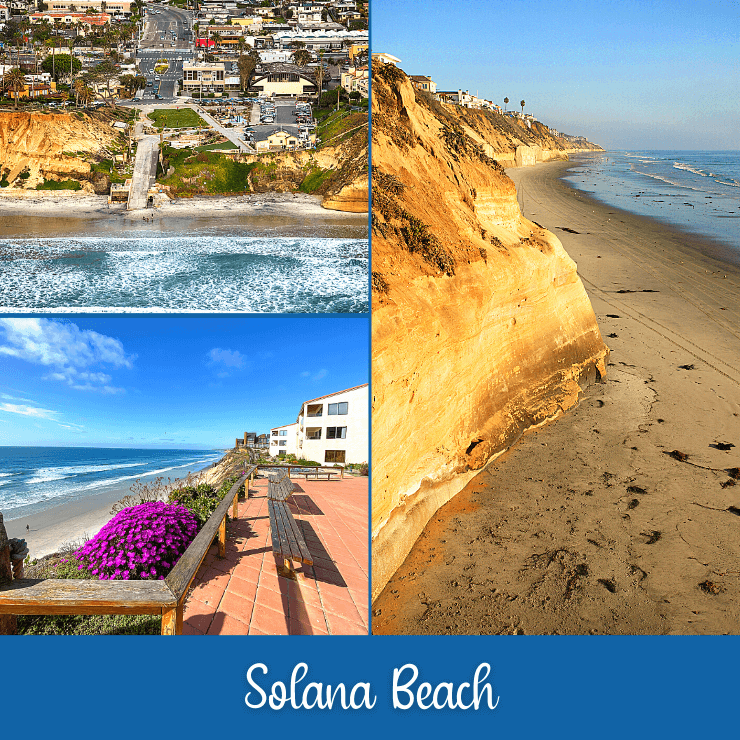 Solana Beach is a great place for a ladies trip near San Diego, especially if you are there when the Del Mar Race Track season is happening, which runs from mid-July to early September (though ticket information for 2021 and access for the general public has not been released yet.)
Even if you aren't into horse racing, Solana Beach is a great place for a day with the ladies. It has a cute little downtown area that has bars and restaurants and breweries. 
Some of my favorite days with friends were spent in Solana Beach, with beer and pizza at Pizza Port, shopping along Cedro Avenue (where you'll find tons of homeware and clothing boutiques, plus artsy shops), and hanging out by the waves in one of Solana Beach's hidden coves.
What's also nice about Solana Beach is that the city's beaches aren't that known to tourists. So if you're looking for some remote sunbathing with your girls, then Solana Beach is perfect for that, as long as you don't mind having to take a lot of steps to get down to these remote beaches located beneath the cliffs of Solana Beach and Cardiff.
Solana Beach also has a coaster that is right in the center of town which means you can take public transit easily to check out other beaches and evening hot spots along the coast, such as Encinitas, Carlsbad, and Oceanside. Or take it all the way down to the Gaslamp Quarter in San Diego.
Where to Stay
Courtyard Marriott Solana Beach: The Courtyard Marriott is just half a mile from the Coaster station and all the fun of Solana Beach's main street. It's also just 350 feet from the beach. Furthering the beach fun is the beach vibe of the rooms with bright turquoise accent walls. Outside, you'll find a pool, hot tub, and lounge area. There's also an onsite bistro and market.
—> Click here for prices and pictures of the Courtyard Marriott Solana Beach.
Read More: Ultimate Guide to San Diego
Santa Barbara: Blissful Girl Time Along the American Riviera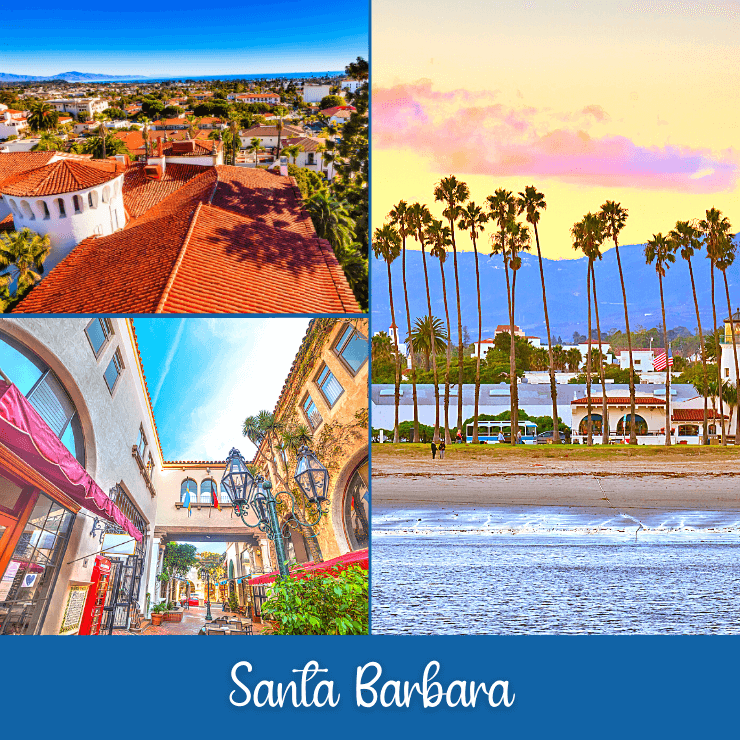 Santa Barbara is located right in the heart of Central California, and is charmingly nestled between the Santa Ynez Mountains and the Pacific Ocean.
I love Santa Barbara so much I got married there, and one of my favorite things about doing so was getting all my best girls together in one of my favorite places on earth. All the things that made it so much fun will make it a blast for you and your friends, too.
Go wine tasting along the Urban Wine Trail in Santa Barbara's Funk Zone, located right off of Cabrillo Boulevard just a few blocks from the beach and Stearns Wharf. Stretching up from Stearns Wharf is State Street, the main boulevard of Santa Barbara; rent bikes and ride up and down State Street with stops for shopping and coffee. Take the bikes down a side street to the stately Santa Barbara Courthouse and climb the steps to the top of the bell tower for an incredible bird's eye view of Santa Barbara and its surrounding mountains and ocean.
For more wine tasting, the wineries and tasting rooms of the Santa Ynez Valley are a short drive away.
Where to Stay
Hilton Santa Barbara Beachfront Resort (formerly the Fess Parker Resort & Spa; it's still jointly owned by the Fess Parker family of California winemaking fame, but now operated by Hilton). This acclaimed, sprawling resort is located right across from the beach and has an epic onsite spa and beautiful grounds. It's about a 20-minute walk to the tasting rooms and restaurants in the Funk Zone.
—> Click Here for photos and prices for Hilton Santa Barbara Beachfront Resort.
Canary Santa Barbara: Another great option for where to stay in Santa Barbara if you want to be right along the heart of State Street is the Canary Santa Barbara, a Kimpton hotel. The lobby will instantly draw you in thanks to its hand painted tile work and intricate wrought iron staircase, while the luxuriously appointed rooms will instantly relax you. Also making it perfect for a girls getaway is the gorgeous rooftop pool with views of Santa Barbara's surrounding scenery and cozy fireplace lounge.
—> Click Here for photos and prices for Kimpton Canary Hotel.
Read More: The Perfect One Day in Santa Barbara Itinerary
Sausalito: Fun and Pampering By the Bay Near San Francisco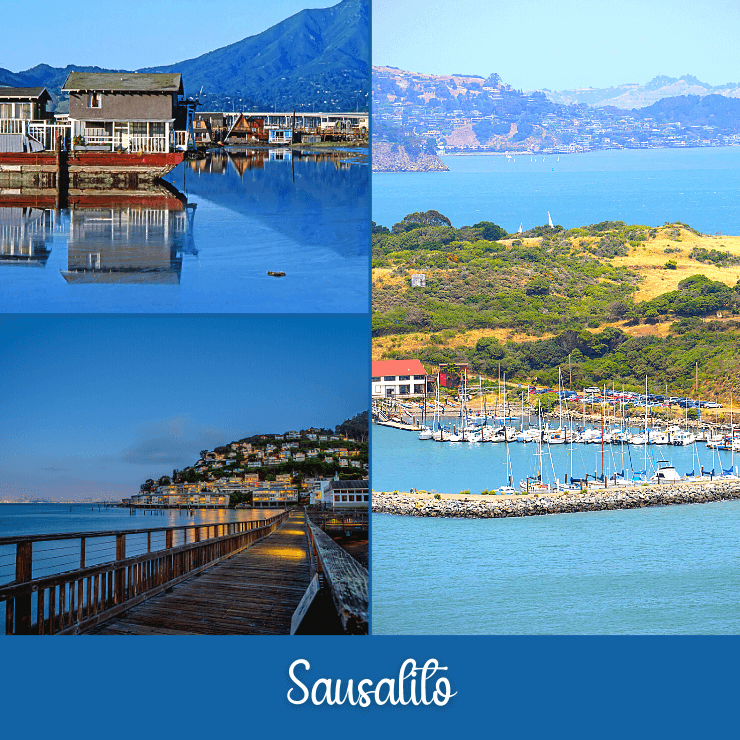 You might find San Francisco to be a bit too tourist-centric for a relaxing weekend away with your friends. So instead, fly into SFO (or drive to San Francisco), cross the Golden Gate Bridge and head up to pretty Sausalito, a charming seaside city located just north of the Golden Gate Bridge. 
You'll quickly learn why Sausalito is such a coveted place to live for those who work in the Bay Area as well as being a popular day trip from San Francisco.
The shoreline of Richardson Bay has a lovely boardwalk to walk along. Delicious seafood restaurants and cafes are located in the town center with views of the water. High-end boutiques selling the latest fashion are ripe for shopping on your girls getaway. 
You'll also be able to enjoy the outdoors with a hike through the Marin Headlands, from which you'll have incredible views of San Francisco and the Golden Gate Bridge, making for an Instagrammable photo op for you and your friends.
Where to Stay
If you can get one, stay in one of Sausalito's historic floating homes, located right in Richardson Bay. You can search for availability here.
For some luxe pampering, you and your girls should check into the Casa Madrona Hotel and Spa, located just steps from the city center and which boasts excellent views of the bay. This high-end hotel has an onsite spa and chic, modern rooms.
—> Click here for pictures and prices for Casa Madrona Hotel.
Hotel Sausalito is another great place to stay close to the city center. It has a girly vibe thanks to its French Country style decor.
—> Click here for pictures and prices for Hotel Sausalito.
Read More: How to Spend One Day in San Francisco
Mountain Beauty Girl Trips in California
California isn't only the land of beaches. Escape to the mountains with your best girlfriends for some lake time or skiing, depending on the season.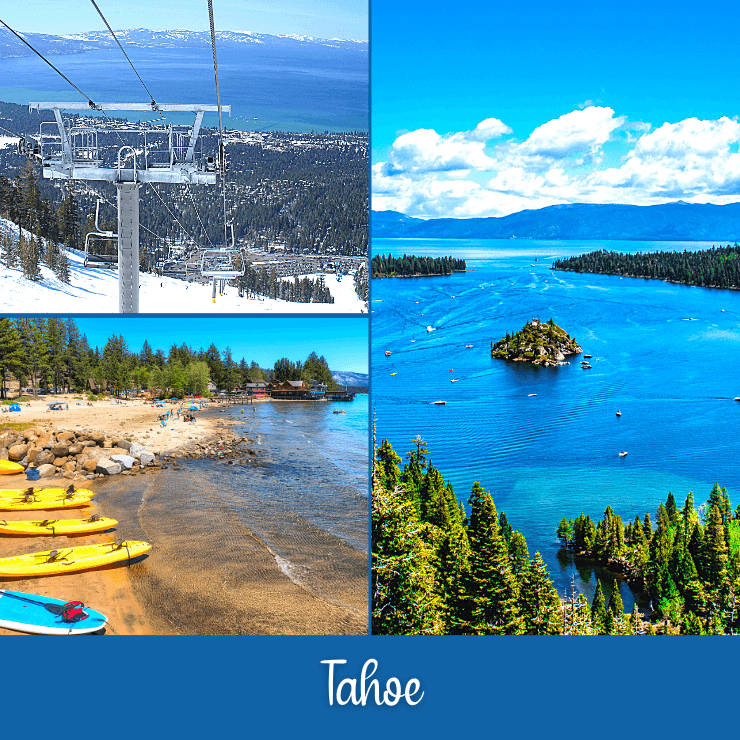 In Northern California, drive east to Lake Tahoe, where you'll find a large, glistening freshwater lake gorgeously situated amongst the Sierra Nevada Mountains.
The outdoor activities in the Lake Tahoe area seem endless. In the summer, go boating, rent paddleboards, hang out on a lakefront beach, go golfing, and do some hikes. In winter, you can go skiing or snowboarding or just cozy up in a cabin rental with wine and hot chocolate!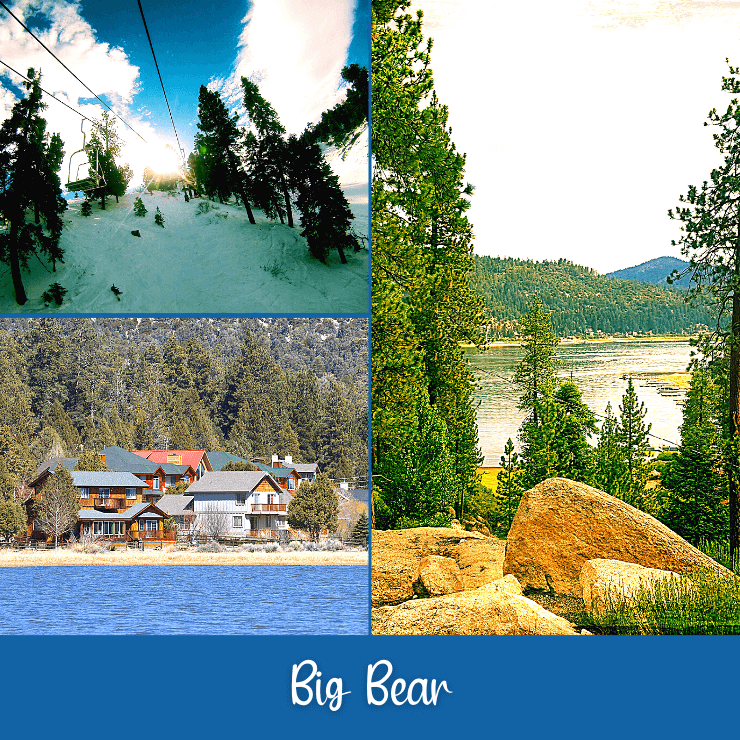 If you'd rather head to Southern California for your girls getaway, head to Big Bear Lake, located just a couple hours from LA and a few hours from San Diego (this being Southern California, hours are always estimated! Plan for traffic).
Big Bear has a number of vacation homes and condos that are perfect to rent for a girls weekend. Choose one with a hot tub and get ready to relax after a day hiking or paddling around the lake, or gliding down Big Bear Mountain after a day on the slopes.
Where to Stay
Vacation Rentals: Check VRBO.com or airbnb.com for vacation rentals.
Mourelatos Lake Shore Resort: Located right on the sand, Mourelatos Lake Shore Resort provides easy access to the water and has incredible views of the lake from its terraces. There is also an onsite pool. The rooms all have kitchens, which is nice if you don't want to have to go to a restaurant for every meal.
—> Click here for pictures and prices of Mourelatos Lakeshore Resort.
The Lodge at Big Bear Lake: For a resort-style atmosphere, check out the Lodge at Big Bear Lake, a Holiday Inn Resort. It has a chateau-style ambiance with a rustic ambiance in the lobby and lounge plus rustic touches in the nicely appointed rooms. There is also an outdoor pool and hot tub.
—> Click here for pictures and prices of the Lodge at Big Bear Lake.
Want Some More California Inspiration? Read my Top 10 Favorite Small Cities in California guide.

Also Looking Beyond California for Your Girls Trip? Check out my Best Girls Getaways in the USA guide.
Found this article helpful? Pin to read again later!