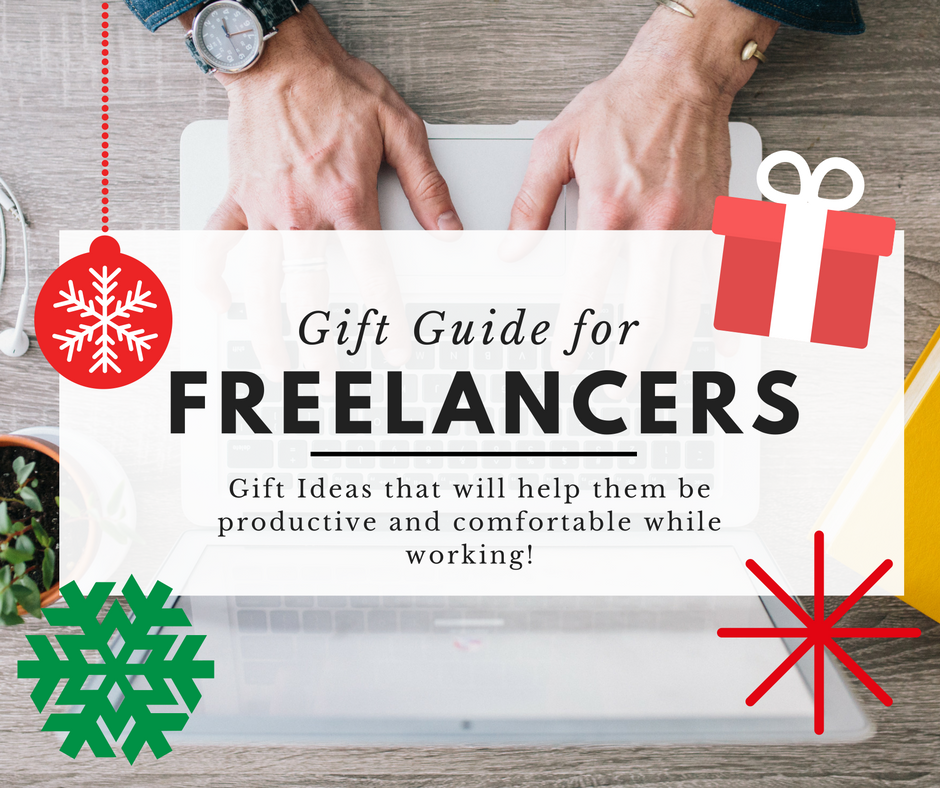 The freelance life isn't always easy. Here is a gift guide with ideas on what to give a freelance professional you know that will help them to be more productive and comfortable. (And if you're a freelancer, be sure to check out my Freelance Friday articles!)
This post contains affiliate links, which means I get a small commission from any purchases at no cost to you. Thanks for your support! 
Help freelancers to easily have impromptu brain sessions by keeping one of Moleskine's skinny notepads in their purse or car. These also make great stocking stuffers!
Want something to go along with those notebooks? How about a Moleskine pen (or other roller ball pen) that is dreamy to write with?
Let them ask "Alexa" to check the weather, news, and play music without having to click off the browser tab they're working in, which means less opportunities to get distracted.
Freelancers are often working in cafes so get them a gift card to their favorite coffee shop.
Working from a laptop all day – oftentimes in weird, not-optimal positions (hello, bed) – means freelancers can be highly susceptible to carpal tunnel. An ergonomic mouse can help.
(Plus a lap desk to put the mouse on when working in bed).
This will help the freelancer in your life stay on top of their health and encourage them to leave the house more or at least get up from their desk and do a brisk walk around the room.
When working from home I always have to make at least one trip down the stairs to warm up my coffee in the microwave (I could use a travel mug, but I don't like drinking out of those at home as much), so I think this little gadget sounds amazing! If the freelancer in your life also hates cold coffee, get them this little affordable gift.
Magazine Subscription
Entrepreneur and Fast Company are two my favorite magazines as a freelancer.
Need more gift ideas? Check out my other gift guides:
Gift Guide for Adventurers (and Wannabe Adventurers)
Like this post? Pin for later!