The Nemo Blizzard: The Day after a Blizzard Pictures in Cambridge, Massachusetts
Not sure if it was a lucky or unlucky break in my vacation plans, but I was in the northeast for the "Nemo" blizzard and what some weather channels were predicting to be the snowstorm of the century. Though it messed up my plans to go to Nantucket with my Cambridge-based sister, I sure had fun watching the snow fall (sideways, thanks to the wind) outside her apartment winter.
Since I've been a Southern Californian for the past decade, I haven't seen a blizzard in a long, long time, so I was actually quite excited. Plus, I was leaving Monday evening after the snowstorm ended so didn't have to deal with my flight being cancelled or too much of the snow-filled aftermath in the streets.  I still had to take some advantage of all this snow before I left, though, so I trudged out into the fluffy, white stuff on Monday morning after the blizzard ended to get some post blizzard pictures. The sun was shining, sidewalks were hidden, and cars seemed to have been transformed into white mounds, but there were still plenty of people out and about. There were some kids playing in snow drifts, but most people were either shoveling or simply delighting in being outside again after being cooped up for nearly two days. I was just happy to be walking in three-foot snow drifts again.
People who owned the cars, however, may not have been quite as happy…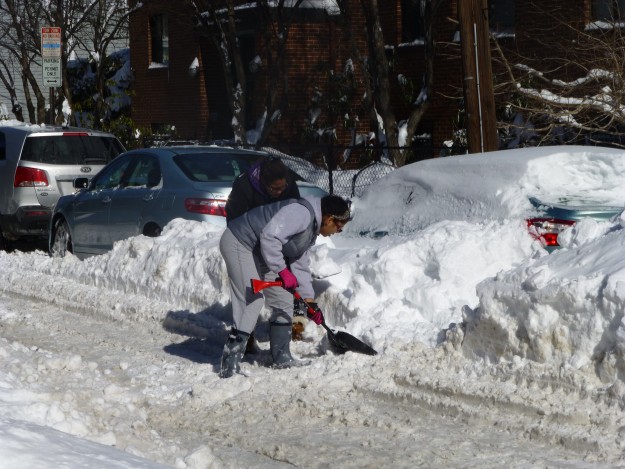 It wasn't all shoveling, though. The snow highlighted the beauty of Cambridge and Harvard Campus as well…