One Day in California, This Happened…
While driving back down to San Diego from the coast from a night in Morro Bay after spending a couple nights farther north in Monterey, Tom and I decided to swing off Highway 1 and get lunch in Cambria. We'd driven through Cambria before and knew it was a sleepy little town, but on this particular fall day it quickly became clear Cambria was alive…with scarecrows.
Upon entering the town a large sign announcing an annual scarecrow contest greeted us. I didn't think much of it.
Until we'd driven just one block and seen no less than eight scarecrows. And not your Wizard of Oz type of scarecrow (though he was there along with Dorothy, the Lion and the Tin Man). These scarecrows were works of art. Here is just a small sampling of the scarecrows that had taken over the streets of Cambria.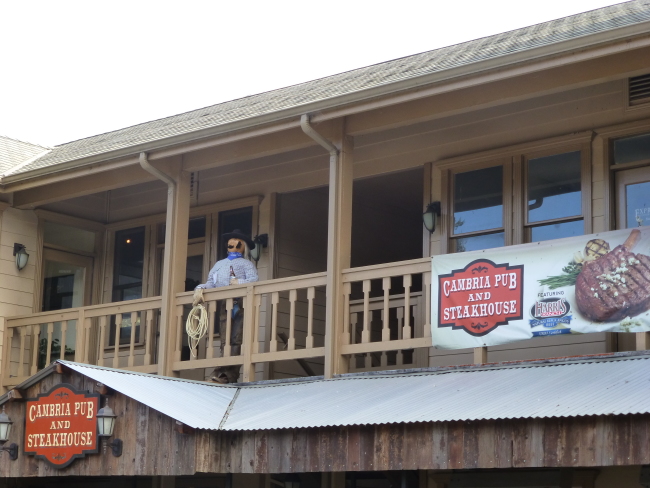 So, if you ever find yourself along the central California coast in the weeks leading up to Halloween, take a detour to Cambria and see what scarecrows are haunting the streets of Cambria.