After becoming a parent, vacation time can feel even more limited…so what happens when a once in a lifetime solo travel opportunity comes up?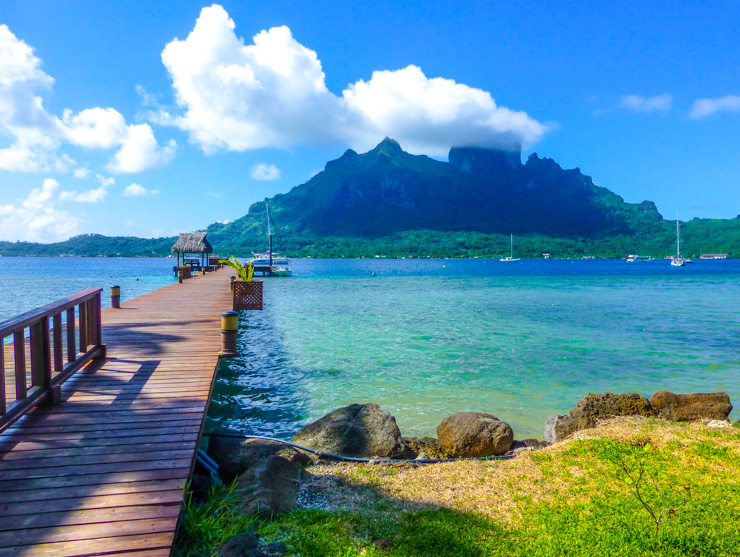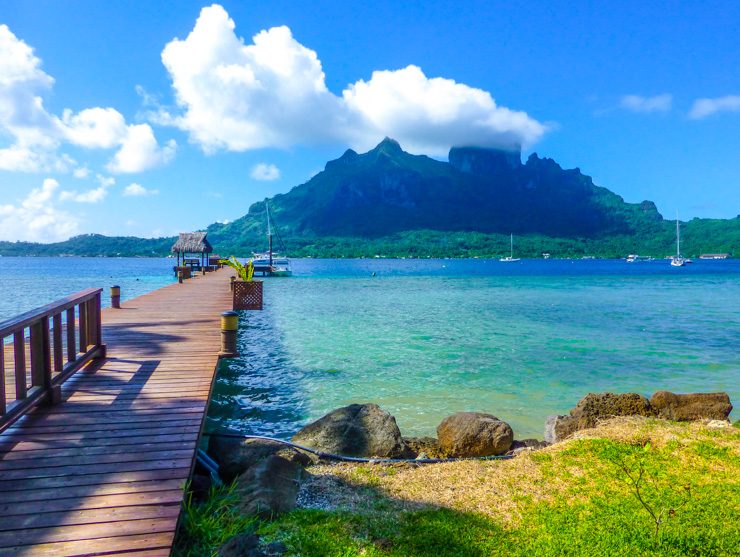 I hung up the phone and stared blankly at it for a second. Then the excitement hit. Followed immediately by the trepidation. Could I really do this?
I had just been offered a writing gig for a cruise line that specialized in French Polynesia cruises. I was psyched because this was a cruise line I admired and had wanted to work with for awhile. There was one catch (a quite obvious one). They wanted to send me on a cruise to get the content firsthand.
Two years ago, this would have been a dream assignment. It still was. But…
Now I'm a parent.
"Yes, I'm sure I can make that work," I'd told the marketing director over the phone a few minutes earlier. "But I do have a daughter. I'll just need to make sure I can figure out care."
I'm sure I can make that work.
The words had just tumbled out of my mouth. The old me, the pre-parent me had come roaring to the forefront of my mind, ready to shout that statement from the treetops…it rushed past the part of my mind focused on sleepless nights, past the neverending worry, past the second-guessing of parenting tactics, past the tiredness of chasing after a toddler.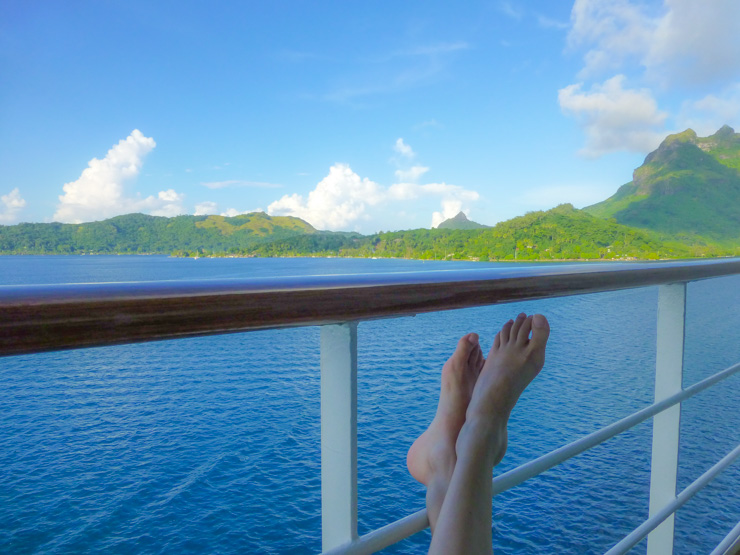 And it hit me. I so badly wanted to go on this trip. Not just for the clips for my portfolio. Not just because I'd be seeing Tahiti and Bora Bora. But because it was going to be a solo trip. I'd be just me again for a tiny while.
I then immediately felt guilty.
Of course.
But…
I'd just come across Around the World L's blog post about traveling solo to the UAE while pregnant with her second child. And Lauren from Neverending Footsteps had recently posted pictures on social media of her solo trip to romance-central French Polynesia. I could do this. Feeling buoyed by those two ladies, I called my husband and texted our part-time nanny.
"We'll make this work. You deserve to go," the husband said.
"Yes, that week is my spring break. I can work more hours," the nanny said.
It was all falling into place. I couldn't believe it. The trip was one month away. I was going.
I was so, so, so, so, so, so excited. Until two days before I was scheduled to leave.
Then I was wracked with guilt and worry. What on earth kind of mother was I? I wondered. Leaving my daughter to go to paradise. What if something happened that I could prevent if I was here? What if she cried every night and thought I'd abandoned her? I'd been gone overnight for work before, but never for this long. Plus, now she was running everywhere! Surely, she needed me here to monitor all that climbing and running and hopping and spinning.
What was I doing?
Yes, this was for work. Yes, this was something that would be good for my career. Yes, I was leaving my daughter in the hands of my extremely hands-on husband and I had no reason not to trust my nanny would handle everything just fine in my absence. But I couldn't stop the guilt. My line of work is tricky. Yes, yes, yes this trip was for work, but I would also be feasting on gourmet cuisine, sipping cocktails on the beach, and frolicking in the gorgeously blue sea. I was going to be ecstatically enjoying myself.
Did that make me a bad mom?
Turns out, no, it does not.
The week I was gone was one of the highlights of my professional life and also one of the best things I could have done for my personal life.
Being a mother is my favorite thing in the world. It is also hard. This is no surprise. There are entire websites dedicated to that exact sentiment, so I'm not going to wax poetic about why it is so.
But I will tell you this. Sleep deprivation and worry wore me down fast when I became a mother. I was so consumed with my daughter, so consumed with doing everything just right – and feeling like I was failing most of the time — so consumed that before I realized it, I'd become the exact helicopter, micromanaging mother I never wanted to be.
A week away didn't make all that go away.
Of course not.
But it helped.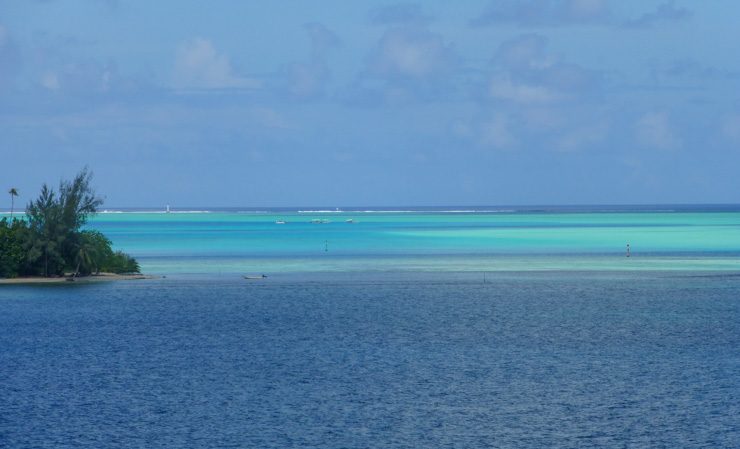 It helped me to step back and realize that if I am not controlling every second of Lulu's day, she will be just fine. That my husband is more than capable of holding down the fort. I knew this, but I was so wrapped up in my mothering that I forgot.
Plus, it helped that I was able to rejuvenate myself. For one whole week, I was just focused on the professional side of me, which felt so good. As someone who was extremely career-driven before I had a kid, and has tried to stay that way throughout motherhood by doing the work-at-home-mom thing (I was tweeting for clients the day after Lulu was born), it was nice to foster the flames of that side of my personality again.
As for sleep, there were too many exciting things to do in port each day to allow me to want to sleep in, but at that point in time Lulu was still waking up each night so the fact that I was simply able to sleep through the night was blissful.
Plus, solo travel is just so awesomely empowering.
I tend to forget that until I'm doing it again. Though the ship was filled mostly with couples, people tend to take solo travelers under their wing, so I was never without new friends or dining companions. I explored a couple ports on my own, chatting with locals and enjoying the stark sunshine on my shoulders as I biked down island roads and walked down village streets – ah, yes, I thought, this is what I quintessentially love about travel.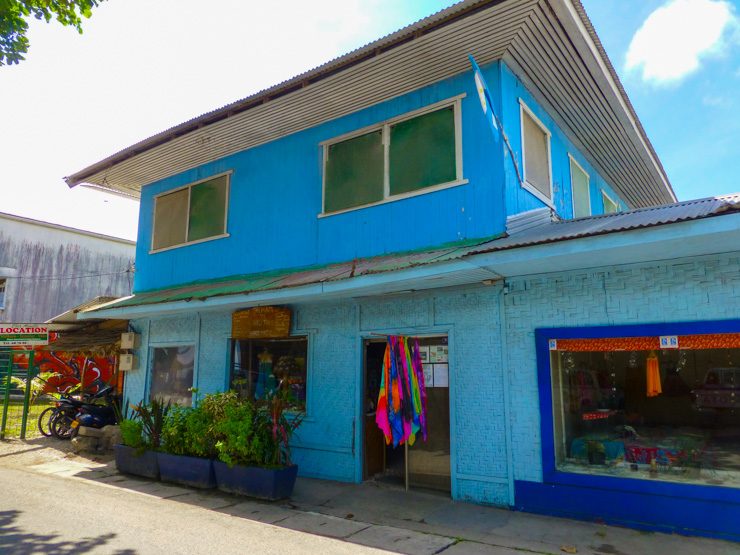 I felt revived.
I felt inspired.
I wrote every spare second I had – and marveled about actually having spare seconds again for days on end. It wasn't me against the clock like had become my norm for the past year.
It had happened — I was just me again for a tiny while.
But not really.
Because once you're a parent it's never just you again.
Lulu was always in my thoughts. Every landscape scene I saw, I pictured coming again one day, but with her by my side. I'd sleep deeply, marvelously, and then wake up feeling exquisitely refreshed and excited for the day, but with a pang of longing for our morning cuddles. I was still nursing so thought of her each morning and night when I pumped to keep my supply up. My arms literally ached at times to give her a hug.
By the last day I was more than ready to get back to her. The minutes on the flight dragged by, slowed by my heightened anticipation to get to her and scoop her up and hug and kiss her.
My husband assured me everything was fine while I was gone. She ate well, she slept well and contentedly (he promised there would be no Crying It Out – which I can't handle — while I was gone), she was happy, he was happy, they'd had fun together. He seemed more secure in his role as caretaker now that he was able to do it for a whole week without me nagging.
I felt refreshed about motherhood and found I had more patience again. My marriage seemed sweeter again because I wasn't micromanaging Tom's parenting. (I hated being micromanaged when I was an employee so I don't know why I thought Tom wouldn't mind me doing it to his parenting!)
It wasn't all butterflies and rainbows. When I saw Lulu outside the baggage terminal she gave me a huge smile and then burst into tears, as if to say, oh yeah, I had forgotten, but now I remember – you left! You left me! She was fine by the time we got home, but oh how it hurt my heart to see her sad like that. It's also true that at this age these darling little ones change so fast and it wasn't just that she seemed bigger when I returned, but she also had new sounds and movements. I had missed the start of those. It made me feel nostalgic and a bit sad when I realized that upon my return.
But overall, it was rewarding for all of us.
So mamas, if you want to take that little trip and you are fortunate to have a support system in place to do so, take advantage of it! You work hard. You deserve it. And coming home will be sweeter than ever.
Oh – and if you want any more motivation – after over a year of Lulu typically waking up twice a night (and oftentimes more), all it took was one week with me away to break her of that habit! Since I returned she's been sleeping through the night nearly every night. Cue happy dance.
Enjoyed this post? Join the One Day in a City conversation on Facebook or see more of my travel photos by following me on Instagram.
Plus, pin this post to read again later: