2014 proved to be a dramatically different year for me compared to 2013. In 2013 I visited 15 different countries after quitting my job to concentrate fully on my freelance marketing and writing career. I thought that was a year of big change. Turned out, it had nothing on the changes that were coming in 2014.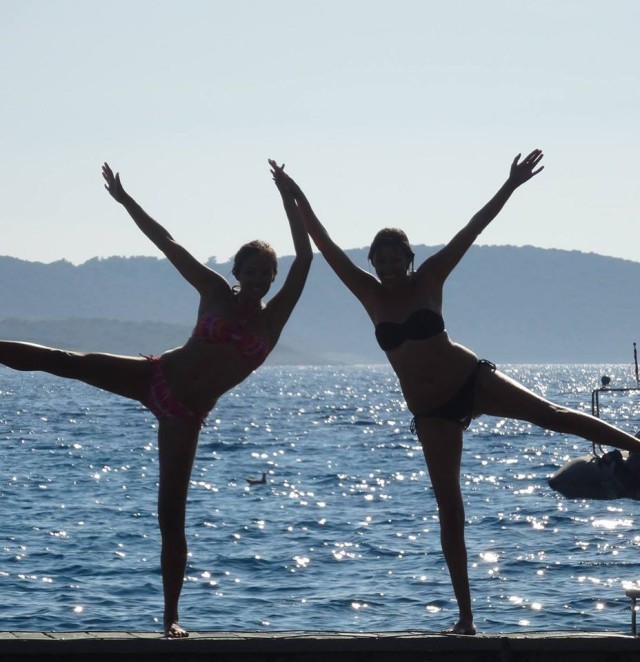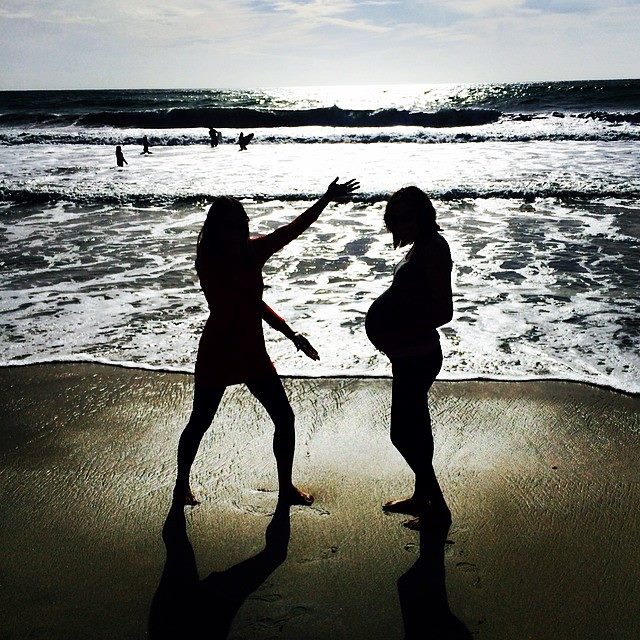 2014 was the year I became a mom.
Yes, my little baby girl who'll be known as Lulu on this blog made her big debut and Tom and I couldn't be more in love.
Being pregnant for most of 2014 meant a different kind of travel year. After flying with heartburn and constant bathroom breaks around the middle of my pregnancy, I was surprised to find I was totally fine if I didn't fly again for the rest of my pregnancy — and I didn't. The fact that I did not want to hop on a plane to head to a new destination was something I never ever would have predicted myself saying, but I was surprisingly totally fine with it.
My big belly and I still traveled in 2014, though. 
I (finally!) visited Hawaii, a vacation that was planned before I got pregnant that Tom and I then dubbed our babymoon. We stuck to the island of Maui and I was blown away by how diverse the island is — there are so many different things to do, from hiking through bamboo forests to snorkeling with sea turtles. It quickly became clear to me why people love Hawaii and reminded me why I need to sometimes dedicate longer trips to domestic travel and not just international travel.
We also had a babymoon weekend about a month before we became a family of three up in Monterey and Carmel, one of my favorite areas of California. Originally we had planned a yurt camping trip (with a communal bathroom) in Yosemite, something I really wanted to do. Despite me insisting up until a week before the trip that I could handle it, my husband finally took charge and switched the plans to the northern coast after I was up going into the bathroom eight times in one night and limping around thanks to major groin pain. Thank goodness for husbands. I'm still determined to visit Yosemite someday, but 34 weeks pregnant was not the right time to do it, something that my brain couldn't quite grasp when we booked it in the second trimester. 
I also spent a month in Montana in anticipation of my little sister's wedding, alternating my stay between my sister's place in Billings and my grandparent's farm in eastern Montana. Montana is a place dear to my heart and it was a wonderful gift to be able to have so much time there with my family and made me once again grateful I have a career I can work from anywhere most of the time.
A wedding also brought me to Rhode Island and I spent a weekend exploring the historical town of Newport. So much history and as I haven't spent much time on the east coast, I was once again reminded that there is so much to do in this country. (Stay tuned for guidebooks on both Newport and Maui being published this spring!)
Tom and I also celebrated our anniversary with a short trip across the ocean to Catalina Island, something I've always wanted to do in the decade I've lived in southern California, but never got around to.
But the greatest trip of all was the short one to the hospital, where Lulu was delivered and plopped onto my stomach and in that moment changed my life forever.
As a result of parenthood and knowing I'm going to want to write about it, I'm making a small change to the blog. There will now be a One Day at Home section, where I'll post adventures Lulu, Tom, and I have at home in San Diego. Travel will continue to remain the main focus, though. I still have lots of stories from my past travels to tell you (since I often chose napping over blogging in 2014 — pregnancy was so tiring for me, I actually feel more energetic with a newborn). We also already have some travel plans lined up for later this year…including international travel with a baby. (Gulp!) Traveling with a child will no doubt be an adventure in and of itself, but we're excited to show Lulu the world and we can't wait to see it through her eyes.