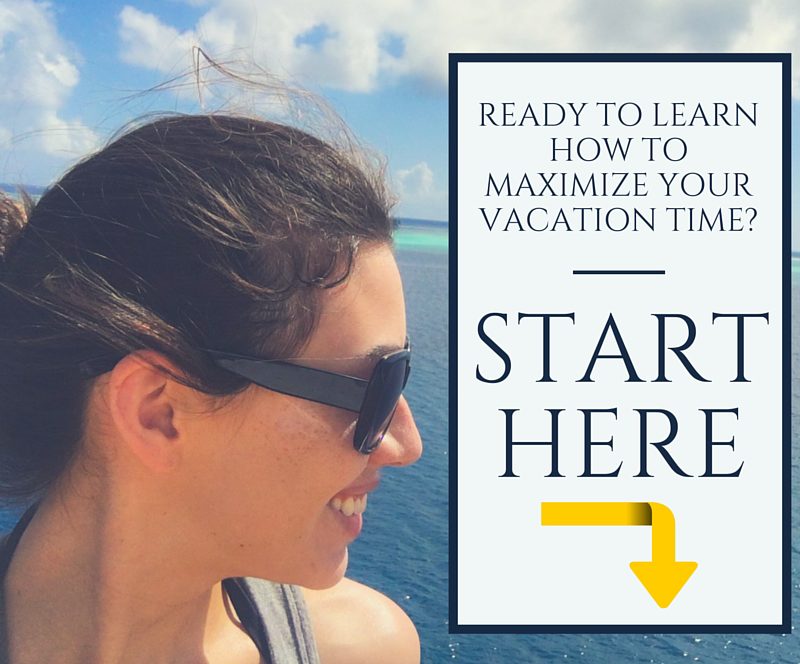 This blog was started in 2010 after a conversation I had on a Mediterranean cruise. While chatting with another woman onboard after leaving Mykonos, Greece, I mentioned I'd spent the day at Paradise Beach.
"That's what I wanted to do so bad!" she exclaimed.
I was flabbergasted. Then why didn't she?
"There was no shore excursion that went there," she said.
This answer astounded and inspired me.
Soon after, One Day in a City was started.
One Day in a City (or town…or island…) is about taking control of your travels to make YOUR best travel experience with however much time you have. I help show you how.
One Day Articles
Check my One Day Itinerary articles for tips on how to spend a day in popular cities around the globe. I may have written about where you're headed next! Some of my most popular One Day Itinerary posts are for:
Athens   Santorini   Munich   Dublin   Bangkok   Rome
You can see all of my One Day Itineraries here.
Don't see the location to which you're traveling? Leave me a message on my Facebook page. I may be able to point you in the right direction.
You can also read more about each destination in these other "One Day" categories:
One Day This Happened stories from my travels.
One Day I Ate Here or One Day I Drank Here for restaurants, wineries, and bars I've enjoyed.
One Day I Slept Here features some of my favorite accommodations around the world.
Top Posts on Balancing Work with Travel
Many of my readers have full-time jobs and want to know how to maximize their vacation time. I've written about how to get creative with vacation hours and how to get a longer-than-average vacation approved by your boss.
Wondering how I balance it all? Learn why I quit my travel agency marketing director job in 2013 to became an entrepreneur specializing in the travel industry and my tips for working on the road.
Top Posts for Traveling with Babies
This probably doesn't come as too much of a surprise…I think parents should still take vacations after they have kids! Traveling with children means making the most of your time is even more important. I'm a newbie at traveling with little ones, but have amassed some strategies. My tips on flying on your own with a baby is quite popular with the Pinterest crowd (feel free to also pin it to reread before your next flight!) as are my 6 Tips for Hiking with a Baby and 15 Things I Learned My First Year Traveling with a Baby articles.
And if you're curious how traveling with a toddler is going (spoiler: much, much harder) sign up for my newsletter to hear my stories from the road.
My Most Popular Travel Tales
I also sometimes just write about random travel stories; things that happened to me while exploring the world. Here are some of my most popular ones:
Ko Phi Phi: Something's Stinging in the Water
Tricky Food in Cambodia
Climbing the Dolomites in Italy
Staring Into a Whale Shark's Mouth
Scuba Diving in a Cenote in Mexico
That Time a Canoe Fell On Me
How Travel Helps Us to Be Young Again
How to Cope When Your Spouse Travels Without You
Why I Left My Family to Go To Paradise for a Week
Meet Gina, the Traveler Behind One Day in a City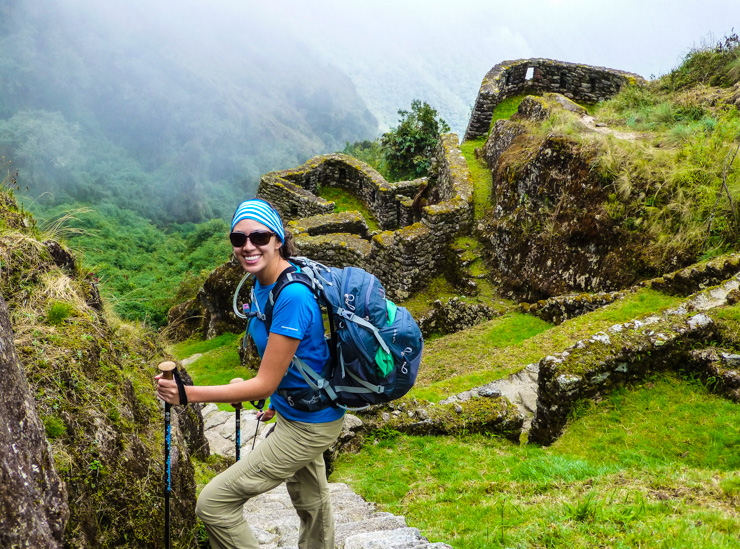 My early years after graduating from college were spent in jobs specifically chosen for the easy means in which I could travel. My mid-twenties were then a "what was I thinking? I am so behind in life" scramble of 60+ hour work weeks and climbing my way up the career ladder and no vacations.
In my late twenties the travel bug hit again, but my passion for my career stayed.
At 30, I finally found a balance between my love of travel and my love for my career by trading my cubicle for a freelance lifestyle — I also married the love of my life, Tom.
I thought I finally had it all figured out.
Then the travel urge got replaced with a baby itch sooner than I was expecting and it wasn't long before Tom and I were joyfully welcoming our darling daughter, who goes by Lulu on this site, into the world. Juggling family, travel, and a career is a challenge, but as I'm learning, it can be done. You can read my tips for traveling with a baby — and now a toddler! — here.
 A little more background on me.
I'm a former Marketing Director for an online travel agency, and left that job to find my own travel and career balance and now I do freelance travel writing and marketing consulting. To see some of my travel writing for other publications, click here.
Want to learn more about my life beyond travel? Read my About page.
I'm glad you're here and I hope One Day in a City can help you make the most of a destination when your time is short!