One Day in a City Itinerary – Mykonos, Greece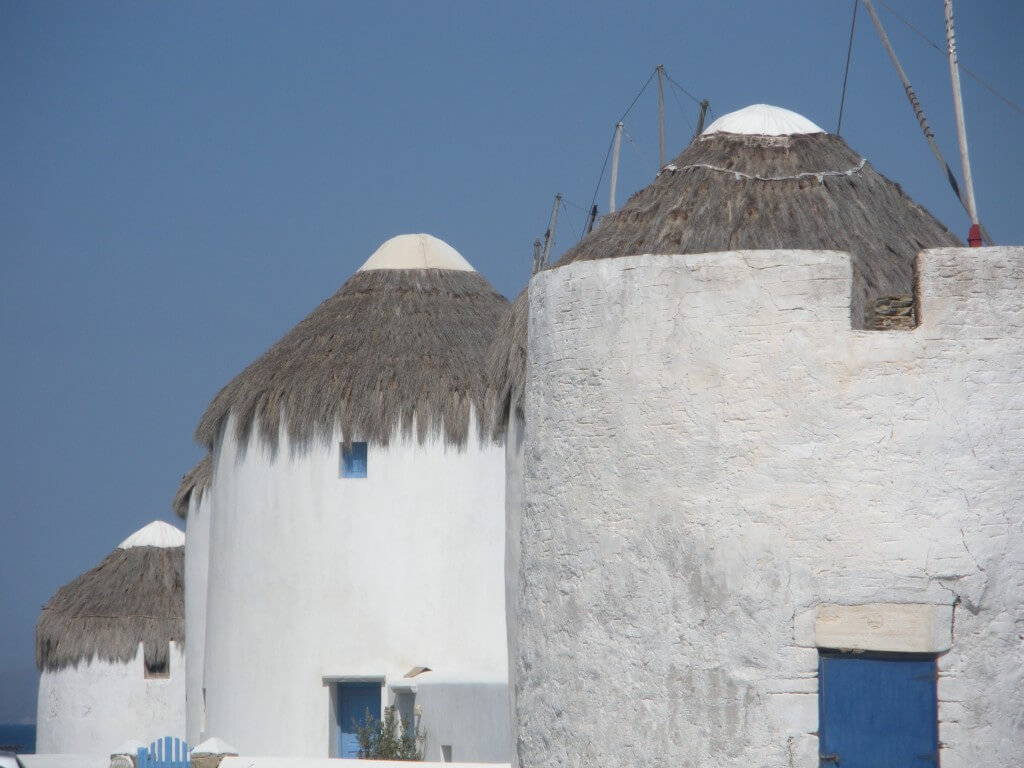 My one day in Mykonos came as a result of a Mediterranean cruise I was on. A lot of people see Mykonos this way and – judging from conversations with my fellow cruisers on the ship that night – many are disappointed of how they spend the day on the island.
I loved my day on Mykonos island; here are my tips to ensure you do, too.
Tip #1: If you're short on time in Mykonos and really want to experience the island, be cautious of signing up for a shore excursion.
The 11-night Mediterranean cruise I was on stopped in eight different ports and I didn't do a shore excursion in any of them. Caveat: I am well-traveled around Europe, but even for someone new to traveling in Europe, navigating your way around the cities and islands of the continent is easy to do with a little bit of planning. Shore excursions tend to be crowded and on a tight schedule, not allowing you the freedom to immerse yourself in the island where you'd like.
Tip #2: If thinking of Mykonos conjures thought of a picturesque setting such as this…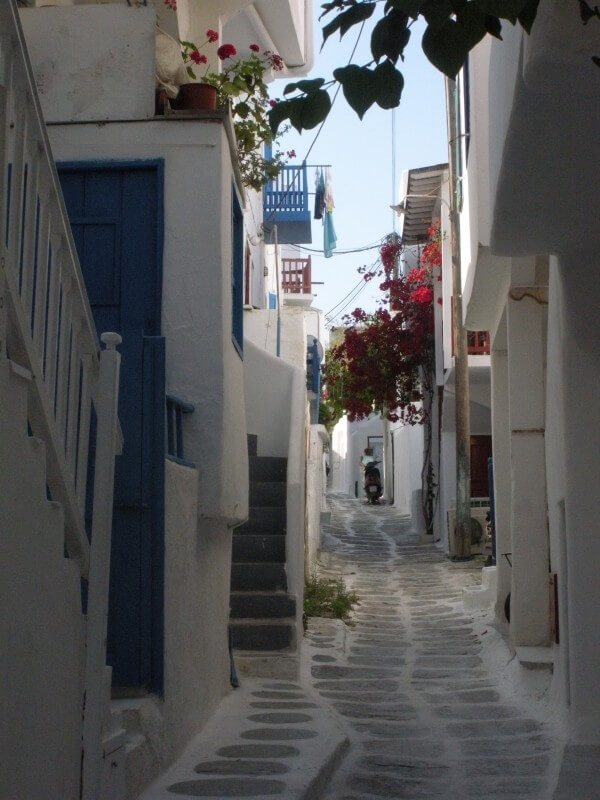 …then go to Mykonos Town. Really, everyone should see Mykonos Town as it's absolutely gorgeous and is quintessential Greek isle scenery.
However, before arriving in Mykonos Town, I pictured it to be peaceful and soul-soothing like Oia in Santorini.
It's not.
Instead, after an hour I ended up feeling frustrated, annoyed, and wanting to see more of Mykonos than just what's on postcards.
Don't get me wrong; Mykonos Town is beautiful and worth exploring, but it is also a tourist trap full of gift shops and crowds. Masses and masses of day trippers are milling about and the town with its narrow alleyways, it can start to feel incredibly claustrophobic.
So I recommend that you do not spend all of your time in port there as many people are inclined to do this since it's the only place most cruise lines will offer transportation to if you're not doing a shore excursion.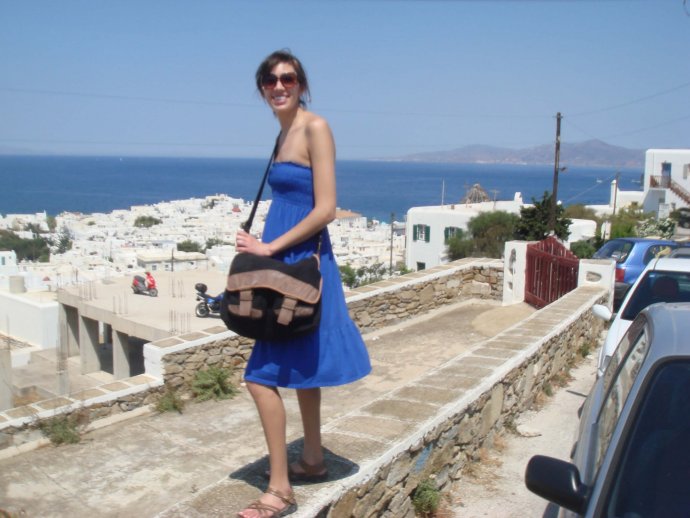 This beautiful yet claustrophobic and touristy dichotomy is why after two hours in Mykonos Town I proclaimed: "I must get out of here!" I then began walking to the edge of the town, which took my husband and me up a hill to a road. We reached the road and the thought of going back into the crowds and shops filled me with dread so we decided to walk up the curving road, not sure what we would come to.
After a few switchbacks in the road, I was starting to think this road was leading us nowhere and we were going to end up in some weird time-continuum vortex pushing buttons a là Lost.
Then, after one more bend, we were saved. We came to a 4-wheeler and scooter rental shop.
Tip #3: Rent a 4-wheeler or scooter.
My husband and I didn't even need to discuss whether we should rent one or not when we stumbled upon that shop. We were both drawn to it as keenly as if we were stranded in a desert and it was a huge pond of water.
It was the best decision we could have made and I strongly recommend renting a 4-wheeler or scooter to get around the island, especially if you want to head to a beach. The small pockets of beaches by Mykonos Town and by the port are rocky and, unfortunately, sprinkled with trash.
We rented a 4-wheeler from the lady who ran the shop, who seemed quite surprised we were more than willing to pay full price for a day's rental even though we'd only have it for a few hours (cruise ships will leave without you so we left ourselves plenty of time to get back to the ship).
And that's when our adventure and love affair with Mykonos really started. The island is so much more than the blue doors of Mykonos Town. It's a sprawling land mass of brown hills dusted with greenery and flowers and cute little island houses. And beaches.
Gorgeous beaches hiding in alcoves and hinting at the beach parties that begin on its sand once night falls. We ended up at Paradise Beach and loved it.
Our rental shop took a bit of hike to get to, but there are also some closer to the pier, such as this option, though prices may be more expensive the closer you are to the pier. However, you save transportation cost to Mykonos Town, so it may even out.
Looking for some more Mykonos travel tips? Check these links out:
Going to Paradise Beach in Mykonos
Renting 4-Wheelers in Greece
What to Pack for a Mediterranean Cruise
Heading to other cities and islands in Greece? You may find these articles helpful:
One Day in Athens
One Day in Santorini
Why You Hated Your Cruise
Staying overnight in Mykonos?
You can search for Mykonos hotels using Booking.com and choose the one with your favorite location or ocean view. Booking.com is my favorite accommodation reservation site for Europe since it is easy to use, includes the lowest prices, and has free cancellation for most hotels.
Don't forget these Mykonos tips — Pin for later!
Note: This post contains affiliate links.