How to Choose the Best Island in Hawaii for the Ultimate Girls Trip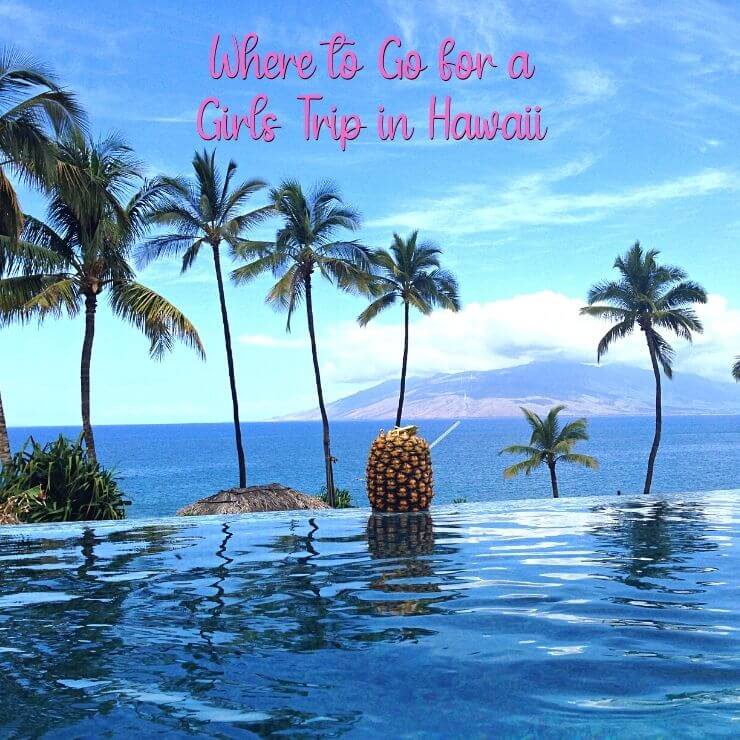 Hawaii is a spectacular destination for a girls trip. After all, what could be a better getaway with your best friends than one to a tropical island that has miles upon miles of soft sand, gorgeous beaches and vibrant towns and cities brimming with good eats, shopping, and nearby adventures?
But planning a girlfriend getaway to Hawaii can be daunting, especially if you can't agree on where exactly to go in Hawaii. With four main island, it can be hard to choose.
Which of the Hawaiian islands is best for a girl's trip?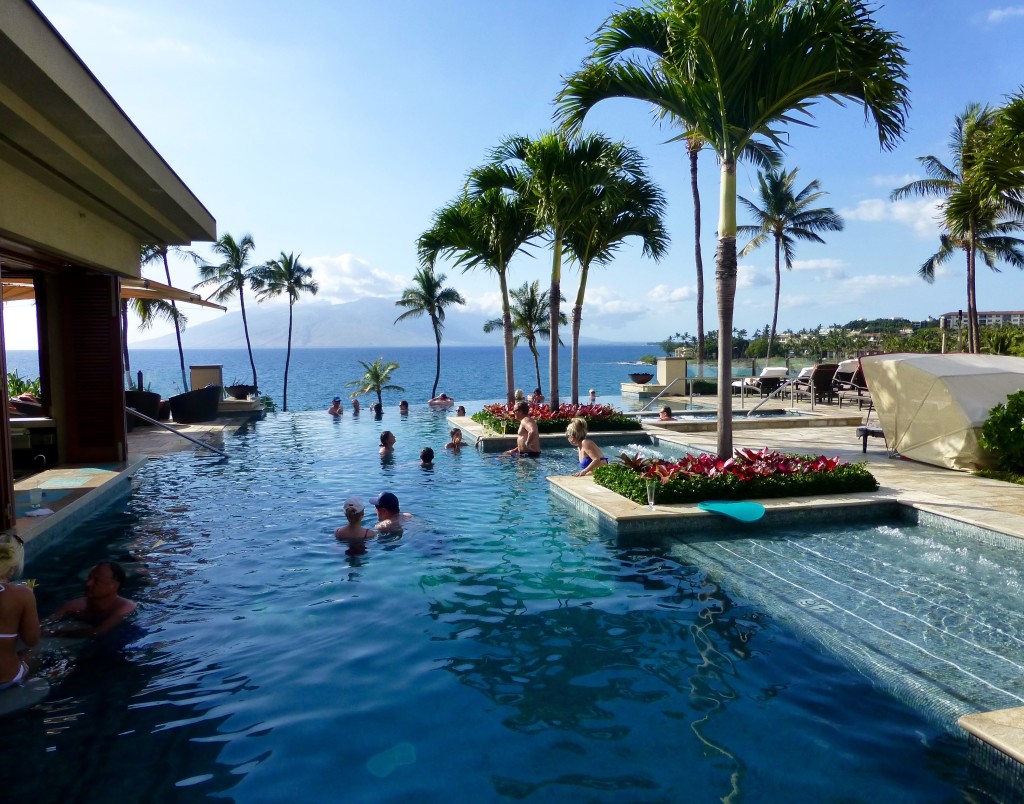 We break it down so you can figure out what island is best for you and your friends. Is your perfect Hawaii friend vacation more suited for the laidback island of Kauai or the ritzy setting of Maui? Or would you rather have some outdoor adventures on the Big Island? In Oahu, are you and your girld better suited for the laidback ocean vibe of the North Shore or the city beach culture of Honolulu to the south?
We talk about what each island offers, where to stay, and what to do below. Read on to find out the perfect island for your girls vacation. Then get your besties together and start booking!
North Shore, Oahu Girls Trip: Surf, Sand, Trails & Culture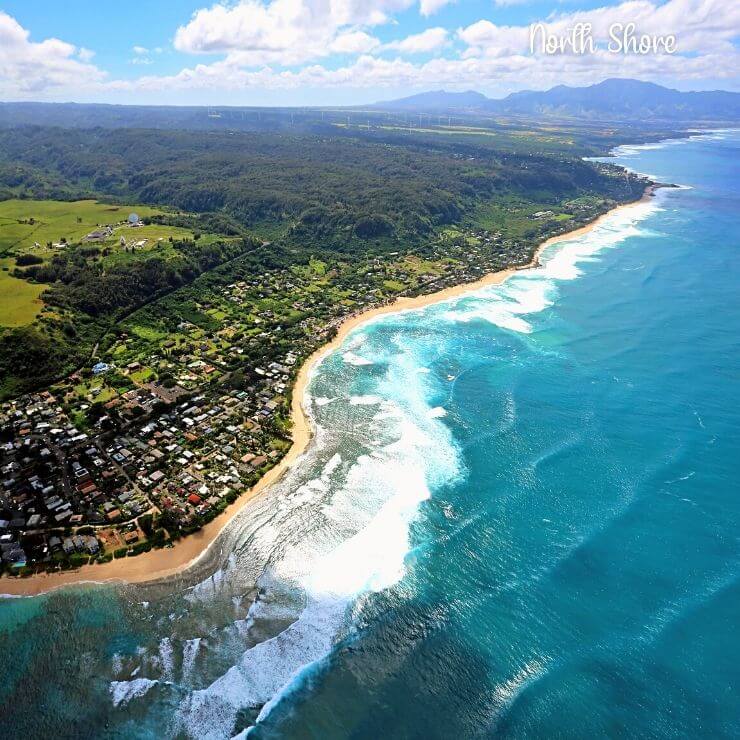 If you want a more laid-back, go-with-the-flow girlfriend getaway to Hawaii, stay along the North Shore of Oahu. Here you will find some of the most gorgeous beaches in Hawaii, along with plenty of fun activities for everyone to enjoy.
The North Shore is around an hour away from Honolulu, depending on the traffic. If you plan on staying here, you will want to rent a car, as the public transportation is not always reliable and takes up a lot of your time.
Stay at the Turtle Bay Resort and enjoy countless amenities, including morning yoga classes, relaxing spa options, horseback riding, and many more. What better way to start your trip than to wake up to the most beautiful ocean view right from your room?
If you want to learn more about the island cultures, head to the Polynesian Cultural Center and enjoy an all-day experience, with a luau and night show to finish off your day.
In Waimea, hike up a short and easy path to get to Waimea Falls. When you're finished, you can swim in a natural pool made by the waterfall. After, head to Climb Works Zipline in Kahuku and experience a gorgeous view of the island and ocean alongside your friends.
Haleiwa is full of small shops to get unique gifts. And don't miss the famous Matsumoto Shave Ice.
All along the North Shore, you will find food trucks to grab some tasty Hawaiian food all throughout your day.
If you want to enjoy a relaxing day at the beach, head to Turtle Beach for the likely chance to see beautiful green sea turtles. Visit Sunset Beach to enjoy swimming and relaxing on the sand and watch a stunning sunset along the ocean.
Honolulu, Oahu: Big City Paradise for Close-Knit Friends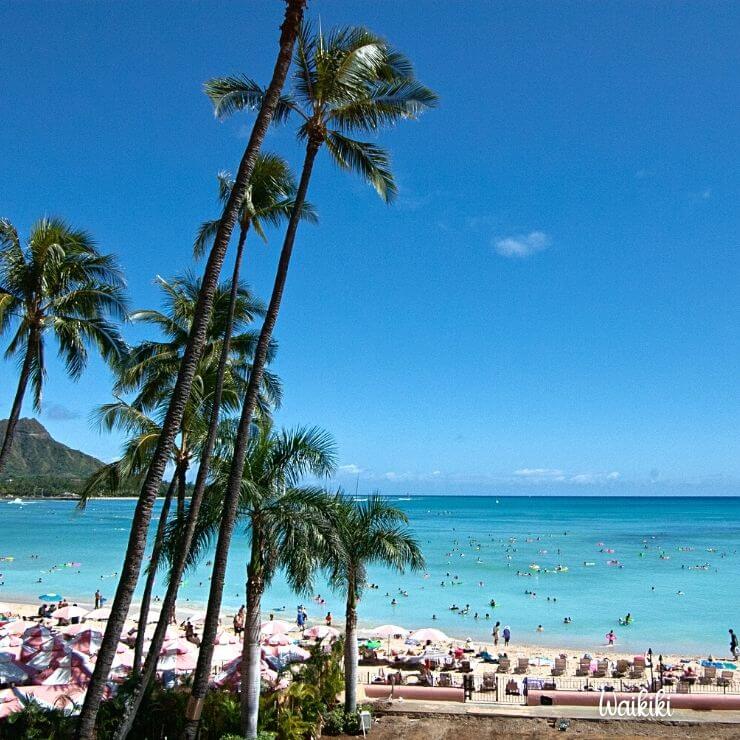 If you want a day in the city and exciting nightlife, you'll want to head to Honolulu, Oahu and stay close to Waikiki Beach, which is known for world-class resorts and epic shopping.
Stay at the Kahala Resort or Prince Waikiki for a girls trip you and your besties will never forget.
Waikiki is super close to downtown Honolulu, so you can easily explore both the city life of Oahu and the relaxing beach life.
If you and your friends want some cool experiences to combine with your beach lounging, Waikiki has plenty of options. Head over to Diamond Head for a vigorous but exciting hike or to Hanauma Bay and snorkel with the turtles and fishes.
When visiting the southern shores of Oahu, also take time for a history lesson and visit Pearl Harbor. There is a free tour your group can take to learn about the bombings that occurred there in 1941.
For some inexpensive souvenirs, check out the Aloha Stadium Flea Market. You and your friends will have a blast browsing through countless booths to find the perfect souvenir.
If a girls night out for you and your friends means dancing and drinks, Oahu is also the place to head for a ladies trip in Hawaii. Both Honolulu and Waikiki are known for their nightlife.
Maui Girl Getaway: Wine, Dine, Shop, and Relax
Maui is the perfect girlfriend's getaway destination in Hawaii to enjoy a day or two relaxing, dining, wining, and shopping. Stay at the Four Seasons Resort in Wailea for a luxurious and glamorous day trip.
—> Read More: My Review of Four Season Maui Wailea
If you want to learn how to surf, Maui Surfer Girls is one of the best teachers on the island. You'll be up and riding the waves alongside your gal pals in no time!
If you go to Maui during the winter months, enjoy some whale watching along any of the beaches or from a cruise ship tour. Stop by the giant Banyan Tree in Lahaina and then head over to Front Street for some good shopping, good drinks, and awesome views.
Maui even has a winery! Enjoy some delicious wine tasting flights at MauiWine. Taste some of the best wine made from pineapples, grapes, and raspberries. Pro Tip: Get a bottle of the pineapple champagne to bring back to your accommodation and make some Hawaiian-inspired mimosas!
Your group can also have some foodie fun with a pineapple farm tour or a chocolate tour in Maui.
Kauai: Laidback and Nature-Filled Hawaii Girls Trip
Kauai is a smaller island that sees fewer crowds than Oahu and Maui. For friends looking for a relaxing vacation focused on nature, Kauai is the perfect girlfriend getaway in Hawaii.
You and your friends can enjoy the country life and beauty of living a simpler life here.
Stay at the luxurious Koloa Landing Resort in Poipu. Here you will find an incredible spa and an incredible lagoon pool in which to relax. You can also head to the beach to lounge in the sun without tons of tourists nearby.
Take a break from the beach with a drive to the western side of the island to see Waimea Canyon and enjoy being in the beauty of mountains and colorful rock landscapes. You can also take a helicopter tour and fly over the canyon too.
Poipu Beach has more restaurants and beaches with amenities (be sure to eat at the Eating House 1849 for some of the best food on the island, and don't miss the chance to swim by sea turtles at Poipu Beach), but if you and your friends want a ritzy vibe with secluded beaches, head north to Princeville.
The Westin Princeville is an incredibly luxurious place to stay. There are also plenty of vacation rentals in the area. Pro Tip: you can still visit the Westin for some drinks and lunch and hang out on the beach that borders the resort even if you're not staying there. All beaches in Hawaii are public!
Head even farther north if you and your girls are looking for more of a surfer chick girls trip. The laidback town of Hanalei is home to some great beach shacks for dining plus wide beaches with good, easy surf breaks. (If you and your friends are expert surfers, head back to the North Shore of Hawaii!)
Big Island: Best for an Adventure Girls Trip
If you are looking for volcanoes, water, and an adventure-filled girl's trip to Hawaii, you'll want to head to Kona on the Big Island. You'll find all the water activities to create memories with your friends, from parasailing to boat tours, snorkeling, jet skiing, scuba diving, nighttime Manta ray swims, paddle boarding, and more.
Volcanoes are also a big draw of the Big Island. Hawaii Volcanoes National Park is home to active volcanoes where you can see actual lava making its way down the mountainside and to the ocean.
After all your adventures, go to the Ala Hawaii Oceanfront Massage & Spa and enjoy your treatments right along the beach. Nothing is more relaxing than hearing the ocean waves while getting a nice deep tissue massage.
If you stay at the Four Seasons Resort in Kona, you can eat dinner along the beach at Ulu Ocean Grill while watching the sunset.
You can't go to the Big Island without going to the coffee farm, especially if your girlfriend getaway involves moms. (Us moms love coffee!) At Greenwell Farm, tour the farm and learn how they make their famous Kona Coffee, and try some samples of the coffee.
Have Fun on Your Girls Trip to Hawaii!
There are fun things to do on each of the Hawaiian islands. Oahu has more tourist aspects, while Kauai is less busy and very relaxing. Maui has lots of high end perks while the Big Island has sky high volcanoes. No matter what island you go to for your Hawaiian girlfriend's getaway, you will have a fun and relaxing trip!