From Pink Sand Beaches to Military Forts, Here are Ideas for How to Spend Your Day in Port in Bermuda
Bermuda is a tropical cruise destination in the Atlantic Ocean, but don't confuse it with the Caribbean. Bermuda is located right in the middle of the Atlantic Ocean, due east of North Carolina. This location gives Bermuda its own unique island aesthetic and climate, as well as making it easy to cruise to from the United States.
Bermuda is much more than just a beach island destination. For cruisers spending a day in port, you'll want to combine the beaches with some of Bermuda's other top sights. I've made it easy for you by compiling the top things to do in Bermuda during your cruise.
King's Wharf and Royal Naval Dockyard: A Bermuda Must-See for Cruisers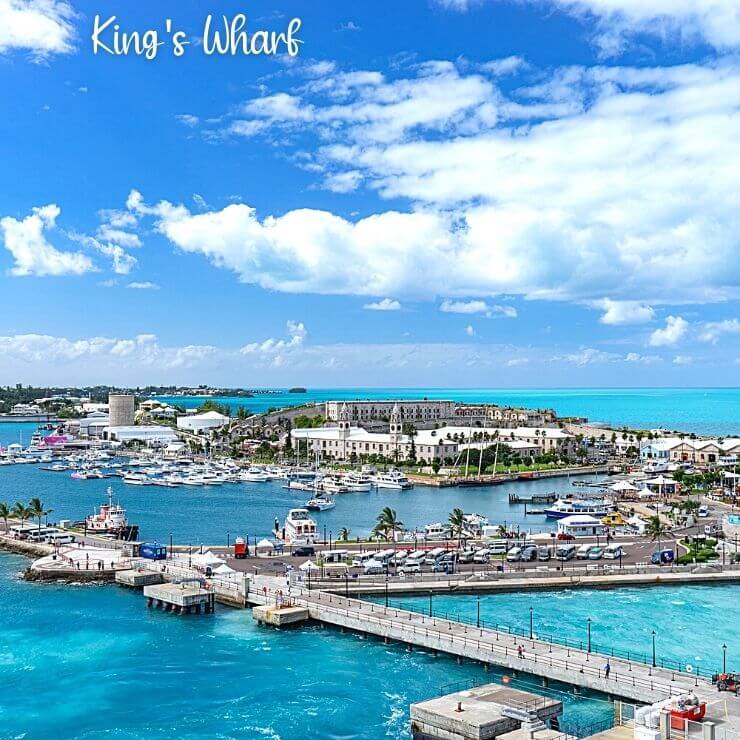 The first thing you should familiarize yourself with when cruising to Bermuda is King's Wharf, which is the port city for cruisers, though ships actually pull into the historic Royal Naval Dockyard. This means that as long as you get off the cruise ship, you literally can't miss this top site in Bermuda!
While walking through Royal Naval Dockyard, you'll see that it is much more than just a cruise port. There are shops, restaurants, and even museums showcasing the maritime history of the dockyard, which was once an outpost for the British Royal Navy.
The must-see Bermuda museum for many visitors is the National Museum of Bermuda, located in the Royal Naval Dockyard, since it teaches you more about the history of the island.
Another top thing to see in the King's Wharf area is the Bermuda Aquarium Museum and Zoo. While there, make sure you view the Rock Marine Exhibit, which is one of world's most impressive living coral displays and contains 140,000 gallons of water.
Head to Hamilton for History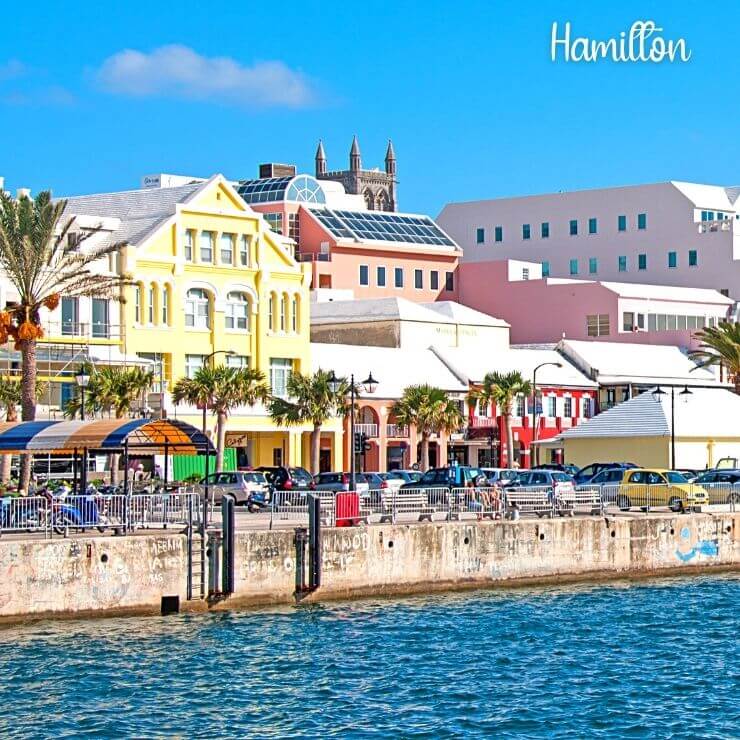 Hamilton is home to Fort Hamilton, a former military fort that has impressive old cannons and ramparts along with a cool moat garden to walk around.
If you want another fun way to learn about the underwater world surrounding Bermuda, head to the Bermuda Underwater Exploration Institute (BUEI) in Hamilton, Bermuda's capital city. It's great for both kids and adults thanks to hands-on experiences in its Ocean Discovery Centre, including a fun virtual reality experience that will make you feel like you're diving along the deep ocean floor.
Kids will also love the Bermuda Underwater Exploration Institute's Blue Train, which is a colorful train on wheels that departs from BUEI (or the Hamilton Ferry dock) and takes you around Hamilton with an expert tour guide who will teach you all about Hamilton's history while pointing out its main sights.
UNESCO Wonder in St. George's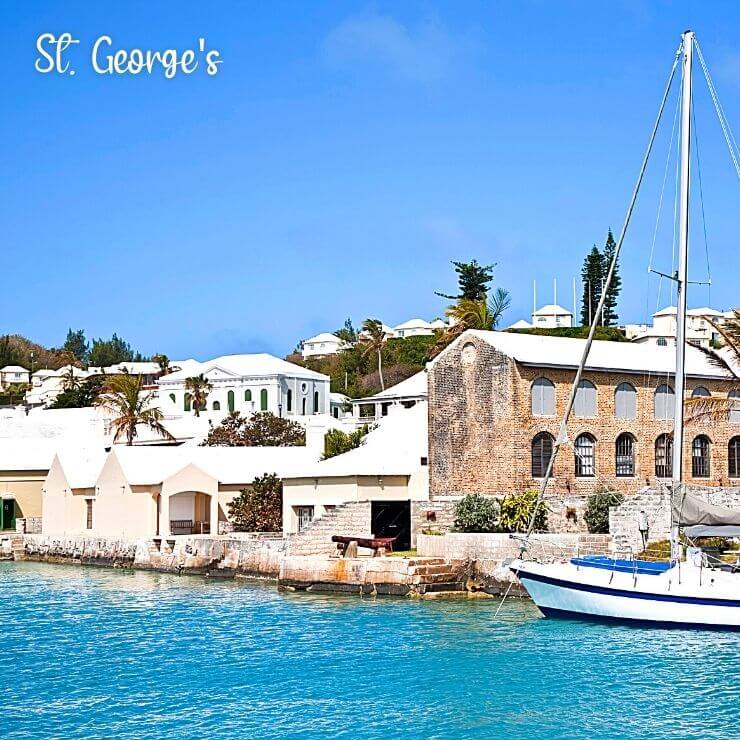 Along with King's Wharf and Hamilton, the other must-see Bermuda town is St. George's, which doubles as a UNESCO World Heritage Site.
St. George's is located on Bermuda's East End and is both charming and historic. St. George's has excellently preserved British colonial architecture, much of which has gleaming white exteriors. Be sure to look down while walking through the town since St. George's has brick streets that are hundreds of years old.
The other historic site you must see while touring St. George's is Fort St. Catherine, which is Bermuda's largest fort. From Fort St. Catherine, you can see Bermuda's sprawling coastline and pink sand beaches (yes, pink — more on that below). The fort dates back to the 17th century and has ramparts and tunnels you can explore. Fort St. Catherine also houses a museum where you can see more of the artifacts from the fort's military days, such as artillery and uniforms.
Bermuda's Iconic Pink Sand Beaches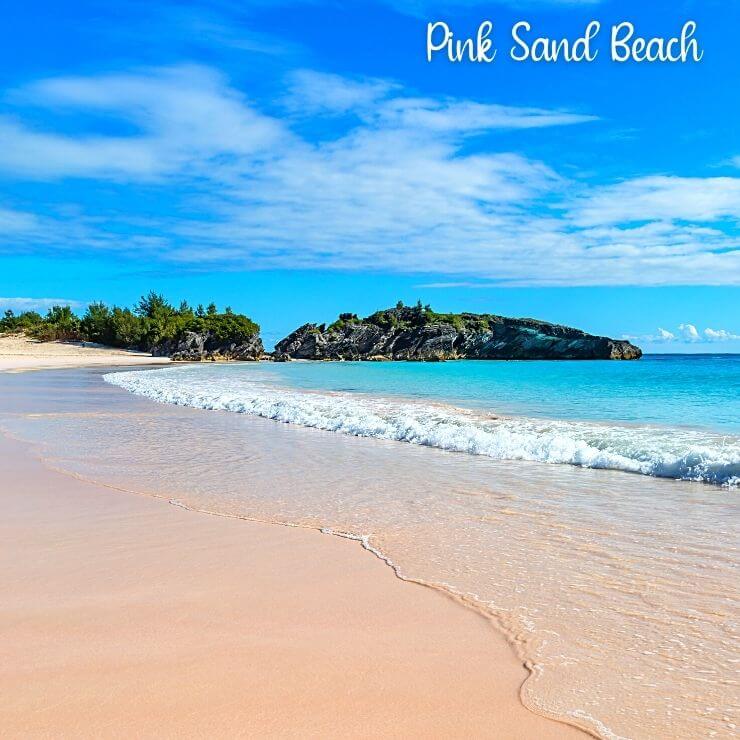 You may have heard that there are pink sand beaches in the world, but not realized they were so easy to get to. That's right, Bermuda – located just roughly 180 miles from the U.S. mainland – has those uniquely hued beaches and you definitely don't want to miss seeing a pink sand beach when you have a cruise port of call in Bermuda.
The pink sand beaches of Bermuda are caused by tiny red organisms that live within the coral reef located in the seawater around the island of Bermuda. When those organisms die, they get washed up onto shore and mix with the sand, giving the sandy shoreline its beautiful shade of pink.
In particular, Horseshoe Bay Beach in Hamilton is a popular pink sand beach to visit and is a must-see Bermuda sight for many travelers.
Get into Nature on Bermuda's Railway Trail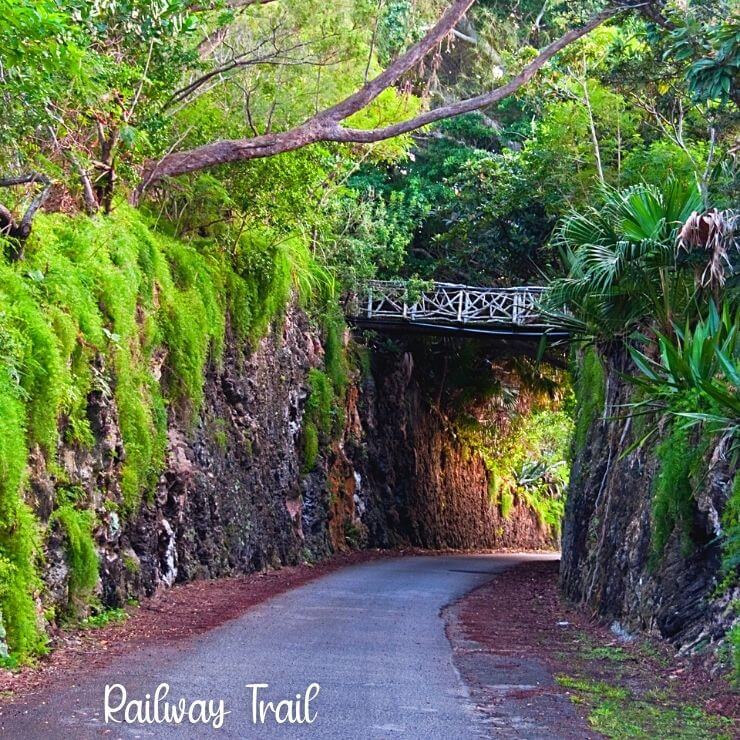 Railway Trail is a massive hiking and biking trail that runs along what used to be a railroad on the island. The railroad was built in the 1930s to make it easier for residents and visitors of Bermuda to get around since cars weren't permitted on the island at the time.
Eventually, the government decided it was too expensive to upkeep and closed it down in 1948. But this was a good decision for nature and cycling lovers since it was turned into a National Park and it is now the lovely Railway Trail that goes through forests and along the sea.
The Railways Trail covers 18 miles and extends nearly the entire length of Bermuda. If you're visiting Bermuda on a cruise, you won't have time to hike the whole thing, but you'll be able to hike some of it if you so desire since access points are located all over the island.
Crystal Cave
Water isn't the only surface you can explore in low depths while in Bermuda. Descend underneath the ground while in Bermuda to see the Crystal Cave, an incredible cave that is home to an underground lake and a multitude of stalactites hanging from the ceiling of Crystal Cave.
Cooper's Island Nature Reserve
Located on the East End near St. George's, Cooper's Island Nature Reserve is a must-see Bermuda site for visitors who enjoy peaceful walks along tree-lined trails and sandy beaches with lots of opportunities for sea bird watching. It also has an impressive lookout point for views of the island from the wildlife observation tower on its premises.
Enjoy Your Cruise to Bermuda!
Whether your idea of a memorable time in port is finding Instagram-worthy photo ops at the pink sand beaches, to learn more about the history of the island at one of its museums, or to simply just relax on a beach, you can do all that and more during your Bermuda cruise port of call.