8 Hidden Gems to Find in San Diego Written By a Local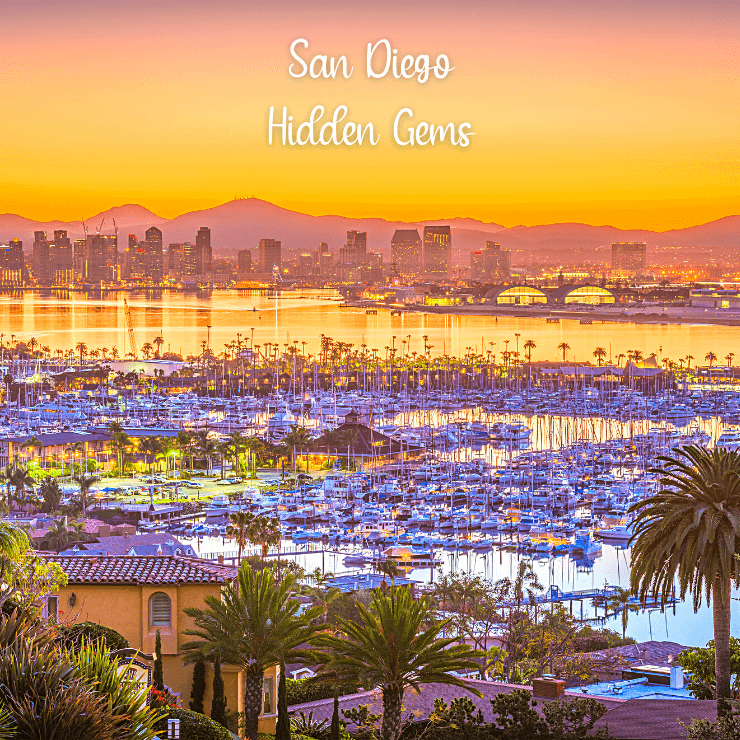 San Diego is well-known for a lot of things. That world famous zoo, miles of spectacular beaches, and a vibrant surf culture come to mind.
But if you get even a little bit off-the-beaten path, there are all kinds of hidden gems in San Diego just waiting to be discovered. Here are eight of the best secret spots throughout the city that are worth a visit on your next San Diego trip.
Urban Hike in San Diego
San Diego is spoiled with opportunities for outdoor exploration, with weather that's more often warm and sunny than not.
If you can't get out of the city center for some of the best trails, San Diego has some fantastic urban hikes within easy access to downtown, like the 5.5-mile 7 Bridges Hike, a walk over San Diego's most scenic historic bridges.
If you'd like to shorten your hike, don't miss out on the Spruce Street Suspension Bridge. This one has been delighting San Diego locals and visitors alike since 1912 with its gentle sway over Kate Sessions Canyon. While popular with wedding shoots, it's hidden away from the main street if you don't know where to look. Access the bridge from First Avenue, turning west on Spruce Street until you see the telltale cables.
Lake Hodges Overlook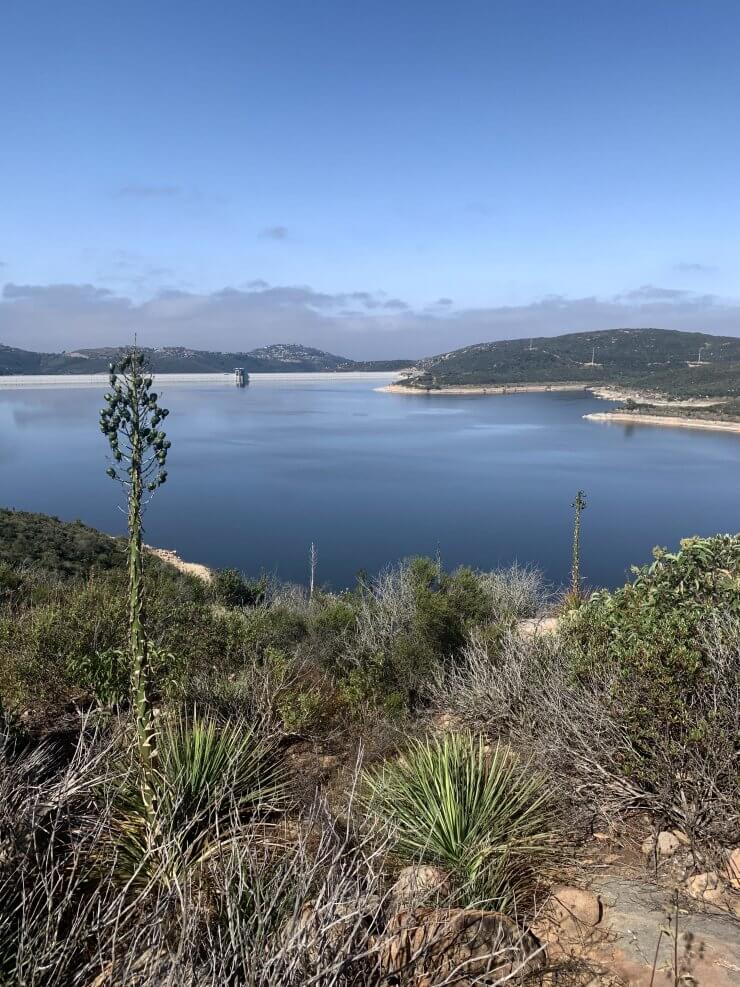 Mission Trails Regional Park and the Los Penasquitos Canyon Preserve offer some great trails within a short drive of the city center, but they can get crowded, defeating the purpose of getting away from it all on a good trail. Head up to North County and the Elfin Forest Recreational Reserve in Escondido for a better chance to have trails and the vistas you'll be hiking all to yourself.
Hit the Way Up Trail in the park for panoramic views of Lake Hodges and several scenic rest stops along the way. If you make the trail a loop, connecting to both Harmony Grove and the Equine Incline, the hike will take you on a 5-mile roundtrip hike through rocky terrain, with potential for wildlife spotting and wildflowers if you're there in the spring. The name may sound intimidating, but the elevation you'll experience is gradual.
Black's Beach
While it's a secret spot in San Diego to outsiders, Black's Beach is well-known in the surfing community as a great place to catch some expert-level waves without much competition. But if you mention the beach to locals, you'll likely hear that it's known for something else. The north side of Black's Beach is also known as San Diego's only unofficial nude beach.
To get there, you have a few options, but they all involve some effort. Some access the beach from the parking area of the Torrey Pines Gliderport. While getting down likely won't cause you problems, the ascent from here is quite steep. At low tide, you can access the beach along easier beach trails from both Torrey Pines State Beach and La Jolla Shores.
No matter your motivations for visiting, don't miss the "Mushroom House" on the south end of Black's Beach, a 1960s-era building coming right out of the cliff sides there.
Liberty Station
Locals are in the know of this San Diego hidden gem, but visitors usually miss out on the fantastic dining and shopping of Liberty Station.
Arriving at Liberty Station, you may be wondering what the allure is. This part of town resembles suburban sprawl, with unassuming warehouse-type buildings and parking lots making up the landscape here. But it's what's on the inside that counts. Enter the Liberty Public Market and a whole world opens up of some of the best eats and treats available in San Diego.
The market is open seven days a week, from 11am-7pm. It can be overwhelming if you don't know where to start, so here's a local tip: you don't want to leave without a lobster roll from Wicked Maine Lobster, with a couple empanadas from Parana Empanadas to take back with you for later.
Fathom Bistro, Bait & Tackle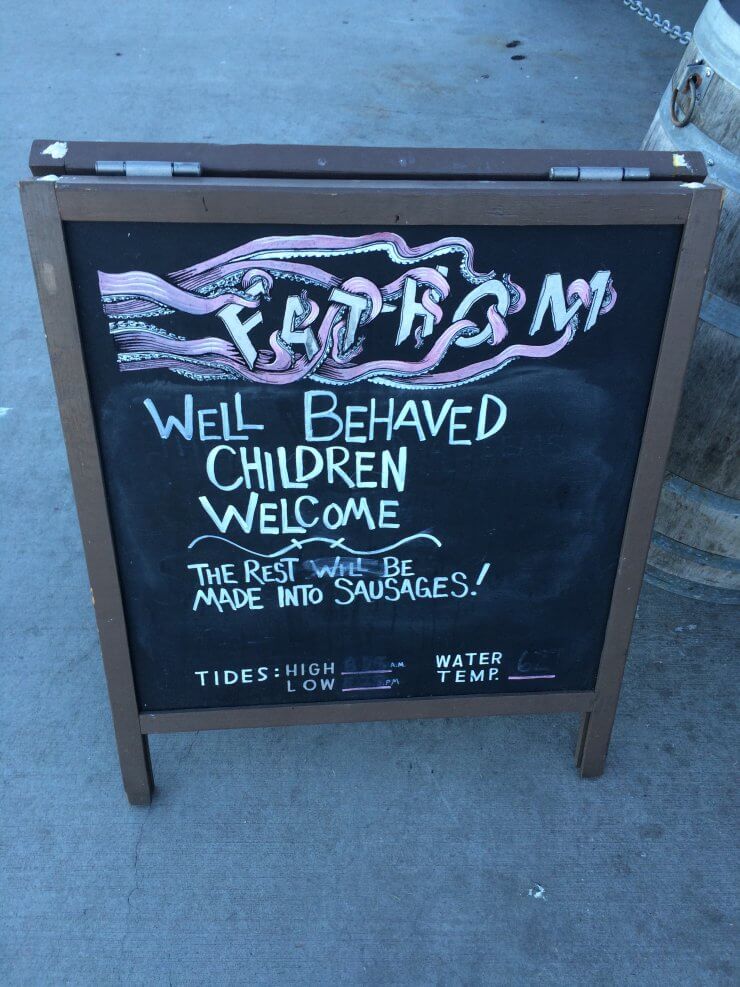 San Diego's craft beer scene has long since arrived, with many spots vying for the best brewery in San Diego. But those in the know head to Fathom at the pier on Shelter Island for a beer list that includes some of the best California beers. There's always something unique on tap, like the elusive Pliny the Elder, a double IPA from Russian River Brewing Company.
The bar is small, with a few tables inside and out overlooking what's happening on the waterfront that day. That can mean people fishing (they'll set you up with gear at the bar if you're interested!) and sea lions looking for scraps from nearby boats.
Fathom serves up a small menu of sausages and snacks, too.
Secret Swings
La Jolla's Secret Swings have been well-documented on social media accounts around town, but they remain a hidden nook in San Diego.
This is in part because every few years, the swings are moved to new locations. Sometimes there are accompanying benches; sometimes there's only one swing. As an insider tip, the hashtag #lajollasecretswings will give you a better idea of where they are at the time you're looking to visit.

No matter where they're hanging, the swings are set up to offer incredible ocean views below and surrounding La Jolla Shores. Expect some competition if you arrive at sunset, as they're a popular spot for watching the sun come down over the water.
San Diego's Speakeasy Bars
San Diego has developed a vibrant speakeasy bar scene, with under-the-radar cocktail spots that offer everything from a themed visit to a more playful tiki experience.
Harry Potter fans will love Raised by Wolves in La Jolla, accessed by a rotating wall of books inside what appears to be a liquor store and gift shop at first glance.
Oculto 477 in Old Town plays up its location next door to the neighborhood cemetery with agave spirits. This one is accessed through the Tahona Bar, but saying more than that would ruin the fun.
Reservations are expected at most of San Diego's best speakeasy bars, so make sure you book a spot ahead of your visit so you don't miss out. Some of these spots do enforce a dress code, as well.
Heritage County Park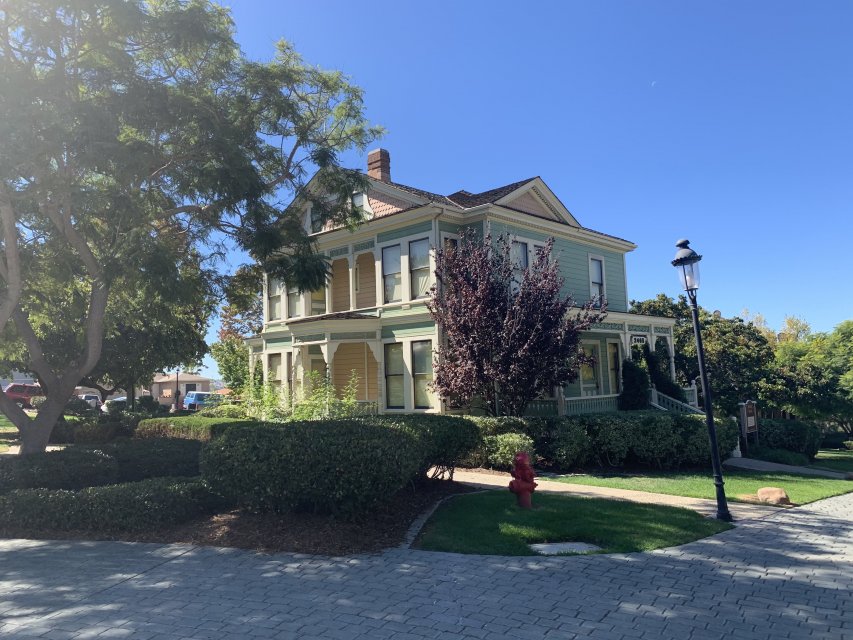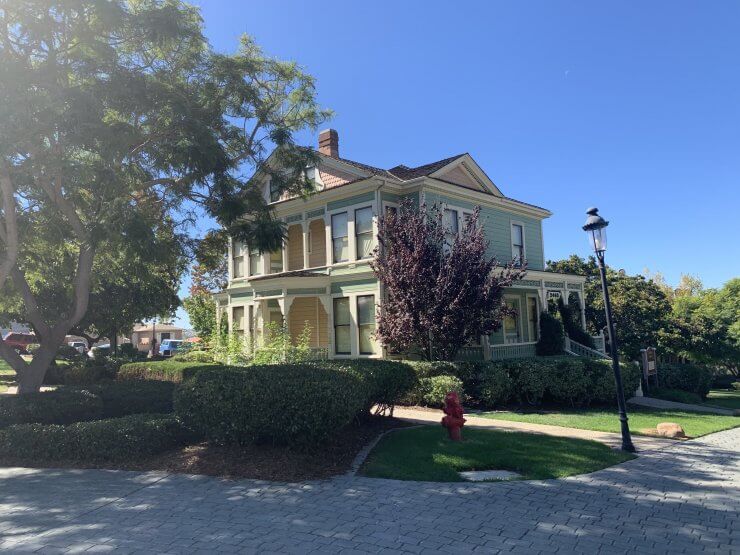 San Diego's Old Town neighborhood is known for its delicious and authentic Mexican food, but there's more than meets the eye here. Tucked away off Juan Street is Heritage County Park, a Victorian village that's quite unexpected in the area.
The homes here were all relocated from elsewhere in San Diego to preserve some of the city's architectural heritage. Highlights include the city's first synagogue, The Temple Beth Israel, and the Sherman-Gilbert House, which includes what looks like a lookout tower at first glance.
If you're feeling like having a fancy afternoon, the Coral Tree Tea House runs afternoon teas out of the McConaughy House, which some say has experienced some paranormal activity.
There's so much more to discover in San Diego if you look beyond the well-traveled parts of town. Consider checking out San Diego's hidden gems on your next trip to America's Finest City.
About the Author: Agnes is the regular person behind Travel on the Reg, a place for people who travel regularly and in a regular fashion. She is currently living the dream in San Diego, America's Finest City. Follow her on Instagram and Twitter to see where she'll find herself next!
Pin to read again later!