By a Local: How to Spend Just One Day in Cartagena, Colombia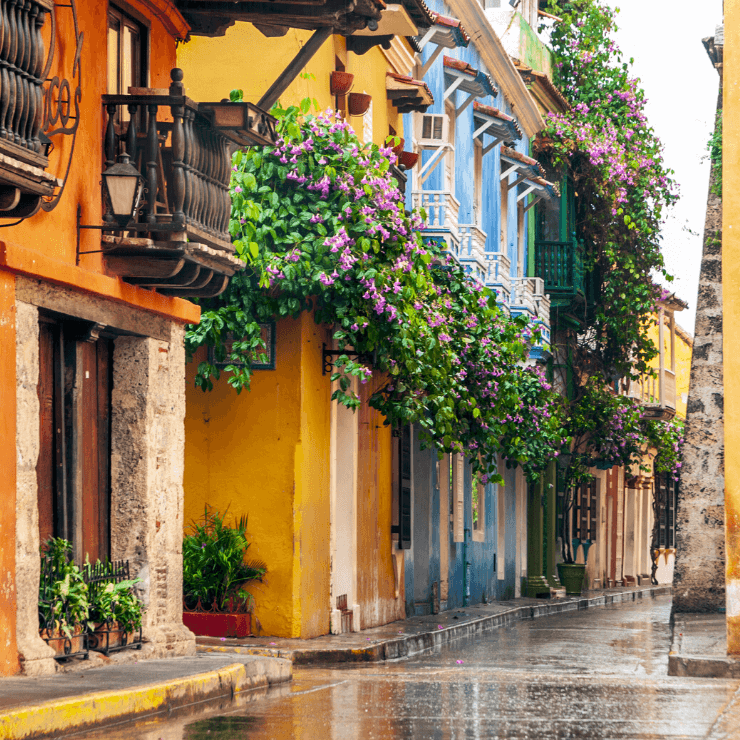 Cartagena is Colombia's best-known destination and a whirling city of vibrant colors, coastal beaches, and delicious cuisine. While it's of course ideal if you can swing a few days in Cartagena to properly enjoy it all and see those beaches outside the city, you can still do lots if you only have one day in Cartagena.
Learn how to maximize your 24 hours in Cartagena with this detailed itinerary and experience the city's top sites and culture.
About Cartagena, Colombia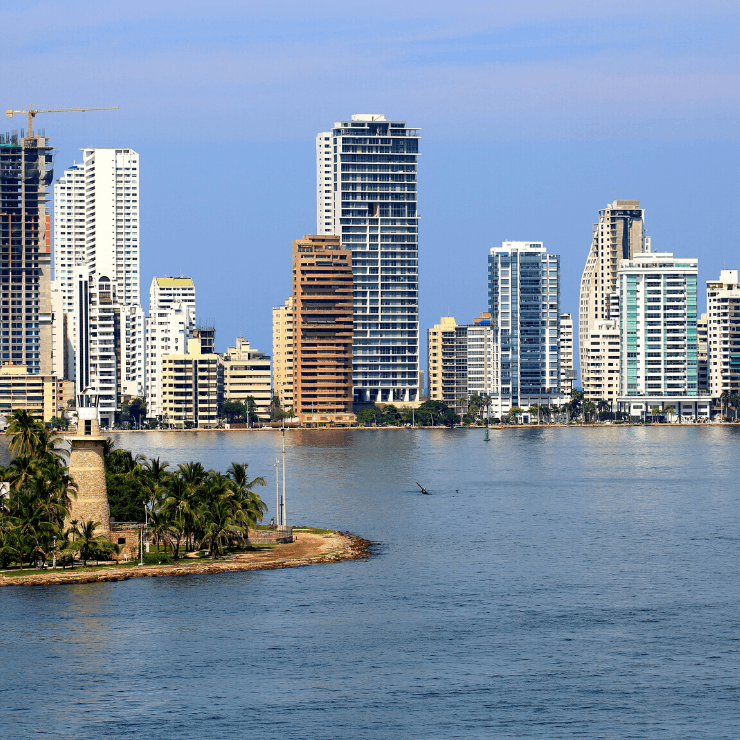 Before we get to the one day in Cartagena itinerary, here is a quick little history lesson for you. Set on the Caribbean Sea, Cartagena was a seat of Spanish wealth and power during the colonial era, and a major protagonist of Colombian independence.
The city's historic fortifications and charming colonial architecture speak to that history. The yearlong warm weather and nearby beautiful beaches also make it a great destination.
One Day in Cartagena Itinerary
Now for our detailed guide to spending a day in Cartagena! Read on to find out where you should eat, what you should see and do, and tips for where to sleep if spending the night in Cartagena.
Have Breakfast at Café Epoca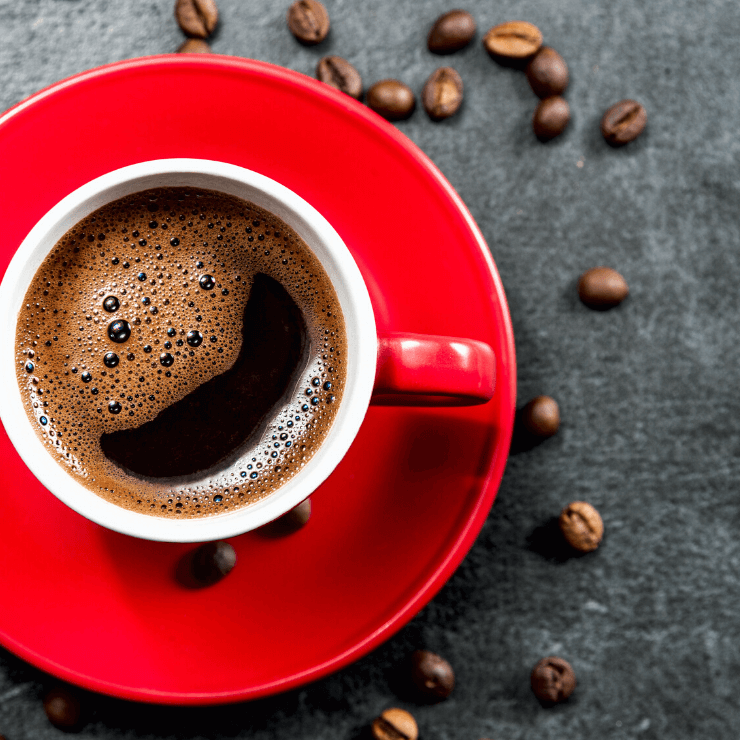 With two locations inside the Walled City of Cartagena, Café Epoca has a great breakfast/brunch menu. There's also terrific Colombian coffee on offer here, and you can choose a variety of methods to have it prepared.
Alternative Breakfast: Try an Arepa de Huevo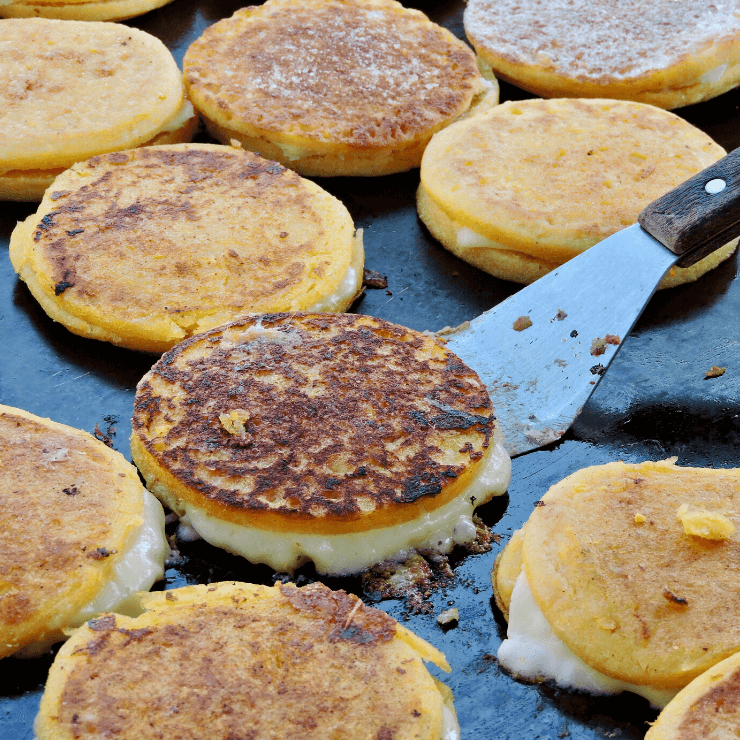 If you'd like a quicker, on the go breakfast, try an arepa de huevo. These are actually more similar to a corn empanada than standard arepas. Inside, you'll find an egg and ground beef. These are particular to the coast and you'll be able to find them from vendors on the street all over. Some of the best ones are sold in Donde Magola near the entrance to downtown by the India Catalina Statue, and the street stalls on the nearby corner.
Visit the Castillo San Felipe Fortress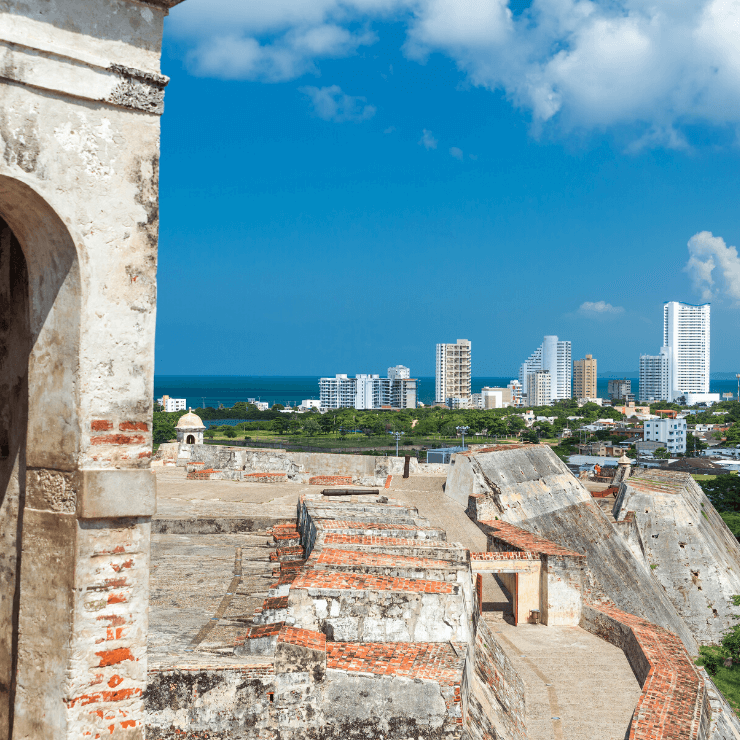 Located a 5-minute taxi ride or about a 20-minute walk from downtown is the largest Spanish colonial fortification built on the South American mainland.
The Castillo San Felipe was originally a much smaller fort atop a hill. It successfully stopped a massive invasion from the British in 1741 when its defenders were outnumbered by as much as three to one.
It was later expanded to the massive structure it is today, with the entire hill being covered in stone battlements.
When you visit, there's a short video explaining the history of the fort, and you'll get great views of the Walled City from the top. Also, don't forget to explore the tunnels that pass between the different areas.
You will want to visit Castillo San Felipe first to beat the crowds and the heat. A hat, sunscreen, and some water are a good idea to take along with you. (Really, those are good things to have everywhere in Cartagena.)
Explore the Walled City of Cartagena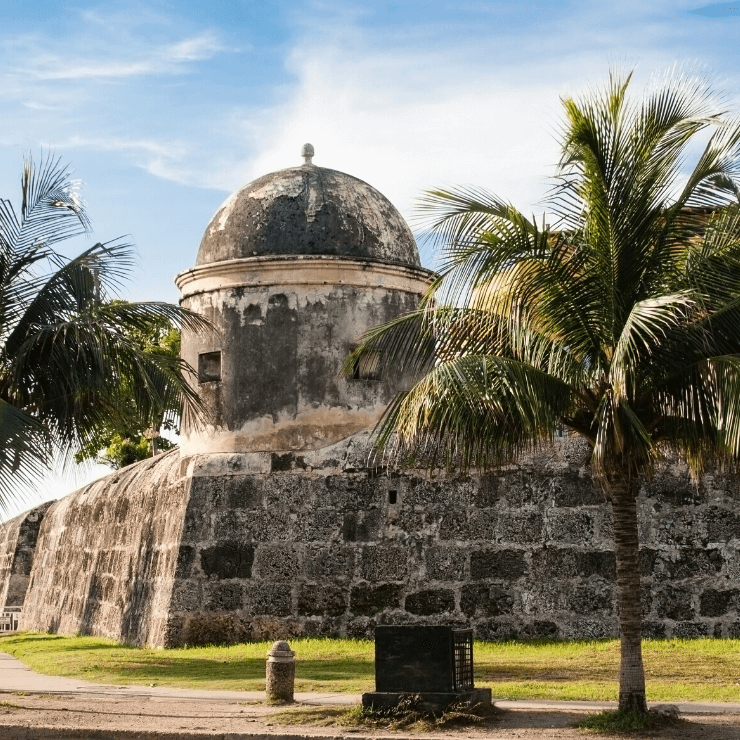 After visiting the fort, head back to the Walled City to explore the beautiful architecture and the wall itself, nearly all of which you can walk along.
Given you only have one day in Cartagena, you could opt to do a walking tour which will make sure you hit the highlights and learn more about the city's history and culture. There is a free walking tour option as well.
Or you could opt to explore on your own. If you do go on your own, here are some of the things you will not want to miss, most of which should be included in a guided tour as well.
Where and What to Eat for Lunch in Cartagena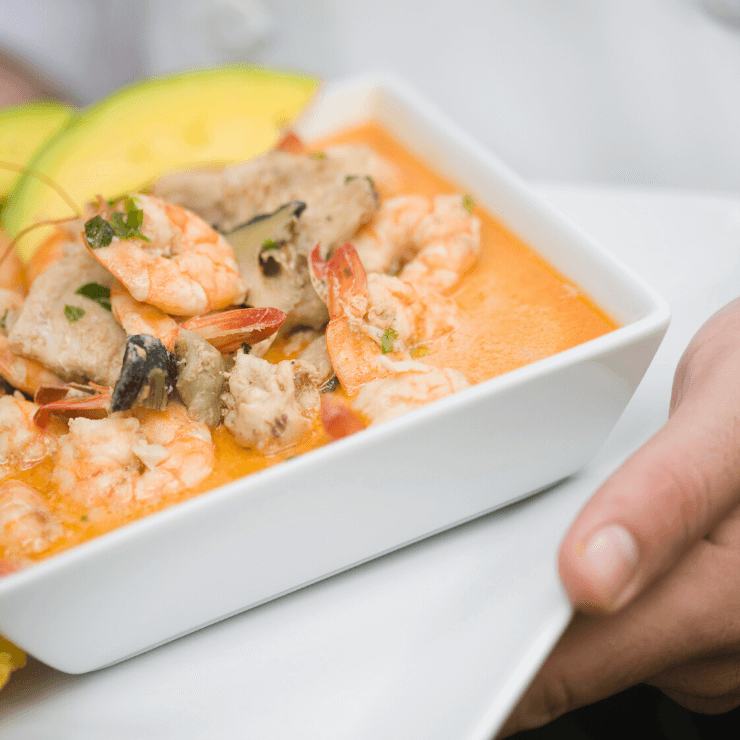 If you chose to do a guided tour, you'll probably be ready for lunch afterwards. If you walked on your own, you may just decide to stop as you go for lunch.
Tons of great restaurant options exist in the Walled City, so it's hard to go wrong. A few I would especially recommend include La Cevicheria, La Mulata, El Bistro, El Espiritu Santo, and Zaitún Gastro Bar.
For what to eat, you have to sample the seafood. The cazuela de mariscos, a seafood stew, is a local favorite. Any seafood rice, fish, or shrimp dish will likely be delicious and fresh. If you don't get a rice dish, do get a plate that comes with a side of coconut rice.
What Else to See in Cartagena in Just One Day?
Explore the Historic Neighborhood of Getsemaní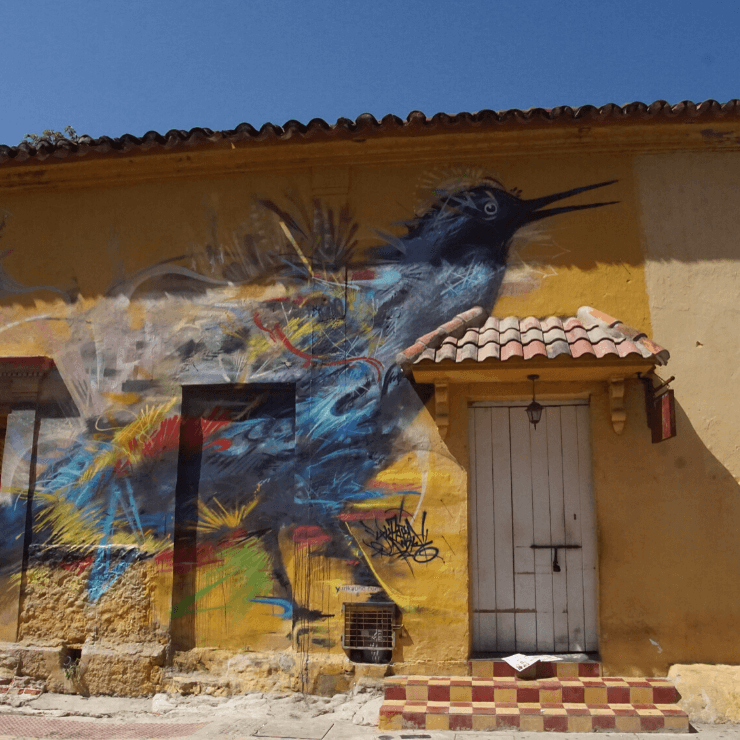 After lunch, you'll want to head just outside the Walled City to the historic neighborhood of Getsemaní. This neighborhood was the home to the colonial era artisan class, and is often considered the cradle of Cartagena's culture.
You'll get to see more neat architecture, and there are tons of little cafés and restaurants that make for good places to stop in for a drink or serve as alternative options for lunch.
There are lots of neat examples of street art around the Plaza de la Trinidad along with its pretty, historic church. You'll definitely want to walk down the Callejón Angosto a block away from the plaza. You can snap some pretty photos there, featuring colorful umbrellas that hang over the street. The colorful flag pennants that hang over Calle San Andres are also a good place for a photo.
Can You Visit the Beach if You Have Just One Day in Cartagena?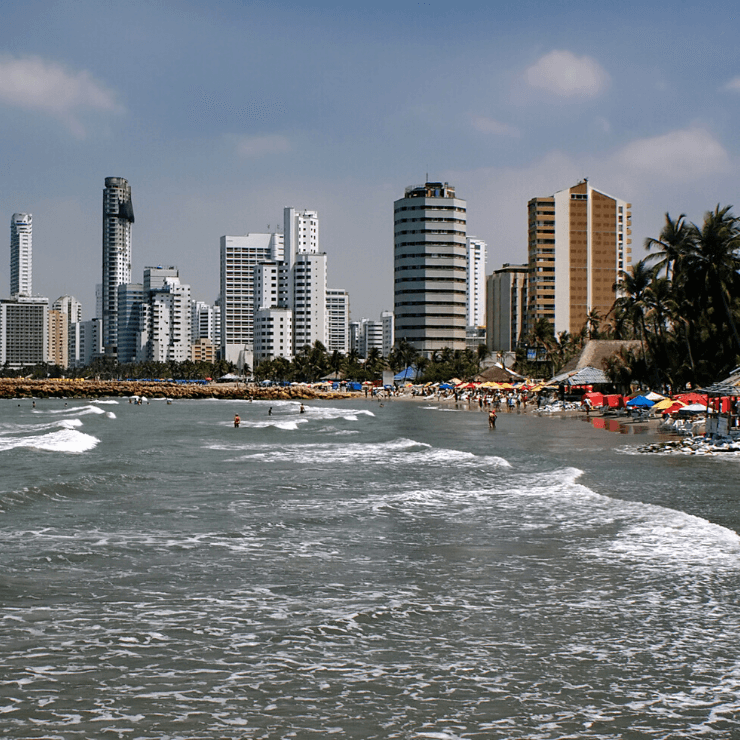 The best beaches are outside the city proper at Playa Blanca or in the Rosario Islands. However, if you are dying to get some Caribbean sun and sand, you can opt to skip entering the San Pedro Church and the museums, and spend the afternoon at the beach.
Avoid the main beach areas in Bocagrande, as there are lots of vendors, and the prices you'll have to pay for chairs and shade aren't worth it for just a couple hours.
Instead, head to the restaurant El Muelle in the area known as Laguito. Located on the beach, if you have drinks and/or food there, you can take advantage of the chairs and shade they have on the beach. There is terrific seafood, so if you walk the Walled City and Getsemaní quickly, you could opt to head here for lunch and enjoy the beach afterwards.
Where to See the Sunset in Cartagena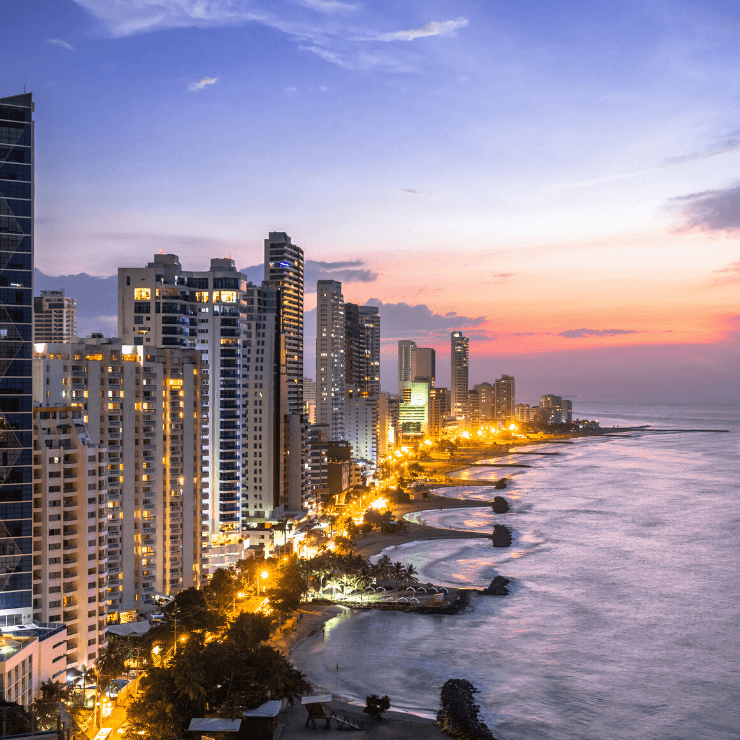 You will definitely want to watch the sun set over the Caribbean during your one day in Cartagena.
If you did choose to do the beach option (or even if you didn't), the view of the sunset from El Muelle is great as the sun sets directly in front over the sea.
Even better places to watch the sunset are the rooftop bar at Hotel Movich, located near the Parque Bolívar with amazing views of the city and bay, and the famous Café del Mar, located atop the wall itself near Plaza Santo Domingo.
Another neat sunset option is to take a harbor cruise. Sibarita Express offer a sunset cruise on the bay that includes an open bar.
Or finally, if you're looking to save some pesos, you can get a great view of the sunset from just about anywhere along the wall facing the water.
Where to Have Dinner in Cartagena
Whether to wash off the sweat from walking around all day or the salt and sand from the beach, you'll want to head back and shower up after watching sunset and get ready to enjoy the evening of your single day in Cartagena.
For dinner, La Cevicheria makes a good option if you didn't do it for lunch. Alma is one of the city's finest restaurants and definitely worth the visit. Marea, run by Colombia's famous Rausch Brothers is also terrific, and their deck has a gorgeous view of the city in the evening. You will need make a reservation for it or Alma beforehand.
For a budget dinner option, check out the Santa Isabella Food Trucks on Calle El Arsenal, which have a terrific view of the city across the bay as well.
Where to Go Out in Cartagena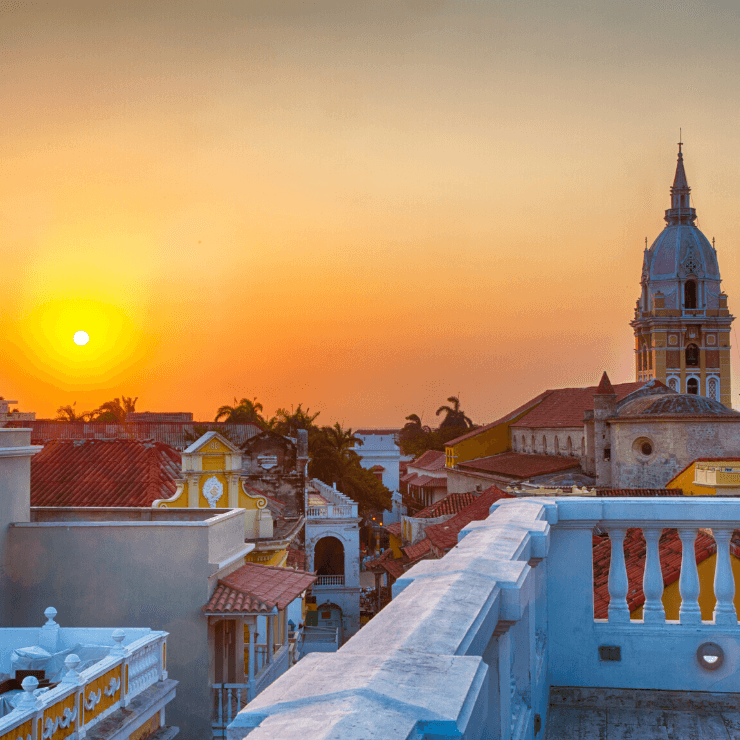 After dinner, stop by the outdoor tables outside of local salsa spot Donde Fidel near the Clocktower. It's a great spot for people watching and to enjoy a drink.
Younger travelers will also like stopping by the Plaza de la Trinidad in Getsemaní, a popular gathering spot for visitors and locals. Grab cheap street beers from the tienda on the corner.
To go out dancing, check out Bazurto Social Club nearby in Getsemaní. There you can get a lesson in dancing to the local music of Champeta, inspired by African rhythms and born in Cartagena's barrios.
For salsa dancing, check out Café Havana on Calle Media Luna in Getsemaní or Crazy Salsa just inside the Walled City from the Clocktower. For a mix of music, you could also check out Mister Babilla or Tu Candela dance clubs. For a more relaxed atmosphere, there are great cocktails at El Arsenal Rum Box and Al Quimico.
Where to Sleep in Cartagena
If you've managed to do everything mentioned here in your one day in Cartagena, you're likely to be worn out and ready for a good night's sleep.
The best area to stay in Cartagena is undoubtedly inside the Walled City. Casa San Agustín, the Hotel Santa Clara, and the Hotel Charleston Santa Teresa are the nicest hotels in the city. Townhouse Boutique Hotel is one of the newest and has a great location in the heart of the Walled City as well.
Younger travelers and backpackers will also like Getsemaní. The Hotel Boutique Casa Isabel and Selina Cartagena make for good values there, and for a hostel be sure to check out Mamallena Hostel.
Finally, Bocagrande would be a good option for those who do want to include the beach during one night in Cartagena. The Hilton and Holiday Inn make great options there.
If you'd like a more complete look at the pros and cons of the different areas to stay a, you check out this guide to the best areas to stay in Cartagena.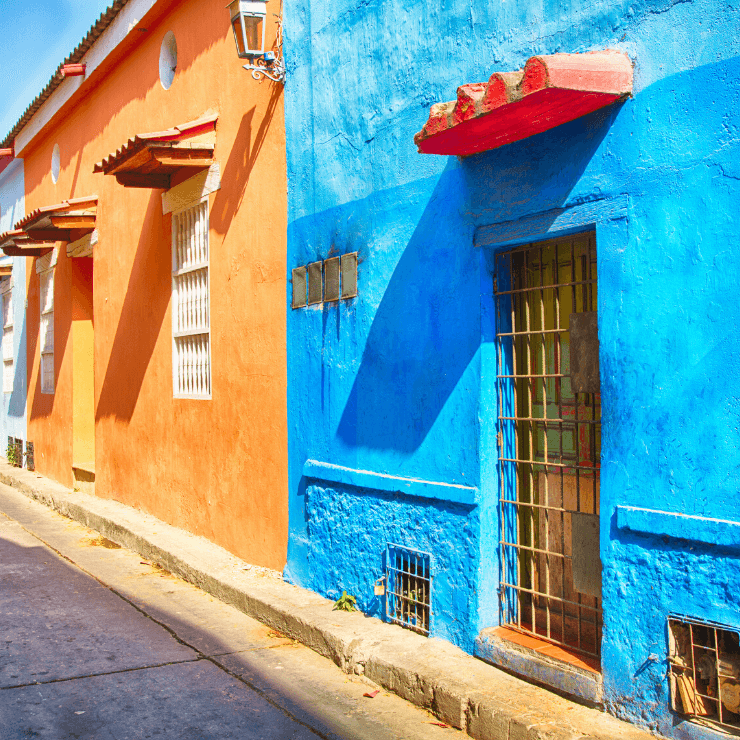 There's your complete guide for how to spend just one day in Cartagena, Colombia. While I hope you can manage even more time, if you can only do one day, I hope this guide helped you get the most out of it!
About the Author: Adam McConnaughhay has lived in Cartagena since 2011. He works as a school teacher and writes about Cartagena and other destinations in Colombia at www.cartagenaexplorer.com. You can also find him on Facebook and Pinterest.