A Local Shares Her Top Things to Do in Chicago in 24 Hours or Less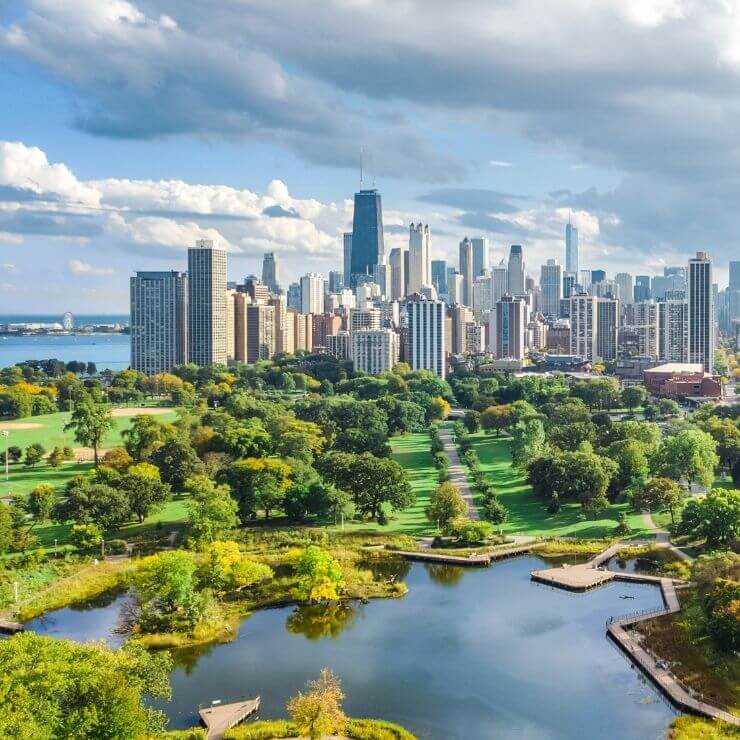 If you've got one day in Chicago, this itinerary is your ultimate guide to the windy city. This Chicago itinerary was written by a local, so you'll have the inside scoop on this city's best kept secrets.
In the itinerary, you'll get my recommendation on where to have brunch followed by my tips on exploring Millennium Park and the Chicago Riverwalk. In the afternoon, my Chicago guide will have you strolling the Magnificent Mile, visiting 360 Chicago and having lunch at Lou Malnati's Pizza.
You'll also get tips on checking out Oak Street Beach and Navy Pier, with a short rest built into the itinerary before a formal dinner and drinks in the evening.
Getting Around Chicago
Before we get to my One Day in Chicago itinerary, here are some quick tips on getting around.
Chicago is a huge city that's well connected by public transportation. You can also get around by Divvy biking, cabs, or Ubers. If you only have one day in Chicago, you may want to consider cabs or Ubers since other methods will take up more of your limited time.
One Day in Chicago Itinerary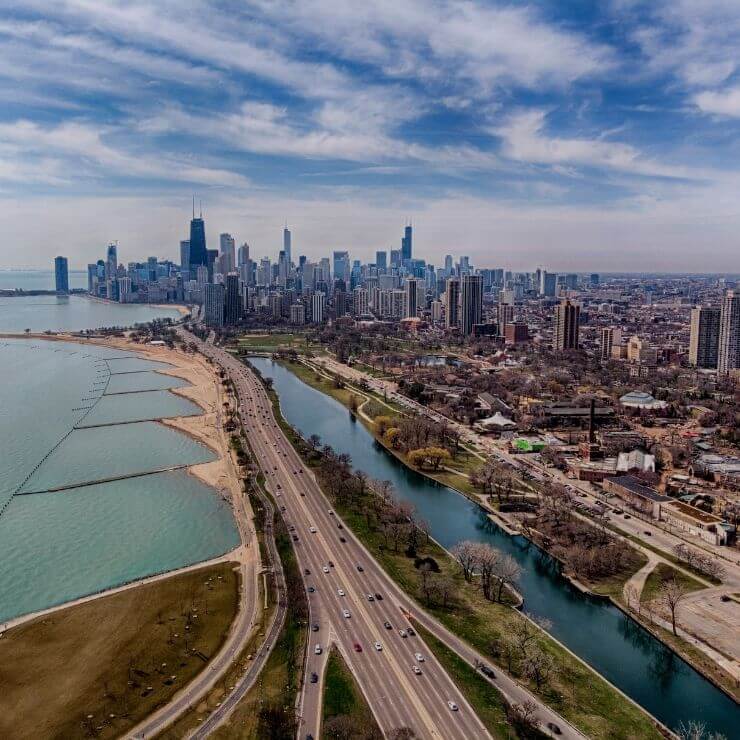 Alright, now for that itinerary!
If you have just 24 hours to spend in Chicago, there are some things you won't want to miss doing, so this itinerary includes all the top tourist attractions in Chicago that are must-sees like 'the Bean,' Michigan Avenue, the John Hancock Building, Millennium Park, the Chicago Riverwalk, as well as some unique things to do in Chicago.
Morning in Chicago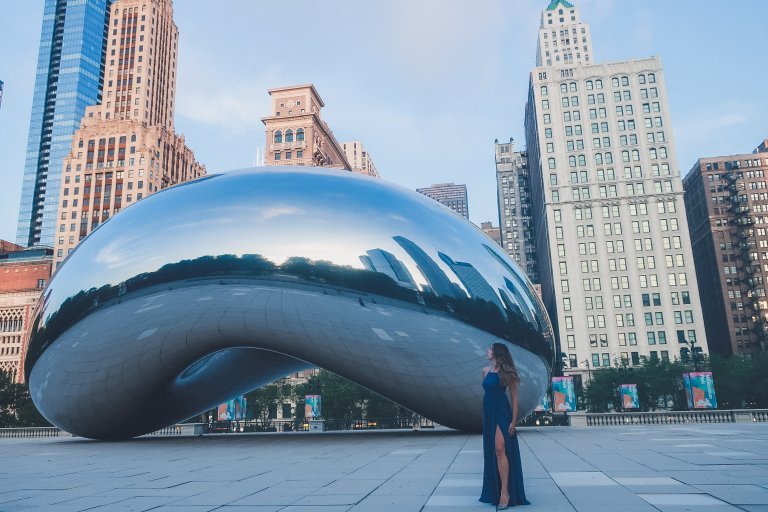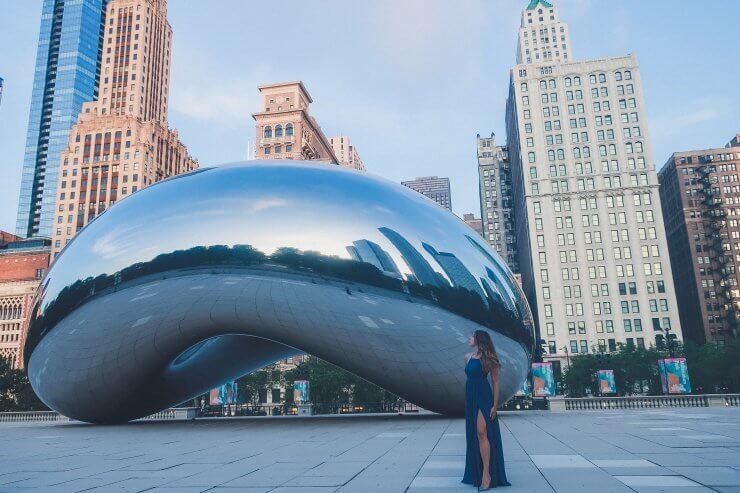 Start your day in Chicago at Millennium Park. Have brunch at the famous Cindy's rooftop. You'll definitely need a reservation. Cindy's overlooks Millennium Park, and it's known for boozy brunches and excellent cocktails.
Millennium Park, the "Bean" and Chicago's Brunch Scene
Once you've toasted to your day in the windy city, head out to Millennium Park. It's a beautiful urban green space that's popular among tourists. Here, you can take an obligatory photo next to the gleaming Cloud Gate sculpture — which locals call 'the Bean,' because of its resemblance.
The famous Art Institute of Chicago sits on the corner of Millennium Park. Wander inside if you are an art lover, but be careful not to lose track of time. You could easily spend hours here.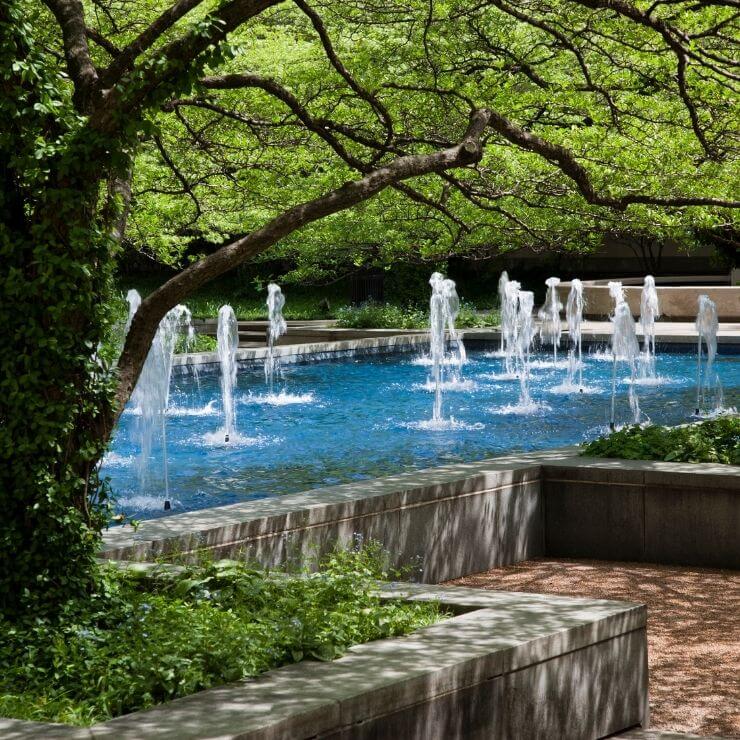 If you prefer to get a break from the crowds, head for the Art Institute's South Garden — it's a peaceful refuge in the middle of the bustling city.
BP Pedestrian Bridge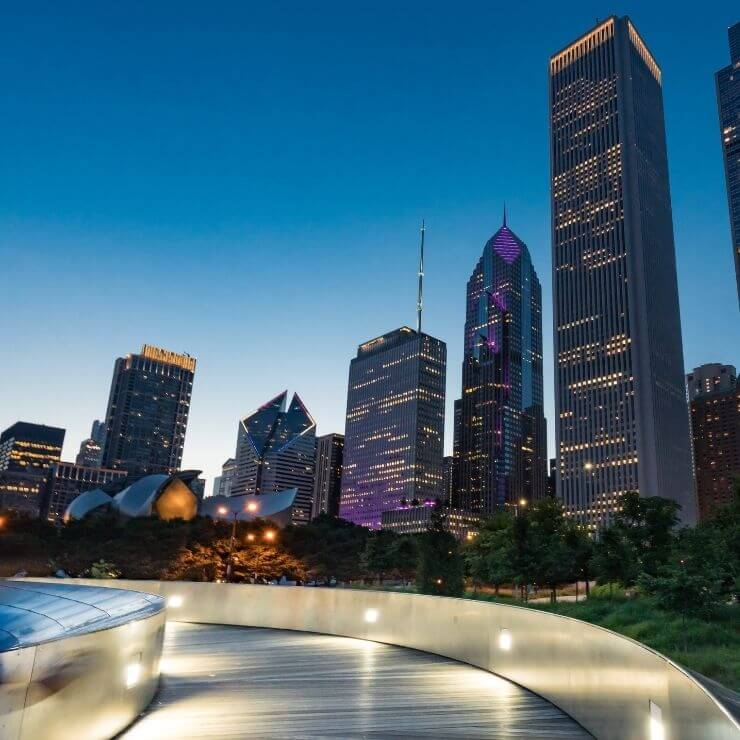 While in this area, make sure to cross the BP Pedestrian Bridge from Millennium Park into Maggie Daley Park.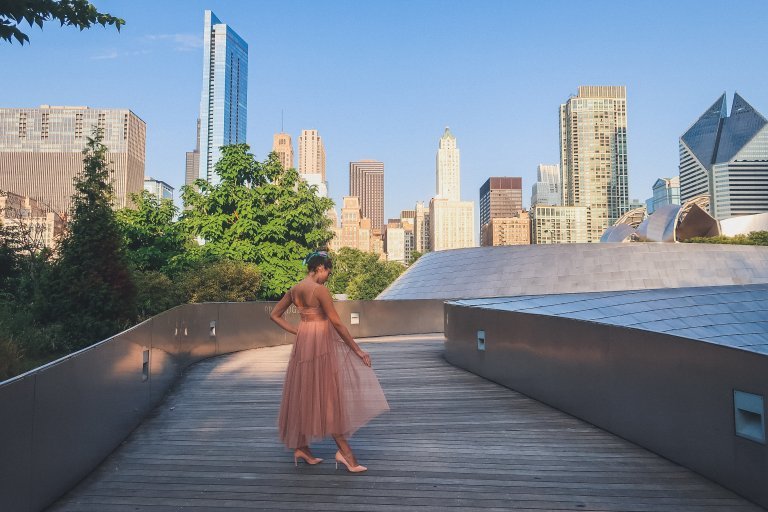 It's a scenic walkway that offers stunning panoramic views of Chicago's surrounding skyscrapers. There are plenty of scenic photo opportunities here!
Chicago Riverwalk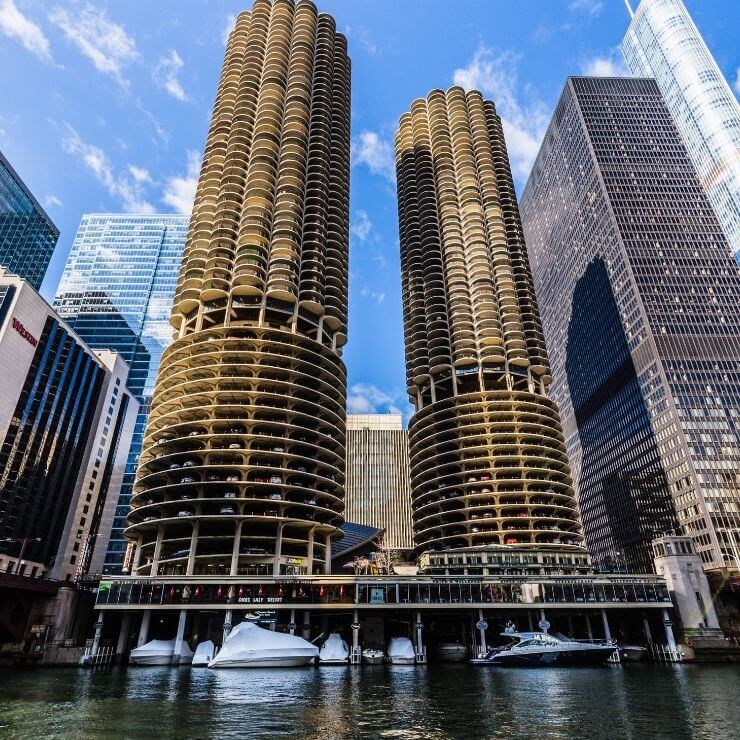 Next, you'll head to the DuSable Bridge. It's only a 15 to 20 minute walk from Maggie Daley Park.
On the southern end of the bridge, you can take the staircase down to the Chicago Riverwalk. Enjoy watching the yachts and tours go by, or try a glass of wine at the iconic city winery.
Once you've enjoyed the Riverwalk, head back towards the DuSable Bridge. This time, cross it!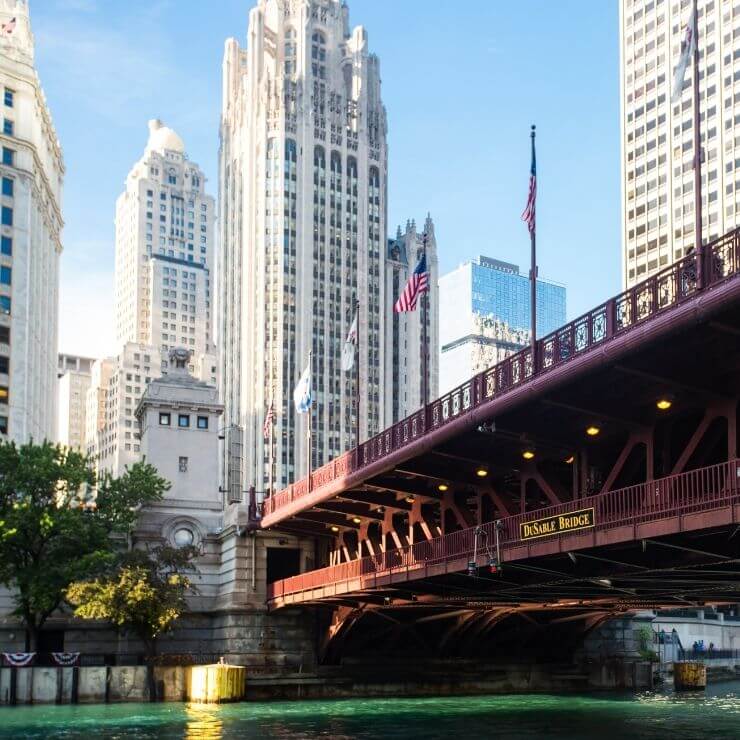 Once you get to the other side (near Ghirardelli's), you should stop and enjoy the views. This is one of the most Instagrammable spots in Chicago!
Afternoon in Chicago
From the DuSable Bridge, you'll continue walking north on Michigan Avenue. This is the Magnificent Mile.
Chicago's Magnificent Mile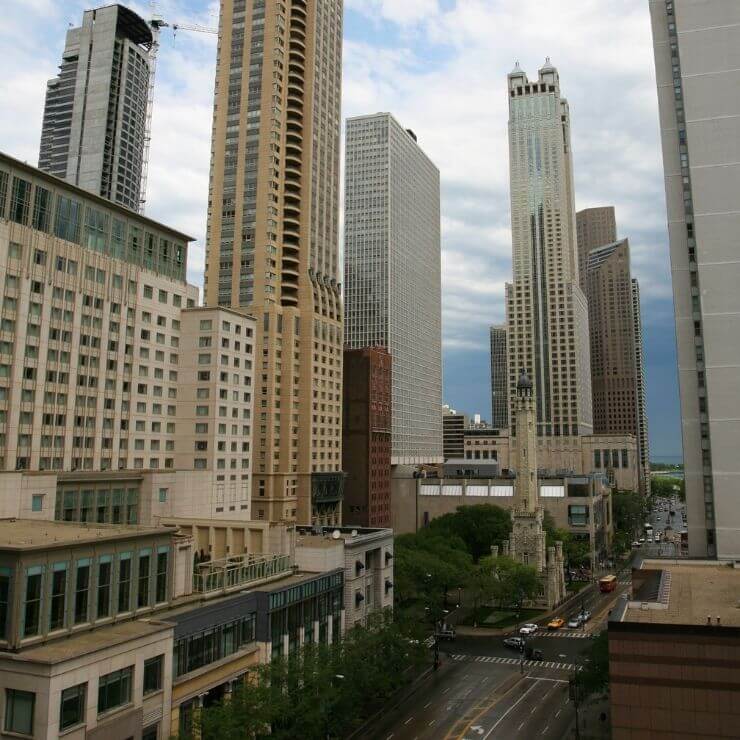 The Magnificent Mile is Chicago's glamorous shopping district downtown. Designer shops housed in tall skyscrapers along busy, tree-lined streets. This area is always busy and beautiful. It hosts a seasonal rotation of art installations, and there's always performing artists and entertainers.
Heading down the Magnificent Mile, make sure to stop at Garret's Popcorn. It's a local brand that's famous. You'll know you've arrived when you smell caramel goodness and see a line around the corner. It's worth it!
Shopping Tips: Shop along your walk if you'd like as there are many places to do so. The Gap store the Magnificent Mile has an extensive sale section on the top floor (all the way towards the back). Also, I recommend visiting Uniqlo near the massive H&M.
360 Chicago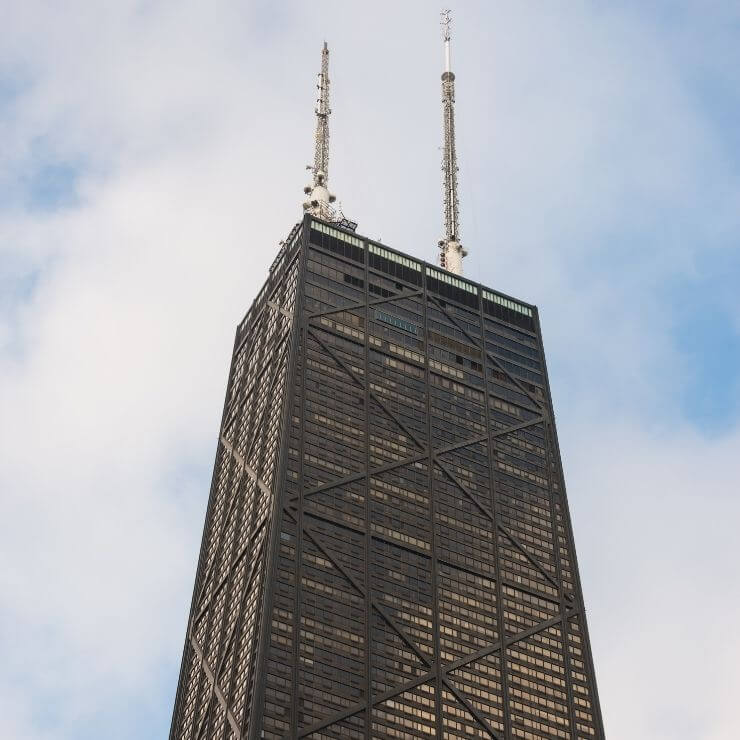 Along the Magnificent Mile, you'll find the John Hancock building. For this one day in Chicago itinerary, you'll be skipping the SkyDeck at the Willis (formerly Sears) Tower. Instead, you'll visit the observation deck at the John Hancock tower. It's called 360 Chicago, and it's less crowded than Skydeck, so best if you're limited on time and only have 24 hours (or less) to spend in Chicago.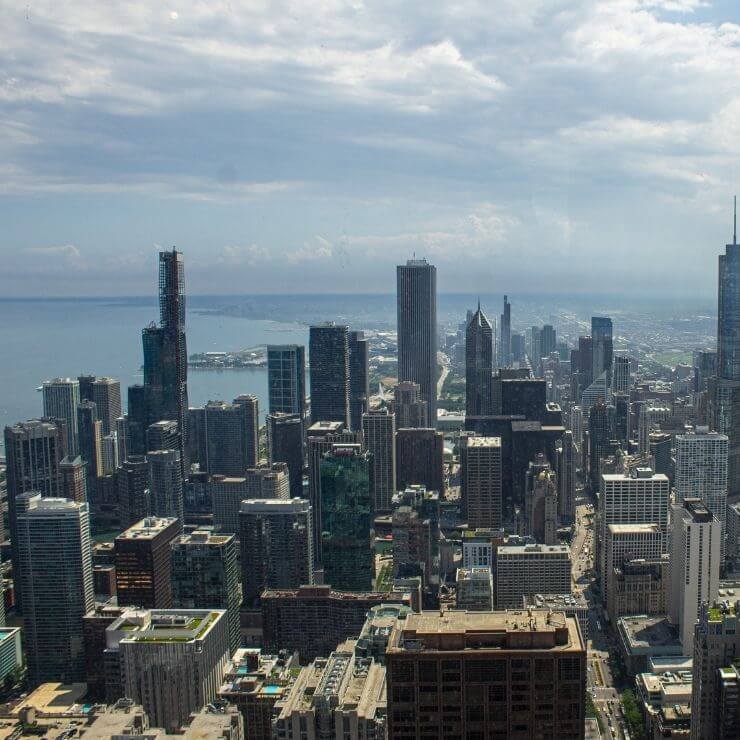 If you prefer to avoid touristy spots, you might instead opt for a drink at the John Hancock's Signature Room instead of 360 Chicago. There, you'll find the same views as at 360 Chicago but they come with more refined scenery and fancy cocktails.
After you've enjoyed aerial views of this beautiful city, you'll head toward Lou Malnati's for a slice of Chicago's finest deep dish pizza. It's only a 10-minute walk from the John Hancock building. This is Chicago's ritzy Gold Coast neighborhood, and it's worth exploring.
Oak Street Beach and Navy Pier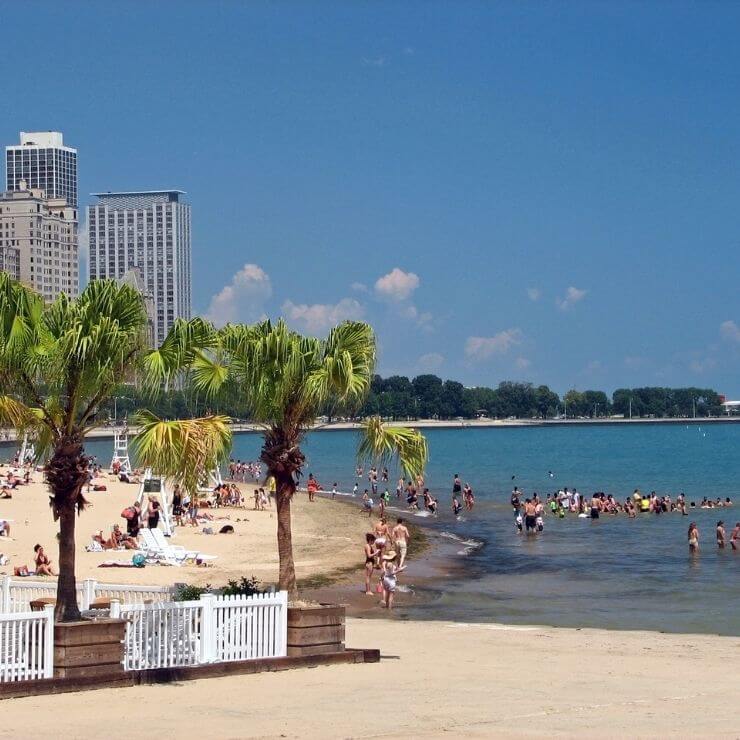 If your feet aren't killing you yet, head over to Oak Street Beach just off the northern end of the Magnificent Mile.
At Oak Street Beach, you can experience Chicago's most lively beach scene. Walk along the lake shore and enjoy killer views and carefree vibes.
Rent a Divvy Bike and ride from Oak Street Beach to Navy Pier. At Navy Pier, you can get tickets to ride the legendary Centennial Wheel.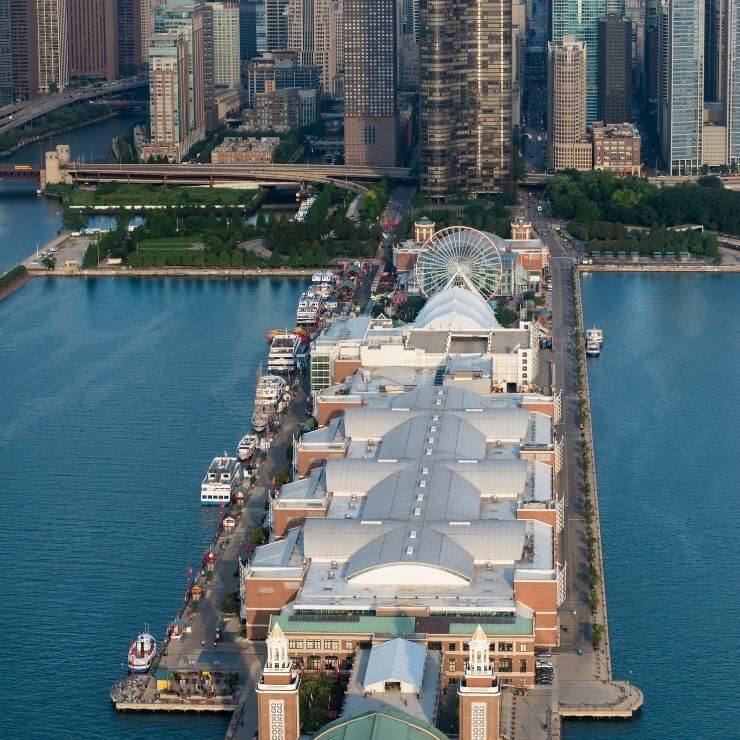 Navy Pier is Chicago's cultural hub. It's where you'll find an array of activities and events for all ages. Make sure to stop by the Crystal Gardens once you are there.
Evening in Chicago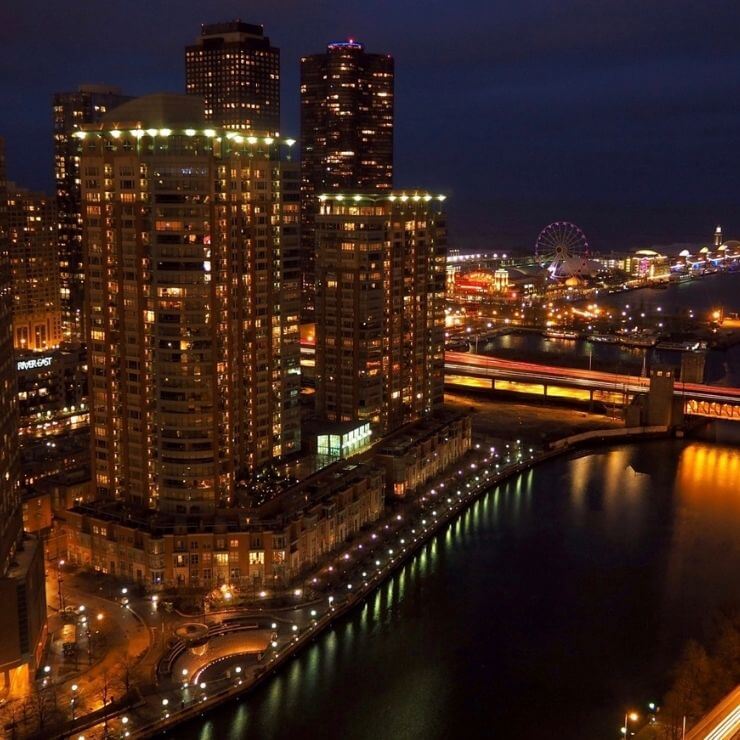 Chicago is home to many incredible restaurants. If you aren't trying to stick to a budget, try to get a reservation at Alinea.
Alinea is Chicago's 3-Michelin-star rated restaurant. Tables are hard to come by, but the experience is worth the effort. It's one of only 20 restaurants in the world to have this designation.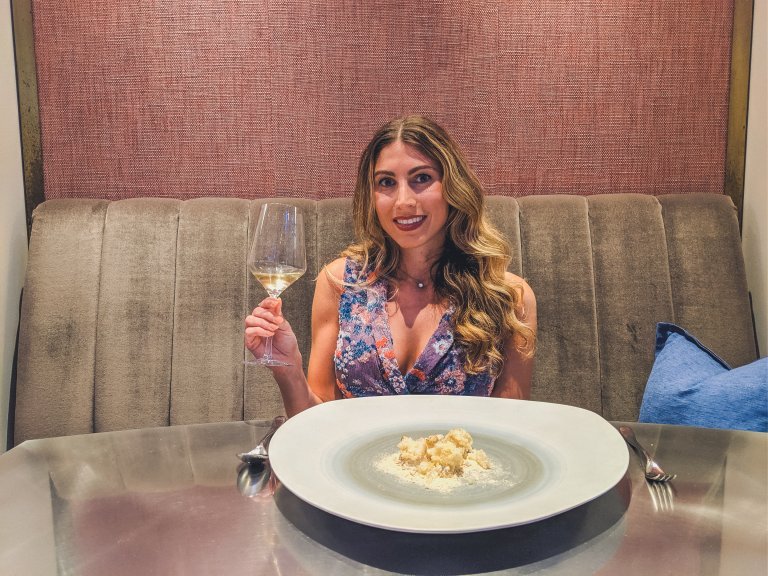 On the other hand, if you would prefer somewhere more modest, consider dining at Gilt Bar. It's a romantic speakeasy vibe restaurant that serves American food. It's a local favorite.
Afterwards, you may consider another rooftop bar if it is summer. Check out Devereaux or Terrace 16. If you aren't a fan of heights, you may opt for a table at Pop's Place for Champagne instead.
Found this One Day in Chicago itinerary helpful? Pin again to read later!
About the Author: Valentina blogs at Valentina's Destinations, which was born from Valentina's obsession with meticulously researching, organizing, and planning her travel itineraries. She's originally from Serbia, but she grew up in Chicago. Valentina loves hunting down local restaurants, unique experiences, and hidden gems. You can follow her on Facebook and Instagram.