A 24-Hour Itinerary for the Perfect Day in Hanoi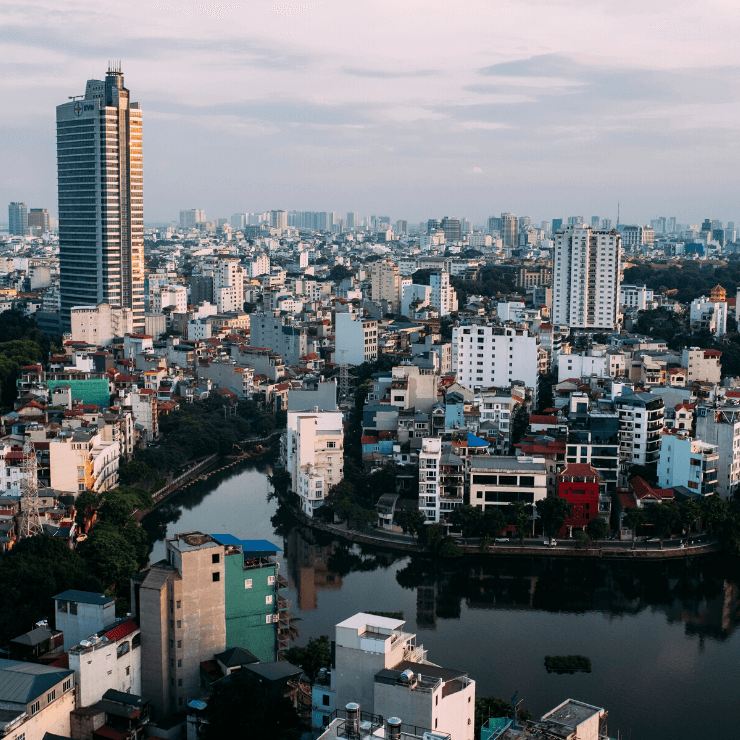 Hanoi, the capital of Vietnam, has long been one of the most popular destinations for backpackers in Southeast Asia, and it's a great city to spend a day in.
Hanoi is cheap for your travel budget, the foods are amazing and healthy, people mind their own business, and the landscapes around the country are out of the world. I definitely fell in love with Hanoi during my Vietnam backpacking trip and think it's a must-see city even if you're short on time. If you only have one day in Hanoi city, then I've put together the only itinerary I think you'll ever need.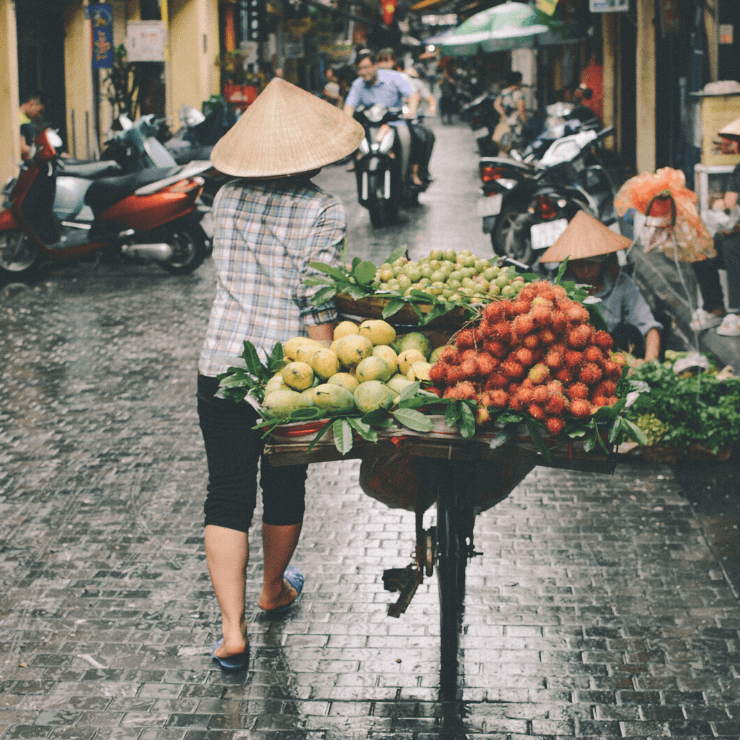 First off, Hanoi is a pretty traveler-friendly destination. There are plenty of backpackers' hostels, decent hotels for all types of travelers with all ranges of budget. It's easy to get around with cab service, but if you prefer public transport, it's not difficult if you download the apps that go along with them. Most of the foreigners love Vietnamese foods because they're light-flavored and healthy.
Now, without further ado, let's dive in and see what you can do, see and eat with one day in Hanoi, Vietnam!
Things to do in Hanoi in One Day
Hanoi Old Quarter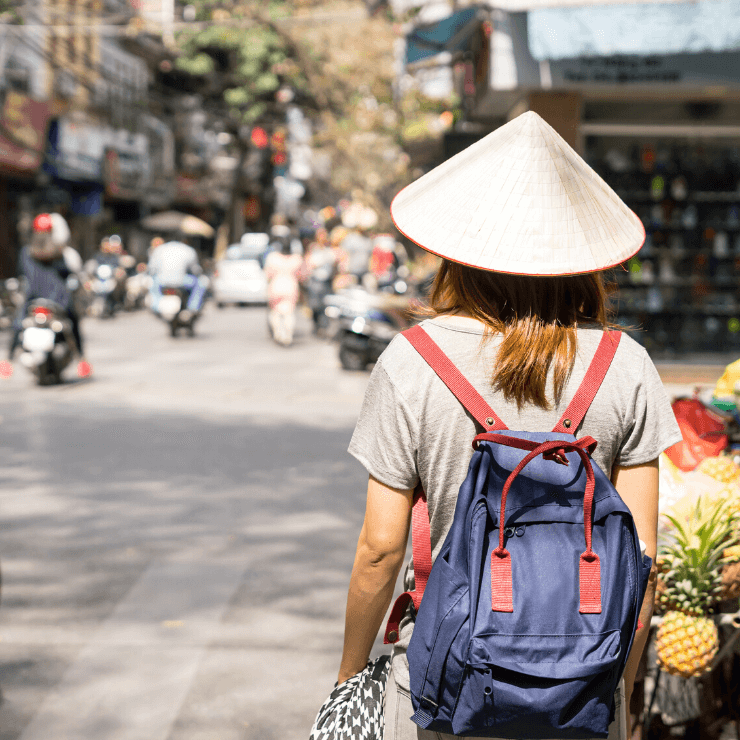 Hanoi Old Quarter is often the first place foreign travelers visit. Why? It's because your accommodation is very likely to be located here. There are a bunch of hostels and hotels in this region, and it's generally seen as the tourist hub of the area.
The Old Quarter itself is a pretty good place to walk around as there are plenty of good restaurants. If you're a foodie, then I'm sure you'll love exploring the Old Quarter. But if you have only one day in Hanoi, don't spend all your time in the Old Quarter.
Though you may want to head back after dinner. The nightlife in Hanoi Old Quarter is very active. On the weekend nights, the streets around the Old Quarter are sealed, and people start to gather around the square for all sorts of activities.
If you're visiting Hanoi on the weekend, I highly recommend you grab a drink and sit on a stool outside a bar, and enjoy the live performance, if there is one.
Spend Your Evening in Hoan Kiem Lake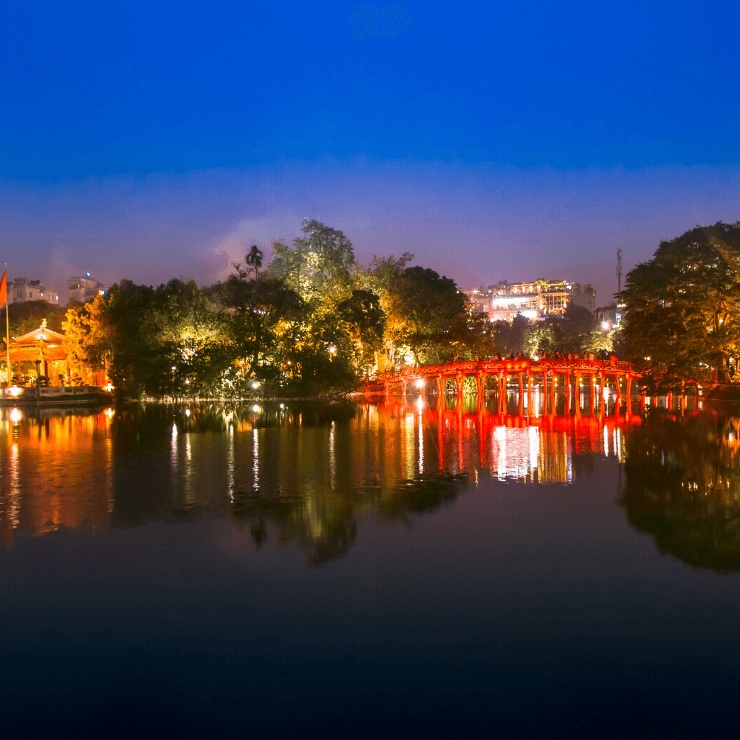 If you need more than one reason to visit Hanoi city during the weekends, it's Hoan Kiem Lake.
Like the Old Quarter, the streets around Hoan Kiem Lake are sealed on the weekend nights, transforming it into a very happening square.
People play badminton, jam with guitars, skateboard, go for a jog, or just spend time chatting around here. You could easily spend an hour or more here.
The most popular attraction in Hoan Kiem Lake is the Temple of the Jade Mountain, which is located in the middle of the lake connected by a bridge. Inside the temple, you'll find a preserved carcass of a legendary turtle — a huge turtle to be exact. The entrance fee to this temple is 30,000 VND.
Try Out The Hanoi Street Foods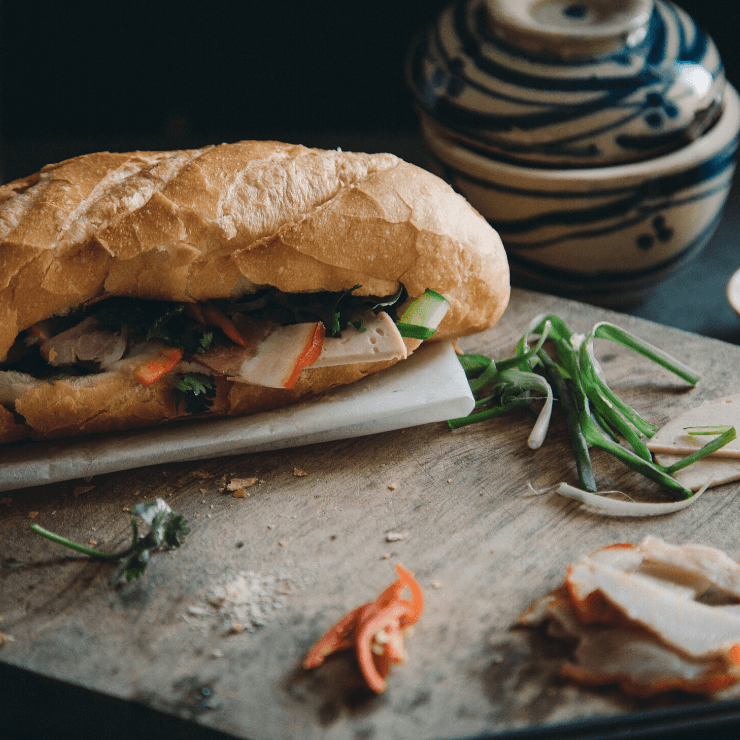 A trip to Hanoi won't be complete if you don't indulge in some Vietnamese street food. Vietnamese cuisine is mostly healthy, with many vegetables in a single dish. You'll also find some entrees that actually come with a plate full of greens.
I've listed a few must-try street foods after this things to do section. So, read on if you're interested!
Visit Ho Chi Minh Mausoleum
The Ho Chi Minh Mausoleum is one of the landmarks of Hanoi city.
Ho Chi Minh, often known as Uncle Ho, was the Vietnamese Revolutionary Leader. If you're interested, go and check out more about the Vietnam War. It's probably one of the most intriguing wars in modern history.
Located in front of the mausoleum is Ba Dinh Square, a very well-maintained square that is nice to spend some time relaxing in.
Taking a photo of the mausoleum requires some patience because you're very likely not going to be the only one there. There are many tourists queuing up for a photo, so, either be super early or queue up with them!
You can't go inside the mausoleum, but the good news is that there is no entrance fee to see the outside!
To visit this attraction, you can either walk a 40-minutes' or just take a cab.
Have a Drink in Legend Beer
If you're into nightlife, and you're not visiting Hanoi during the weekends, then having a drink in Legend Beer might be a good option for you.
Located right beside Hoan Kiem Lake, Legend Beer offers a lakeside view like no other. The bar has multiple floors of open-air seating. Most people are there for beers, but there are also main courses, serving Vietnamese and Western cuisines.
It's a great place for meeting up with other travelers or chilling with your favorite travel partner.
Enjoy a Water Puppet Theatre Show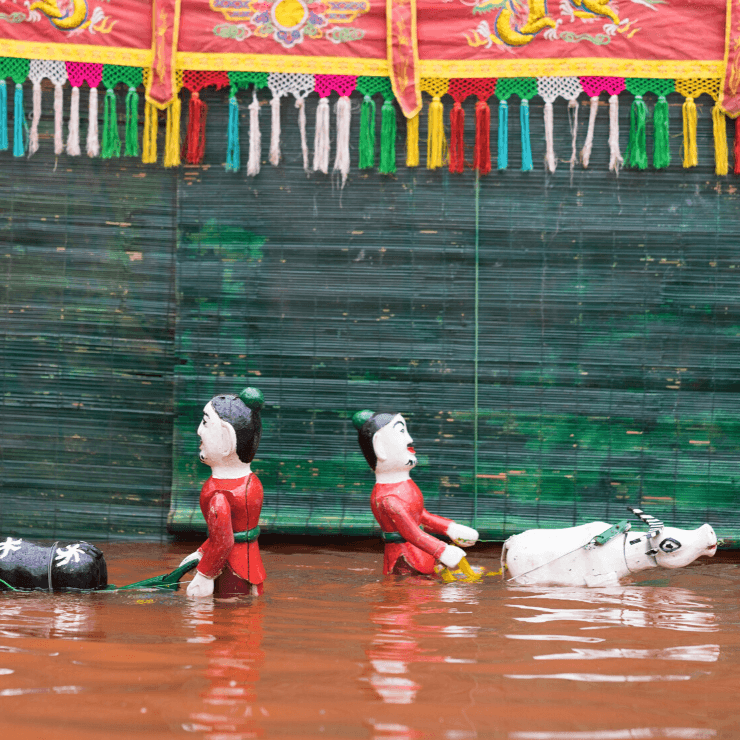 Water Puppet theater shows probably one of the most popular things to do in Hanoi city. The shows often are fully booked, especially during peak seasons and weekends so be sure to reserve a seat ahead of time.
What is it about anyway? Well, as the name suggests, the theatre showcases some puppet masters playing around with the puppets to tell stories, mostly legends like Legend of the Restored Sword of King Le. This legend is related to the carcass of the legendary turtle you see in Temple of the Jade Mountain.
The best theatre to watch the water puppet show is Thang Long Puppet Theatre, but make sure you book early to secure yourself a seat. You only have one day in Hanoi so don't miss it if that's your thing!
What to Eat in Hanoi in One Day
Banh Mi
Banh Mi is my all-time favorite Vietnamese food, and I love it more than Pho! Now, I didn't know much about the origin of Banh Mi, but the bread is influenced by the French baguette.
This dish is basically a lightly toasted baguette sandwich with meat slices, vegetables, and some sauces. Occasionally, you'll find some stalls of restaurants offering more fancy options, like add-on avocado and cheese.
Banh Mi is not suitable to be eaten as the main meal, but instead a snack to fill your tummy or simply satisfy your craving while exploring around the city.
I'd say Banh Mi is the most common food in Hanoi city, with stalls everywhere. But to pick a good one, go for the stall with many people, or where you can see the owner is busy preparing dishes.
Chicken Pho
Pho is also prevalent in Hanoi. You can find it made with beef or pork, but I personally find chicken Pho to be the best. It's also much easier to find comparatively, available on almost every street of Hanoi city.
Pho is a soup noodle dish, with thin-sliced rice noodles, slices of meat, and coriander in fragrant chicken broth. The flavor is not so heavy, therefore it's a perfect choice for breakfast.
There are a lot of good chicken Pho stalls in Hanoi Old Quarter so I'm pretty sure you'll have no problem locating one.
Hanoi Egg Coffee
Hanoi Egg Coffee is one of the most special beverages in Vietnam. I bet most people can't imagine it when they first hear of it. How can egg and coffee fuse together?
The history goes back to the war periods when milk was not easily available. The locals thought of an idea to use the egg yolk to substitute for the milk, and hence egg coffee is born.
I don't know for sure the recipe behind, but the egg coffee is surprisingly good. I love it more than the lattes you can get in the cafés of Hanoi.
The best place to try it that I recommend is Giang Café in Hanoi Old Quarter. The café is always crowded so you might have to queue and wait for a bit. Most of the customers are Vietnamese people, and the staff speaks little English — a good time to put your Vietnamese speaking to the test!
Where to Stay in Hanoi
Hanoi Old Quarter
Hanoi Old Quarter is the only place I recommend staying. In fact, the Old Quarter is like a hub for foreign tourists and travelers. There are a bunch of hotels or hostels from all price ranges to choose from, so I'm pretty sure you'll find something for yourself.
Here are two of my suggestions, the first one for budget backpackers and the second one for travelers looking for mid-range accommodation.
Hanoi Old Quarter Backpackers Hostel
What sets this hostel different than others is that they have their own in-house restaurant. That makes it super convenient if you're leaving Hanoi early in the morning the next day. Breakfast is included in the price you pay.
Room options include bunk beds and private rooms. Free WiFi is accessible from every room. This hostel also has a 24-hour reception desk.
Family Hanoi Hotel
Like the previous hostel, this hotel also features an in-house restaurant. Every room is air-conditioned and equipped with a private bathroom with free toiletries.
Bicycles are available for rental so that you can explore around on two wheels. That makes visiting Ho Chi Minh Mausoleum and other far attractions much easier.
Enjoy Your Time in Hanoi!
That's all I've got to offer for your one day in Hanoi city. What do you think of this one day itinerary? Let me know in the comment section below, and I hope you enjoy Hanoi and Vietnam as much as I did!
About the Author: Yen is a full-time university student who always takes full advantage of his holidays to travel for new experiences. He's been to New Zealand for a Working Holiday before doing a road trip, volunteered in Kathmandu, Nepal, did an exchange in California, and has done several backpacking trips through Southeast Asia. Having spent months in foreign countries, he gives in-depth travel tips and guides in his travel blog, Swing Abroad. You can also follow him on Facebook and Instagram.
Found this post helpful? Save to Pinterest to read again later!