A Local Shares Her One Day in London Itinerary for the Perfect 24 Hours
London is a huge city with endless things to do. At the same time, it is a walkable city with an efficient transport network, which makes exploring London, even in a day, easy and efficient.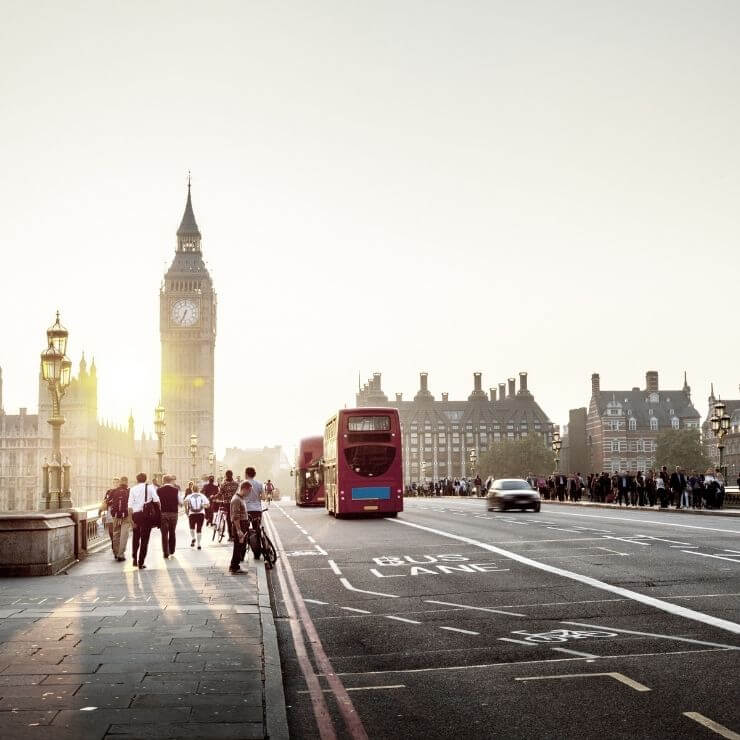 This one day in London itinerary will focus on the sites to see and things to do that will give you a taste (literally and figuratively) of the culture and history of London.
My London itinerary will start with breakfast and end with the best hotels at which to stay during your 24 hours in London, with lots of exciting sightseeing in between.
Start Your Day in London with a Bakery Breakfast
Start your day like the locals do, with breakfast at one of London's coffee shops and bakeries. Most of them serve a good selection of pastries as well as artisanal coffee flavors.
Gail's Bakery, which offers croissants, pastries and bread, is ideal to set you up for the day. They have many bakeries across London, so choose the one closest to you and get started with your day.
Other notable breakfast options are Le Pain Quotidien and Caravan. Both are in multiple locations around London, though for the latter you'll find that each location has a slightly different menu.
Morning in London: Can't-Miss Museums
After breakfast, go to one of London's world-class museums. You will probably need days to see everything, but if you stay focused you can cover the most important exhibits in a few hours.
I recommend visiting the British Museum or one of the museums in South Kensington: Victoria and Albert Museum (V&A), Natural History Museum, or the Science Museum. All of these museums have donation-based entry, i.e. paying as much or little as you want, so it is easy to see a lot without paying a fortune.
The British Museum houses historical and cultural collections from all over the world from Egypt to China to the Americas. In total, the museum has more than 60 galleries which can be browsed for free. Besides that, year-round there are temporary exhibitions of varying themes which give in-depth insights into specific topics. Note that these exhibitions usually require extra payment and sometimes advance booking.
The Victoria and Albert Museum (often referred to as V&A) is one of the world's largest museums of design and decorative arts. Its collections range from fashion items to sculptures to paintings and more. Once you enter the museum, you will be impressed by the huge glass structure hanging from the ceiling, before continuing into the galleries.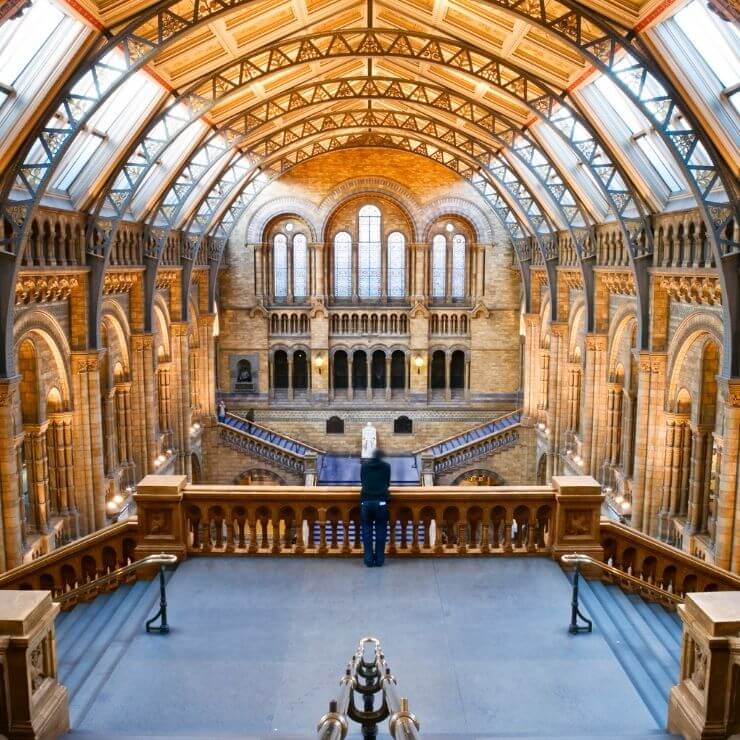 Across the road from V&A, you will find the Natural History Museum. The museum is divided into four thematic zones and its collections include dinosaur fossils, giant mammal replicas, bird and plant areas as well as information about the structure of the earth. At the entrance hall of the museum, you will find "Hope" hanging from the ceiling. "Hope" is the name given to the fossils of the female blue whale on display
The other major museum in the area is the Science Museum. The science museum is all about exploring science, engineering, and technology through interactive exhibits. Many of the galleries are aimed at younger visitors, but the information presented will appeal to people of all ages.
Lunch: London Markets
For lunch, visit one of the incredible markets that London has to offer. The best part about the markets in London is that they offer fresh and tasty food at affordable prices.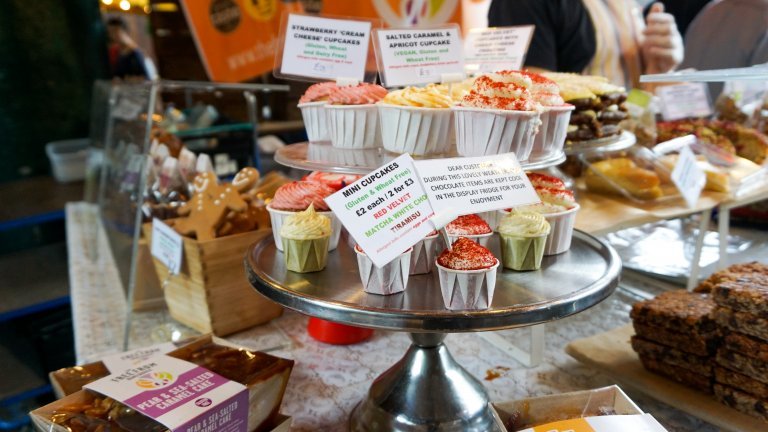 A great option is Borough Market which has a wide selection of food stalls open every day excluding Sundays. Around the market, you can also find a variety of restaurants.
Afternoon Views for Your Day in London
The plans for the afternoon on my one day in London itinerary include enjoying some London views from above.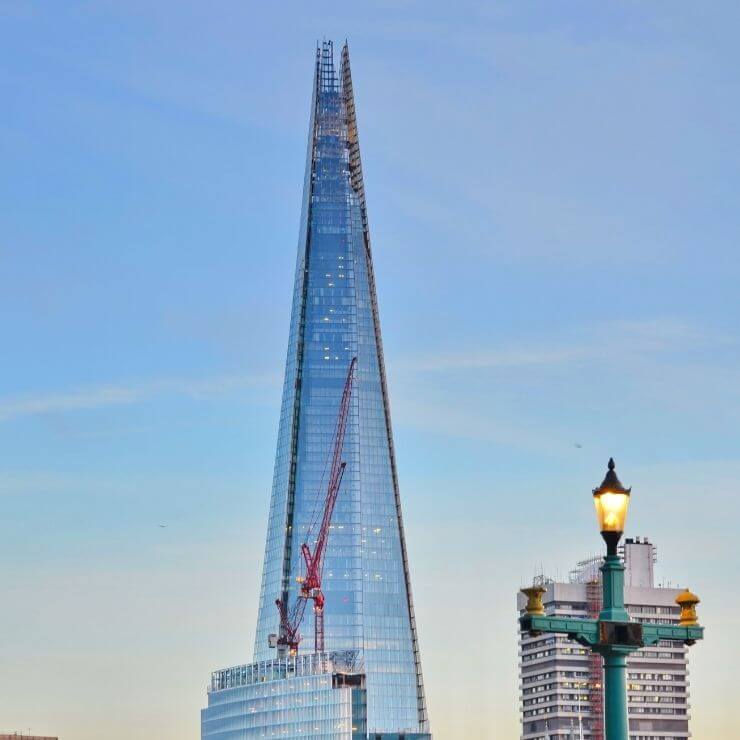 The closest tall building to Borough Market is the Shard, the tallest building in London with a height of 1,017 feet (310 meters). Pay a visit to their observation decks on the 69th and 72nd floors.
Tip: the highest viewing platform at the Shard is open air, and you should have something warm to cover yourself up with, as it is colder up there than at ground level.
If you want to enjoy beautiful views of London for free, then head to Sky Garden.
Sky Garden is the name of the observation deck of the building at 20 Fenchurch Street, which also features an indoor garden. Note that tickets are very popular, and you need to book them as soon as they become available, i.e. three weeks in advance.
After finishing your visit at either building, continue your day by walking across the Thames. From London Bridge, head west and after an hour walk, you will reach the London Eye, Big Ben, and the British Parliament.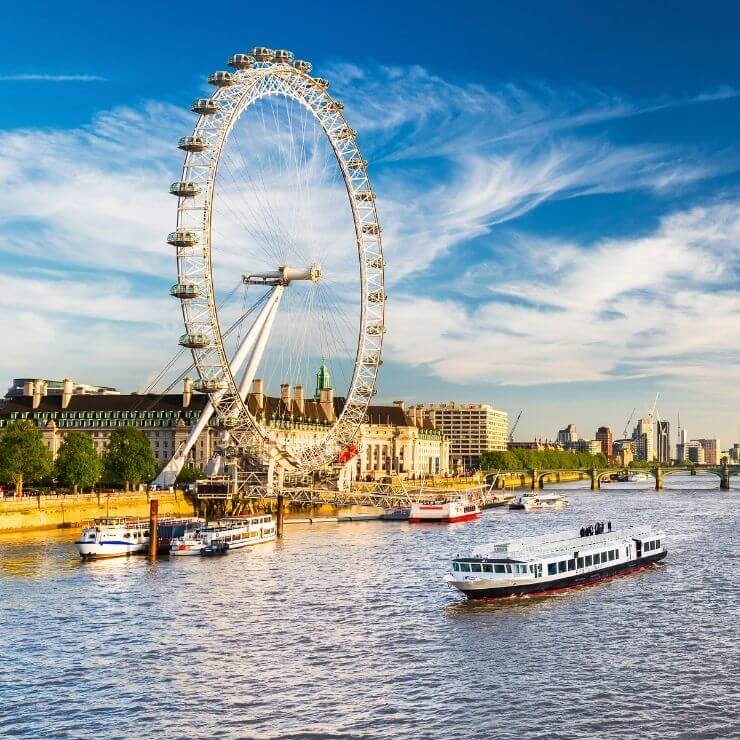 The route is very enjoyable with a lot of popular viewpoints along the way, including the Millennium Bridge, St. Paul's Cathedral, and Tate Modern.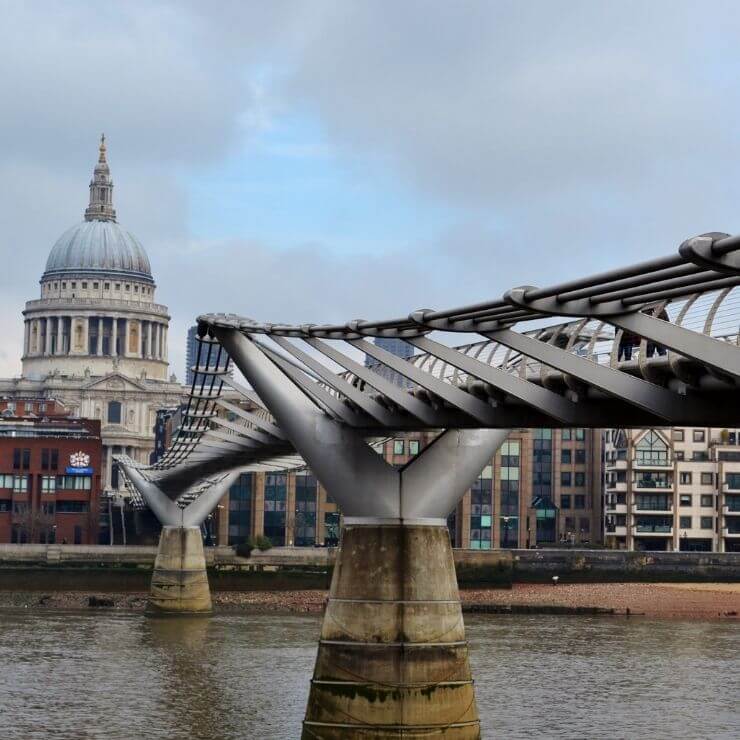 Evening in London: Downtown Fun
Spend your evening in the most central areas of London: Piccadilly Circus, Covent Garden, Leicester Square, and Soho. You can cover everything in a long walk, or you can focus on finding a nice place to have dinner or some drinks. There is something to suit all tastes and budgets.
For Chinese, head to Chinatown behind Leicester Square, for international chains go to Piccadilly Circus and Leicester Square, while for unique and interesting finds wander through Soho.
Alternatively, get a ticket to watch a musical. West End's musicals have a worldwide reputation, and some long-playing shows include Wicked, Mamma Mia, and the Lion King. For the best seats, advance booking is required, while for cheap seats, you can typically find last-minute tickets the day of the show.
Transportation: Tips for Getting around London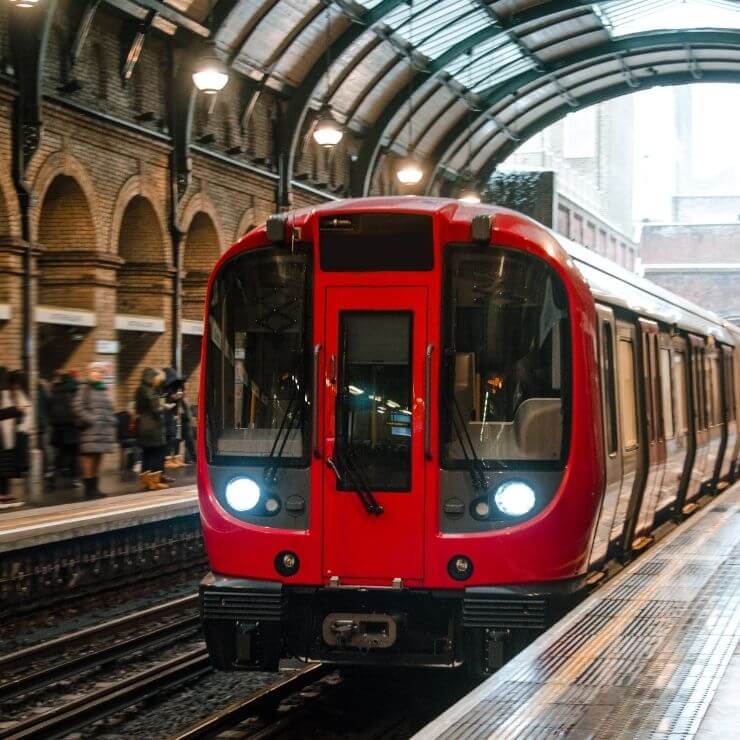 To follow the above itinerary, you will need to use Zone 1 public transport two to three times within the day.
Assuming that you will need to use public transport to arrive at the first stop of the day and then leave after the last stop, this brings the total number of trips between four and five.
This means that you should buy a daily ticket instead of purchasing multiple one-way tickets.
The most cost-effective way of using public transport in London is to use a contactless or an Oyster card. I only recommend buying a paper ticket if none of the other options work, as it is more expensive.
To get an Oyster card, you need to go to one of the machines to purchase one. The one-off cost is £5, which can be refunded if you cancel the card at the end of your trip. The card usually pays off its initial cost if you spend more days in London or return in the future, as the card does not expire nor is the credit lost.
The good thing with using an Oyster card is that it automatically caps once you reach the minimum spend of the day. This means that after that point it will stop charging you no matter how many additional trips you do on that day.
When using a contactless card or device, you get the same fares as with an Oyster card and the same benefits e.g. daily caps. Note that for the cap to apply, you need to use the same card/device throughout the day. Another thing to keep in mind is the foreign exchange fees that your card provider may impose if you use your card in another currency. If it is too high, then you may prefer to get an Oyster card.
Enjoy your day in London!
About the Author: Elina is a travel enthusiastic based in the UK and has traveled to over 20 countries around the world. Elina runs Empnefsys & Travel, a travel blog dedicated to inspiring people to travel. On her blog, you can find detailed itineraries for cities in Europe and other travel-related content. You can follow her adventures on Instagram, Pinterest, and more.
Found this 24 Hours in London article helpful? Pin to read again later!