How to Spend a Port of Call Day in Nassau During Your Cruise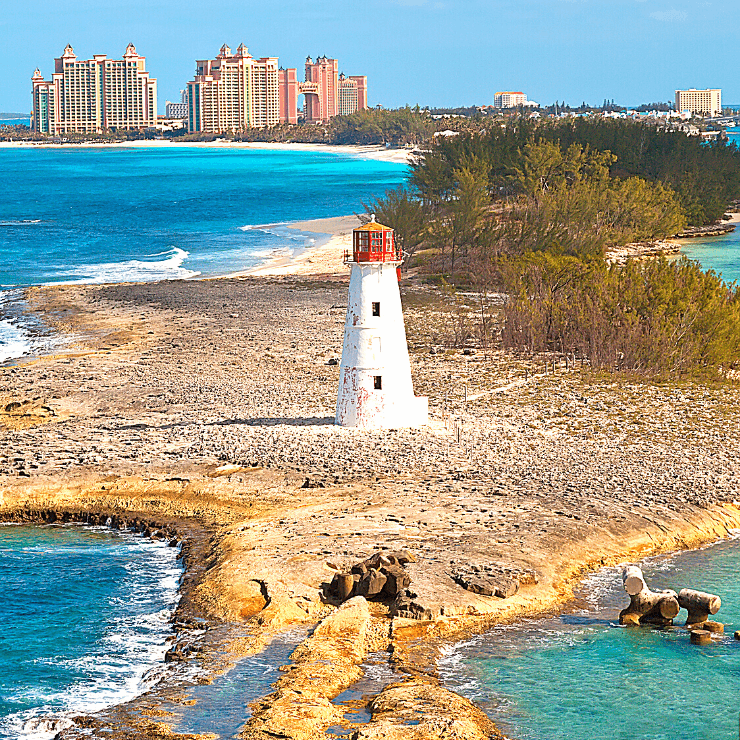 A cruise is an excellent way to visit the Bahamas and its capital city of Nassau; the ship makes the journey there nice and relaxing. Instead of battling airport lines, customs, finding transportation to your hotel, and navigating your way around the island, you'll simply arrive to your embarkation port, which is often in Florida for Bahamas cruises, and board your luxurious cruise ship to take you to the Bahamas in comfort and style.
Common embarkation ports for Bahamas cruises are in Miami and Fort Lauderdale, Florida. From there, it's a simple overnight sailing between either Florida port and Nassau, which is why it's usually the first or last stop on a multi-port cruise.
If beginning your cruise port of call itinerary in Nassau, you'll have time to settle into your cruise and sumptuous stateroom or suite the night before, and even enjoy a relaxing massage, gourmet dinner in a specialty restaurant, or fun show before arriving in Nassau in the morning.
If it's your last stop of your cruise, Nassau is an excellent way to end your vacation as there are so many fun things to do in port that will have you ending your Caribbean journey on a high note.  
Many cruise lines offer shorter 3- to 5-night Bahamas itineraries, but you also may see Nassau pop up as a port of call on longer Caribbean itineraries. Due to its location close to Florida, Nassau may be part of Western, Eastern, or Southern Caribbean itineraries.
Things to Do in Nassau During Your Day in Port
Once you're in port in Nassau, you have many options for how to spend your day. Here are some popular activities.
Water Park Fun
Atlantis is a landmark resort in Nassau. It has two coral-colored towers that jut up into the Caribbean sky and it is famous for its water park. Luckily, this water park isn't just for resort guests. Cruisers can take a shore excursion there and get a day pass to the water park.
Have fun splashing around in the lazy river or wave pool, or walk around the aquarium and see the different marine animals on the premises. The waterslide that takes you through that aquarium – home to sharks – is also a can't-miss experience.
Snorkeling and Scuba Adventures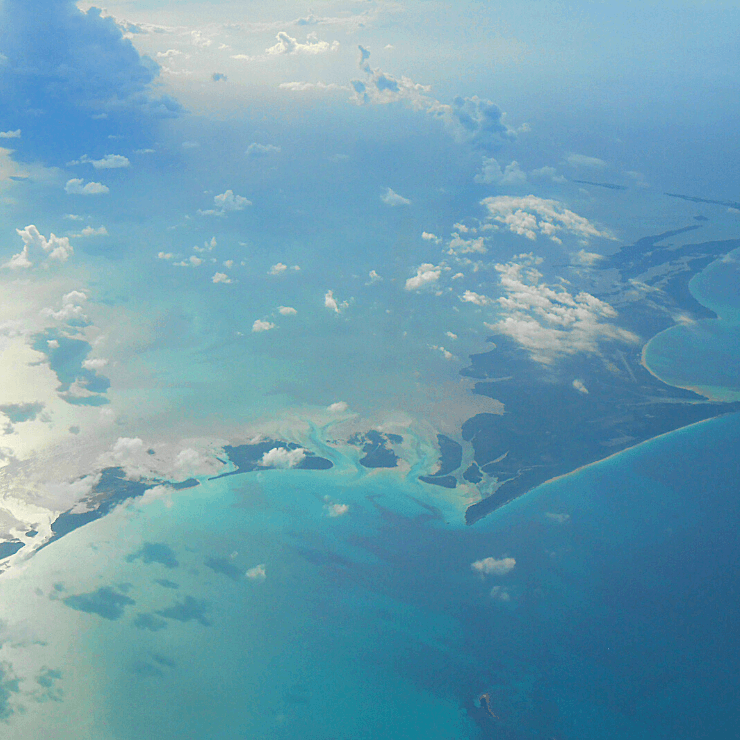 The Bahamas are home to reefs brimming with sea life. A scuba dive excursion is a preferred way to experience that underwater world if you're scuba certified. If you're not, don't worry – there are still plenty of ways to see what's under the surface of the Caribbean Sea while in Nassau.
If you're curious about scuba diving and want to find out if it's worth it for you to get certified later on, you can even do a Discover Scuba Diving excursion while in Nassau, which teaches you the basics of scuba diving, like how to use a regulator, and then your experienced dive instructor will lead you on a shallow dive to practice using the equipment and see some sea life.
Reef snorkel tours are another great way to explore the underwater world of Nassau.
You will sail out to a local reef on a boat and enjoy the peaceful rocking of the sea while you gaze at tropical views. Once you're at the reef you will don some flippers and a sea mask and hop in the refreshing, clear water for some snorkeling fun.
You can also try your hand at Snuba in Nassau, a cool underwater adventure that combines snorkeling and scuba diving.
Nassau Beach Time
Nassau has a number of gorgeous beaches and a popular one is Pearl Island. Take a Nassau Harbour cruise to Pearl Island, with a tour guide who will provide narration of what you're seeing as you make your way there. Then relax on the sand, frolic in the sea, and rent kayaks or stand up paddle boards. When you're ready for lunch, take a break from the beach fun to feast on your included lunch of Bahamian cuisine before returning to the surf and the sand.
Shopping in Nassau
Nassau's downtown area is nice simply to walk around and browse through the many shops that line its streets. While ambling through town, you can admire Nassau's quaint architecture with candy-colored buildings that are pleasing to the eye.
Inside the cute architecture, you'll find an array of shopping from souvenir trinkets to boutiques to fine jewelry. Nassau is known for its straw markets as well.
From the downtown of Nassau, you'll be a quick walk back to your cruise ship when your day in port is coming to an end. Relax in your stateroom and get ready for another fun night on board your ship after a great day exploring beautiful Nassau.