Best Things to Do in Seoul, South Korea When Short on Time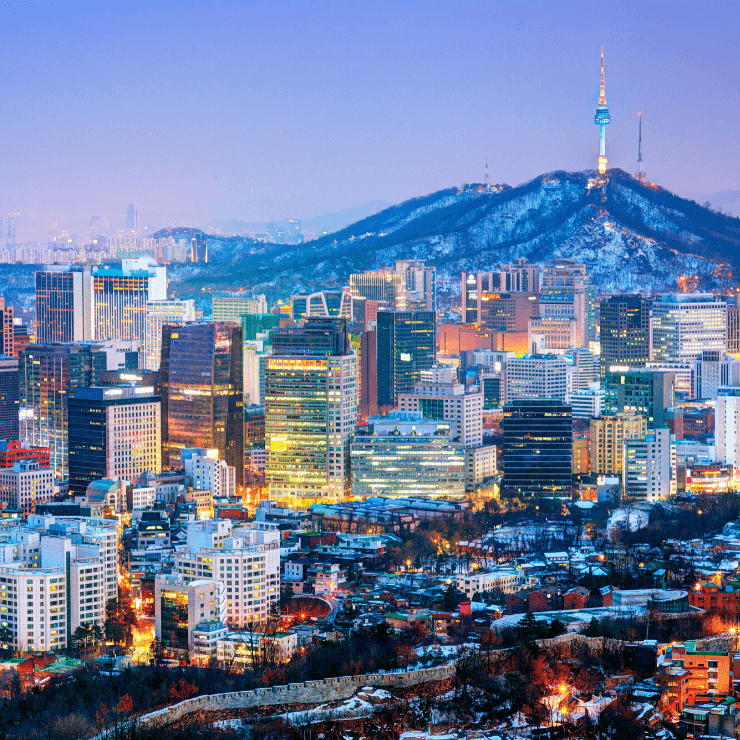 Looking to spend a day in Seoul, South Korea, and wondering what to do in the city in those 24 hours? You're in the right place!
It's easy to think a day isn't enough to discover the best in Seoul. However, you can see a lot of the city if you plan well — and we are here to help you do just that.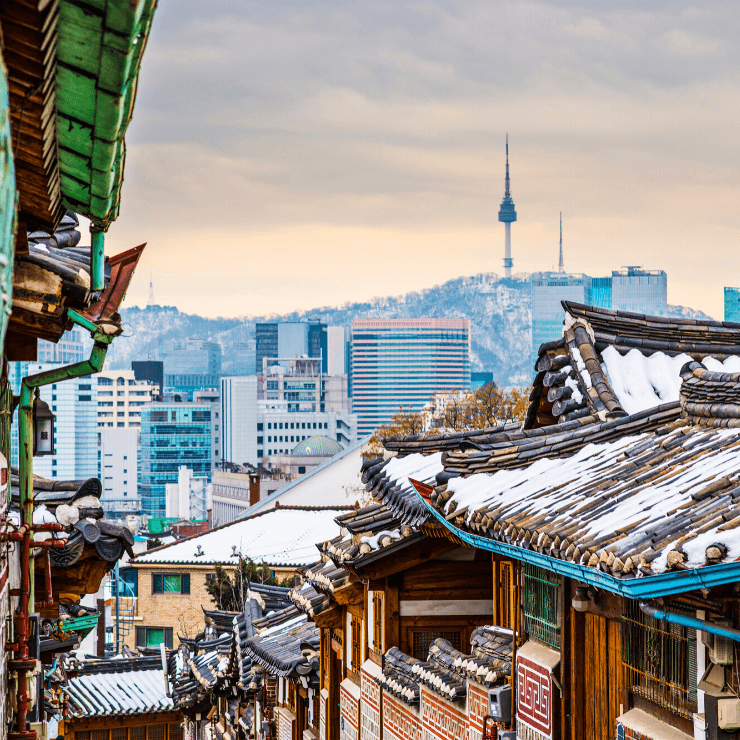 Your search for a Seoul one day itinerary brought you here and you are in the right place since we are ready to take your stress of planning away. Here is a one day in Seoul itinerary to help ensure your best time in Seoul. The itinerary has covered almost all aspects of things to do in Seoul.
One Day in Seoul Itinerary
Now, here are our recommendations for your one day in Seoul.
Morning: Where to Begin Your One Day in Seoul
Gyeongbokgung Palace
Even if you are not a history or architecture lover, a visit to the stunning Gyeongbokgung Palace is a must in Seoul.
The palace was once the home of Korean kings during the reign of the Joseon Dynasty. For a fact, it was constructed in the year 1395. Currently, it serves as one of the most iconic attractions in Seoul and is known for its stunning architectural design.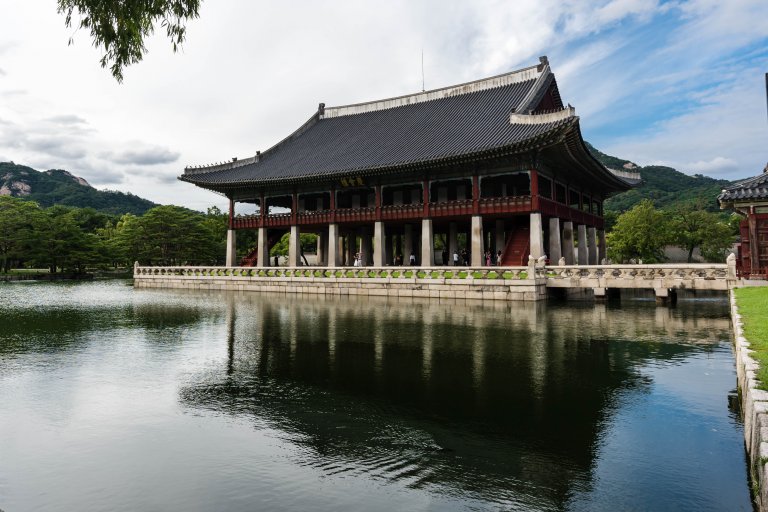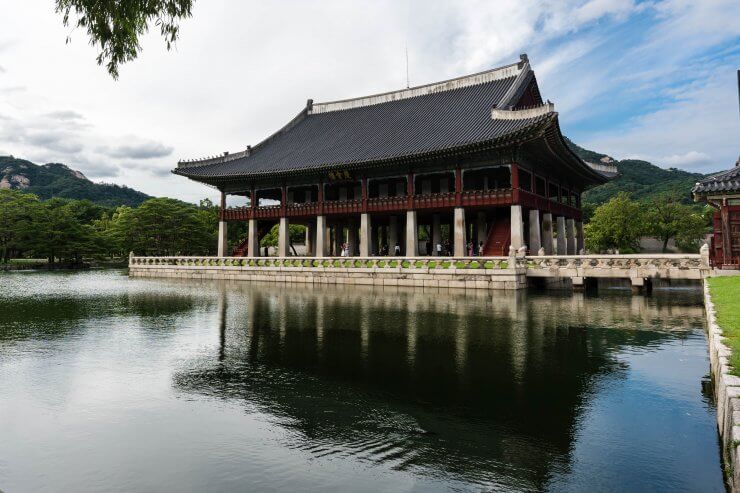 The Palace complex is quite huge so you can expect to spend more than an hour exploring this attraction. At present, Gyeongnbokgung Palace also serves as one of the most popular historical monuments that have survived the Korean War.
Bukchon Hanok Village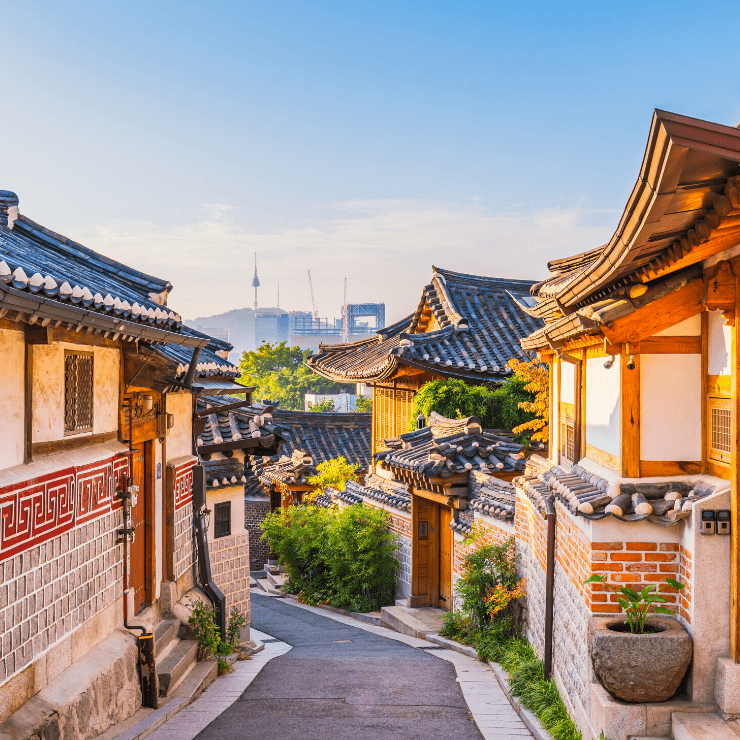 Bukchon Hanok Village is one of my favorite places to visit in Seoul. The village is located just a few minute's walk from the palace.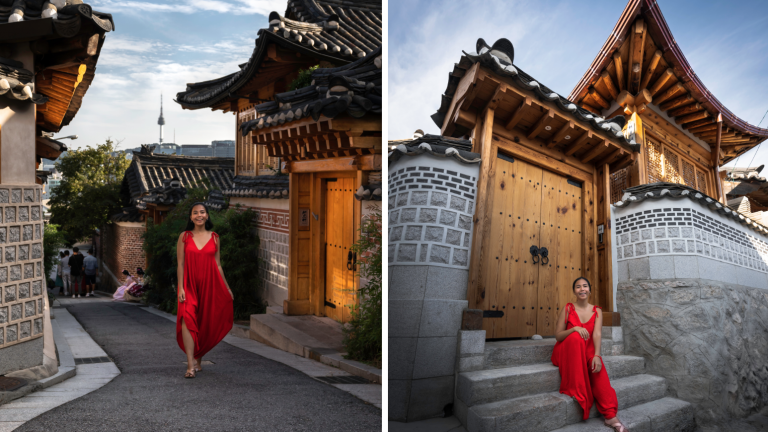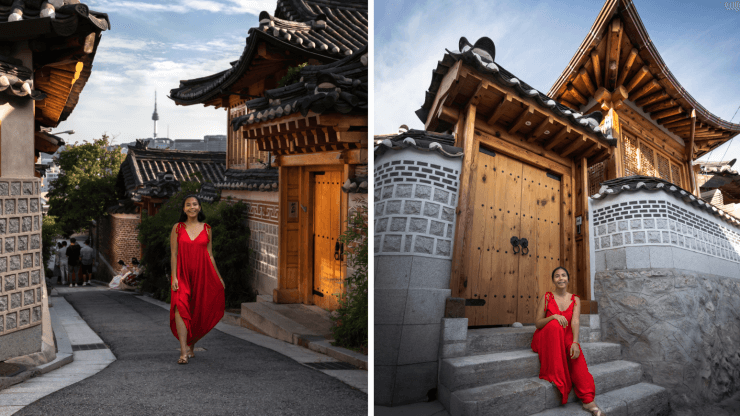 Bukchon Hanok Village is basically a neighborhood in Seoul city which is dotted with gorgeous Hanok (traditional Korean houses) and beautiful alleys. If you want to know what Seoul looked like centuries ago (before even the destruction of War), then this is the place to get a glance into history. The entire tour of Hanok Village would take hardly an hour.
Afternoon Things to Do in Seoul
Myeongdong
Another popular neighborhood to visit while exploring Seoul is Myeongdong. It's also a great place to get some lunch before you begin your afternoon adventures. Myeongdong has everything to entice tourists from fancy restaurants to some great shopping stores. Trust me, you will love spending your time here.
You can dive into the vibrant ambiance of this place and go strolling, shopping, and trying various scrumptious Korean food.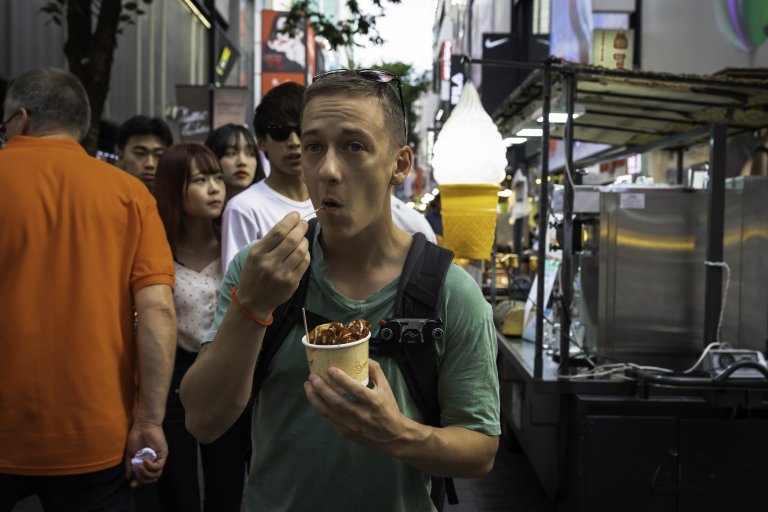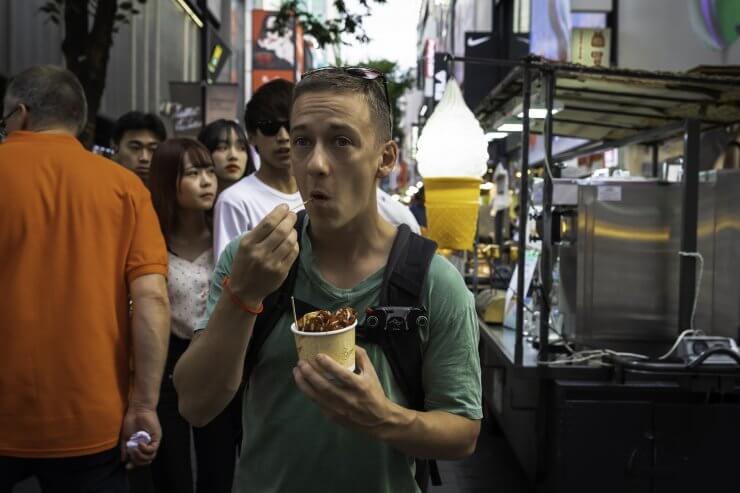 Myeongdong is often touted as a popular shopping district in Seoul. Therefore, you can imagine what you can best do here if you are a shopaholic. From clothes to accessories to shoes, Myeondong sells a range of products. Considering the charm of this place, you can look to spend at least an hour in Myeongdong.
Chonggyecheon Stream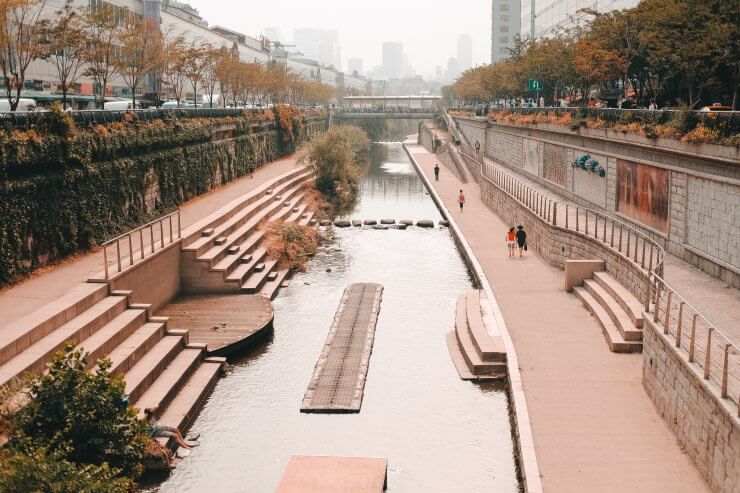 A nature delight that is worth visiting while spending one day in Seoul is Chonggyecheon Stream. It is a beautiful stream located in the downtown of the city. There was once an elevated highway that was constructed after the Korean War. However, later in 2003, the highway was removed to restore the site to its present form. It is engirdled by concrete and high-rises.
Along with that, it also includes waterfalls and rock formations. Here you can spend some time relishing the view of the city. Chonggyecheon Stream has all the charm to make it worth including on your Seoul 1 day itinerary.
Namsam Park
It could be a difficult thing for you to manage to cover both Chonggyecheon Stream and Namsam Park in a single afternoon. However, you can manage both if your time management is good.
Moving on to this attraction, Namsam Park is another natural wonder in Seoul. It is the largest park in Seoul and is home to different species of plants, trees, and animals. The park has beautiful walking trails that give tourists the chance to explore the affluent wildlife of the park.
Plus, this park complex includes a number of other attractions, including Namsan Cable Car, Baekbeom Square, and the much famous Seoul Tower. In order to explore all these attractions, you will have to devote at least an hour to this place.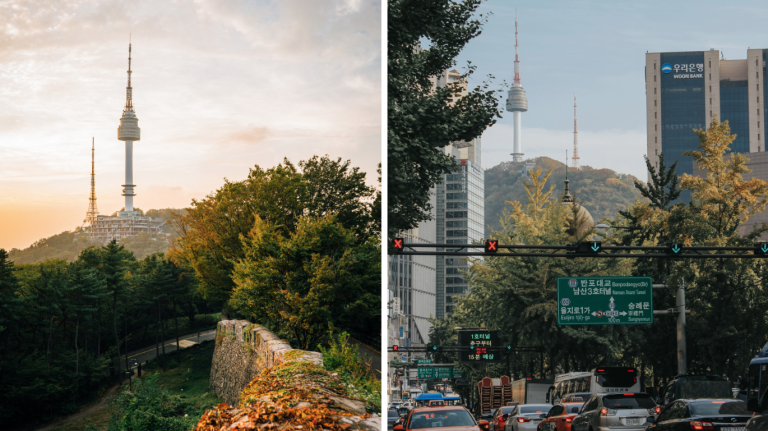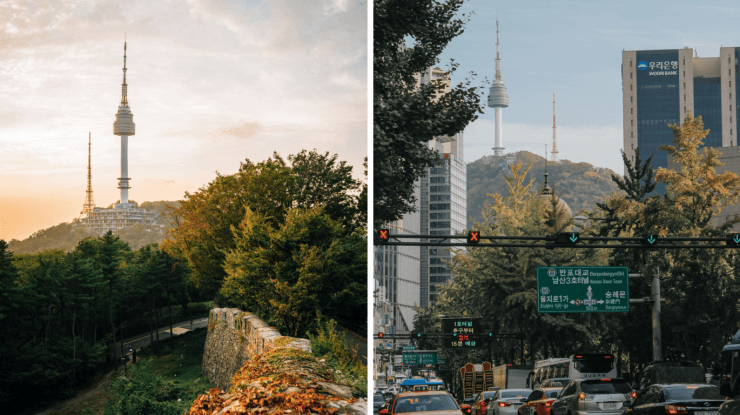 Evening Options for Your Day in Seoul
Since the city of Seoul is also known for its vibrant market and fantastic nightlife, it is best to visit an attraction where you get the chance to explore both. However, giving you a recommendation, I can't choose between Gangnam and Hongdae. Hence, below I have mentioned both. You can choose either of them.
Gangnam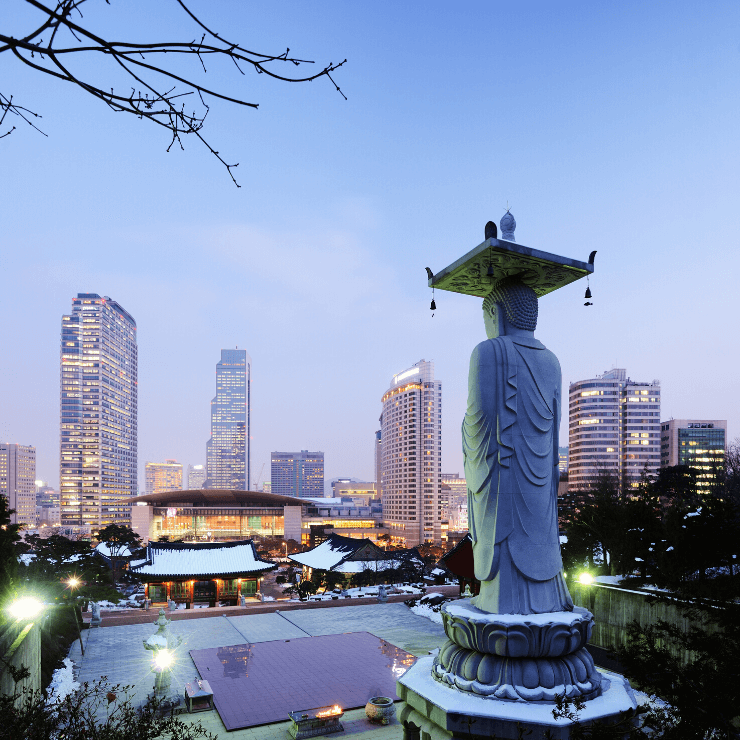 Yes, you read that right; Gangnam is the place which has its mention in the famous international mega-hit 'Gangnam Style' by Psy. Often touted as South Korea's Beverly Hills, Gangnam is one of the most happening places to visit in Seoul.
It has everything to entice a nightcrawler. There are nightclubs, shopping stores, restaurants, street food stalls, and much more. Along with that, there is also plenty to see as the neighborhood is dotted with a number of attractions including Bongeunsa, Samsung D'light, Samneung Park, Seoul Olympic Park, and COEX.
Hongdae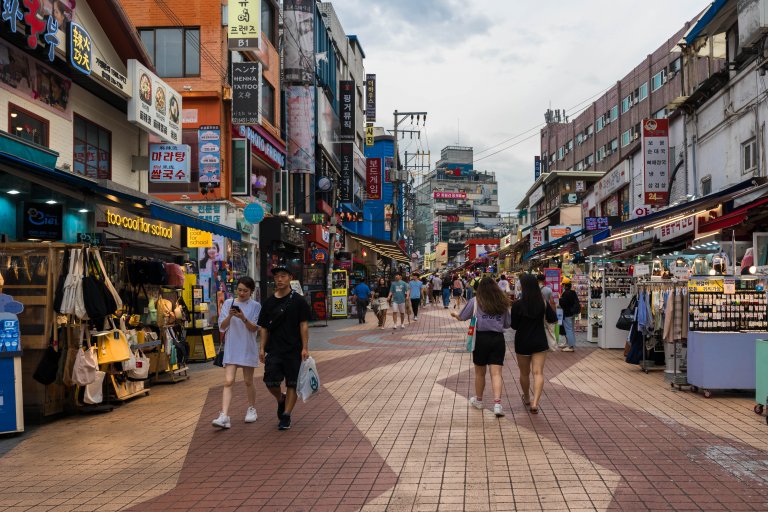 On the other hand, Hongdae is a cool neighborhood that is perfect for those who wish to experience the amazing nightlife of Seoul. The area has everything to give you the best of your time in Seoul. It offers tourists fun activities, shopping opportunities, and yes — good food.
The best way to explore all the facets of Hongdae is by taking a stroll. However, the nightlife is the talk of this place. From cozy bars and nightclubs to restaurants, spa centers, and karaoke rooms, there is much to do in Hongdae. Along with that, a complimentary treat to enjoy in Hongdae is the amazing performances of local Korean artists on the street.
Have an Extra 24 Hours in Seoul?
Tourism in Seoul is not just restricted to these attractions. There is so much more to explore and things to do in Seoul.
Some of the other best attractions in the city are Lotte World, National Museum of Korea, Bukhansan National Park, War Memorial of Korea, and Demilitarized Zone. All of which are great options of things to do if you find yourself with extra time in Seoul. You can also choose not to visit some of the above-mentioned attractions in the recommended one day in Seoul itinerary (if you don't feel like it's in your interest) and choose some of these mentioned attractions instead.
I hope this itinerary helps you plan an indelible self-guided tour in Seoul. Enjoy your time in this exciting city!
About the Author: Jimmy and Tah are American and Thai Millennials who left careers in military and finance to become travel inspirers & storytellers. They have been non-stop traveling since September 2017 and are sharing their journey along the way of the life they have always dreamt of – traveling and being able to work wherever they love (as long as there are Wi-Fi and coffee).