The Best Things to Do in St. Thomas When Short on Time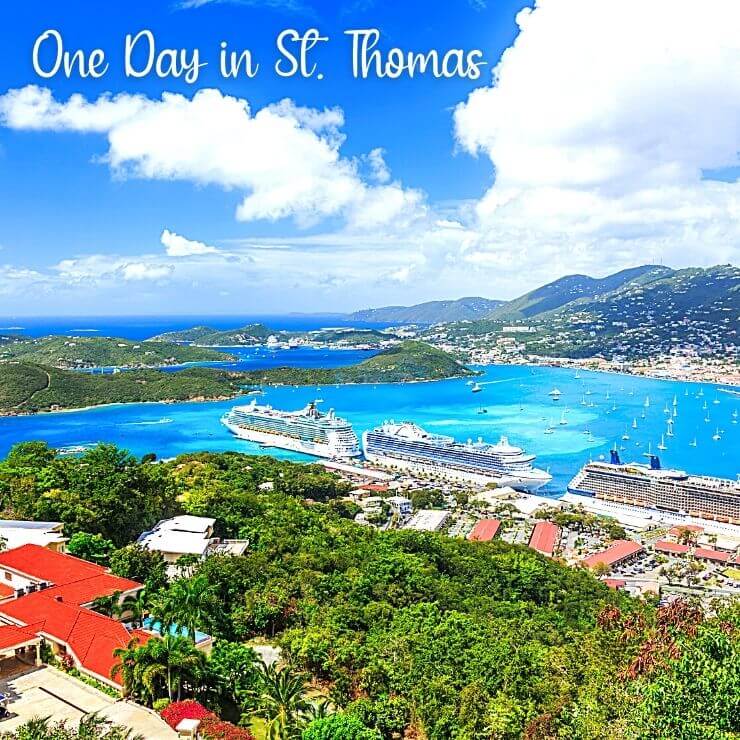 If you plan on visiting St. Thomas for your next vacation, you'll want to take advantage of all the opportunities it has to offer. Read on to learn about the best places to visit in St. Thomas and the top activities you should check out if you want to make the most of your day in St. Thomas.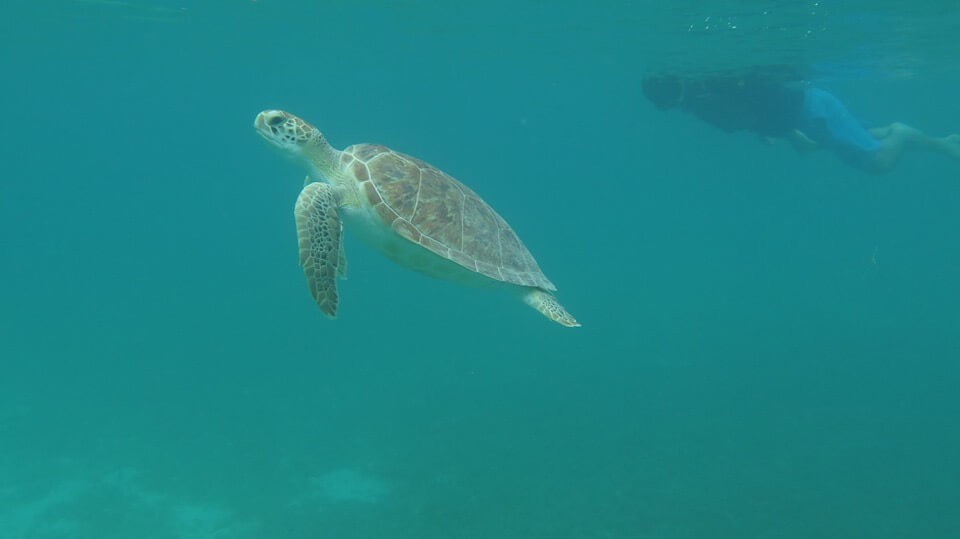 St. Thomas is an island in the Caribbean that makes up one of the U.S Virgin Islands and is one of the most popular tourist destinations in the region. St. Thomas has tons of things to do, including hiking, snorkeling and scuba diving, kayaking, and so much more. The island is also home to a plethora of restaurants and shops.
Where Is St. Thomas?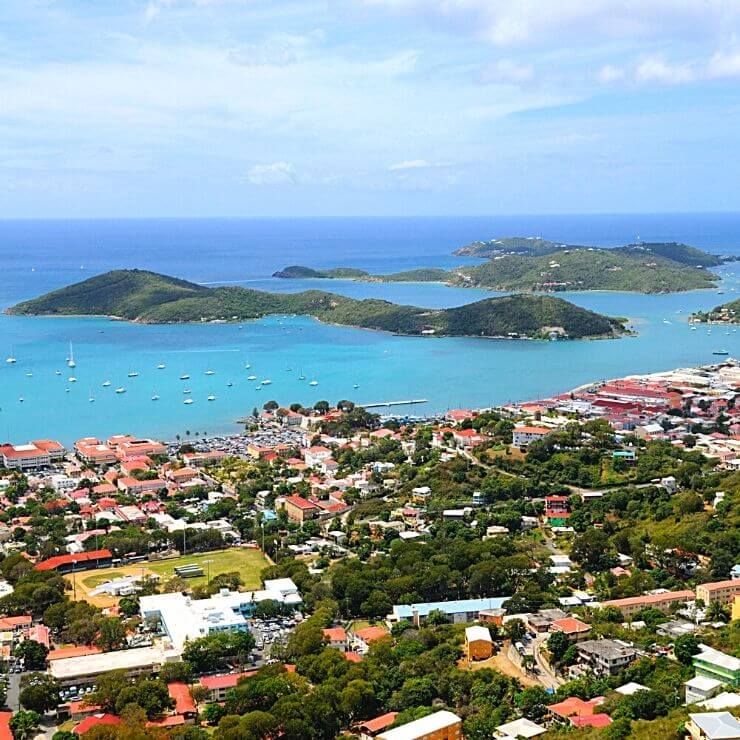 St. Thomas is one of the three U.S. Virgin Islands, located just east of Puerto Rico. St. Thomas is the second-largest island in the U.S. Virgin Islands, after the island of St. Croix, and is also home to the capital of the U.S. Virgin Islands, Charlotte Amalie.
St. Thomas is an island with an incredibly rich culture and history. The U.S. acquired the island in 1917 with the intent of using it to maintain control over the Caribbean during World War I. It was paid for with $25 million worth of gold, which is the equivalent of $505 million in today's dollars.
These days, St. Thomas is one of the Caribbean's top tourist draws, thanks to its beautiful scenery, excellent shopping stores, and historical landmarks.
Things to Know Before Your Day in St. Thomas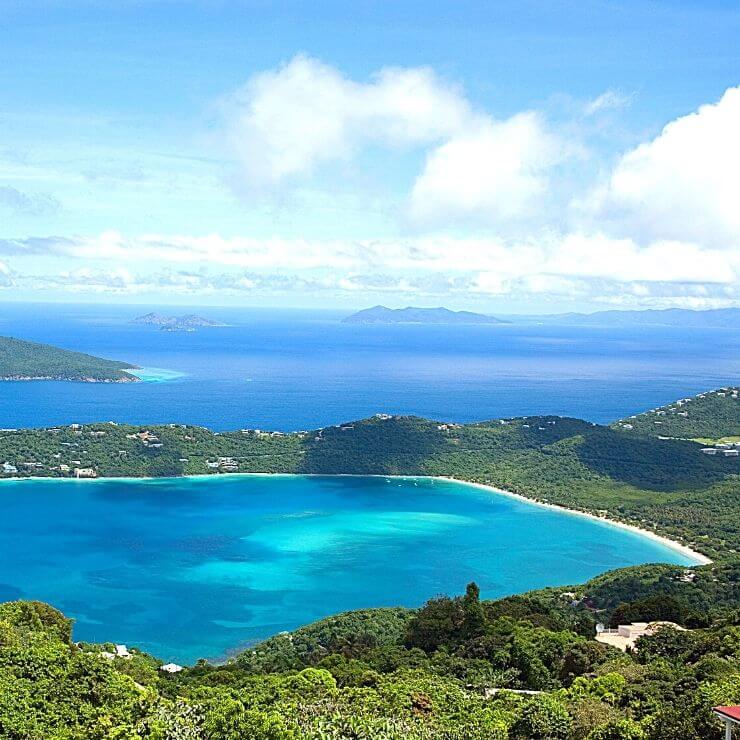 St. Thomas is an overall friendly and inviting place, but there are a few things you should keep in mind if you want your visit to go as smoothly as possible:
Despite the fact that St. Thomas is part of the U.S, residents of the island drive on the left side of the road. The cars sold in St. Thomas are imported from the U.S., so their steering wheels are also on the left, which can make things quite confusing. Rental cars on the island usually have a sticker in the corner of the windshield reminding you to keep to the left.
It's always a good idea to have cash on hand when exploring the island. Many of the shops and restaurants don't always accept credit/debit cards, so if you don't want to be caught unprepared, make sure you have some actual physical money on you. Similarly, taxis only accept cash and not credit cards.
It's typical on the island to greet others you meet with a good morning or good afternoon. It's considered a sign of respect on the island to greet everyone you meet.
Certain cell providers have pretty horrible service on St. Thomas. If you plan on using your cell phone while on the island, consider getting a prepaid SIM card from either T-Mobile or AT&T, as they're often the best options for coverage.
If you're a U.S citizen, you don't need a passport to visit St. Thomas, but you will need one if you feel like taking a day trip to one of the British Virgin Islands nearby. 
How to Get Around St. Thomas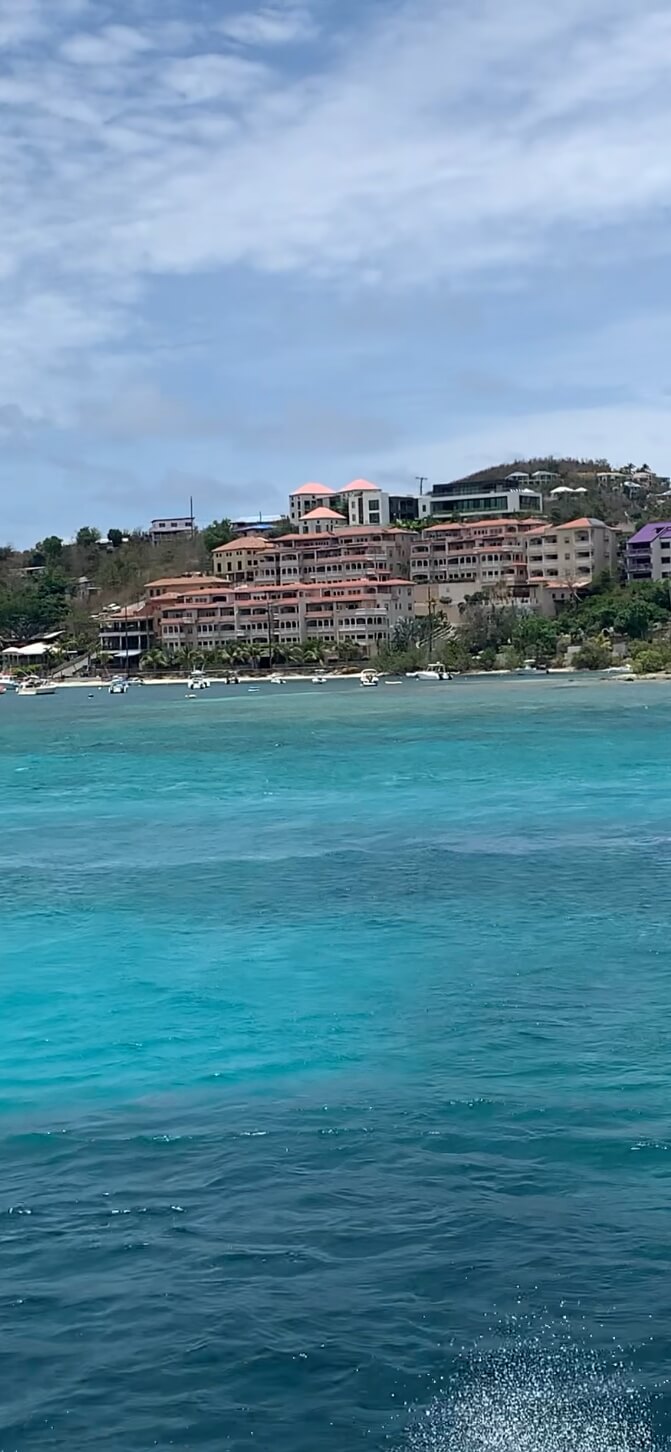 There are plenty of ways to get around while visiting St. Thomas. There are several car rental companies that operate on the island, and if you want to explore St. Thomas at your own pace, renting a car is one of the best ways to do so. As previously mentioned, they drive on the left in St. Thomas, so keep this in mind if you plan on driving yourself around.
There are also plenty of taxis available for hire on the island. It's recommended you use official cabs, which you can call at any time with a phone number. You can have a taxi sent to you no matter where you are on the island. However, you are charged per person, so even if you're with a group going to the same destination, each person must pay the same amount.
You can also get around on one of the island's safari buses, called VITRAN. These buses tend to travel through the most popular areas and are often used by the locals to get around. It's pretty cheap, usually only costing $1 a fare. 
Uber and Lyft aren't allowed to operate on the island so don't plan on using those services to get around St. Thomas.
Things to Do in St. Thomas in One Day
If you've only got one day to spend on St. Thomas, you'll want to spend it in the best way possible. Here are the best things to do in St. Thomas with limited time.
Go to Magens Bay, St. Thomas' Most Famous Beach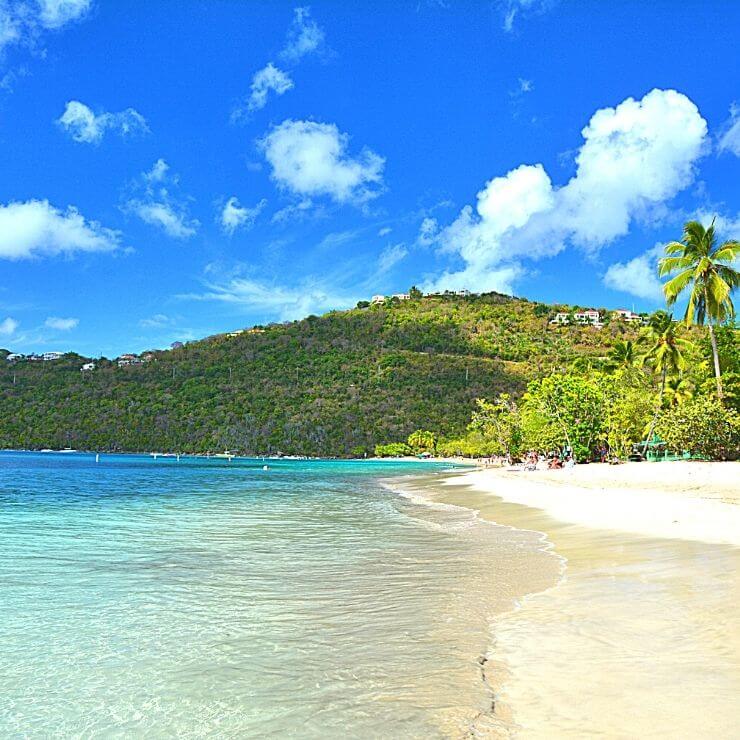 Magens Bay is one of the top tourist destinations on the island, and for a good reason: it's considered one of the best beaches in the entire world.
With its beautiful white sand and excellent swimming opportunities, Magens Bay is a great place to spend a few hours and soak up some Caribbean sun.
While you do have to pay to access this beach, rates are pretty cheap. Children 12 and under can get in for free, and the fee for older children and adults is only $5/person.
You can rent beach chairs, paddle boats, and snorkeling equipment while at Magens Bay. There's also a snack bar located just off of the beach if you want to grab a quick bite to eat after going for a swim.
Take A Food Tour of St. Thomas
There are many excellent places on the island to sit down and have a delicious lunch, but if you want to take your eating experience to the next level, you should check out the Flavors of St. Thomas Food Tour.
This 3-hour tour will take you through the streets of Charlotte Amalie, where you'll be able to sample the food from a variety of classic St. Thomas eateries and learn about the history of the island along the way.
The tour also highlights the rum that the Caribbean is known for. You'll even get the chance to make a tasty rum cocktail of your very own with help from the tour guides if you need it. A food tour is a perfect way to try many different food choices in a short time frame.
No time for a tour? Checkout Gladys Cafe or Charlo's Cuisine for lunch. Gladys Cafe offers diners a mix of both authentic West Indian cuisine like kallaloo, curry goat, and stewed oxtail, as well as more conventional fare like sandwiches and burgers. Charlo's Cuisine offers casual food like jerk chicken and curry goat and pretty much is universally liked by anyone who visits. It has excellent food and service.
Shop & Explore Charlotte Amalie
Charlotte Amalie, the capital of the U.S. Virgin Islands, is regarded as one of the top shopping spots in the whole Caribbean. Whether you're looking for art, jewelry, clothing, or pretty much any other Caribbean item you can think of, this shopping district has you covered.
Many of the stores in Charlotte Amalie are located in historic buildings so you can go shopping and sightseeing at the same time. There's also an area in a town called the Vendor's Plaza where vendors set up booths each day and sell a wide variety of goods.
If you want to bring back some souvenirs, there are plenty of gift shops all around.
Visit St. Croix or St. John
Even if you're visiting St. Thomas for just a day, it's possible to check out one of the other two islands.
You can easily take a ferry to both from St. Thomas. A ferry ride only costs $12 for a round trip and takes anywhere between 20-30 minutes. The ferries routinely occur almost every hour and function until 10 pm.
St. John is well known for its hiking trails, wildlife, and abundance of beautiful beaches, while St. Croix has a rich history and is full of historical landmarks. 
Enjoy a Delicious Dinner to End Your Day in St. Thomas
After having a long day of exploring the island and partaking in all the fun activities on St. Thomas, treat yourself to a delicious dinner. Two great options are the Green House or Island Time Pub, depending on where you are on the island.
The Green House is an affordable option in Charlotte Amalie. It offers a beautiful view of the ocean. It's an open-air restaurant with many great seafood options and steaks.
The Island Time Pub is a pub in Red Hook that routinely has live music and offers some of the best pizza on the island. You also get a beautiful view of the nearby marina.
Where To Stay in St. Thomas?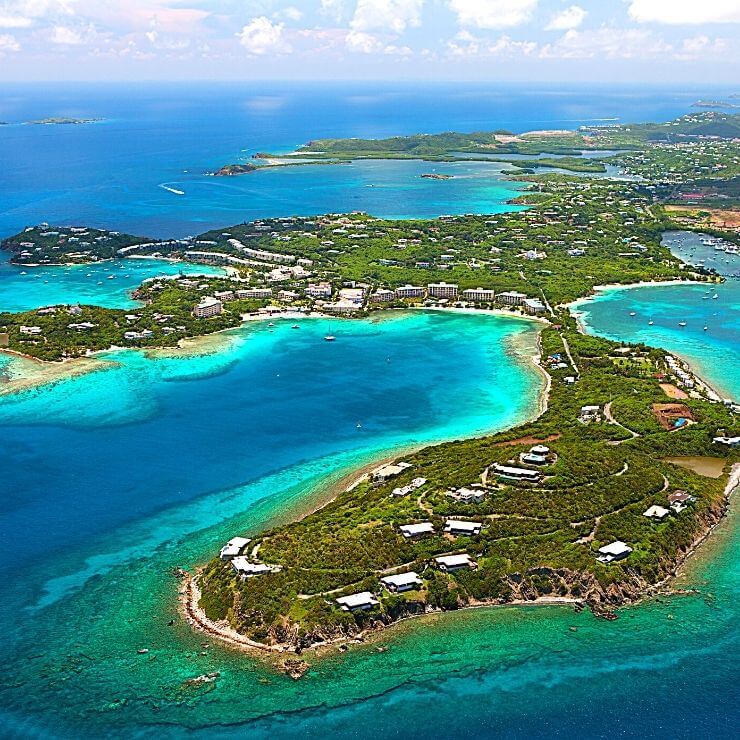 There are plenty of hotels, resorts, and vacation rentals located throughout the island you can stay at if your day in St. Thomas extends into a night or two.
If you want to stay in the middle right near Charlotte Amalie, Bunker Hill Hotel is an excellent option for budget travelers. Plus, breakfast comes included, which saves you those extra costs.
Another popular area in St. Thomas is Red Hook, known for its various restaurants and nightlife. If you don't mind splurging a bit, Sapphire Beach Condominium Resort is a top-notch housing option located one mile from Red Hook.
No matter how you choose to spend your getaway in St. Thomas, you're bound to have a fun and memorable day.
About the Author: Martin Soto is a travel blogger who runs TravelExplorator.com — where he documents his travels and covers travel tips based on his experience. He enjoys spending as much time in the water as he does outdoors.