One Day in New Zealand, I Ate Here…
The Little Cray Pot Restaurant Makes a Big Impact
You have to go out of your way to get to the Cray Pot restaurant near Haast, New Zealand. It's about 30 minutes off the main highway to Haast and once you reach there, you're basically at a dead end and will just have to turn around once you eat.
Seriously, this is the town…er, or lack of town.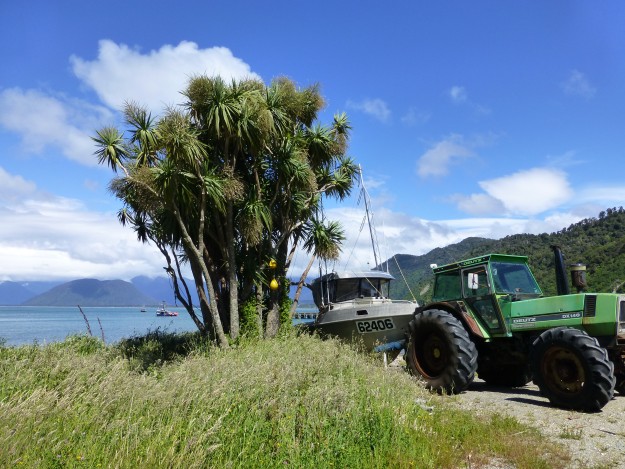 Then, there's the restaurant.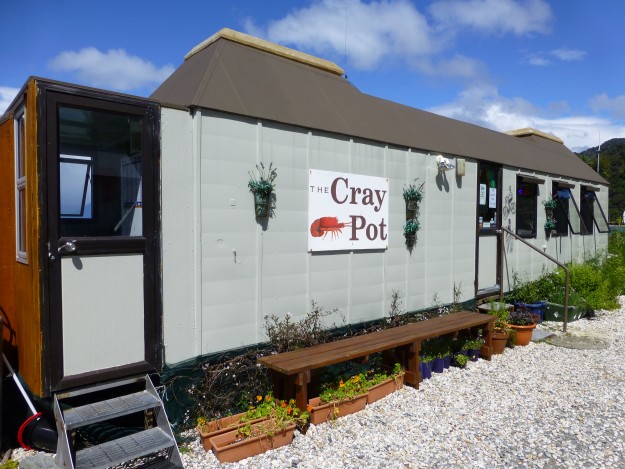 The Cray Pot is delightfully small. It's in an old trailer that has been converted into a narrow restaurant with the open kitchen on one end.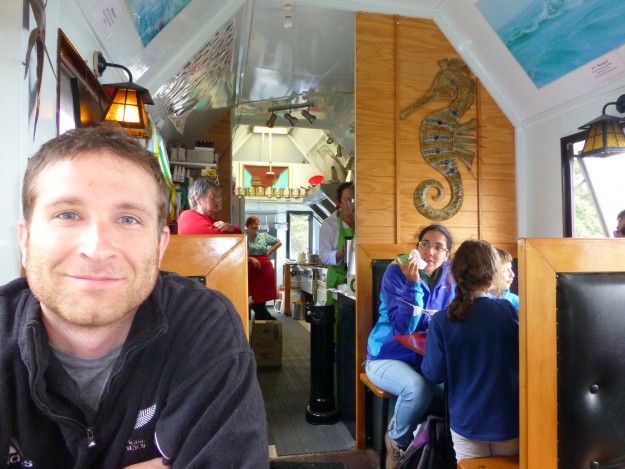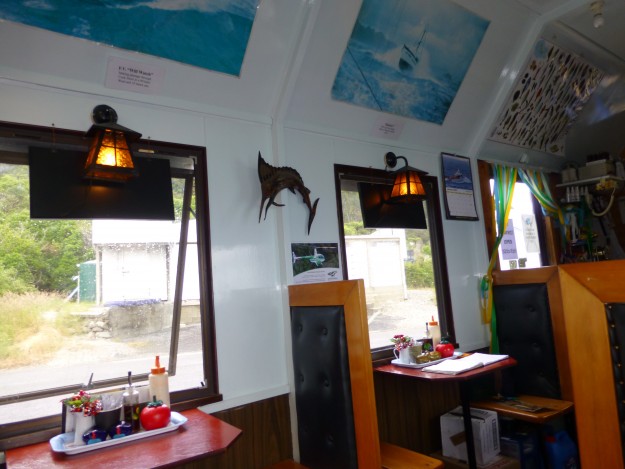 The menu only consists of a few seafood items which are all fresh and locally caught. To my disappointment, crayfish was not on the menu, so Tom and I opted for the fish and chips, which we had heard through the grapevine was very good.
While waiting for our meal to arrive (which took only about ten minutes) I surveyed the wall, which covered in pictures of old fishing boats battling monstrous waves in the sea.
It was a vast difference from the current day, which was sunny and calm with nary a ripple in sight on the ocean. Then the phone of the Cray Pot rang and reminded me it's not always like this.
"Ah, yes, we just reopened today," the owner said in her thick kiwi accent. "The road was closed all week. No one could get through."
She paused.
"I'm doing alright on products, but some more milk would be great." Another pause. "Yes, just drop it off by my door."
I marveled at a restaurant that was so out of the way, it was dependent on one lone road – and at the whim of nature – to get both people and ingredients into its doors.
Luckily for Tom and me, the rain had subsided just in time for our day driving by the Cray Pot and we were about to enjoy the fruits of its reputation.
The fish and chips were delivered in wire baskets. The fish tasted fresh and was the perfect blend of flakiness and crispness. The flavor was a bit mild, but dressed up with tartar sauce and vinegar made it delectable. Putting some salt on my fries with one half of the adorable kiwi salt and pepper shakers was also a nice touch.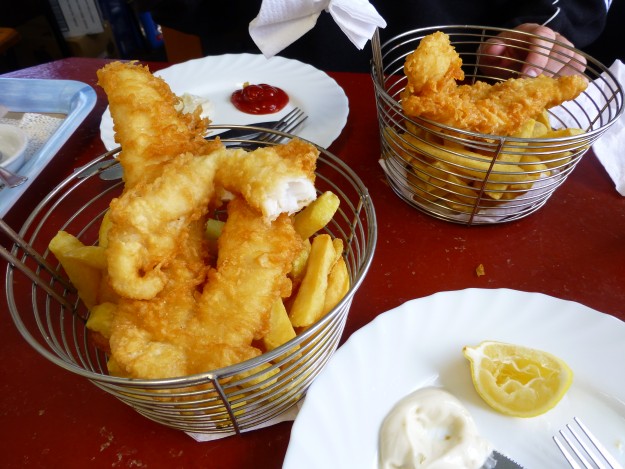 Was it the best fish and chips I've ever had? No…but it was one of the best. And was definitely the best setting I've ever had fish and chips in.
A local fishing boat out to sea.

It's wise to call the Cray Pot before you go to make sure it's open, due to things like weather and other reasons a remote restaurant may be randomly closed. Their number is: 03-750-0035. There is also a walking trail nearby that takes you down to a rocky part of the area, where penguins sometimes hang out.