The Pros and Cons of a Babymoon in Maui Plus Planning Tips
Tom and I planned a vacation to Maui last year knowing there was a good chance I'd be pregnant when we left for it. When that pregnancy test told me I was indeed carrying our little Lulu, that vacation turned into a babymoon. A babymoon is one last trip to celebrate your relationship before coupledom turns into baby time. Maui turned out to be an excellent place to have a babymoon.
The Pros of a Maui Babymoon
1.  Perfect temperature water. Growing a baby makes you hot and the ocean temperature in Maui is the perfect temperature to cool off in, but not get too cold.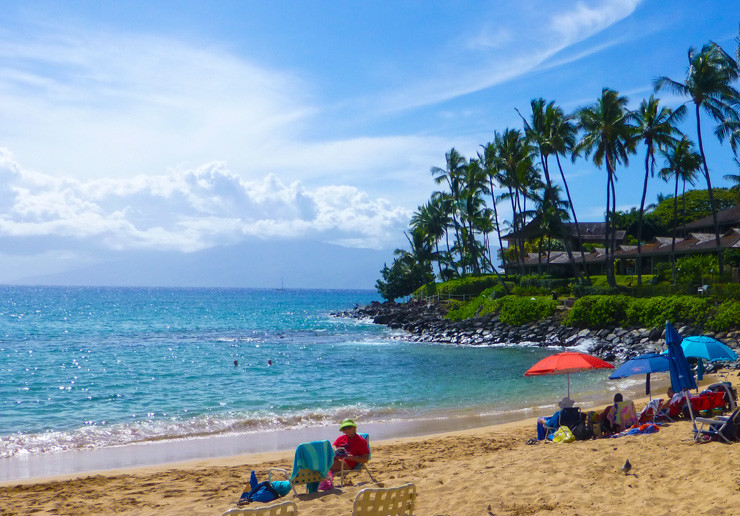 2.  Smoothies galore. You might not be able to drink alcohol while in Maui, but who cares when you can substitute it with an all-fruit smoothie made with coconut milk and sugarcane. Nutritious and tasty. Plus, sipping on a smoothie while your husband downs his third Mai Tai will help alleviate the jealous glares you're likely to give him. The Hawaiian Ice sold around the island is also an excellent substitute when missing alcoholic drinks.
3.  Air conditioning! Unlike some other tropical locales, most accommodations in Maui have air conditioning, making for a much better sleep for your incubating body — when you're not making runs to the bathroom that is.
4.  You can limit your walking but still enjoy the scenery. If you are like I was, there might become a time in your pregnancy when walking becomes really hard. This can be thanks to a variety of symptoms such as sciatica, groin pain, an uncontrollable bladder, etc, so if planning a babymoon you want to keep in mind that even if you feel great now, you may not feel so physically wonderful in a couple months. Maui is home to the Road to Hana where you can experience all the beauty of the island from the comfort of your car, though there are plenty of hiking trails along the way if you are feeling up for some hikes.
5.  Reputable hospitals. You can generally trust that the hospitals will be up to code should you need any medical attention, which is some peace of mind when you're a pregnant lady away from your doctor.
6. Spa time. If it is pampering you want, there are plenty of spas on the island — just make sure you request a masseuse who is trained in working on pregnant women if getting a massage.
7.  Lots of opportunities for romance. A babymoon should be about you and your honey. After all, the whole point of a babymoon is to have some quality alone time together before life becomes all about the baby. From dancing at luaus to 5-star restaurants to beach strolls hand in hand along the sand, you can find plenty of ways to up the romance factor while in Maui.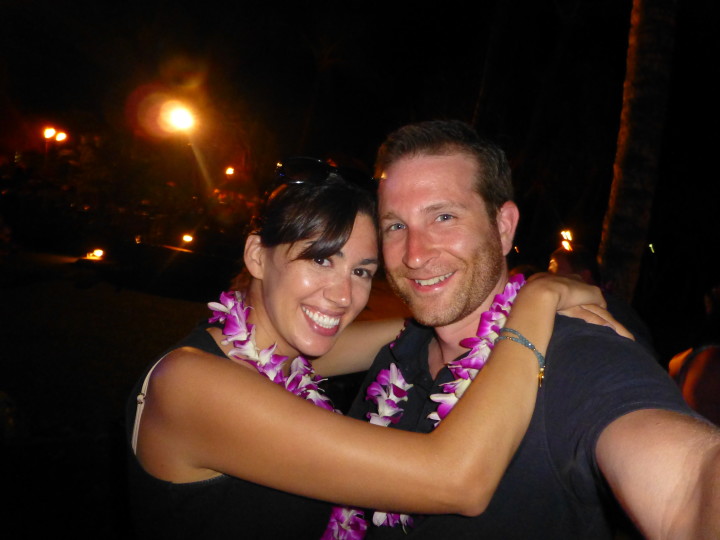 8.  Sea turtles! Ok, this might just be reason enough for Tom and me to have a Maui babymoon, but we love sea turtles and snorkeling is an activity you can actually do while pregnant. If swimming with sea turtles sounds awesome to you as well, you're in luck — there are plenty of opportunities to see sea turtles in Maui during a babymoon as there are a ton living in the water off the shores of the island.
9. Inspiration for people to get you Hawaii-inspired gifts for your baby shower! Tie in your Hawaii babymoon with your baby shower for extra "aloha" fun.
The Cons of a Maui Babymoon
There really aren't that many downsides of a babymoon in Maui, but I came up with a couple:
1.  Fish, fish everywhere. Did you know Maui has incredible ahi tuna? And as you probably already have learned if you're pregnant, ahi tuna is one of the biggest no-nos on the exhausting list of "things not to eat while pregnant" thanks to the high levels of mercury in the fish. Plus this isn't the only high mercury fish you're likely to be salivating over, but can't eat in Maui. I missed out on what my hubby called the best fish taco of his life (and we live in the fish taco capital of San Diego) because the fish it was made with was a high mercury one (discovered after a quick Google search — we eventually just left the "safe fish during pregnancy" web page up for the duration of the trip as we were consulting it so much).
2.  Off-limit activities. There are certain activities you can't do that look really fun in Maui, such as horseback riding on the beach and scuba diving, but hey — that gives you a reason to go back to the island.
Tips for Planning Your Maui Babymoon
1.  Consider bouncing around the island. This could be your last vacation so make it every type of vacation — stay in a beachside 5-star resort, spend a night in the sleepy little town of Hana, and rent a vrbo for a few nights and try your hand at living like the locals. Plus, switching up accommodations means you'll experience more parts of the island. However, if you're far along in your pregnancy and packing and unpacking multiple times doesn't sound fun, then opt for some pampering and go for broke by staying at one of Maui's blissful resorts. If you really want to splurge, it's hard to go wrong with the Four Seasons Resort Maui at Wailea.
2.  Time your babymoon right for your interest. If you know you'll want to do a lot of hiking, try to time your trip for your second trimester before your belly starts to look like a basketball and you're waddling everywhere. One top hike you can't miss is the Pipiwai Trail along the Road to Hana — even if you get tired and can't make it to the waterfall at the end of the trail, at least keep going until the bamboo forest, which makes you feel like you've suddenly landed in a remote jungle.
3.  Don't wait too long. If you do your babymoon in your third trimester, double check with your doctor what he or she recommends, but generally you're going to want to keep it before 35 weeks since most airlines won't let you travel after that point.
4.  Don't feel like you have to do it all. For example, everyone may tell you that you can't miss seeing the sunrise on Mount Haleakala, but if sleeping in (pregnancy makes you tired) sounds more appealing, do it. Mount Haleakala is also beautiful in the afternoon.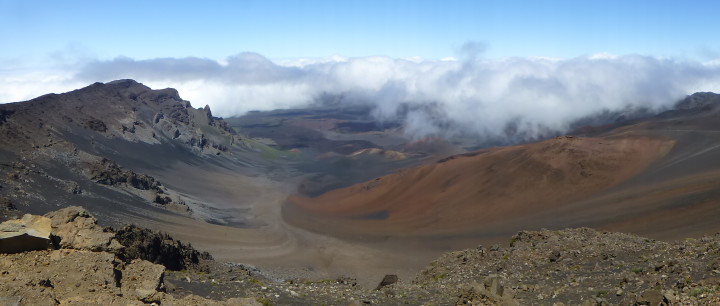 Actually, come to think of it, maybe just skip the babymoon and stay in bed for a week. Just kidding…but definitely make time for sleep on your Maui babymoon!