One Day, I Went to this Restaurant in Mexico: Alux Cave Restaurant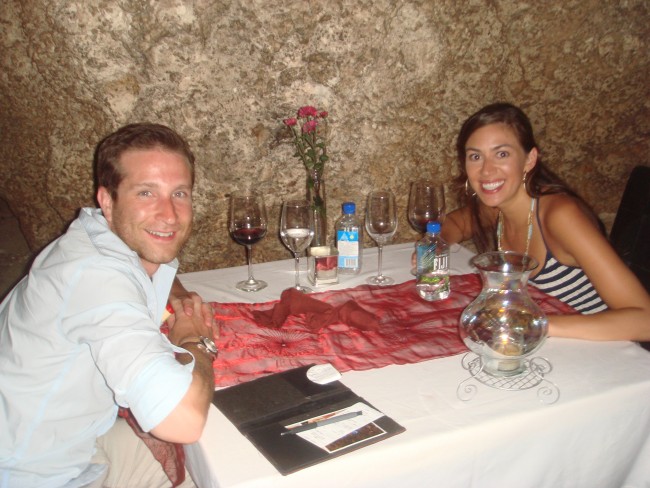 I heard of Alux Cave Restaurant while sitting in the bar at our resort on the Mexican Riviera. I was sipping on my cucumber Bellini when I overheard our bartender telling the couple sitting at the bar next to Tom and me what restaurant they had to visit when they went to Playa del Carmen later that week. Tom and I were heading to Playa del Carmen for the evening in a couple days so I inserted myself into the conversation. A recommendation from a local? Perfect.
The restaurant, which the bartender wrote down on a paper coaster, was called Alux. This was no normal restaurant, the bartender told us as he mixed together a drink. Alux Restaurant was located in a real underground cave.
A cave restaurant in Playa del Carmen? How could we not check it out?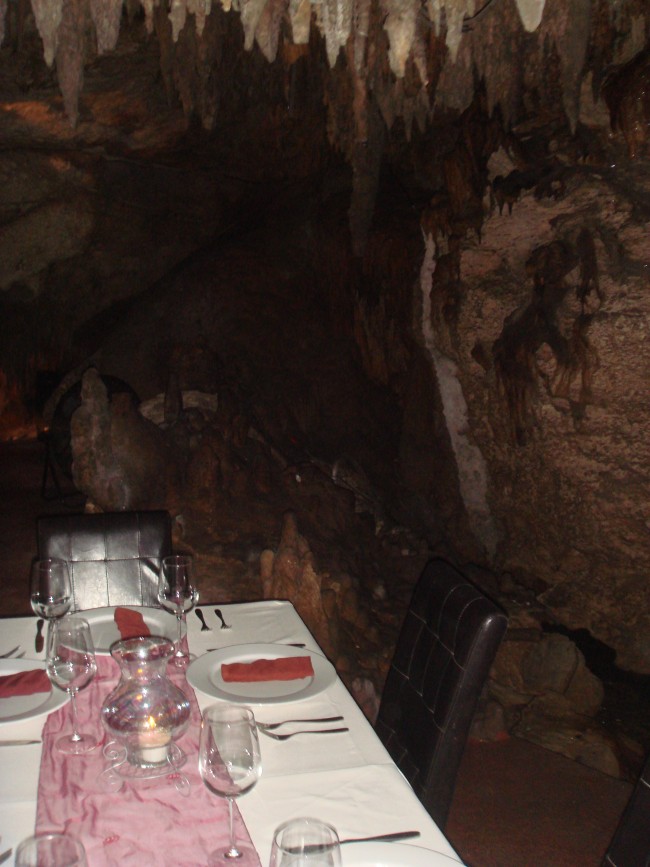 Upon arriving in Playa del Carmen a couple days later after taking the shuttle service from our resort to the city and exploring the gorgeous Mexico shoreline that Playa del Carmen was on, we popped into a hotel next to the beach to ask where Alux Cave Restaurant was located.
"Ah, Alux. Very good, very good," the concierge said as he pointed it out to us on the map. Tom and I grinned at each other, glad that another local was being a big proponent of Alux Restaurant. He said it was about a 30 minute walk so we decided to hop into a cab.
The cab drove through some industrial looking roads and stopped in front of an unimpressive looking building. It had a pretty sign proclaiming that yes, this was indeed Alux, but it certainly didn't look like a cave. We were several blocks from the beach and in the middle of a busy city. We stared at the entrance in surprise for a few seconds.
"Alux," the driver reiterated.
"Thanks," we said in unison and crawled out of the cab after deciding on a time for the cab to pick us back up.
We walked through the doors of Alux Cave Restaurant into a garden oasis. Green shrubs and colorful flowers filled the patio and framed the host who met us with a large smile. After letting him know we were there for dinner, he gestured us toward an opening in a rock wall to our right, beyond which a staircase descended down into the ground.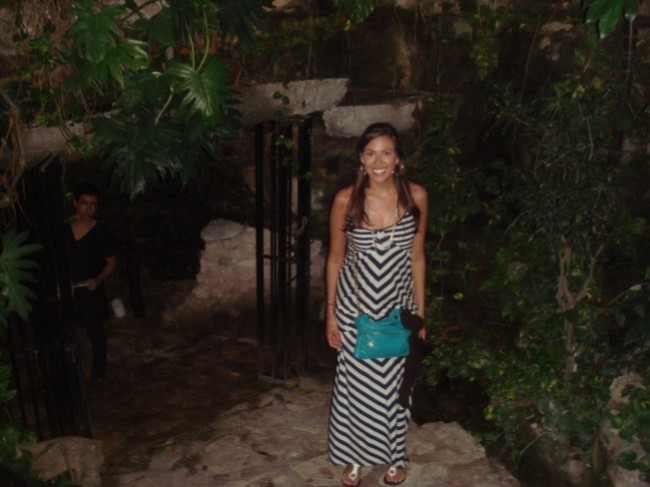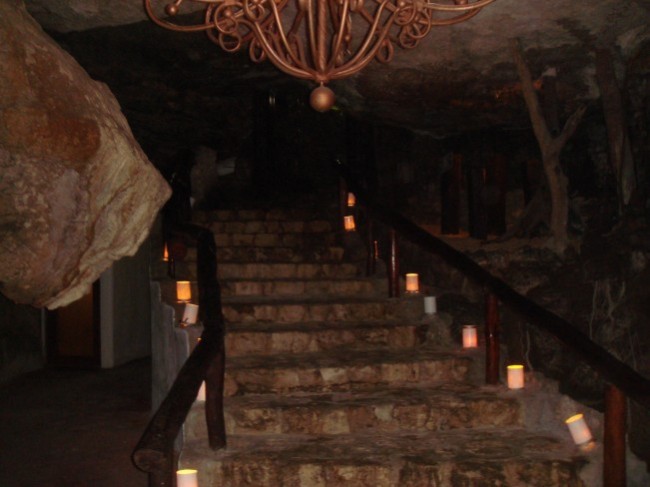 "This is so cool," Tom said in awe as we walked down.
We reached the bottom and…we were in a bona-fide cave. The host led us past a long bar and to our table, which was located next to the wall of the cave.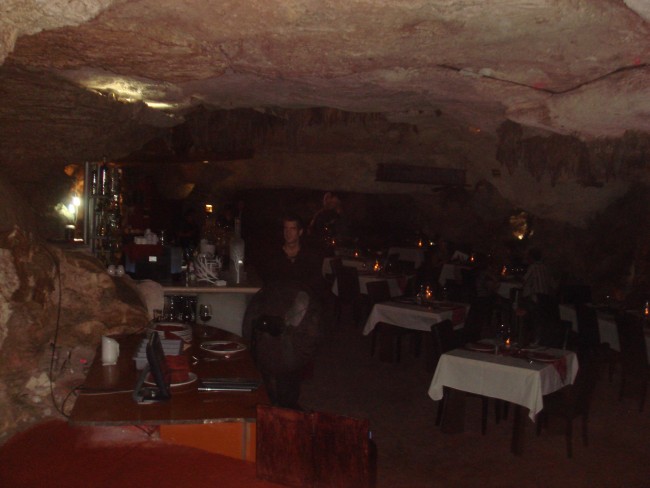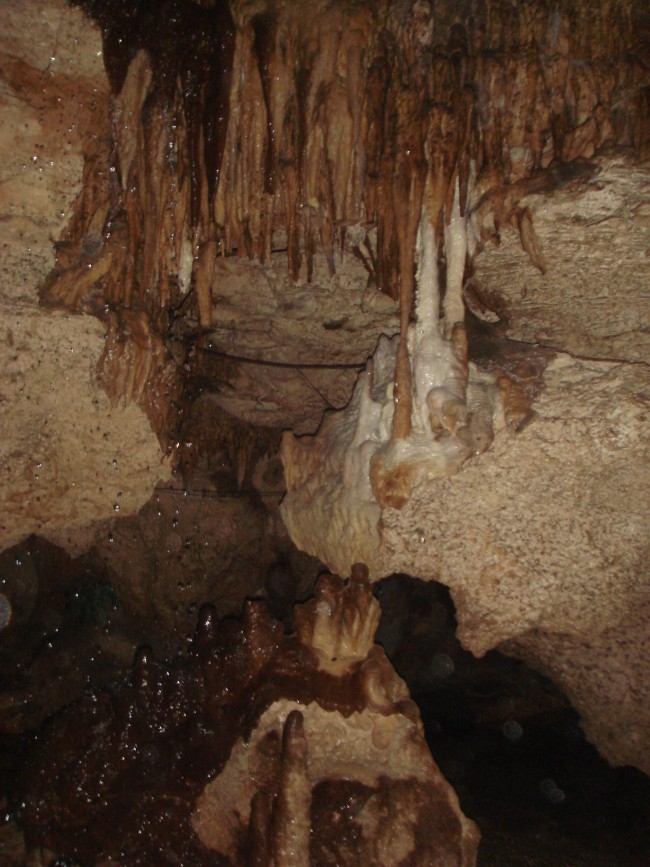 Eating in the cave at Alux was super fun. It was like we were luxury explorers. The food was also delicious.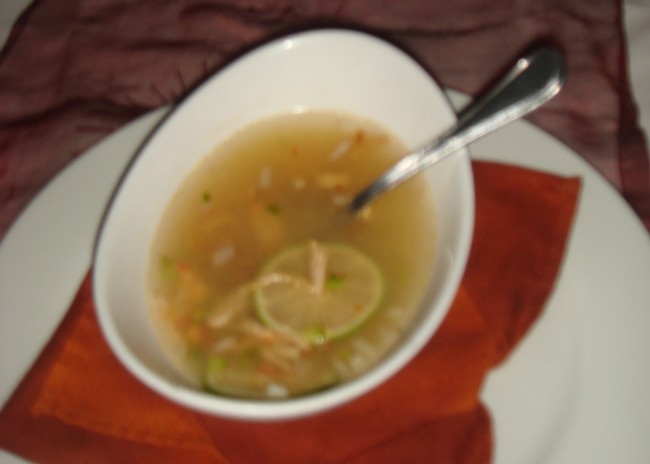 In addition to a great food menu, Alux Cave Restaurant also had an impressive wine list. We had a really great bottle of Tempranillo. After eating, we were given a tour through the cave by one of the servers.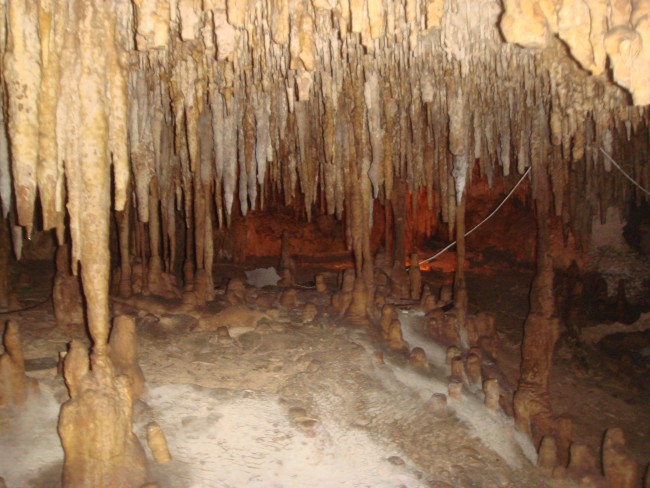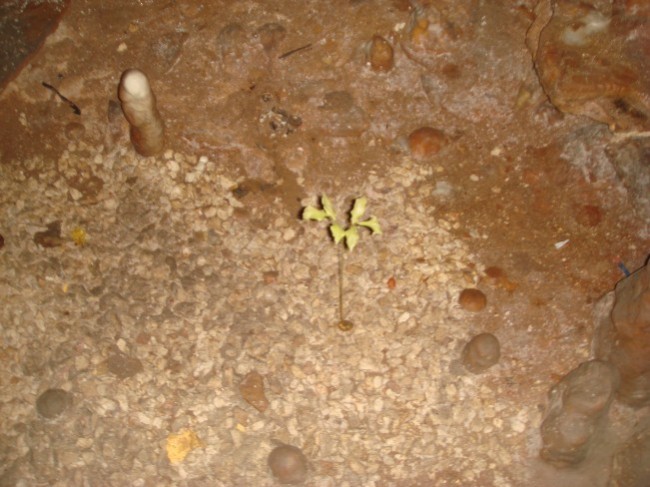 In addition to offering dining as well as drinks in a separate lounge area of the cave, portions of Alux Restaurant can be rented for weddings and receptions, too. Good thing I didn't know about that before our wedding earlier this summer. I may have said adios to the beach and gone in a completely different direction for it.