Camping in Abel Tasman National Park in New Zealand at Anchorage Bay
If hiking or kayaking in Abel Tasman, a popular overnight place to camp is Anchorage Bay. Located between Torrent Bay and Te Pukatea Bay, it has a wide light tan colored beach with flicks of white. The bay is large with the open ocean barely visible beyond the invisible line stretching from one edge of the curving bay to the other.
If arriving to Anchorage Bay by sea, it looks to be just a beach with much trees and vegetation behind it. Any hint of a campground is not visible until you dock your sea vessel and trudge up the sand to the thick tree line. Beyond the bright green of the trees is a clearing with dozens of campsites. You won't get much privacy for your tent at this campsite, but you'll find a kitchen with sinks and purified drinking water to replenish your stash, plus clean toilets.
From the campground there are several hiking options ranging from 40 minutes roundtrip to nearly four hours. If you arrive already tired from the day's adventure opt for the 40 minute hike which is a 20 minute walk through shrubbery and gnarled black trees to Te Pukatea Bay and back.
Fires are only allowed in designated spots and fire risk is very high in Abel Tasman. An easy option to get around this as not every campsite has a fire spot is to rent or buy a camping stove and find a large log to cook on by your tent or to take into the kitchen to cook on its wide counters.
Camping in Abel Tasman is popular for kayakers so the Anchorage Bay campground also has spots for kayaks, which if you arrive during low tide is a long way to drag your kayak up the beach, but must be done so your kayak doesn't wash away during high tide. In addition, if you're hiking and don't want to carry your camping gear with you, water taxis can be hired to drop off your gear and pick it up the following day.
Huts are also available to rent if you don't want to bother with camping gear. There are two huts right next to each other with dorm style bunk beds located in a straight row right next to each other; you'll become very cozy with your bunk mates.
Other things to remember when camping in Abel Tasman at Anchorage Bay:
Don't feed or bother the animals – every animal in Abel Tasman is protected. (With the exception of possums. Kiwis hate possums as they were brought over to the island and have pretty much taken over.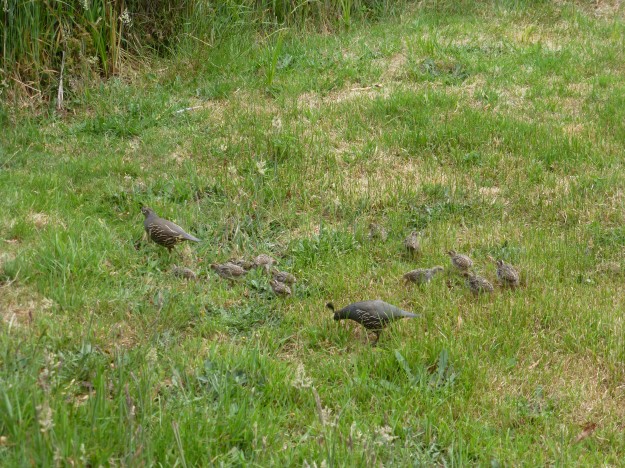 All garbage must be taken out with you. There is nowhere to throw it away at the campsite.
The ocean is hard to see from the beach of Anchorage Bay, so if kayaking check the board next to the huts (which may or may not be accurate, but it's a start) to see what the weather and waves are like.
Pin for later!