5 Best Destinations for an Arizona Girls Trip — By a Local!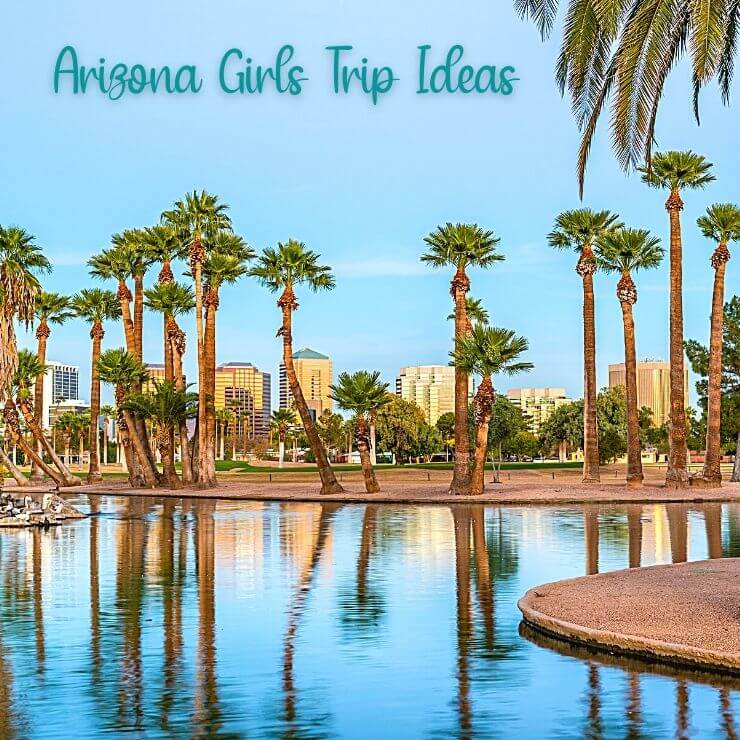 From popular bachelorette weekend spots to lesser-known hidden gems, Arizona is an ideal destination to get the girls together for a weekend trip. Whether you're searching for a relaxing vacation, outdoorsy adventure, or the chance to hit the town, you're bound to find the perfect girls' getaway in Arizona.
One of One Day in a City's writers lives in Arizona and she's here to share her picks for the best girls trips in Arizona.
Read on for five girlfriend-approved destinations in Arizona for the perfect weekend trip, including plenty of recommendations for where to stay, eat, and play!
Scottsdale: Trendy Fun in Arizona
Best For: Stylish & Luxurious Girls Getaway
Where to Stay: The Scott Resort & Spa | Fairmont Scottsdale Princess | Hotel Adeline
There aren't many places better than Scottsdale for a girls' weekend. With luxury resorts, high-end shopping, and vibrant nightlife, you and your friend won't run out of things to do in Scottsdale!
Start your day with brunch at Hash Kitchen, or enjoy a coffee or mimosa flight from JOJO Coffeehouse.
Once you've fueled up for the day, you can shop 'til you drop at one or more of Scottsdale's upscale shopping centers, like Kierland Commons, Scottsdale Quarter, and Scottsdale Fashion Square — the largest shopping mall in Arizona.
Or, rent a poolside cabana at your posh resort and spend the day soaking up the sunshine. Scottsdale enjoys more than 330 sunny days per year, so you're likely to have clear skies during your getaway.
Restaurant Recommendations: When the sun goes down, visit Old Town Scottsdale for delicious food and unique cocktails. Olive & Ivy and The Montauk are great restaurants to get dressed up for dinner, and Diego Pops and Hula's Modern Tiki offer a more laid-back dining experience.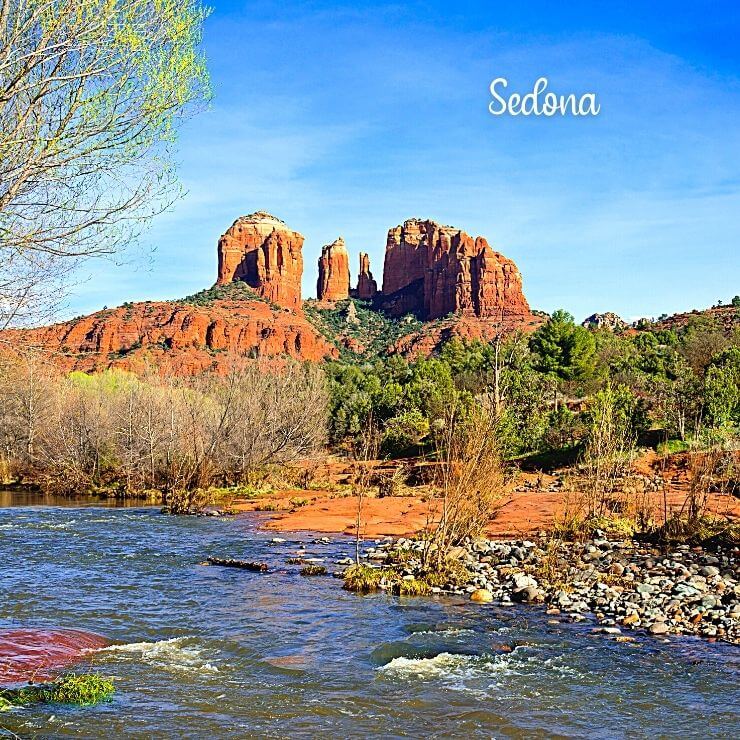 Sedona, Arizona: Nature-Filled Girls Trip
Best For: Scenic & Relaxing Girls Weekend
Where to Stay: L'Auberge de Sedona | Enchantment Resort | Amara Resort and Spa
If you're looking for a breathtaking destination for a ladies' getaway, the beautiful red rocks in Sedona, Arizona, certainly offer a picturesque backdrop for a memorable weekend.
Start your morning with a hike: Cathedral Rock, Soldier's Pass, West Fork Trail, and Devil's Bridge are all iconic hiking trails that offer fantastic views of Sedona and Oak Creek Canyon.
If you're visiting in the summer, consider visiting Slide Rock State Park to slide down the natural waterslide and cool off in the lake.
Aside from its natural beauty, Sedona is also known for its world-class spas. You can return to your resort mid-day for a massage or facial, then spend your afternoon lounging by the pool.
Restaurant Recommendations: Get dressed up and visit Elote Café for a charming ambiance and a flavorful menu when you're ready for dinner. Or, make reservations at The Hudson and sit on the outdoor deck for remarkable views of the red rocks.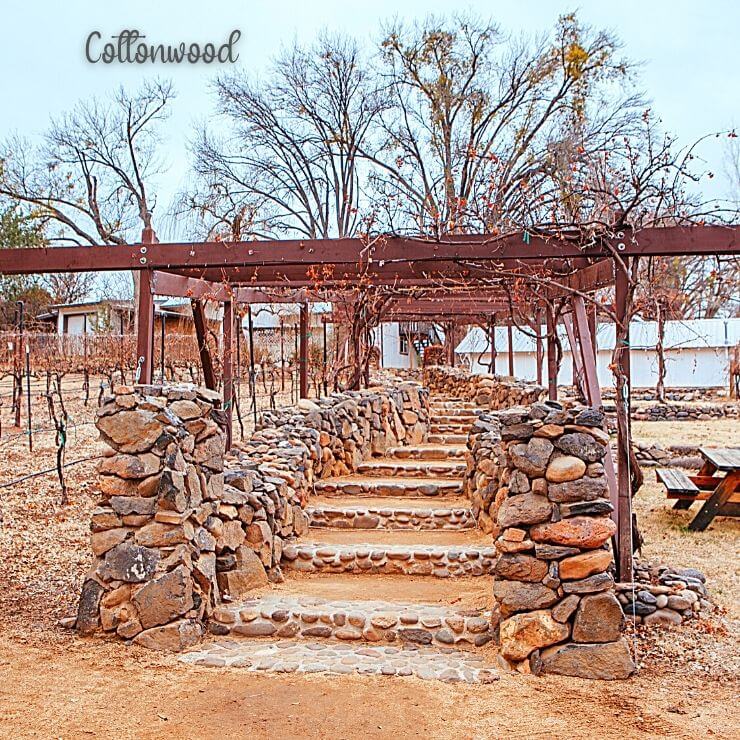 Cottonwood: the Heart of Arizona Wine Country
Best For: Casual & Easygoing Girls Weekend
Where to Stay: The Tavern Hotel
Frequently paired with a trip to Sedona, Cottonwood is a charming town known as the "Heart of Arizona Wine Country." However, if you and your girlfriends are wine connoisseurs, Cottonwood makes for the perfect weekend trip, all on its own.
Old Town Cottonwood contains the largest concentration of wineries along the Verde Valley Wine Trail — a collection of nearly 30 wineries, vineyards, and tasting rooms in Jerome, Clarkdale, Cottonwood, Cornville, and Sedona.
You can explore the tasting rooms in Cottonwood at your leisure or ride the Verde Canyon Railroad on the "Grape Train Escape"—a train ride through the Verde Valley featuring wines from the area's most popular wineries.
Cottonwood has plenty of other activities to enjoy in the surrounding area, too. You can explore the shops and boutiques in Old Town Cottonwood, go kayaking on the Verde River, and enjoy a nice dinner at Nic's Italian Steak & Crab House.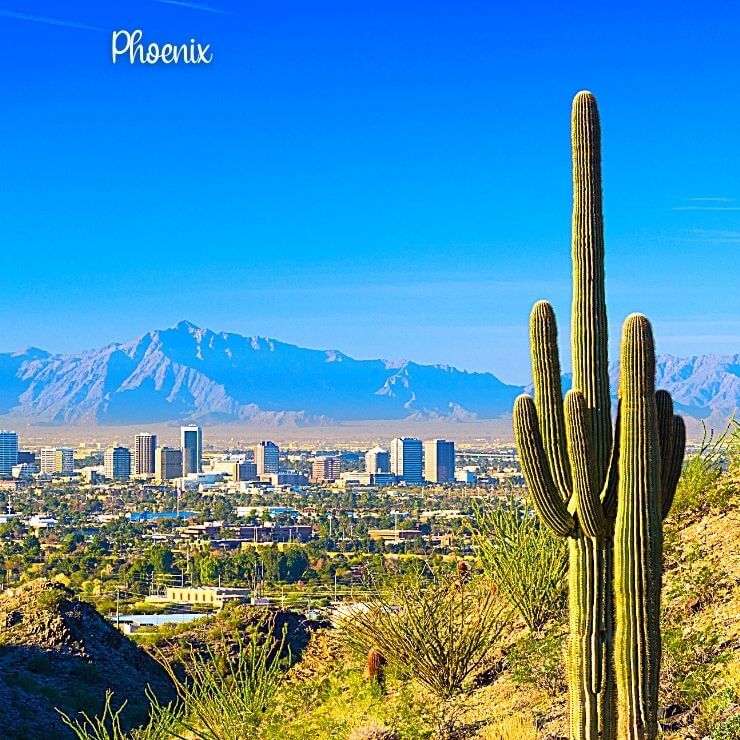 Phoenix, Arizona: an Arts and Nightlife Mecca
Best For: Upbeat & Trendy Girls Trip
Where to Stay: Arizona Biltmore: A Waldorf Astoria Resort | Kimpton Hotel Palomar
Downtown Phoenix is located just over ten miles from Scottsdale but offers an entirely different atmosphere. Instead of trendy brunch spots and luxury resorts, you'll find colorful murals, modern cocktail lounges, and fascinating museums.
During the day, you can visit the Desert Botanical Garden to see an impressive array of desert plants, or you can observe the world-class collection of art at the Phoenix Art Museum.
For excellent shopping, visit the outdoor shopping mall at Biltmore Fashion Park or spend a peaceful afternoon strolling through The Japanese Friendship Garden.
Nightlife Recommendations: In the evening, experience the vibrant nightlife at CityScape—a shopping and entertainment complex in the heart of Downtown Phoenix. Lustre Bar is a lively rooftop lounge that offers poolside access, and Bitter & Twisted Cocktail Parlour serves excellent craft drinks.
You can also travel further south to The Duce, a retro-chic warehouse that serves tasty food and cocktails and hosts themed dance nights with a DJ, including South Central Swing and Country Western dancing lessons.
Page, AZ: Close to Arizona's Best Scenery
Best For: Adventurous & Outdoorsy Girls Getaway
Where to Stay: Best Western View of Lake Powell | Hyatt Place Page Lake Powell
Page is the perfect Arizona destination for an outdoorsy girls' getaway. Whether you're ready to trek through a canyon or lounge by a lake, Page has something fun for everyone to enjoy!
During the weekend, visit Horseshoe Bend to marvel at the horseshoe-shaped bend in the Colorado River. It's also the perfect spot for a photo shoot to commemorate your girls trip in Arizona.
You also can't miss the chance to take a tour of Antelope Canyon. You must have a scheduled appointment to visit these iconic sandstone slot canyons, so be sure to book the tour for your group months in advance.
If you're planning to spend plenty of time on Lake Powell, consider splitting the cost of a weekend boat rental equipped with a grill, storage space, plush seating, and more! You can also spend a day on the lake by renting a pontoon boat, speedboats, or kayaks.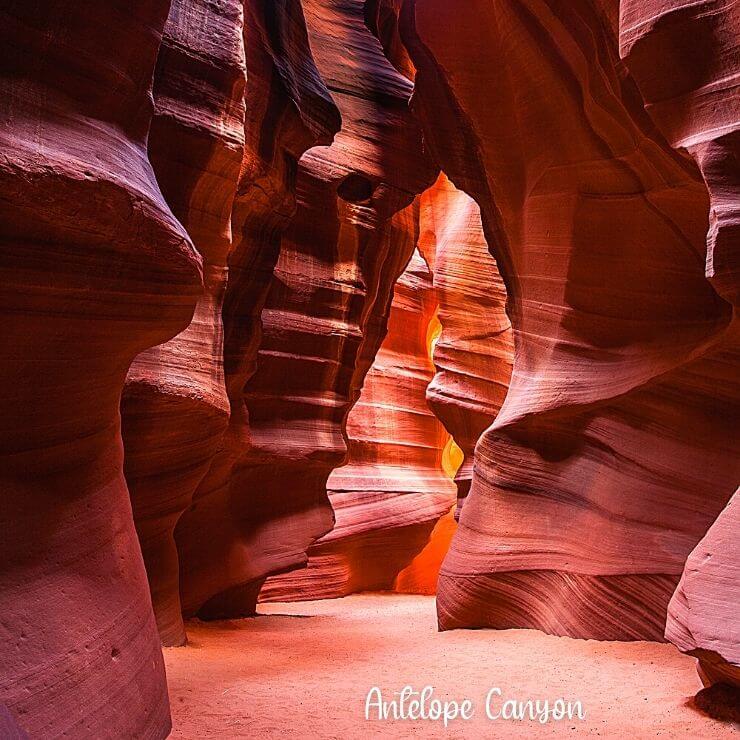 Bonus Itinerary! Thinking of Tucson for your girls getaway? Plan the perfect day during your getaway with our 1-Day Tucson Itinerary here.
Plan an Unforgettable Girls' Getaway in Arizona
No matter what type of vacation you and your friends prefer, you're sure to find the perfect girls' weekend getaway in the beautiful and diverse state of Arizona! Which of these memorable getaways would you want to experience with your best girlfriends first?