The Best Things to Do When Short on Time in Tucson, AZ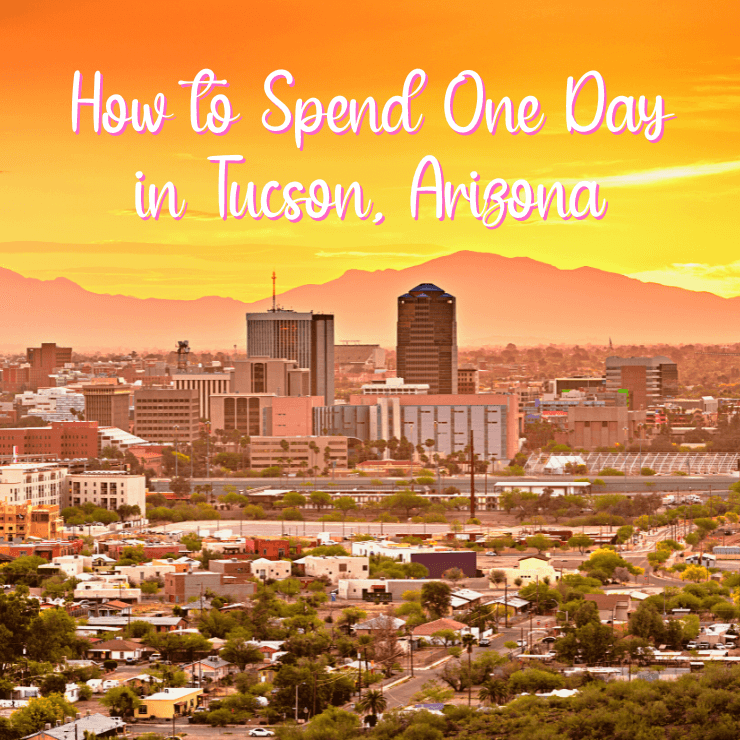 Tucson is the second-largest city in Arizona so, as you may expect, it is full of activities, culture, and flair that make exploring this city so exciting. It can also make it hard to narrow down a 1-day itinerary if you're short on time in Tucson. Luckily, it's still doable to spend just a day in Tucson, especially withour helpful itinerary.
Read on for our recommended way to spend your day plus more options on things to do in Tucson.
How To Spend One Day in Tucson
San Xavier del Bac Mission

This is a beautiful mission church that dates back to 1797. It has stunning baroque architecture interspersed with traditional mission design elements. Inside this intriguing Catholic Church is an ornate altar and colorful artwork along the walls.

The church currently opens daily at 9am to visitors, making it a good place to start your day. If you're an especially early riser, you can get there even earlier to check out the gift shop, which opens at 8am.

Walk Around the Arizona Sonora Desert Museum

If you love immersing yourself in local culture, don't miss Arizona Sonora Desert Museum during your day in Tucson.

Specializing in the presentation of animals native to the desert areas of Arizona, the Arizona Sonora Desert Museum has presented animals in their own environment for years to tourists and locals alike. In order to gain a greater understanding of these animals, the museum provides tours and educational classes to help increase the public awareness of these creatures.

The museum also has exhibits on geological gems, local artwork, and an aquarium. 85% of the museum is outdoors so if visiting in summer, we recommend coming here in the morning before the afternoon heat descends.

Located in Southwest Tucson, the museum is open every day. Plan to spend two hours here in order to see everything.

And if museums aren't your thing, head out into the mountains with some of our extra recommendations on what to do during your day in Tucson a bit farther down.

Take A Walk Through Downtown Tucson

A walk through the downtown area reveals some of the oldest historic buildings in Tucson with some dating back a hundred years or more. You'll also get to see colorful houses and buildings.

Fourth Avenue is a popular street downtown since it's one of the best places to find authentic southwestern items, specialty second-hand stores, and merchants who carry unique souvenirs. In April and December, the Fourth Avenue Merchants Association even closes the street for one weekend to hold the Fourth Avenue Street Fair.

The downtown area of Tucson is also a great place to grab lunch and/or dinner.

Visit the Pima County Courthouse

You also don't want to miss seeing the Pima County Courthouse while in downtown Tucson. It has a gorgeous, colorful dome with a southwestern flair.

Go Shopping At the Malls

Tucson has five area malls plus many strip malls located throughout the city. If you have one day in Tucson and you love to shop, head to one to the malls. The malls are also a good place to beat the late afternoon heat during hot summer days. We include more info about each mall later on in this article.

Gaslight Theatre

The Gaslight Theatre is an unforgettable place to start off your night in Tucson. This theater has been performing melodrama-comedic performances in Tucson since 1977. Its an unpretentious theater where you'll find pizza and pints, ice cream and popcorn, and a heck of a lot of laughs in a fun, colorful setting. In addition to the plays that are performed six nights a week, musical concerts are also performed on Monday evenings.
More Things to Do During Your Day in Tucson
Everyone has different interests and preferred activities to do on vacation, so here are some additional things to do in Tucson that you might want to fill your 24 hours with.
Sabino Canyon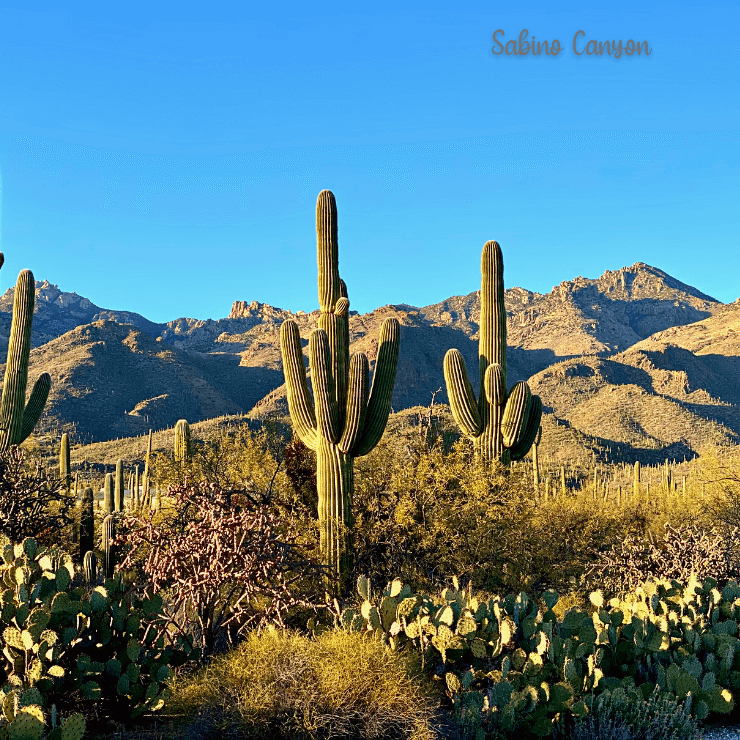 A recreational outdoor wonderland of desert scenery, mountain views, and wildlife abound in Sabino Canyon, a must-see outdoor spot near Tucson, AZ.
Sabino Canyon is located at the base of the Santa Catalina Mountains. Beautiful year-round, the park has a visitor center and tram rides to take people up the length of the canyon. There are also picnic areas, waterfalls, a stream, and many trails for those who want to explore the canyon on foot.
Though Sabino Canyon is located just outside the city limits of Tucson (roughly 30 minutes away), it's still well worth your time to visit if you love the great outdoors, even if you only have one day in Tucson to explore.
Sabino Canyon is also on your way to Mount Lemmon, another top thing to do in Tucson…
Mount Lemmon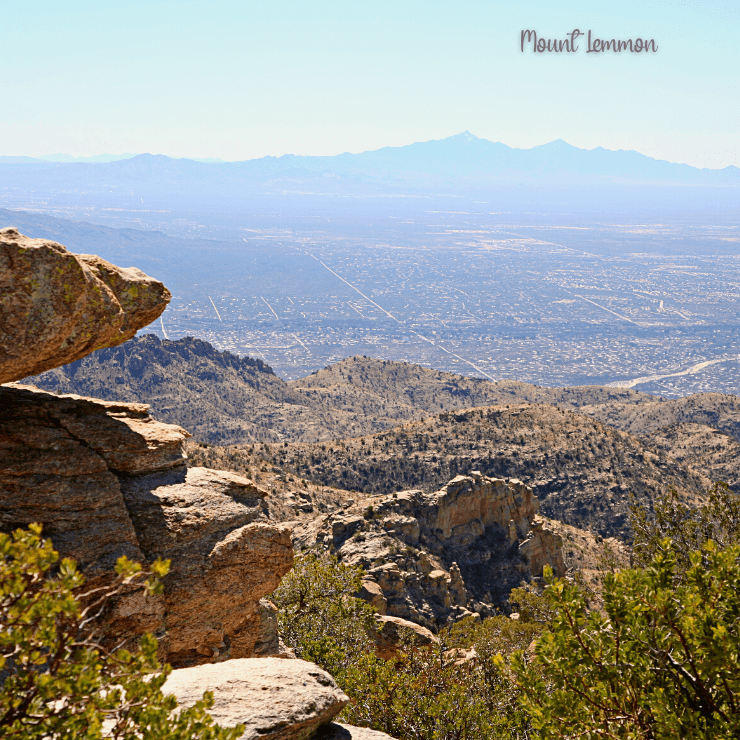 Another outdoor spot worth visiting during a quick trip to Tucson is Mount Lemmon.
The peak of the Santa Catalina Mountains stands above Sabino Canyon at a little over nine thousand feet high. Mt. Lemmon houses a ski lodge in the Mount Lemmon Ski Valley area as well as many shops and eateries in the town situated at the top of the mountain called Summerhaven Village.
Ski lift rides are available year-round and while the snow season is somewhat short, the view and temperature change are just delightful any time of the year.
Because of continuing construction to improve highways and repair damage from forest fires, it's important to make sure you call before making a trip up the mountain. There are occasional road delays and other circumstances that can limit your ability to see all Mount Lemmon has to offer.
Shop 'til You Drop During Your Day in Tucson
Shopping in the Tucson area has greatly improved over the past five years and the city has become a great shopping destination, especially for those visiting during an Arizona girls getaway.
Tucson has five area malls plus many strip malls located throughout the city. If you have one day in Tucson and you love to shop, head to one of these malls for some great finds:
La Encantada
An outdoor shopping experience is the biggest difference in the newest mall to be built in Tucson. With a focus on upscale shopping, La Encantada has stores like Crate and Barrel and Williams Sonoma along with clothing stores like Talbots and Victoria's Secret.
Perched at the base of the Santa Catalina Mountains, it offers stunning views of the mountains with binoculars located throughout to get a view of the city or mountains looming directly behind the mall.
Also notable about La Encantada is AJ's Fine Foods located on the main strip of the mall.
The Foothills Mall
Located in northwest Tucson, this mall is newly renovated and houses a variety of standard mall shops and many outlet stores as well as a movie theater.
Foothills Mall has a diverse array of stores ranging from the normal mall merchants to a furniture store specializing in fine furniture and home decor.
The Tucson Mall
Located near north-central Tucson, the Tucson Mall was also recently renovated and was once the biggest mall in Tucson.
The Tucson Mall houses all the standard mall stores, department stores, and eateries one would expect to find. It also has one corridor on the lower level of the mall adjacent to the food court dedicated to southwestern gifts, clothing, and other items specifically designed with an eye on southwestern tastes.
El Con Mall
This is Tucson's oldest mall located in the center of town, close to the downtown area. The mall has been undergoing renovations for some time and is still quite empty as a result. There are a few department stores remaining and the mall is expecting new arrivals over the next year or so. The movie theater housed on the north side of the property has been remodeled and enlarged to accommodate the anticipated business the mall will receive once construction is complete.
The theater itself proves to be the biggest attraction to the mall in its present condition. El Con does however have quite a few stores that are tailored towards southwestern items and artwork and is worth the walkthrough if only to see these stores and experience the oldest mall in Tucson.
Park Place
Once called Park Mall, Park Place got the biggest facelift of any of the malls in Tucson a few years ago. The mall received the addition of a few hundred thousand more square feet and added some bigger department stores.
Park Place also houses one of the most comfortable movie theaters in town, complete with reclining seats and loveseats for couples.
The food court is massive with a standard offering of fast food establishments as well as sit-down dining, too. The food court is located on the north end with an adjoining play area for children that is visible from all areas of the food court.
Plaza Palomino
Another notable shopping outlet located in central Tucson is Plaza Palomino. Complete with a Saturday farmer's market the plaza is ornately designed with seating areas throughout its courtyards.
Upscale clothing boutiques, culinary stores, and custom-designed southwestern jewelry stores line the walkways. Fine dining is available at any one of the unique restaurants located on the property.
Plaza Palomino is truly a must-see for those with discerning tastes and a desire to escape from the fast-moving pace on the other side of the surrounding walls of the plaza.
You Also Might Enjoy Reading: Best Day Trips From Phoenix, Arizona
Tucson Area Helpful Hints
As a word of caution to any potential visitors who live outside the state of Arizona, please remember that you're in the desert. When venturing out on any excursion, bring plenty of water with which to hydrate yourself. Also pay attention to signs posted for warnings and other messages important to your safety and enjoyment of all Tucson has to offer. You'll also want to have sunscreen and hats/sunglasses on hand.
When visiting any area outside the city limits or near the mountain areas like Sabino Canyon or Mount Lemmon, remember to pay close attention to signs posted by Arizona Fish and Game regarding the presence of wild animals in certain areas. These are there to protect both you and the animals and it is important that you use caution and heed the warnings posted.
Enjoy the sun and sights you'll discover when you visit the Old Pueblo. With an average of 350 days of sunshine per year, there isn't a bad time to come visit.