My 10 Year Journey to Becoming a Travel Writer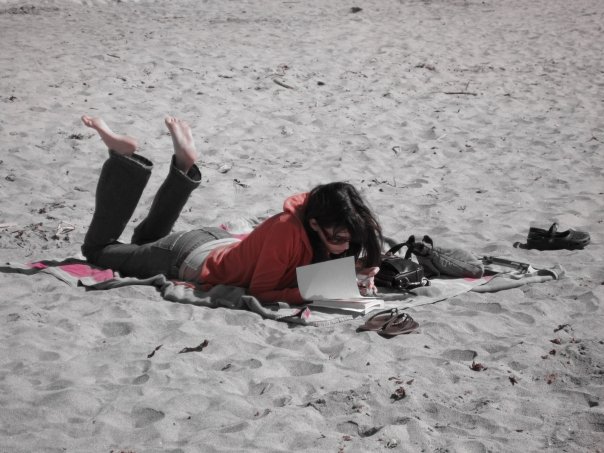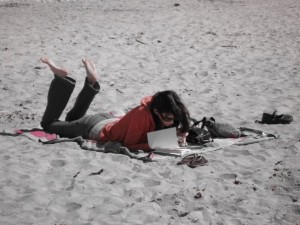 It dawned on me last week that when people ask what I do for a living, in addition to marketing, I can now say I'm a travel writer.
I alluded a couple weeks ago that I hadn't been posting as much partly because I got some new freelance jobs – jobs that have been building up over the last few months since I really put myself out there, hoping to expand on the 5-year career I've had in the travel industry marketing and managing content, and get more writing jobs. As I'd grown in my career I was doing less writing and more managing of a team who did the writing. Editing can be fun, but to put it simply, I missed writing. I knew something needed to change. Maybe I'd seen one too many "Be all you can be" and "follow your dream" images on Facebook, or maybe turning 30 shocked me into realizing I had to get out of the professional rut I was in where I felt under-appreciated, bored, and that something – that often all-too-undefinable something – was missing. Whatever it was that kick started me, I started doing things in the hopes of becoming a travel writer. I started this blog (well, I had started this blog awhile before, but I actually started writing on this blog…an important aspect of blogging), I joined a travel writing course through MatadorU, I went to TBEX, I started pitching editors, I networked everywhere I could every chance I got. And suddenly, things started happening.
Ever since I was 20 and studied abroad in England I've wanted to be a travel writer – and ever since I was 7 and started reading the Babysitter's Club and anything else I could get my hands (the library was my most favorite place), I've wanted to be a writer, period. However, I had no clue how to do it. None at all. So I went down other paths in life, but it turns out that all the experience and other things I've been doing the past ten years all seemed to lead to this point. I got the background I needed to become a better travel writer and a job that instilled a great work ethic in me and made me passionate about having a career (as opposed to trying to buck the system like I did when I was in my early twenties and felt strangled at the thought of a 40 hour a week job.) The writing assignments I'm now getting aren't quite what I had envisioned when I was 20 when all I wanted to do was take off and travel around the world writing for Lonely Planet or Rough Guides, but that's a good thing now, because instead my writing career is happening in a manner that is even better for my married lifestyle at 30. Isn't it funny how life works sometimes?
I vividly remember when I got my first freelance travel writing paying job. I called Tom freaking out. "Oh my gosh, they want me to write for them and they're going to pay me to do it!" (To be fair, I was equally as excited when I got my first non-paying travel writing gig. Perhaps I'm a little crazy.)
I still have to pinch myself sometimes that this is happening and that I've gotten to the point where I get writing assignments to write about travel destinations. I'm a travel writer! (Cue happy dance.)
Will travel writing ever be my full time gig? Maybe not, however, I'm ok with that because I'm achieving something I thought was impossible 10 years ago, plus I'm very passionate about marketing – of which there's some exciting things going on with as well, but more on that later.
So what do you do when a lifelong dream comes true? You keep at it. The funny thing about working hard is that it's not so hard anymore when you love what you're doing. (Oh yikes, now I sound like one of those preachy career quote images on social networks.)
You also keep on writing for fun – at least I'm pretty sure that's what a career expert would say right now – which is why I'm getting back to blogging this week. The two-week cold that left me sniffly and perpetually exhausted has finally departed me so get ready to hear about my jaunt through the ghetto of Vegas, going to Rodeo Drive with someone who acted like it was the most ridiculous place on earth, and other travel tips and stories. And as always, thanks for reading One Day in a City!