One Day in Vienna, This Happened…
The Viennese don't like dining with the birds. Like, REALLY don't like to.
I learned this one sunny morning at the Aviano "My Secret Home" hotel in downtown Vienna.
I was traveling with my mom and we happily piled our plates with breakfast food. Aviano had a cold eats section…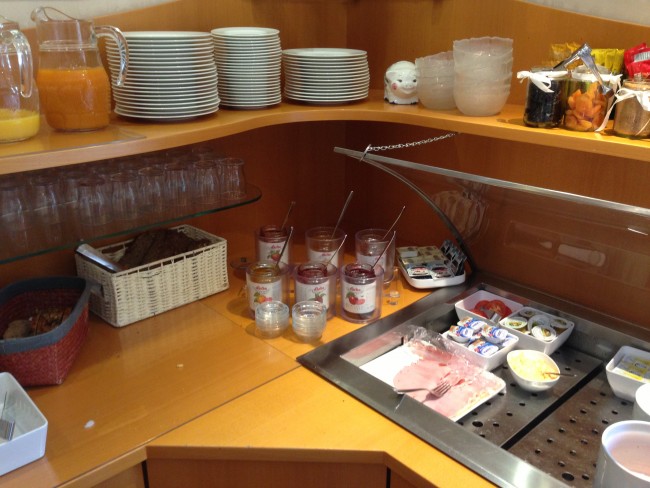 …and a hot eats one for breakfast.
After our plates were full and we'd let the nice hotel breakfast attendee know we'd like coffee, we carried our food out onto Aviano's long, narrow balcony to enjoy our breakfast with some fresh air. 
The balcony overlooked a simple courtyard framed by the old building Aviano is in and a few other neighboring buildings. It was quiet and peaceful despite us being smack dab in the middle of Vienna's city center. A large gray bird was flying lazily between ledges on the buildings, occasionally giving a squawk and providing a more outdoor natural feel to the concrete and stucco views of the balcony.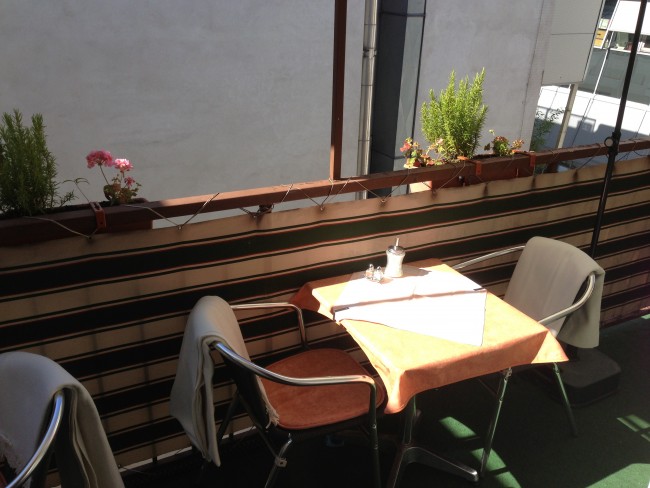 About 10 minutes into our breakfast, a woman with chin length brown hair and a harried but smiling expression appeared before us.
"Hallo!" she greeted us warmly.
It was Sabina, the owner of Aviano. She had been out when we'd arrived the day before so we were just now meeting.
She asked how breakfast and our first night was in a thick accent and talked a mile a minute about why she was out the previous day and what we should be doing with our day and were we sure we had enough coffee? She was a energetic, happy force who is instantly delightful to be around.
Suddenly, though, she frowned and made a disapproving hiss as her gaze moved past us. I followed her gaze and my eyes landed on the happy go lucky bird I had seen earlier, who had just landed on the railing of the balcony.
Sabina immediately shooed it away in disgust.
"I am so sorry about the bird," she said, seeming slightly horrified.
"Oh, it's ok," I shrugged. "It's just a bird. It comes with the territory of eating outside."
Sabina vehemently disagreed, pointing out a barely visible net stretched between the buildings above the courtyard.
"That is supposed to keep the birds OUT," she said. "Yet they keep getting in. I'm so sorry." She then muttered something about calling the installer to come fix it before apologizing about the bird several more times.
My mom and I, on the other hand, kept grinning at each other since we honestly didn't care about the bird but thought it was very nice that Sabina cared so much about the comfort of her guests, which in Vienna, apparently means no birds.