Kayaking and Hiking to Cleopatra's Pool in Abel Tasman, New Zealand

Just north of large Anchorage Bay in Abel Tasman, New Zealand is Torrent Bay, which leads to a small inlet that is only accessible by kayak during high tide. Tom and I paddled our way down the calm waters of this narrow inlet in order to do the 10 minute walk to Cleopatra's Pool once we reached the end.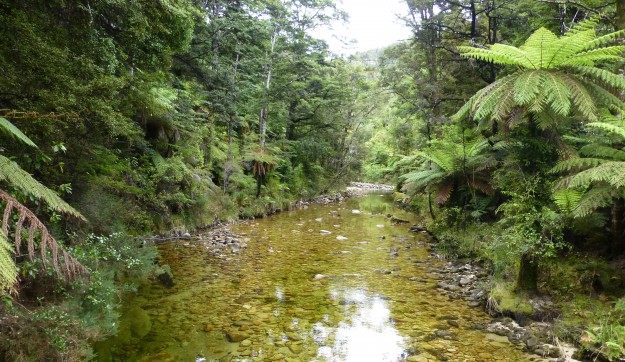 The walk to Cleopatra's Pool is beautiful. Thick, lush trees and bushes with gnarled branches and green moss stretch before you from either side. Once you reach Cleopatra's Pool, you must make your way over the creek on the rocks to reach the waterfall.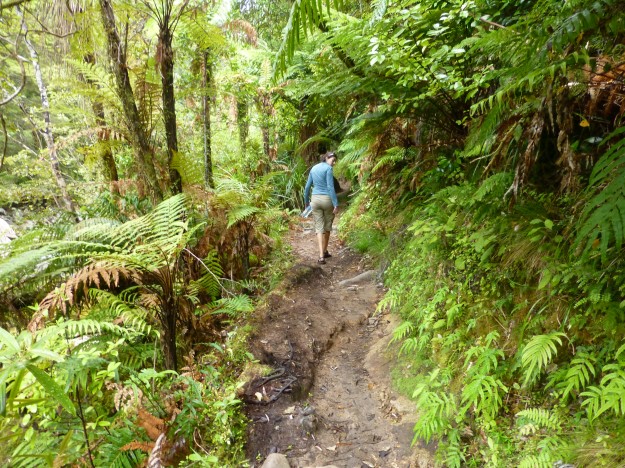 If visiting Cleopatra's Pool, don't forget to wear your swimming suit so you can partake in the best part – a nature made waterslide next to the waterfall.
Here's my journey down this unique part of mother nature:

The slide is covered in moss, which makes it a pain free trip down the slide. Wear water shoes as the rocks on the bottom of the pool you land in can be quite sharp.
You can also hike to Cleopatra's Pool from Anchorage Bay, which is about a three hour roundtrip hike.