One Day in Berlin, I Slept Here…
The Cosmo Hotel in Berlin is chic, affordable, and has a convenient location that makes it an ideal place to stay while in Berlin.
First off, the location: Cosmo Hotel is located right across from the Spittelmarkt metro stop in the Mitte neighborhood of Berlin. By not being in walking distance of the top sights of Berlin, you save a lot on the price of your room, but you're still just minutes away from everything you may want to explore in Berlin thanks to the metro stop, which is a quick 30 second walk across the street from the hotel. This makes it an ideal place to stay if you just have 24 hours in Berlin and are on a budget.
After a day of sightseeing, I loved coming back to Cosmo Hotel. It's trendy and modern right down to the hallways, which are dimmed with illuminated room numbers.
My room was stylish and was situated to maximize the space, causing it to seem larger than it actually was, again making it a great value. I thought the wall divider to the bathroom was a great idea.
My favorite part of the room was a little reading nook chair located in a small alcove next to the windows. It was such a cozy, relaxing spot! I got some writing done there on my laptop in the comfortable chair and also enjoyed looking up sites for the next day's adventure from the secluded feeling spot while looking over the city scenery.
Cosmo Hotel also has an impressive buffet breakfast, which is served in the onsite Scent Restaurant, a stylish eatery that is also open for lunch and dinner.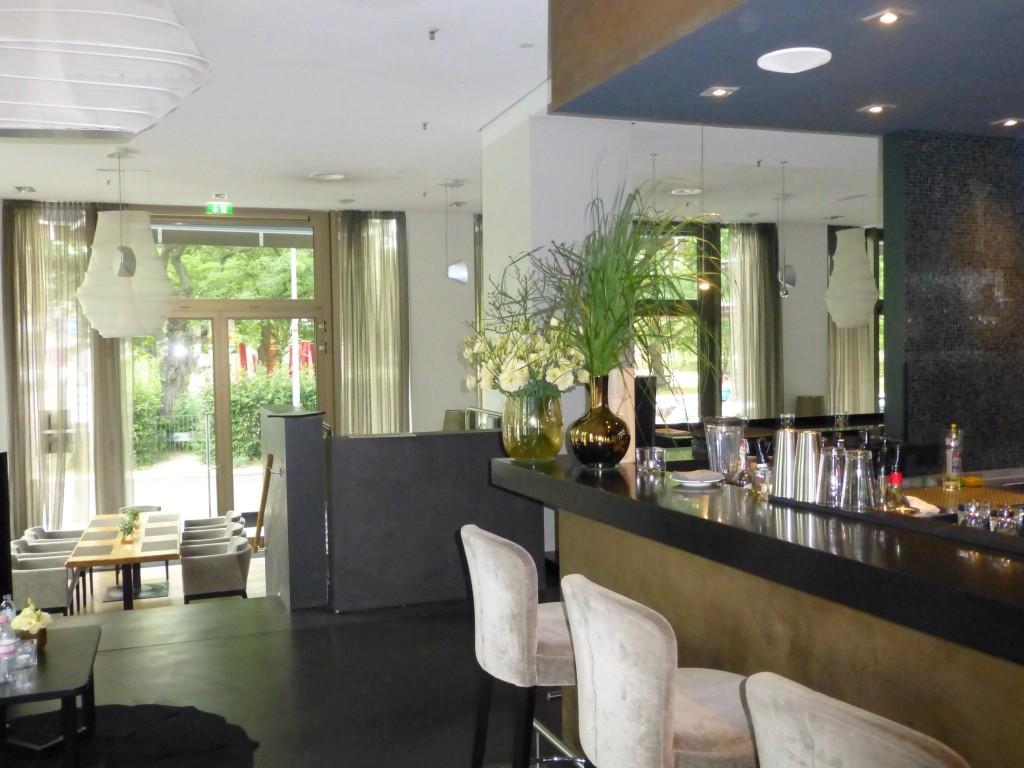 Cosmo Hotel has a friendly staff and also has a helpful Cosmo Concierge so if you have any questions about the city during your stay in Berlin, you can ask the concierge who will point you in the right direction or give you the Berlin advice you need.
If you're headed to Berlin and need a convenient and affordable place to stay without skimping on modern amenities and small luxurious touches, check out Cosmo Hotel.
Cosmo Hotel Berlin Mitte Quick Tips
Address: Spittelmarkt 13
Phone: +49 (0)30 5858 2222
Cost: Starting from €90
Website: www.cosmo-hotel.de
Note: I was provided a discounted industry rate during my stay at Cosmo Hotel, but as always, the review of the hotel is my unbiased opinion.