Separate Beds: The Key to Blissful Couple Travel?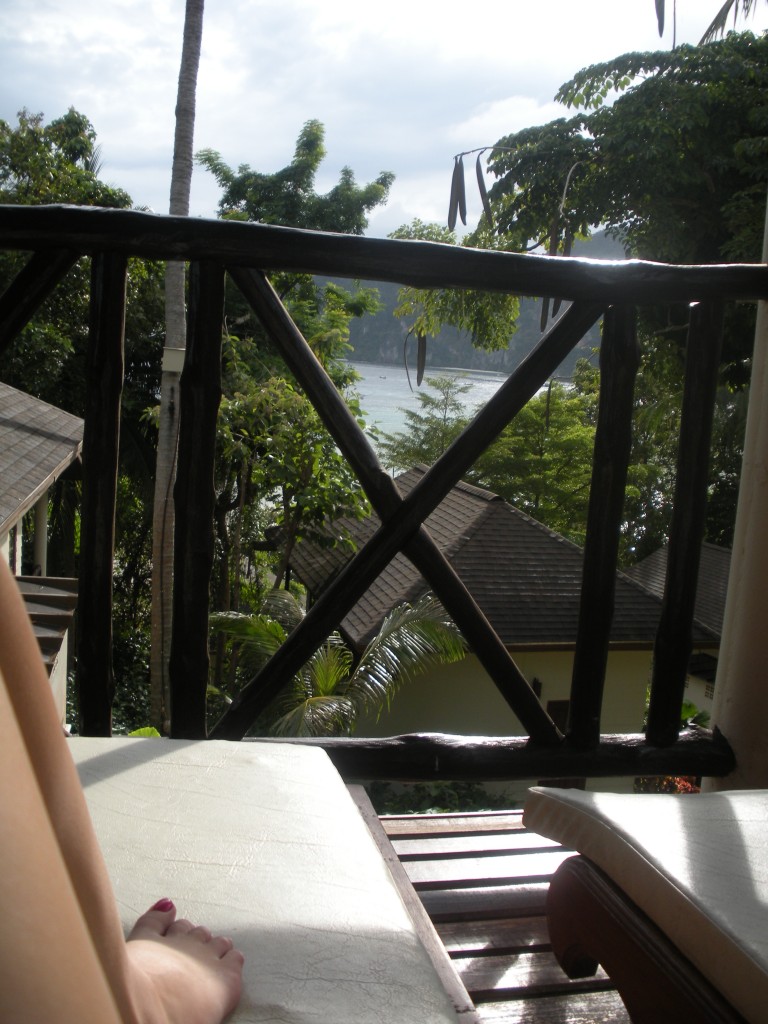 The spacious bungalow had a large walk-in shower, a stone floor cool under our feet, a massive balcony with chairs to lie out on, and a stunning view of the turquoise ocean sparkling beyond the tropical green trees framing the wood balcony secluded above the landscape of Ko Phi Phi.
It was an escape made for romance.
Except for one minor detail: The bungalow had separate twin beds.
A call to the front desk was met with a frazzled "we're full, nothing can be done" response in broken English. It was, after all, Christmas Eve on Ko Phi Phi Island in Thailand, a popular destination location for westerners.
I glanced at Tom. "I guess we could move the center table and push the bed together," I propositioned.
"Yeah, let's do that," Tom replied.
Except we never pushed the beds together.
We got back to our room that night, happily tipsy from the hotel's Christmas Eve banquet and sticky from the island's sweltering humidity. We each fell onto our cool sheets, not minding being apart from each other's hot bodies.
The next morning I awoke well-rested and I rolled over to see Tom stretched out in his bed. He heard me moving and opened his eyes to squint at me.
"I slept so well last night," he teased. "No one kicking me or stealing all the covers."
"Hey! I never do that," I protested and hopped out of my bed and dove on top of him. He grunted and laughed as I burrowed under the covers with him.
"You can't get rid of me now!" I exclaimed and wrapped my arms around his torso.
We cuddled longer that morning than we had the whole trip, talking and laughing about the previous night's different – but fun – festivities, before getting up to exchange our Thailand-inspired Christmas stockings.
Instead of killing the romance, having separate beds for a few days after two weeks of traveling together and being together almost every minute of every day, helped us get even closer on our trip.
It turned out that instead of separate beds building a divide between us, it actually made us feel connected again. By having separate beds, it forced time apart even if it was just physical, which is sometimes a much needed switch of events after being together nonstop for days and days while traveling. The break from each other made us more excited to be together again in the morning.
When we left Ko Phi Phi for Bangkok and spent the first night in our hotel's big, comfy queen bed, we relished in the fact that we were back together at night, something that seemed standard and expected just a few short days before.
You also may be interested in…For some other travel couple tips, visit my post on making sure you eat in a timely manner while traveling, even if it means dining at the first restaurant you come across, and my post on why camping as a couple will make your closer.