One Day in Ireland, this Happened…
Happy Halloween! Last year in October I was in Ireland, wandering around the medieval city of Kilkenny. I took a turn down a random street and came across a wooden fence that had witches and ghosts painted on it along with wanted posters and a message to not litter.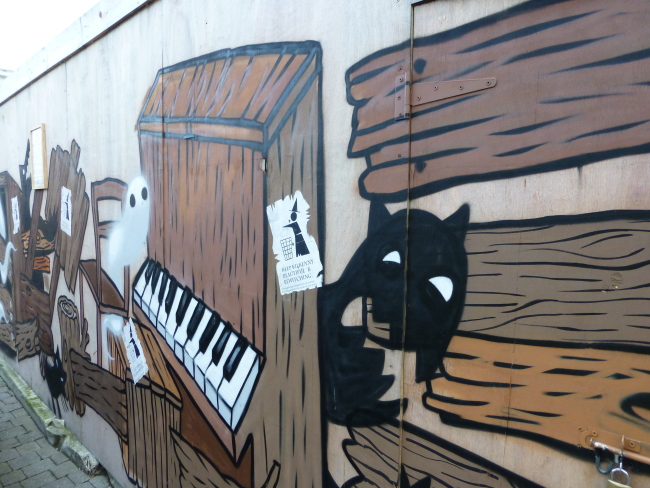 Ok, I thought, this is an interesting way to cut down on littering, but I guess it's attention grabbing. Then I noticed a flash of blue through a hole in the fence. So I peeked through curiously and…
there was a floating person!
Ok, so it was the mural of a floating person. But it was the most random — and kind of spooky — mural I've ever come across, especially because it was hidden behind a fence.
I never did find out the mystery behind the mural and why such eerie artwork was just hanging out in Kilkenny. Perhaps the fence came down for Halloween to showcase the mural, or perhaps it's still there hiding a blue floating person and reminding people not to litter. If anyone's walking down a random street in Kilkenny in the future let me know if you come across this mural!