Violins: A Musical Form of Art Found in Bavaria, Germany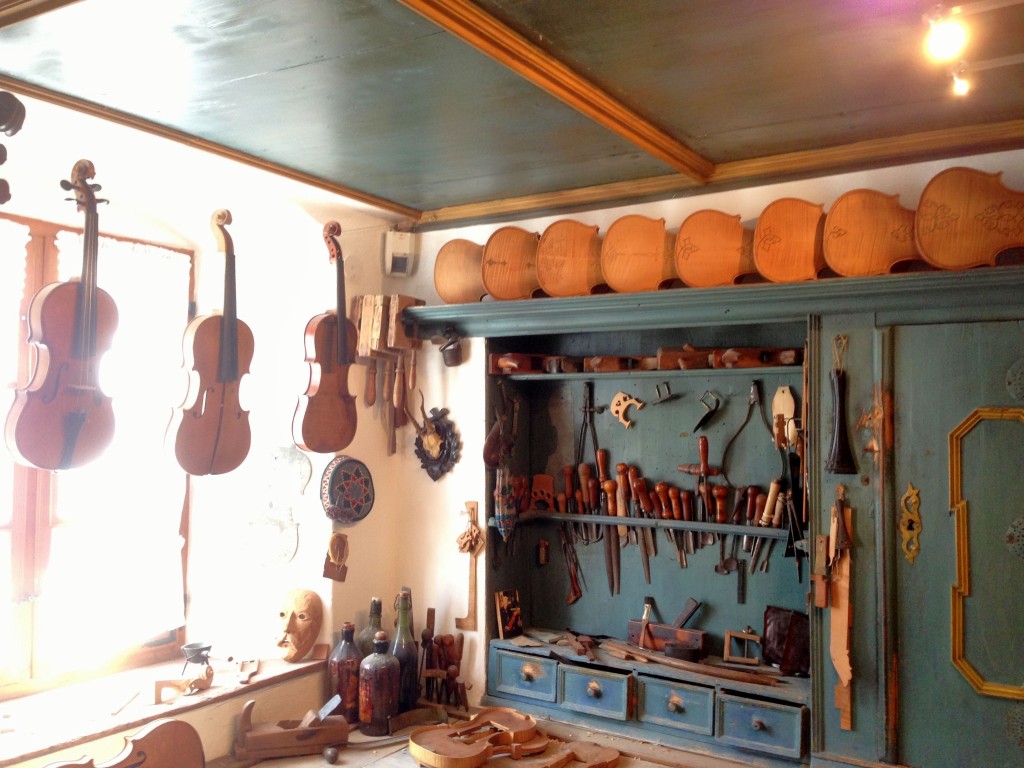 From first grade through 9th grade I played the violin. It's something I regret giving up when I was too young to realize I'd forget everything by the time I was an adult and would love to be able to play a musical instrument that doesn't involve having to own a massive piano. Despite not remembering where my fingers are supposed to go to play certain notes, I still love the graceful beauty of violins and the diverse range of quiet or powerful sounds that can come out of the violin. So I was quite excited to visit Geigenbaumuseum while in the small town of Mittenwald in Germany's Bavaria region.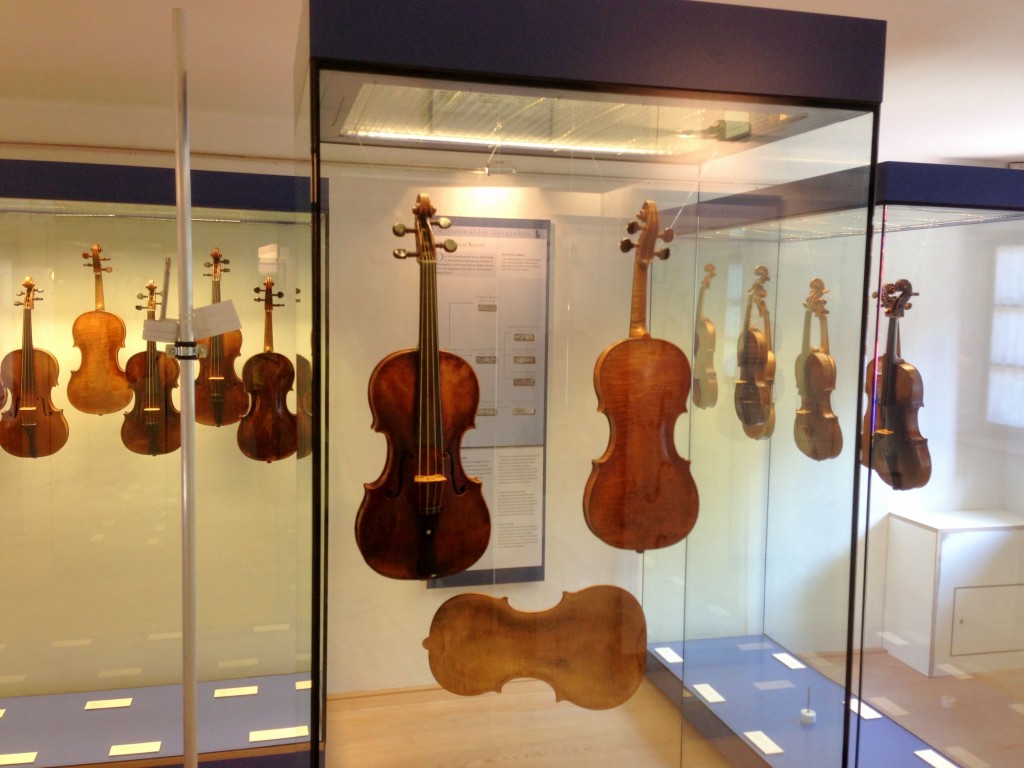 Geigenbaumuseum incorporates in 300 years of violin making history. Mittenwald has held a prominent spot in the art of violin making since 1685 when the esteemed lute and violin maker, Matthias Klotz, opened up shop in Mittenwald.
Over time, new apprenticeships started and eventually Mittenwald had many violin making families. Now, it is estimated that over 600 violin, guitar and zither makers (there is a section on the Alpine Zither at the museum) have gotten their training in Mittenwald, some of whom stayed, but many traveled to other parts of Europe to set up shop and create lovely instruments.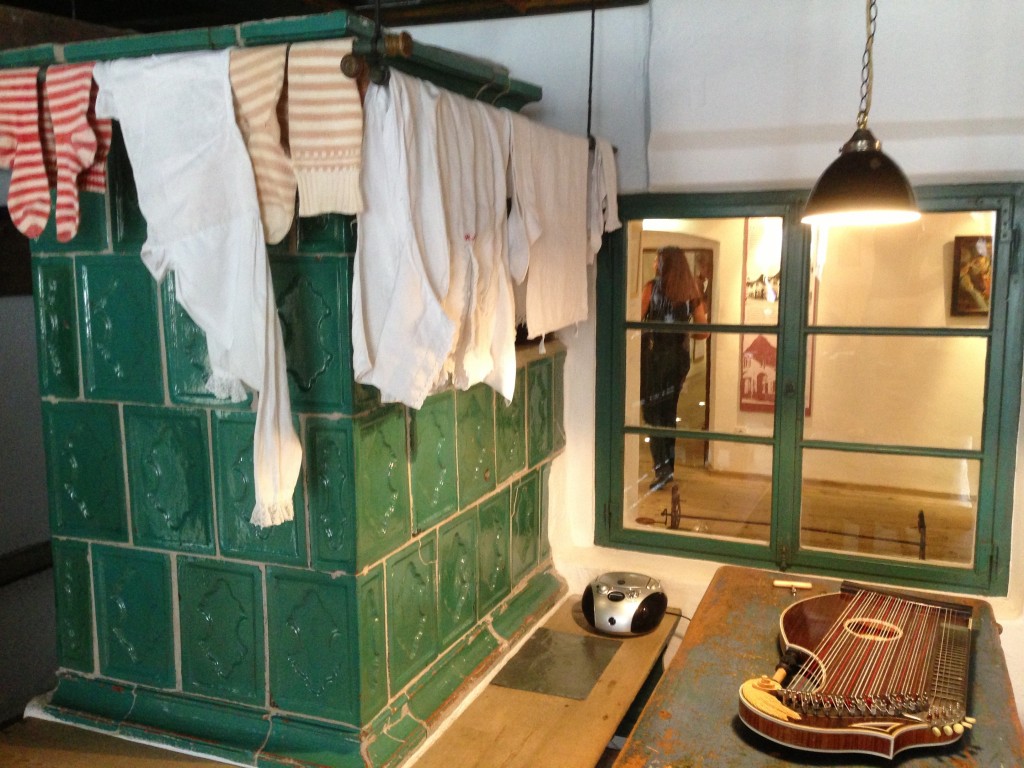 A violin making school was started in Mittenwald in 1858 and is still training budding violin makers to this day. Mittenwald violins have also had famous owners and players, including Mozart and members of the Bavarian royal family.
Geigenbaumuseum was started in 1930 and has moved a few times before setting in its present location in the Hollbeck House, one of Mittenwald's oldest houses, dating back to the 18th century. The Hollbeck House contributes to the violin history of Mittenwald as many violin makers lived in the house between the late 18th century and middle of the 20th century. Some violins even say Hollbeck inside.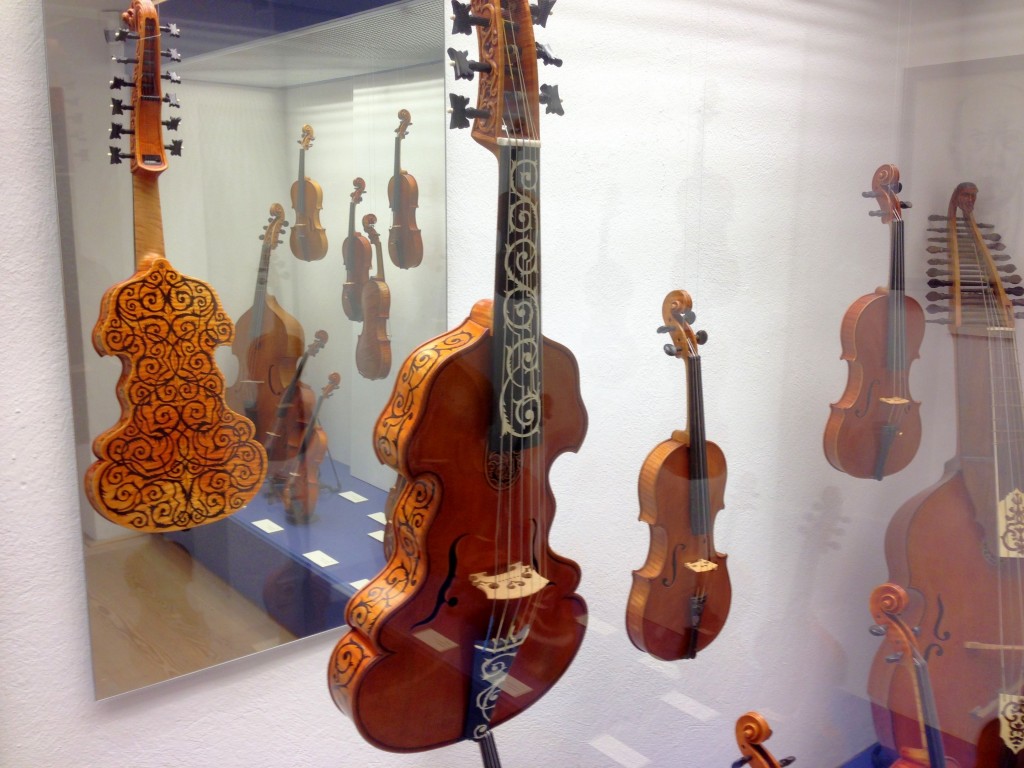 The house itself is interesting to explore even if you're not that into violins as it is a Seitenflurhaus. This style of house is common in the Bavarian region and is characterized by a side entry hall that leads to the rooms on the right hand side of the house. A set of stairs is off the hallway that leads upstairs. The house is encased in sturdy outside walls with stunning fresco paintings and capped by a gabled roof that faces the street.
The history of Mittenwald is also discussed in the museum so you'll learn more about the town in addition to how violin making fit into it.
One of the most interesting parts of the violin museum for me was learning how auctioneers and violin experts distinguish that a violin is truly from Mittenwald and how they know that it was definitely a particular violin maker's work, since early in Mittenwald's violin history, the violins were rarely labeled by the maker as they are today. Therefore, construction detail is carefully looked at to determine authenticity and value. The Klotz family did often use a label and as a result, there were many imposters who put the Klotz label in their own shoddy handiwork and tried to pass it off as authentic. A true Klotz violin can go for a lot of money nowadays.
Geigenbaumuseum is located at Ballenhausgasse 3 in the quaint Bavarian town of Mittenwald, Germany. Admission is €4.50.