Best Things to Do on a Girls Weekend Getaway to Austin, Texas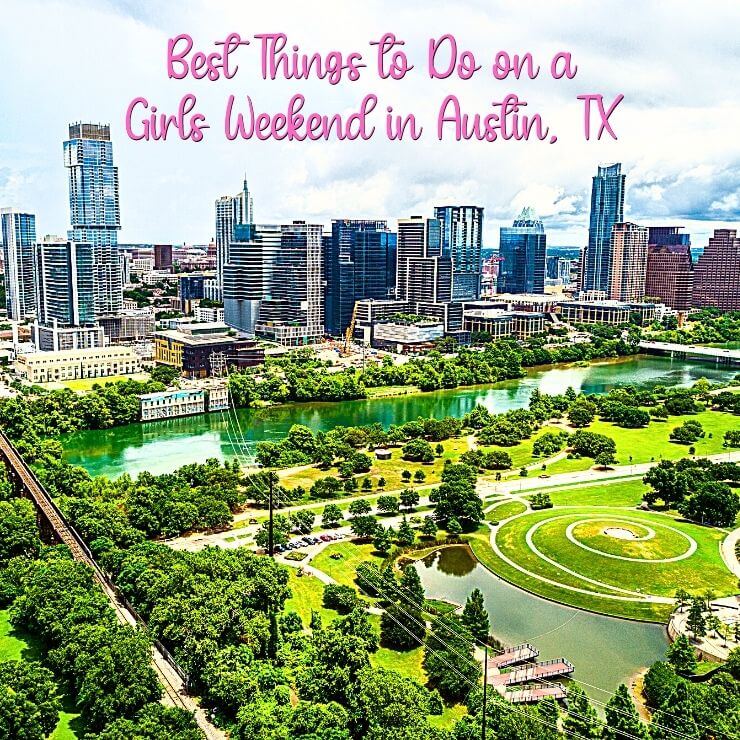 If you and your best girlfriends are looking for a fun weekend getaway, Austin is an excellent option. Austin is the capital of Texas, and it's known for its nightlife, music and art scene, outdoor recreation, tacos and more; all of which combine into one unforgettable girls weekend destination.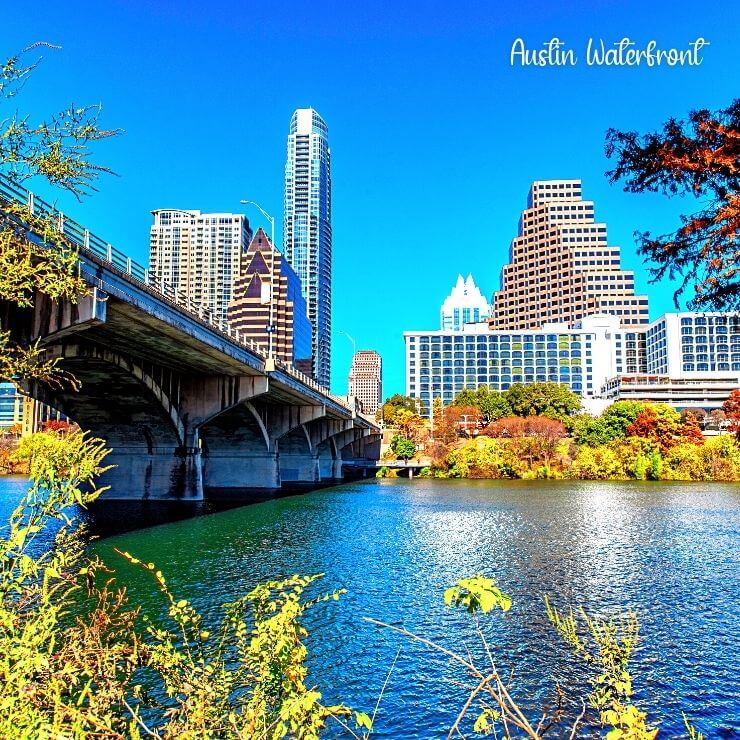 Even if you only have the weekend to spend in Austin, you and your friends are bound to have a blast. We think it's one of the best places in Texas for a girls getaway.
Read on for some ideas for a weekend trip to this booming Texas city and get ready to make memories that will last a lifetime!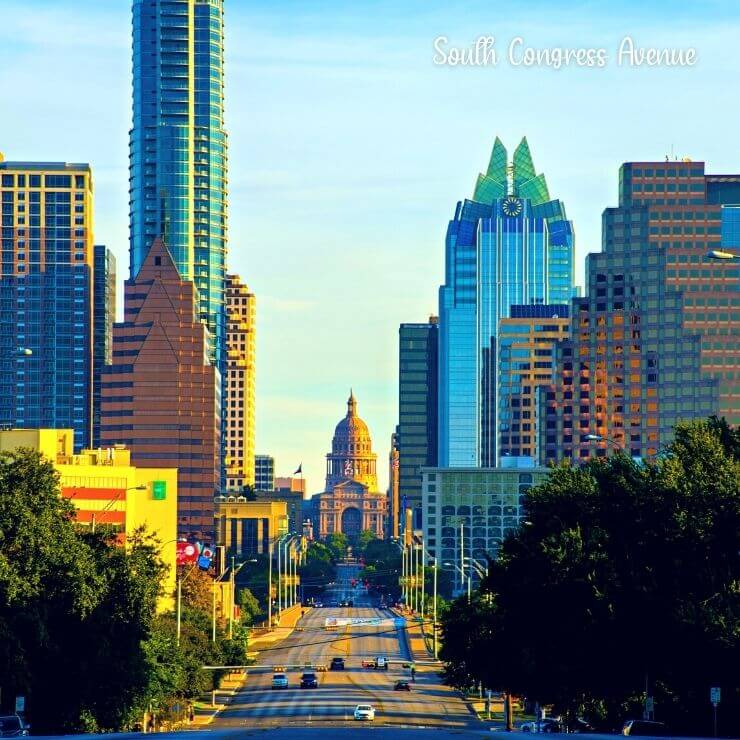 Go Shopping on South Congress
South Congress Avenue has some great shops to browse. From cowboy boots to home trinkets, you'll find it all on this commerce strip.
You and your girls will have a great time shopping 'til you drop. Start prepping your wallets for a shopping spree in Austin now!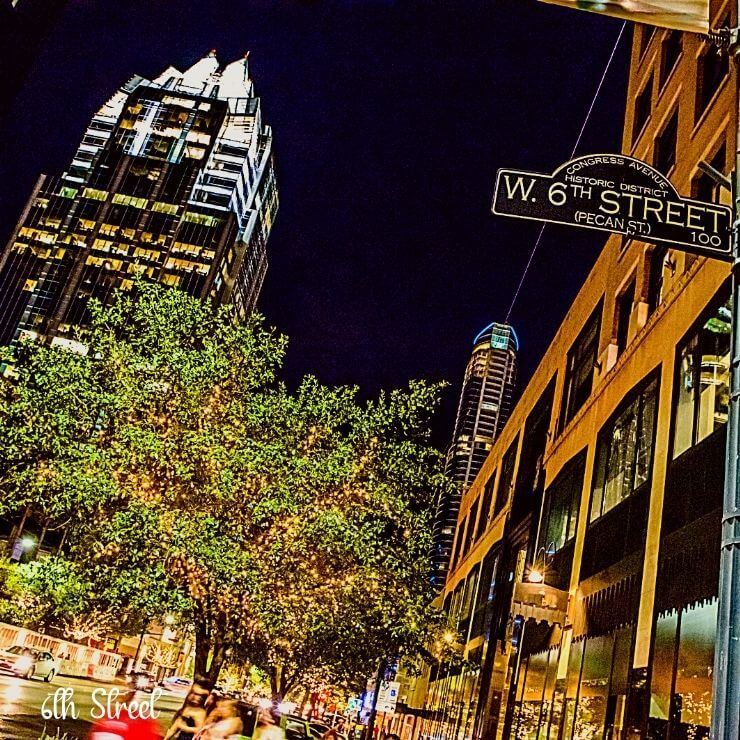 Party and Dance the Night Away on Sixth Street
Sixth Street in Austin is known for its nightlife. Go bar hopping with your girlfriends and mingle with the locals (and maybe some other tourists). Some great bars on this strip include The Jackalope, Parkside, The Parish, and Esther's Follies.
Things can get a bit rowdy on Sixth Street, so make a plan to stick by each other as you bar hop. Don't forget to eat while you're out, too! Which brings us too…
Get Some Tacos and More Tex-Mex
You can't visit Texas without eating some Tex-Mex! There are a few regional taco chains in Austin, like Torchy's. There are also independent eateries serving up yummy Tex-Mex and other delicious cuisine located all over the city.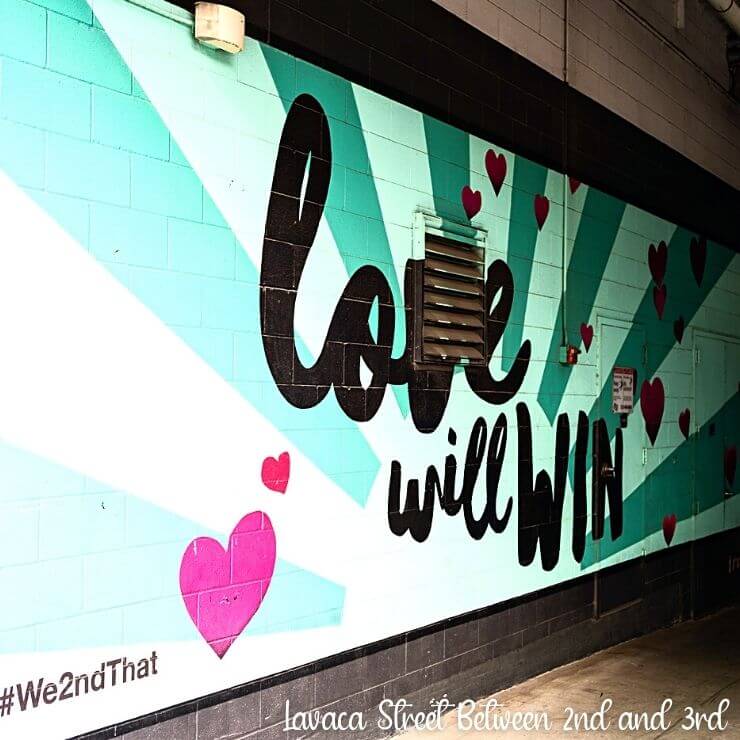 Take Mural Photos with Your Girls
Austin has a couple of popular murals throughout the city, like the famous Greetings From Austin painting. There are many more fun ones to find, though. Snap some fun photos with your friends to post on Instagram later.
There's a map with all of the best murals in Austin, and you can use it to take a self-guided tour.
Austin has a lot of guided tours you can book, too! Viator makes it easy to book these and find one that's perfect for your group of friends.
See Peacocks at Mayfield Park
There's a park in Austin that's filled with beautiful peacocks! Head over to Mayfield Park to see these marvelous creatures roaming the premises. You may even spot some in the trees.
Take a stroll down the park's walking trails to see even more wildlife, and admire the on-site flower gardens, too.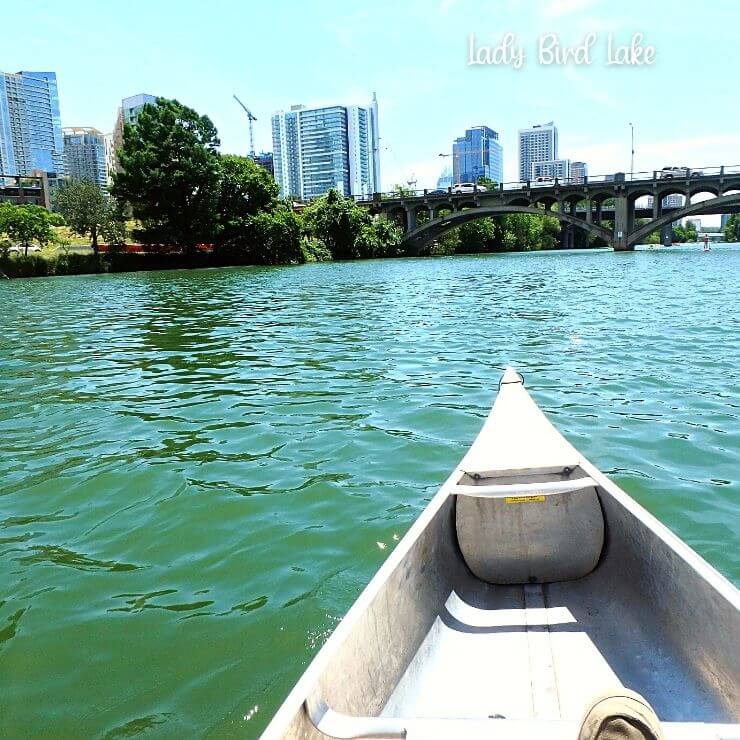 Paddle Through Lady Bird Lake
Motorized boats aren't allowed at Lady Bird Lake, keeping the water calm enough for kayaks and canoes. Go for a beautiful ride through the lake for a peaceful escape from the city. You can rent equipment from local shops, so don't worry about transporting a paddle boat from home.
Visit Austin's Museum of the Weird on Your Girls Trip
Austin's slogan is "Keep Austin Weird," so it's only fitting that there be a museum filled with strange things; like a shrunken head. Ew! But the Museum of the Weird will definitely make for some unique memories from your girls trip to Austin.
There's also a gift shop inside, so you can bring home a funky souvenir.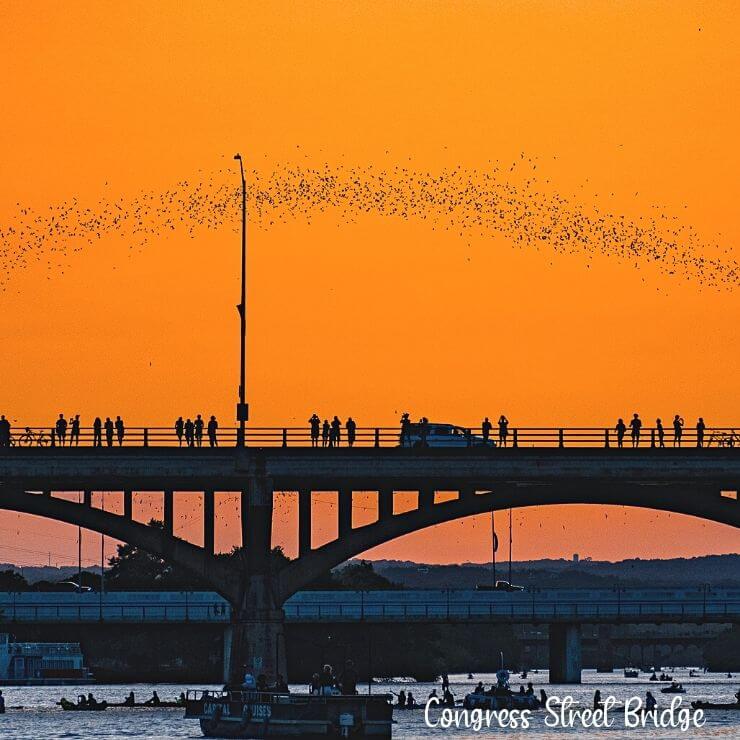 See the Congress Avenue Bridge Bats
Every night, the 1.5 million bats under Congress Avenue Bridge fly away in search of food. People gather to watch this fascinating event. You and your friends can join a bat watching tour or watch them from the bridge for free.
Take a Haunted Tour of Austin for a Spooky Girls Weekend Adventure
Austin has a number of spooky ghost tours. Get picked up in a hearse limo for an eerie tour of Austin with Haunted ATX. Along the way, you'll hear about the city's ghosts as you visit historic spots. If riding in a hearse feels like a bit too much, you can ride in an air conditioned van instead.
Or combine your ghost tour with some drinks on the pub crawl walking tour with Ghost City Tours that takes you to some of Austin's most haunted bars and restaurants.
It's a fun tour to do in Austin during your girls weekend if you and your friends get thrills from scary movies back at home.
Check Out Art at Wonderspaces with a Drink in Hand
This 28,000-square-foot art installation center features a cocktail bar, so you and your friends can enjoy a cosmo while you all interact with the artwork. The exhibits change from time to time, offering a new experience to everyone who revisits it.
Buy your tickets in advance – since this is a popular attraction in Austin, tickets may sell out.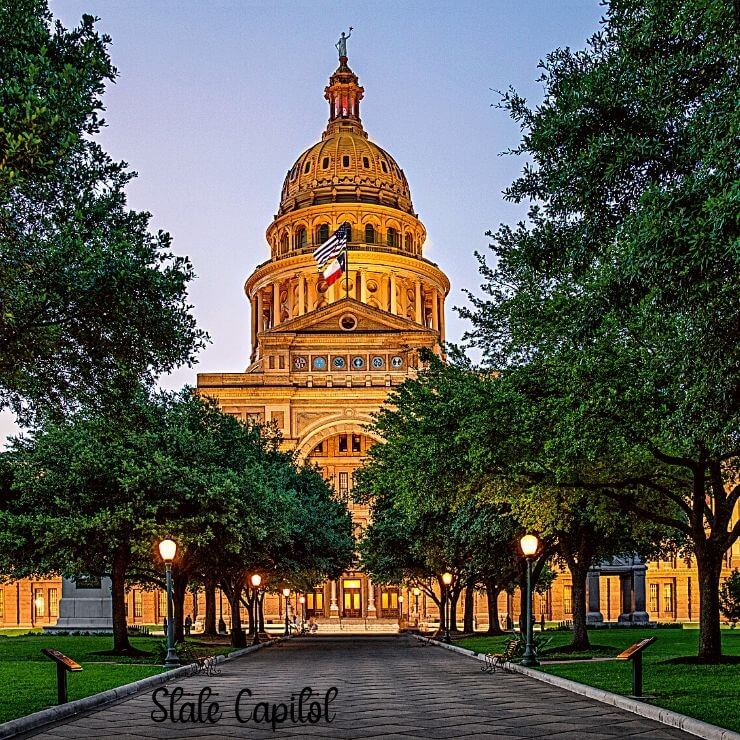 Tour the State Capitol Building
Grab a group photo in front of the Texas State Capitol. Then, take an hour-long guided tour, where you'll learn about the state's history and government.
If anyone in your group is a history or political science buff, or you all just like cool architecture, this tour should be high on your Austin trip itinerary.
Take a Hike in Austin's Zilker Park
Austin's urban park features 351 acres of recreation sites, including volleyball courts and disc golf. Walk through the Zilker Botanical Garden or take a dip in the Barton Springs Pool, open year-round. On a nice day, you could spend half a day using the park's various facilities.
Zilker Park also hosts concerts, musicals, and Shakespeare productions at its theater – if there will be a performance while you're in Austin, consider seeing it.
Go on a Bike-Assisted Austin Pub Crawl
Get some exercise while you drink with Pub Crawlers of Austin, a pub tour that involves cycling through the city. If you get tired while you're riding, don't worry – the bikes have motor-assisted pedals.
Pedal around while you sample some of Austin's best beer with your best friends.
Go Ziplining
Get some thrills during your girls trip to Austin with a zipline excursion at Lake Travis Ziplining Adventures.
You can take the tour during the day or night and race down five different ziplines for an exciting adventure you and your friends will be talking about long after your weekend is done!
Do a Girls Trip to Austin During SXSW
If you and your friends are into music, then visit Austin during the South by Southwest Festival (SXSW) in March and you'll be in for a treat. Even if you don't buy passes, you'll get to attend free concerts and potentially meet musicians. Follow the event's Twitter page to catch updates, events, and more.
If you do plan on buying passes for SXSW, plan to save up: they can cost over $1,000 per person. Since there's plenty to do for free during the event, it's not necessary to buy them.
A Few More Tips for Your Girls Weekend in Austin
When visiting Austin, keep the area's weather in mind. Texas is warm, especially in the spring and summer. Come prepared with shorts, sunglasses, and ample sunblock.
You should also know that Austin is known for its traffic. However, the city is quite large, so it won't be ideal to explore entirely on foot. When in doubt, consider taking public transportation to get around the city.
A girls trip to Austin can be filled with adventure, partying, and fun – it's whatever you make of it. No matter when you visit Texas, you're in for a great weekend.