One Day in a City Itinerary: Boston, Massachusetts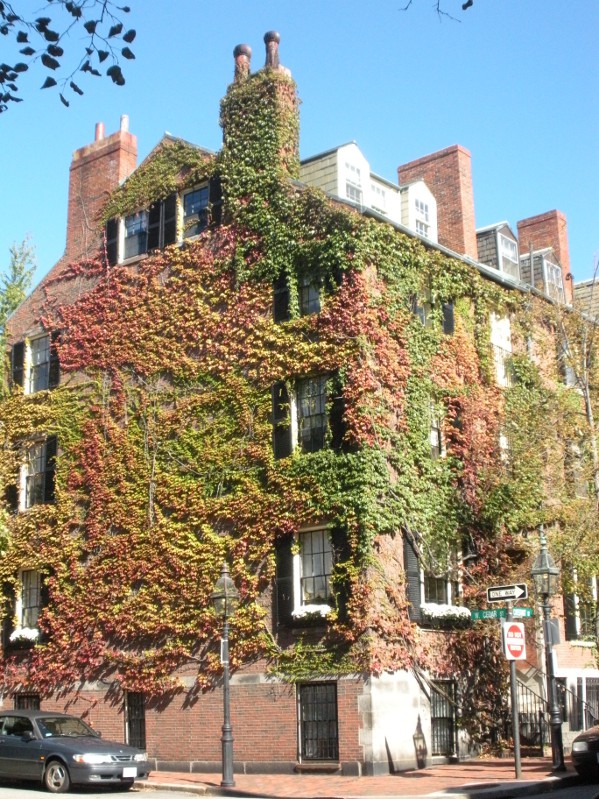 One of the things I love about Europe is the centuries of history that is seeping out of every corner. Boston is one of the few American cities that I get that same vibe from, and it's easy to discover that history, even if you only have one day in Boston.
For a day that lets you experience the history and nature of Boston, here is what I suggest.
This post contains affiliate links, which means if you book or purchase anything using them, I get a commission at no extra cost to you, which helps me keep running this site and bringing you great content! I only recommend products and booking sites I use and like. Thanks for your support! 
How to Start Your Day in Boston
Take the "T" (Boston's subway that is extremely easy to use and efficient) to the Charles/MGH stop and head down Charles Street from the station through the prestigious and beautiful Beacon Hill area of Boston. Veer off to famous Acorn Street to see Beacon Hill at its most charming.
Boston's Isn't Just Old Buildings — Get in a Nature Walk
At the bottom of Charles Street, you'll come to the Boston Public Garden. This is a gorgeous area of Boston with flowing trees framing a wide, curving lake. You'll definitely want to take time to walk around the lake if weather permits. While doing so, keep an eye out for a lovely pair of swans.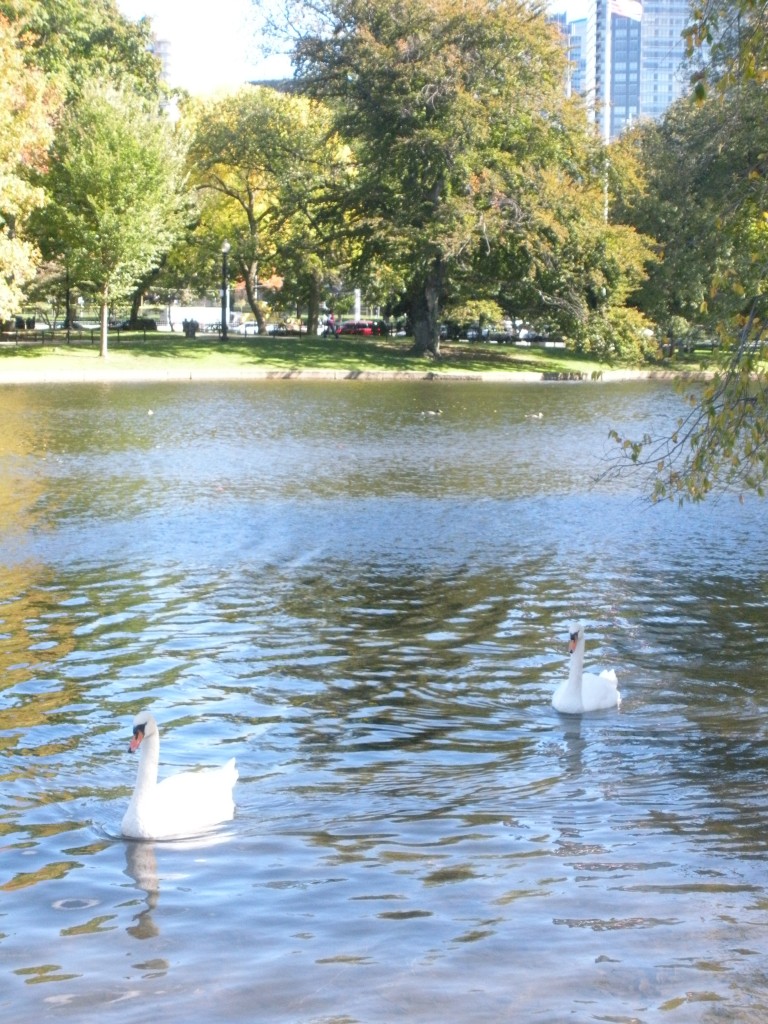 A Sampling of the Freedom Trail When Short on Time
After you've had your fill of the Public Garden, walk to the north of the gardens to Boston Common. This is where the American Revolution part of the day starts. While Boston does have the famous Freedom Trail, doing that entire walk will take most of the day. For my day in Boston since I didn't have a surplus of time I chose sites on the Freedom Trail that were important to me to see and were close enough to each other that it allowed me to spend extra time at Beacon Hill, the Public Garden, and in the North End.
King's Chapel: Church During Colonial Times
A couple blocks from Boston Common sits King's Chapel, one of my favorite sites in Boston. Instead of rows of pews, the church has sections of benches and each family would get their own rectangular section with rose colored benches making up the perimieter, all facing each other. This was to keep everyone close together to conserve heat. Perched above one side of the seating, seemingly floating, is the altar. Compared to the simplicity of the rest of the church, the altar is impressive and eye-catching.
The reason King's Chapel is one of my favorite sites is because it still seems so authentic and really provides a feel for what going to church must have been like in colonial times and in my opinion is one of the best sites to see with just one day in Boston.
More Revolutionary History in Boston
From King's Chapel, it's an easy walk to several other prominent sites in Boston's history. First comes America's oldest Public School and Old City Hall. The Old South Meeting House is the next landmark you'll come to and is worth a moment's pause as this is the building where the discussions started that led to the Boston Tea Party.
From there, follow the signs to the Old State House, which also houses a Boston history museum, and the site of the Boston Massacre.
Where Paul Revere Slept in Boston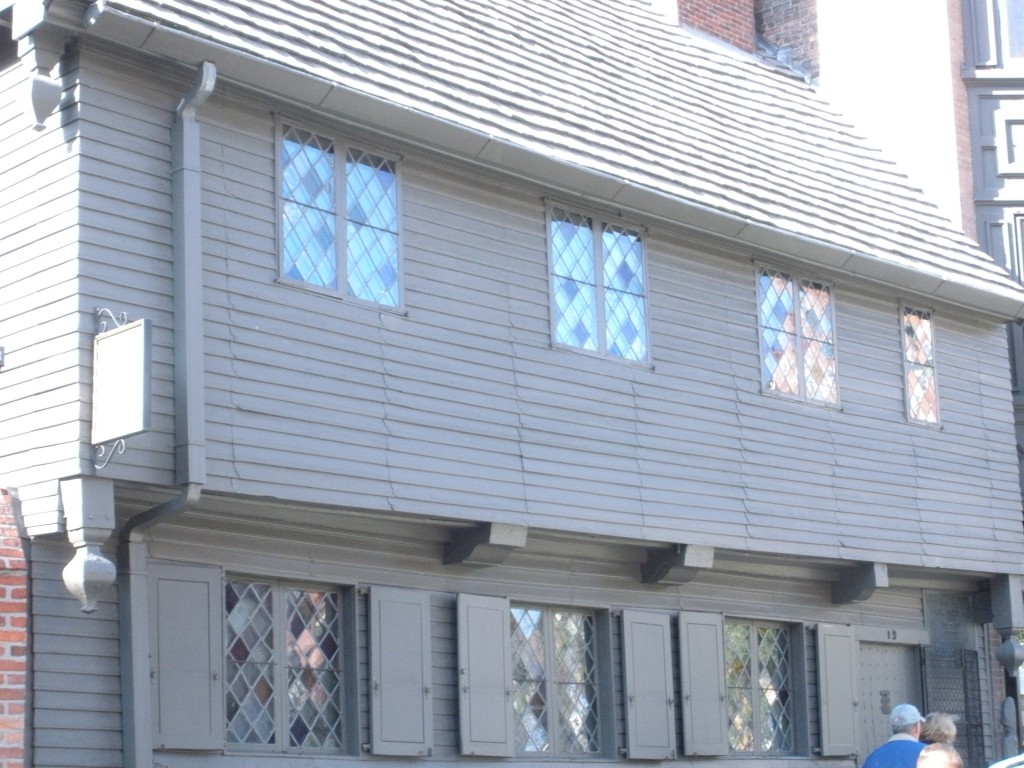 Next up on my one day in Boston itinerary is the Paul Revere house. To get there is about a ten minute hike to the North End area of Boston, where the house is located. Viewing the Paul Revere house consists of walking through the house along a pathway and viewing the rooms inside from behind a rope. Not ideal, of course, but what I'm sure they need to do to preserve the house, and it is still an interesting activity to do in Boston. It really gave me an idea of how home life in the colonial era was like…plus it's Paul Revere's house! How can you not stop in and see where the man of the story we all heard as children rested his head at night?
Right next to Paul Revere's house is Paul Revere Mall, which is a wide pedestrian street with a statue of Paul Revere on his horse at the start and the picturesque Old North Church at the end.
Where to Sleep in Boston
I always got to stay with my sister when I traveled to Boston, which was nice because centrally-located Boston hotels can be expensive! But not everyone has family in Boston, so I did the research for you and found a couple of great places to stay at while in Boston.
Eliot Hotel: If you're looking for some luxury during your stay in Boston, check out Eliot Hotel, which has sumptuous guest suites, elaborately beautiful common rooms, and excellent service. It's also located in the Back Bay neighborhood, which puts you close to Fenway Park and lots of shopping.
Chandler Inn: While this isn't a budget hotel by any means, it is on the more affordable side when it comes to hotel's in Boston's city center, and has modern rooms and amenities. If you're looking for value, historic elements, and comfortable rooms, look into staying at Chandler Inn, located in Boston's beautiful South End neighborhood.
A Boston Foodie Experience in the North End
Another benefit of walking up to the North End is that it is a great place to eat. Be prepared to make a reservation in advance, though, especially if it's a Friday or Saturday night. With that being said, I ended up eating somewhere at which you can't make reservations: Giacomo's Ristorante. No reservations, no cash, and a loooong line. This was epitomized in a conversation I had with a Boston native while waiting in line.
BOSTON MAN: So have you eaten here before?
ME: No, is it good?
BOSTON MAN: (shrugs) Well, it's small, they're rude so they can just get you in and out, they only take cash, there's always a line. (pause) But it's cheap at least.
ME: Oh…ok…well…is the food good?
BOSTON MAN: Oh yeah! The food's great. If you haven't eaten here before, you definitely should.
Gotta love that East Coast attitude.
So how Giacomo's works is that the first seating is let in at 5pm. I was with my sister and we did some research beforehand and figured out we should get there at least 30 minutes beforehand. We got there 40 minutes early in order to make the first seating. Unbeknownst to us, the first seating had been changed to 4:30 and there was already quite a line. We missed the first seating by one table. It was a cold wait, but it went surprisingly fast. The Boston Man was right that it was definitely an eat and leave dining establishment. We were seated within 40 minutes.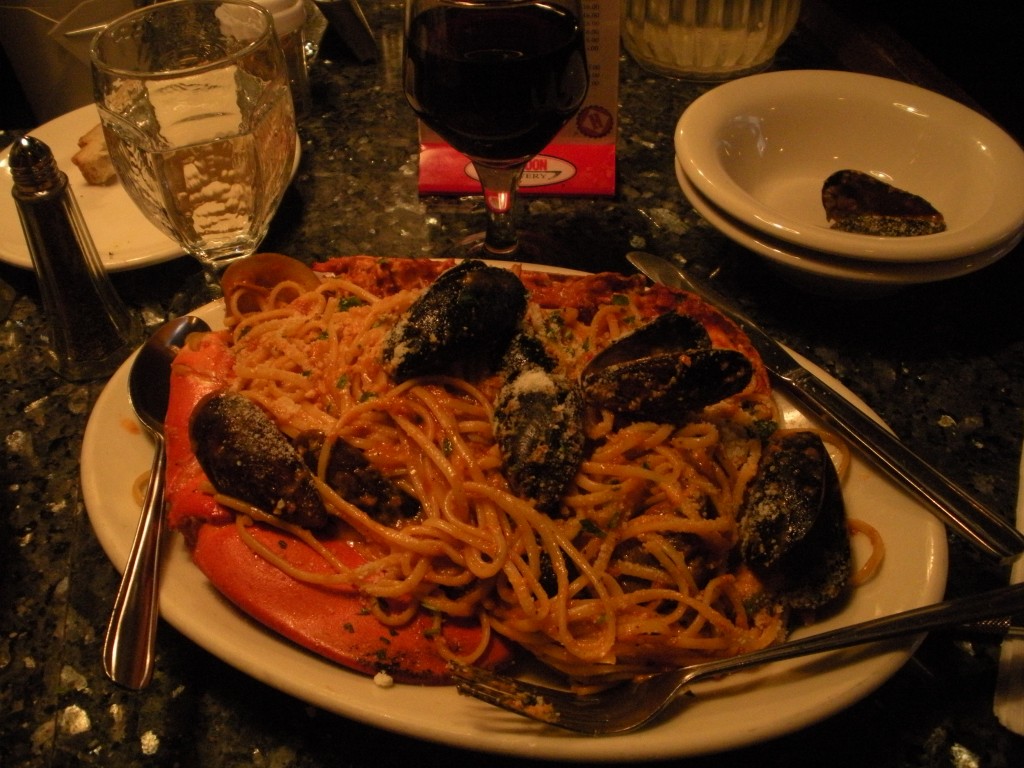 And it was totally worth the wait and delicious. I got a huge plate of seafood with lobster, mussels, and more served over linguine with their Giacomo sauce. The seafood was cooked perfectly.
My sister got the lobster ravioli and she was equally as impressed with her meal.
Plus, it was affordable. That huge plate of seafood cost me under $25. You can't even get that type of deal at Red Lobster! The service was also fun. Sure, our server had a bit of an attitude, but she was still friendly and not rude in the least. It's not the servers that made us want to hurry and leave as soon as we had finished, it was the massive line wrapping around the building. It was a couple hours wait when we left.
Boston CityPASS
Want more to do in Boston? Check out the Boston CityPASS. It gives you admission to four of Boston's top attractions and saves you a ton compared if you did them separately. You'll also get to skip ticket lines, helping to maximize your time even more.
To sum up, as you can probably tell, my favorite part of my one day in Boston was the food, but I also greatly enjoyed the history, architecture, and nature filling the city. Boston is truly one of the great American cities and is not to be missed.