A Fun and Historic 24-Hour Providence RI Itinerary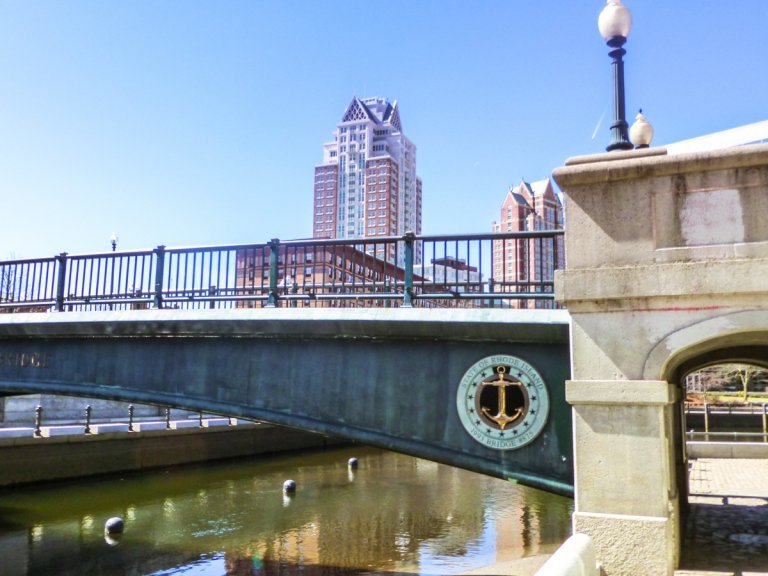 The capital of Rhode Island, Providence, is one of the oldest cities in the United States with epic history and gorgeous neighborhoods and buildings.
Even if you just have one day or a weekend to spend in Providence, you'll have enough time to experience the culture and beauty of the city.
And our detailed Providence itinerary will help you maximize your time while there!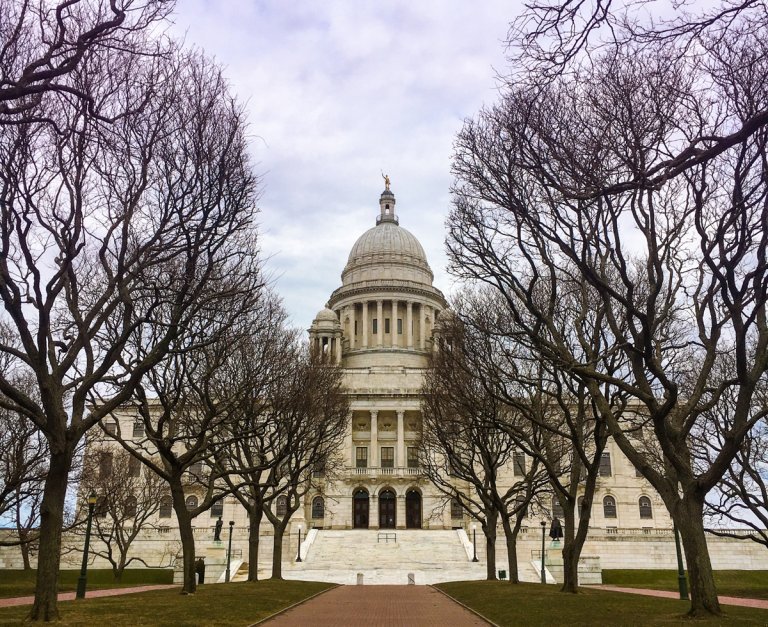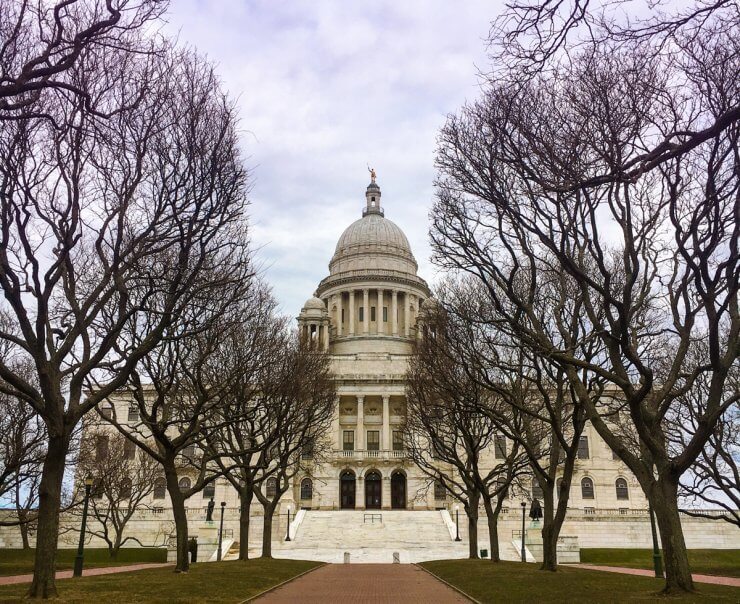 While Providence is technically one of the largest cities in the region, it is eminently walkable, which helps to make it perfect for a 24-hour or weekend trip.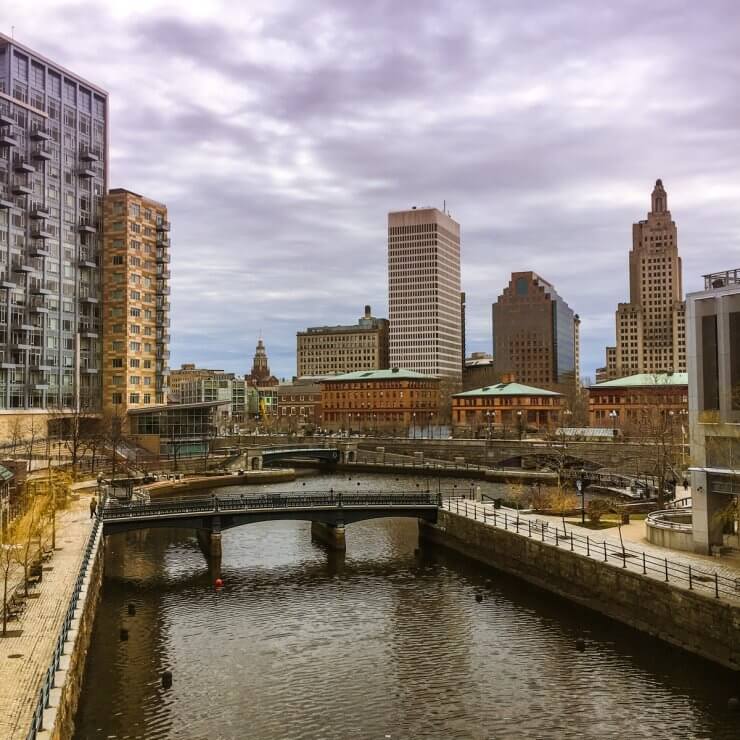 Often overlooked in favor of its trendier neighbors like Boston or Newport, Providence is bursting with historical architecture, beautiful water views, and mouthwatering eats for all palates and budgets.
Adding to its intrigue, most of the attractions in Providence are free or low-cost, which is a nice extra bonus.
Quick History of Providence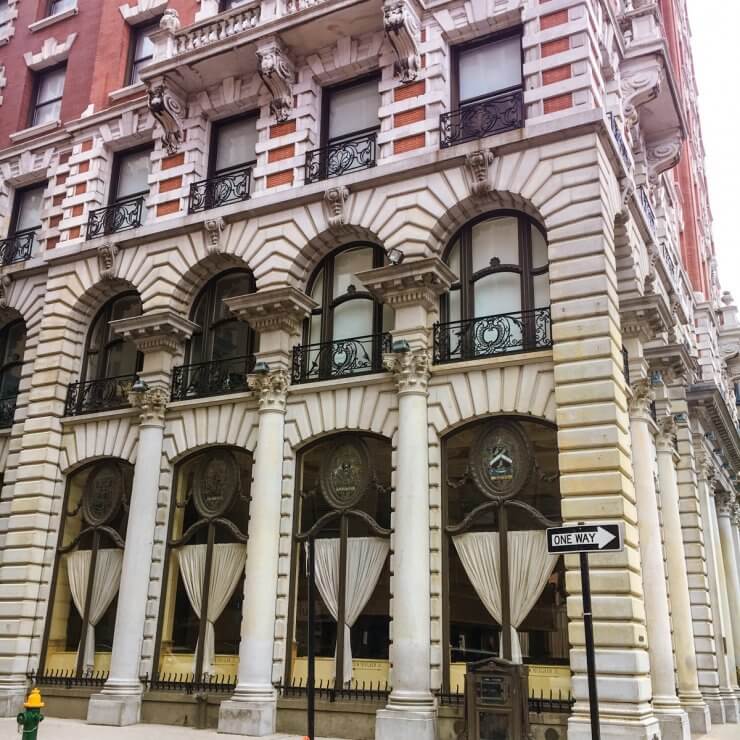 Providence was founded in 1636 by Roger Williams, a Puritan minister who had been banished from the Massachusetts Bay Colony for his then-controversial opinions of separating from the Church of England and ceasing the confiscation of land from Native American tribes.
He originally named the city "Providence Plantations," but Plantations was removed from the name in the 2020 elections due to its historical connotations.
Rhode Island was the first of the 13 Colonies to declare its independence from England in May of 1776, and the state has a wealth of both historical and modern sites to explore.
24 Hours in Providence Itinerary
Read on for the ultimate one day in Providence itinerary, plus a bonus idea if you find yourself with a bit of extra time.
1st Stop: Rhode Island State House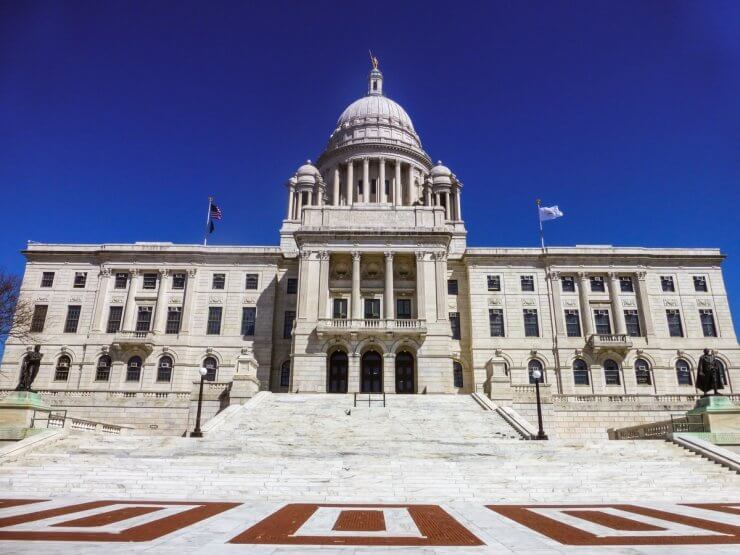 If you arrive in Providence by train, the Rhode Island State House is located right next to the train station — you can't miss it! The gorgeous Neoclassical building rises above the downtown area and is well worth a visit.
Fun fact: the dome is the 4th largest self-supporting dome in the world, preceded only by St. Peter's Basilica in Rome, the Minnesota State Capitol in St. Paul, and the Taj Mahal in India.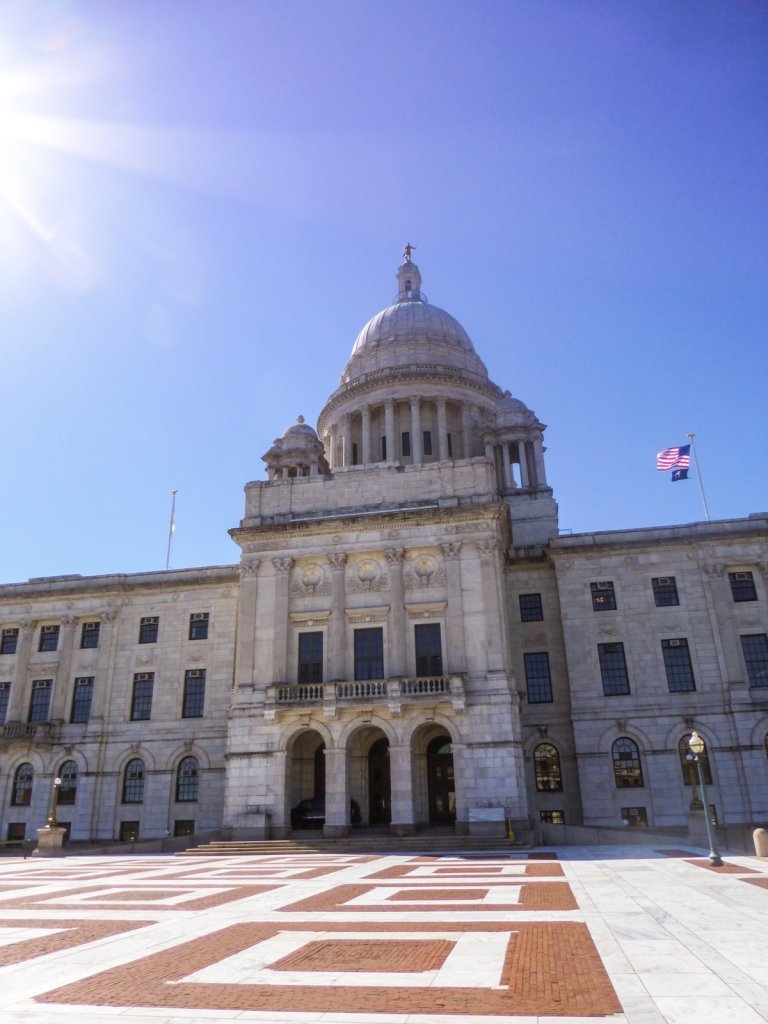 The State House is topped by a statue called "The Independent Man," symbolizing the freedom of thought and entrepreneurial spirit of the smallest state in the U.S.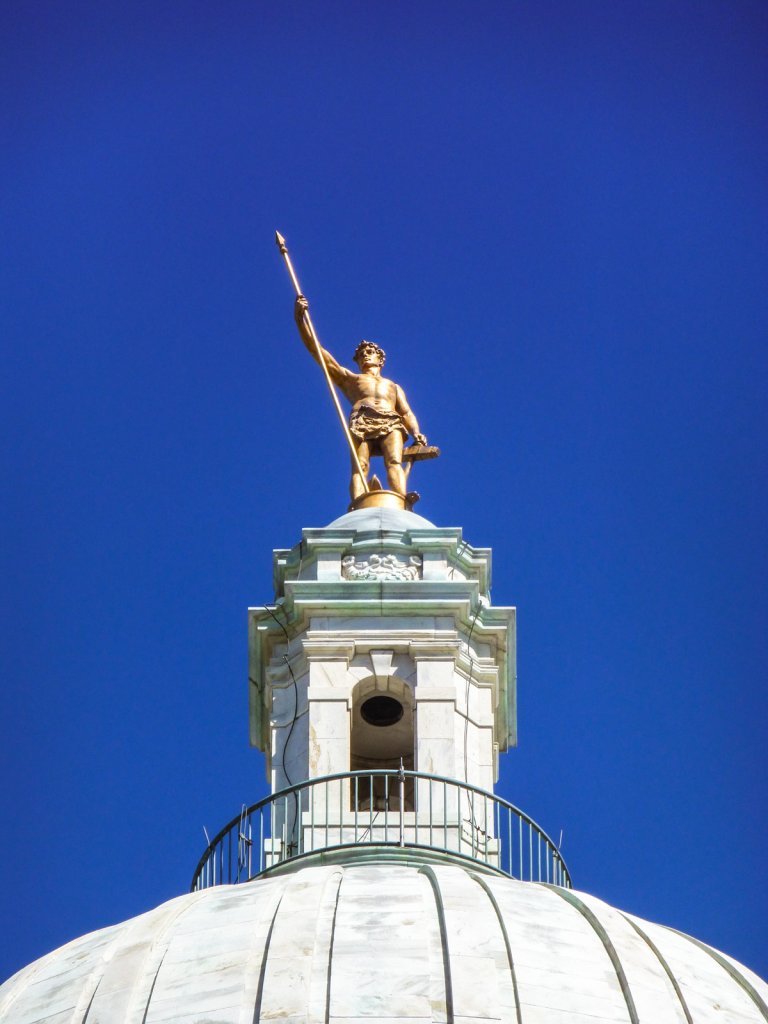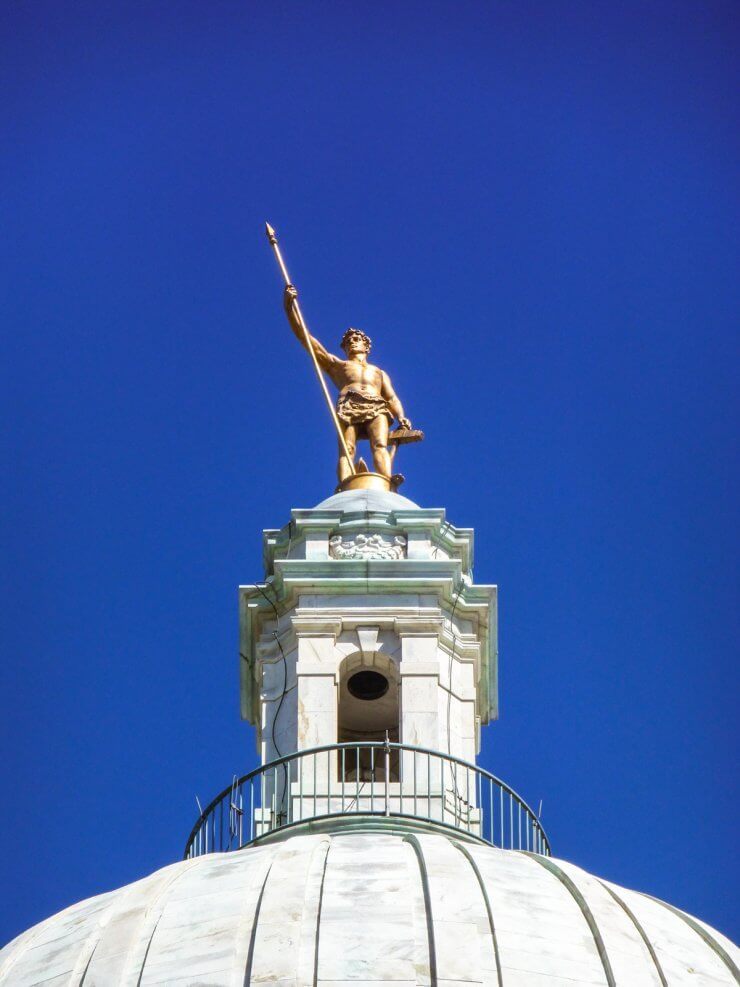 The interior, if possible, is even more beautiful!
The original bas reliefs are stunning, and don't miss the 1663 Colonial Charter, which established Rhode Island as one of the 13 Colonies and granted religious freedom by King Charles II.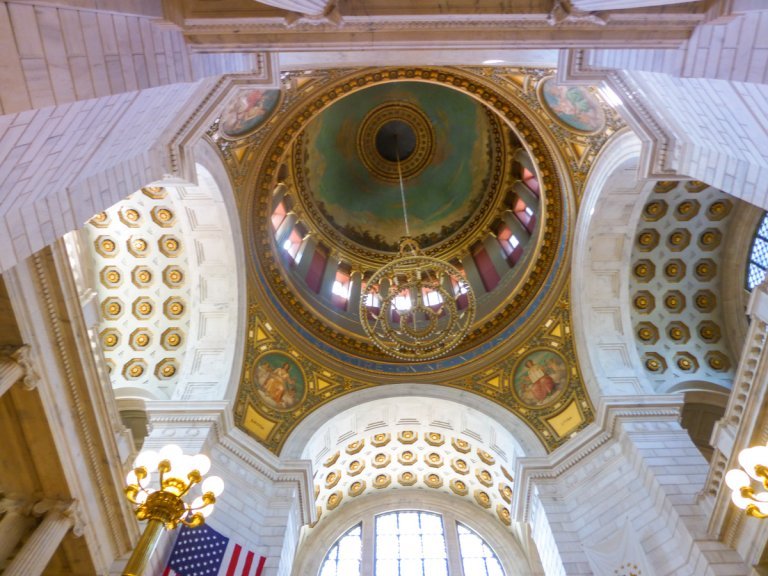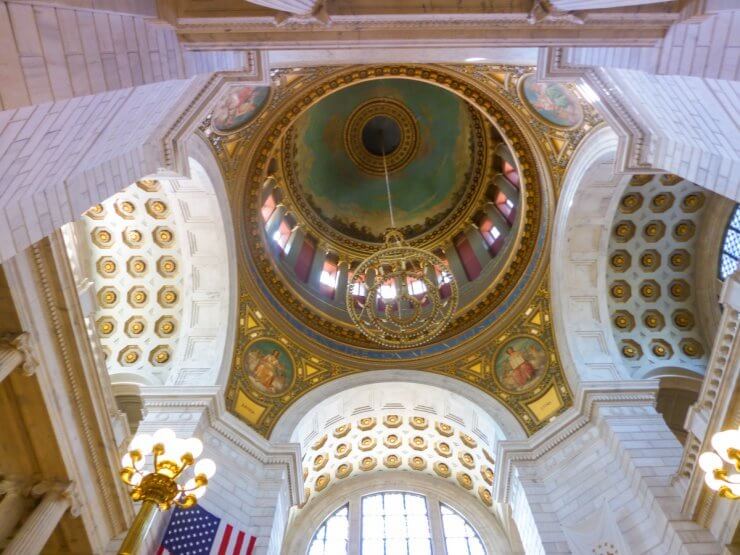 Free tours are available daily at 10 a.m. and 1 p.m., and can be reserved in advance. You can also "DIY" the tour using the self-guided brochure available.
2nd Stop: Downtown Providence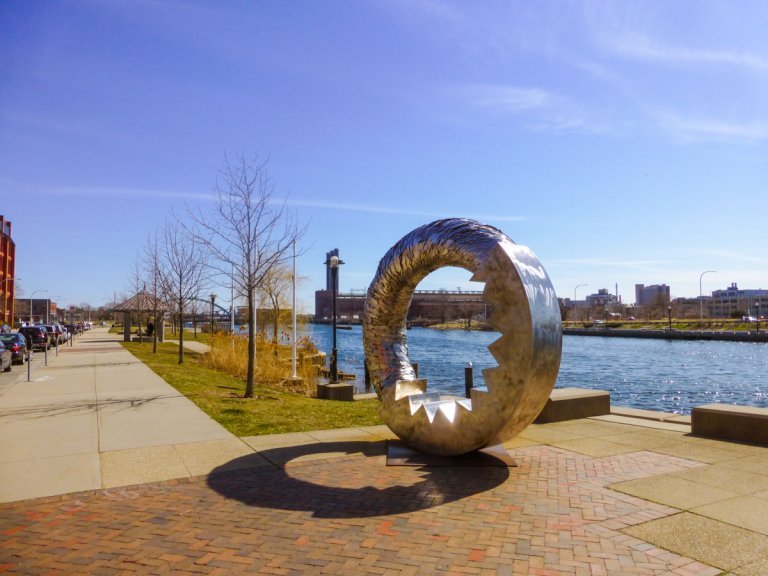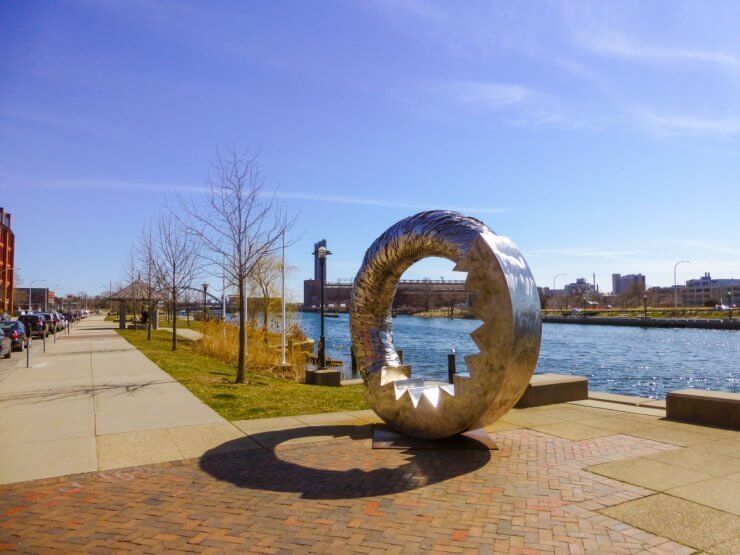 Surrounding the State House is the bustling downtown area of Providence. While not large, there is ample shopping, dining, and architecture to admire and it's fun to dedicate some time to exploring the downtown area during your one day in Providence.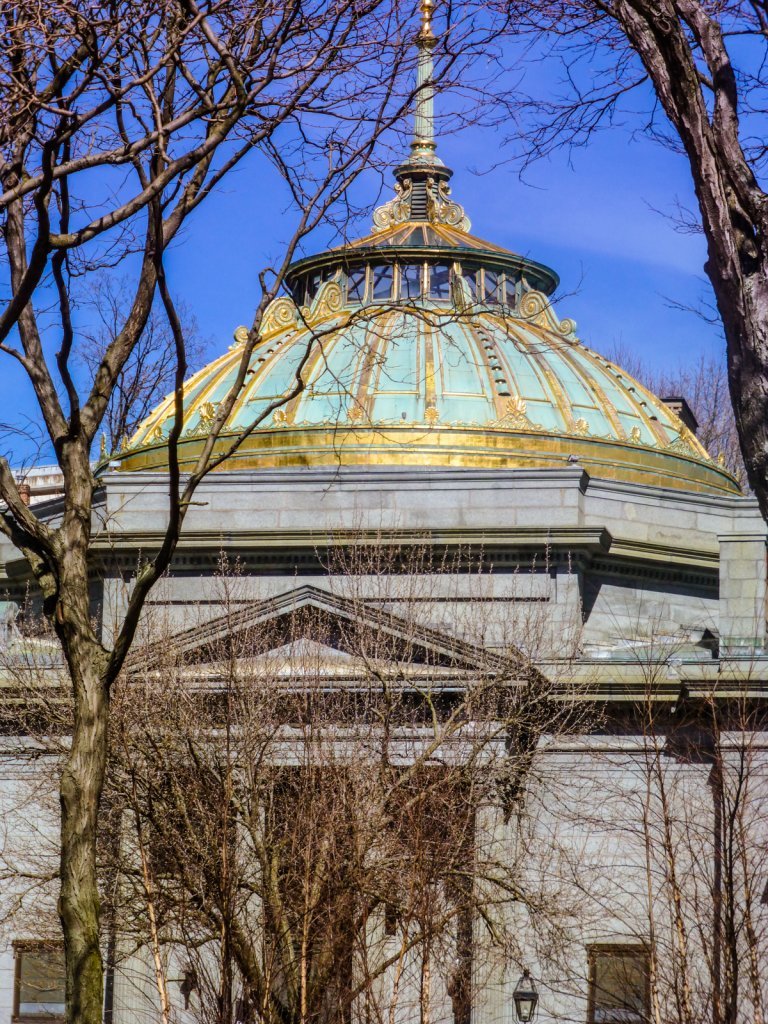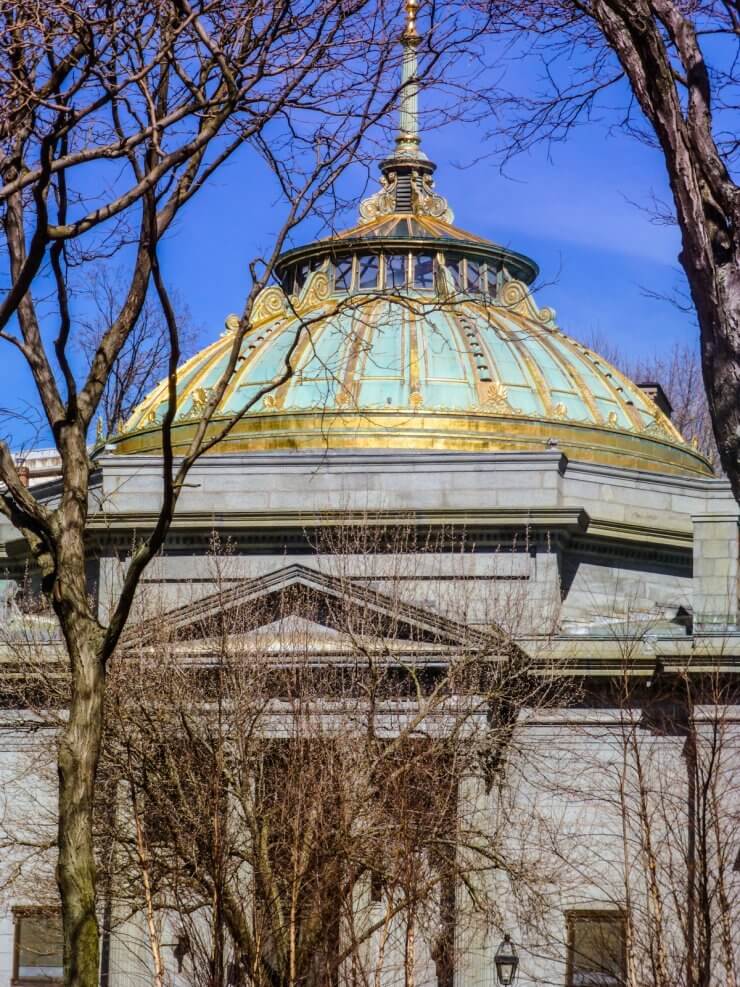 Follow the path of the river, and make sure you don't miss the Providence City Hall, Customs House, Old Stone Bank, and Providence Performing Arts Center.
The Providence RiverWalk and Waterplace Park feature an adorable cobblestone walking path, 3/4 of a mile in length. If you'd like to extend this walk, the Waterplace Park path is about 2 miles long.
3rd Stop: College Hill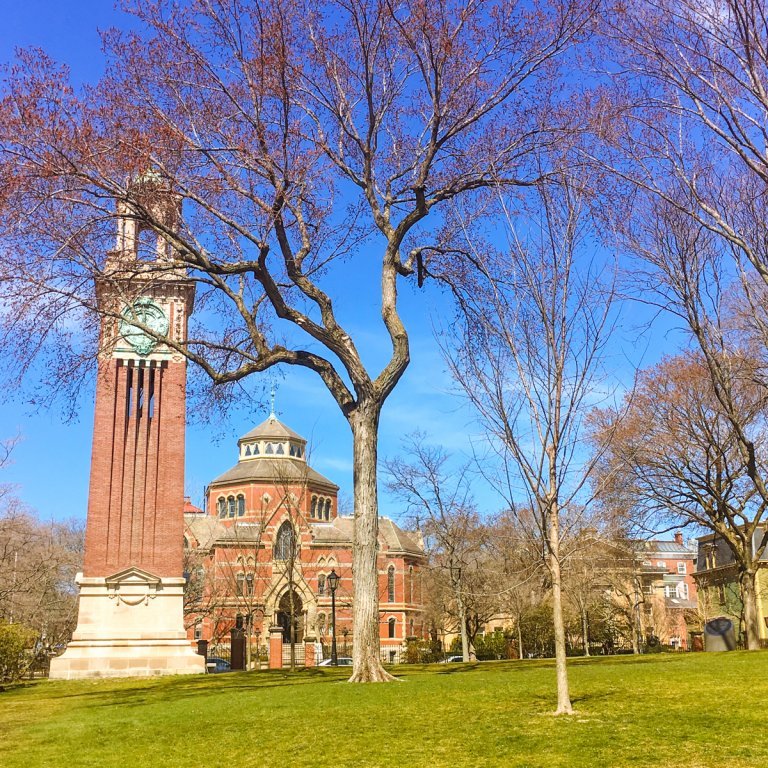 College Hill is where Providence's academic and historical glory truly stands out. Home to both Ivy League elite Brown University and the acclaimed Rhode Island School of Design (RISD), the College Hill area is filled with historic architecture and scholastic scenery.
Brown's campus is Ivy League glory at its finest and beautiful to walk around.
Also in College Hill, be sure not to miss the Providence Athenæum, a historic library built in 1836 featuring floor-to-ceiling bookshelves (complete with moving ladders!), cozy reading nooks, and beautiful natural light.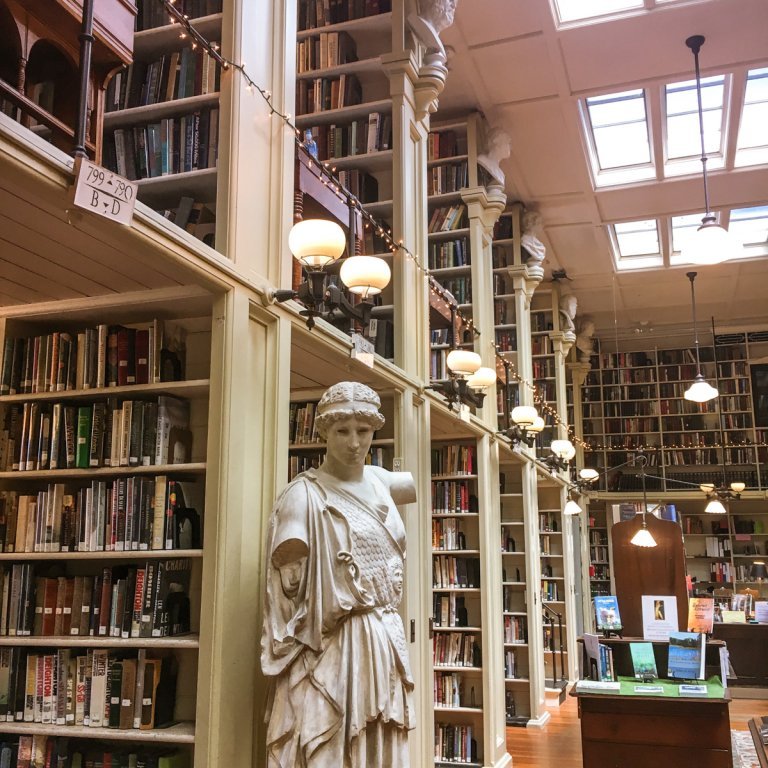 The Rhode Island School of Design (RISD) has a fabulous museum that is really worth a visit, with a lovingly curated collection of all sorts of art, ranging from old-school to modern.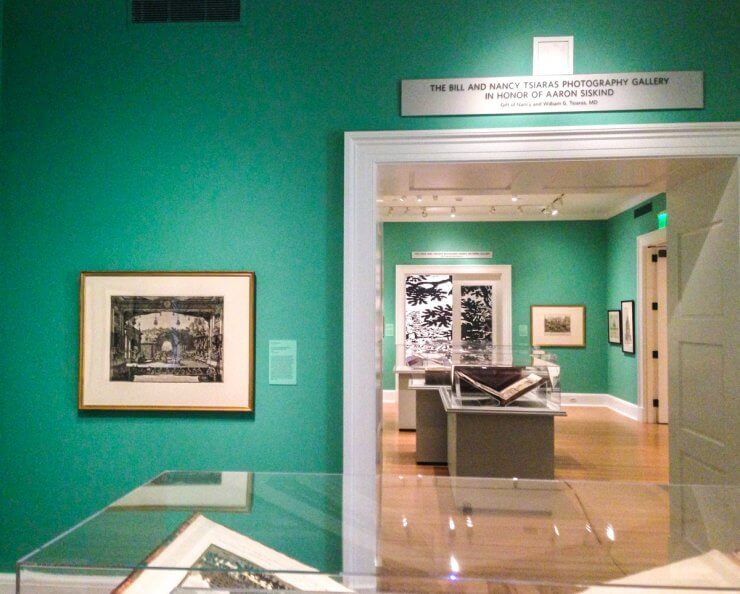 Another College Hill highlight is the variety of architecture and historic houses, dating back to the 18th century.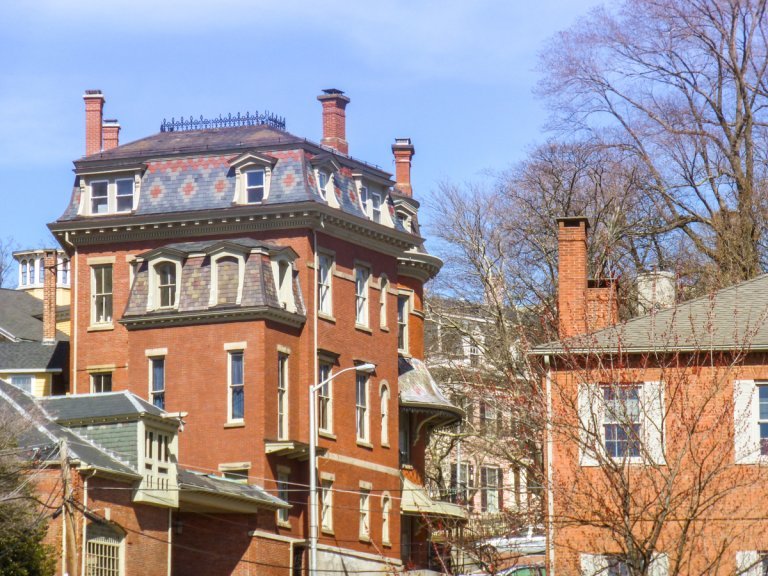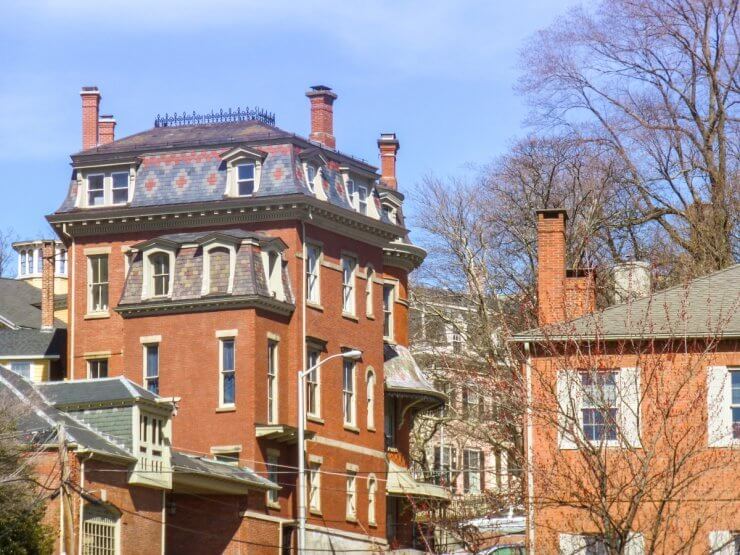 Some architectural styles to note include Georgian, Federal, Renaissance Revival, and more. The historic houses are protected by the city and are in outstanding condition. There are also several churches here, also built in a variety of historic styles, that are worth exploring.
One Day Tour Tip: The Discover Providence Guided Sightseeing Tour can help you effortlessly see some of these attractions in just 90 minutes with time to walk around a couple of the destinations, too!
MORE POPULAR TOURS IN PROVIDENCE: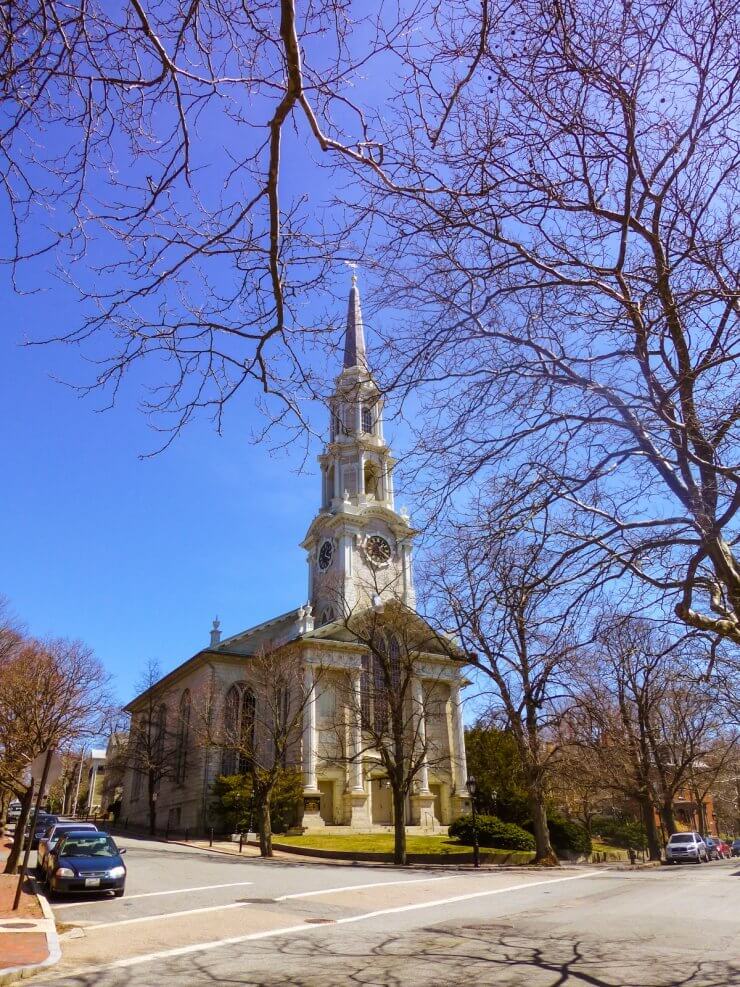 Read More: One Day in Newport, Rhode Island
4th Stop: Federal Hill and Dinner at Los Andes
Federal Hill, historically an Italian-American neighborhood similar to Boston's North End, is filled with Italian eateries and cute decor.
Spend some time people-watching at the DePasquale Fountain, and perhaps pop into a bakery for an Italian cookie, pastry, or gelato.
However, make sure not to get too full, as Federal Hill is also home to absolutely delicious Peruvian-Bolivian cuisine at Los Andes, where you absolutely should stop for dinner! Be sure to make a reservation, as this restaurant gets packed on weeknights and weekends alike.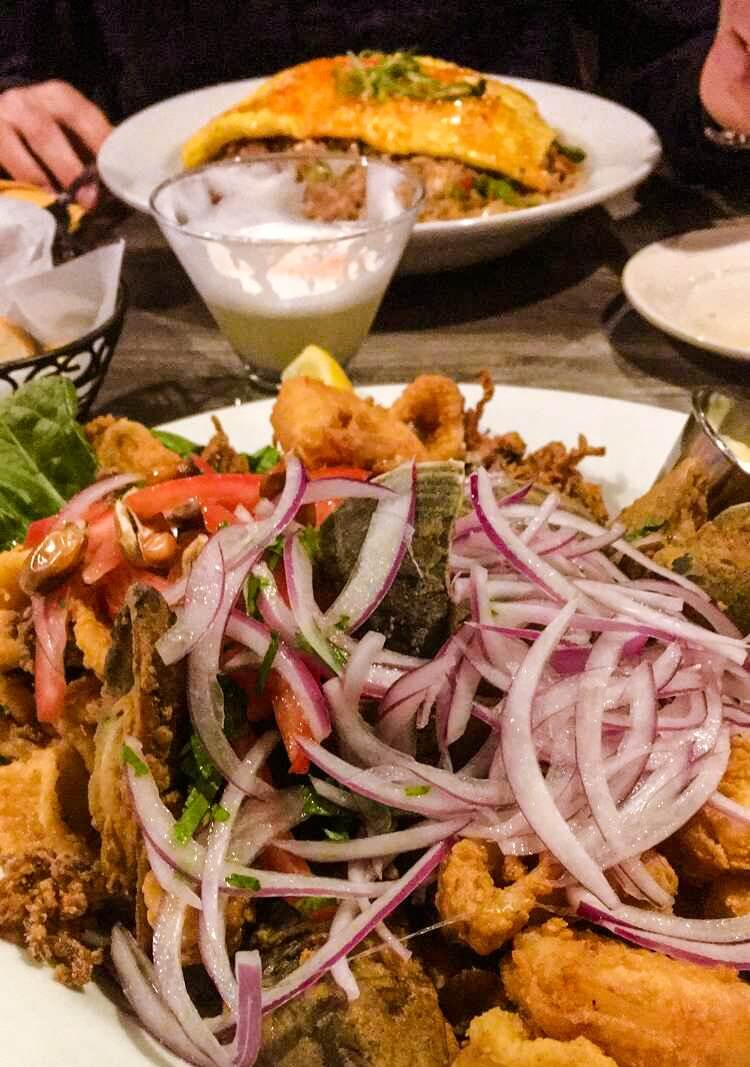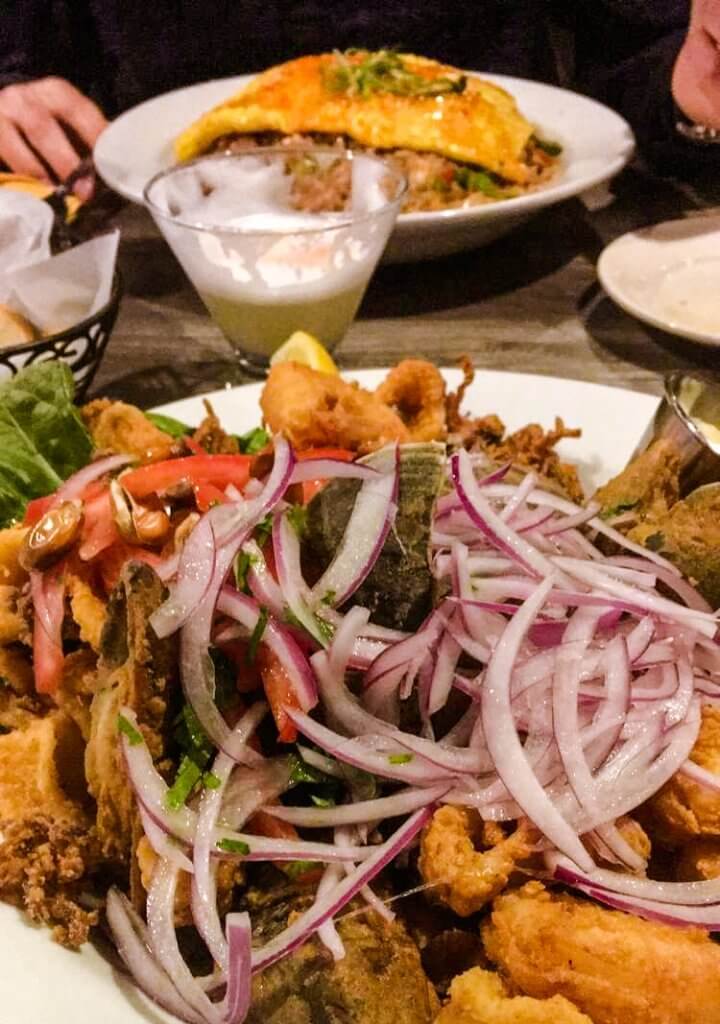 Los Andes' seafood platters, ceviche, and grilled meat platters are enormous and bursting with flavor, and its cocktails are unique and flavorful, too. The pisco sour is a particular favorite!
Read More: Review of Siena Restaurant in Providence's Federal Hill Neighborhood
5th Stop: Nightcap at the Avery or Ogie's
In addition to its renowned cuisine, Providence also has a great bar scene, perfect for a nightcap after dinner.
In particular, hip speakeasy The Avery is a must-visit for quirky cocktails and a vintage, "Gatsby-esque" interior, complete with neat stained glass-style Art Deco artwork, wood-paneling, and an inviting menu. The mango lassi cocktail in particular is delicious, and you'll feel like you're traveling back in time.
Alternatively, for something very spunky and different, check out Ogie's Trailer Park, a delightfully kitschy "trailer park-themed" bar with adorable decor reminiscent of the 1950s, complete with inventive cocktails, late-night comfort food, and Americana galore. Their Moscow Mules are very, very good.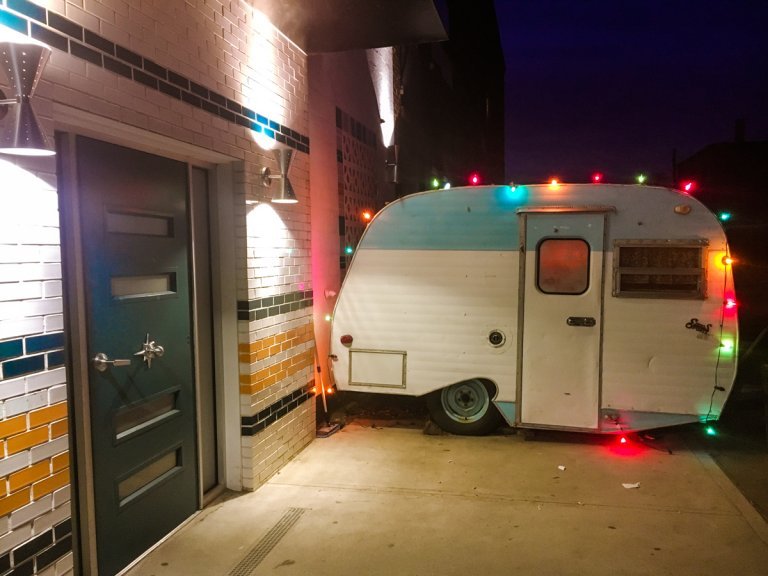 Also, if you're visiting on designated days between May and November, be sure to check if WaterFire is on display that night.
WaterFire is a public art installation of sculptures set on fire on the rivers downtown, and is a breathtaking and spectacular sight. If you have some flexibility about when you visit and are visiting during these months, try to plan around seeing this spectacular show!
Bonus Thing to Do in Providence: Roger Williams Park
If you have some free time in the afternoon, check out Roger Williams Park.
Roger Williams Park is an absolute treasure. Comprising of over 400 acres of prime city real estate, natural splendor abounds here!
Known as "The People's Park," you can spend anywhere from an hour or so on one of its walking paths to a full day here, relaxing on a picnic blanket, visiting the Roger Williams Park Zoo, or exploring the botanical center or Carousel Village, with its historic carousel.
Visiting the park is free, but entrance to the zoo (which includes Carousel Village) costs $17.95 for adults.
Getting There and Getting Around Providence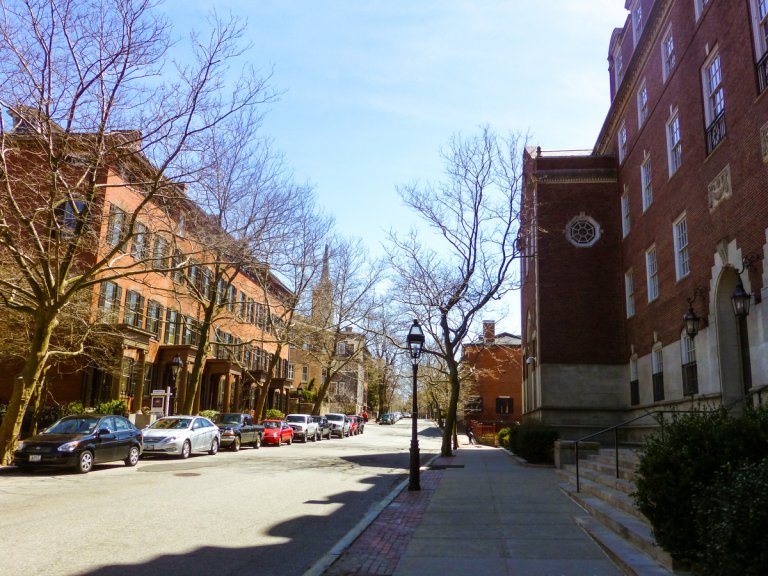 If you're already in New England, Providence is super easy to reach by train. As mentioned above, the train station is located right in the middle of the downtown area, and it is the most convenient way to explore the city.
If you're traveling from Boston, the commuter rail ride from Boston's South Station to Providence takes less than an hour, with weekend fare discounts often available.
Read More: One Day in Boston
You can also take the Amtrak from other New England cities like Concord, New Hampshire, or Portland, Maine.
If the train schedules don't align well with your plans, there is regular bus service from companies like Peter Pan between Newport and Providence or Boston and Providence.
If you'd prefer to drive, beware of traffic. Parking is available, but can be challenging during peak periods.
Once in Providence, it is easy to walk all over the city. While Providence doesn't have a metro, it does have an interconnected series of buses called the RIPTA, as well as a trolley and hop-on-hop-off tour buses for tourists.
Where to Stay in Providence
Providence has a vast array of accommodation options from hotels to B&Bs to vacation rentals. If short on time, staying in the city center is ideal. This handy maps show you hotels and vacation rentals all in one place so you can easily compare.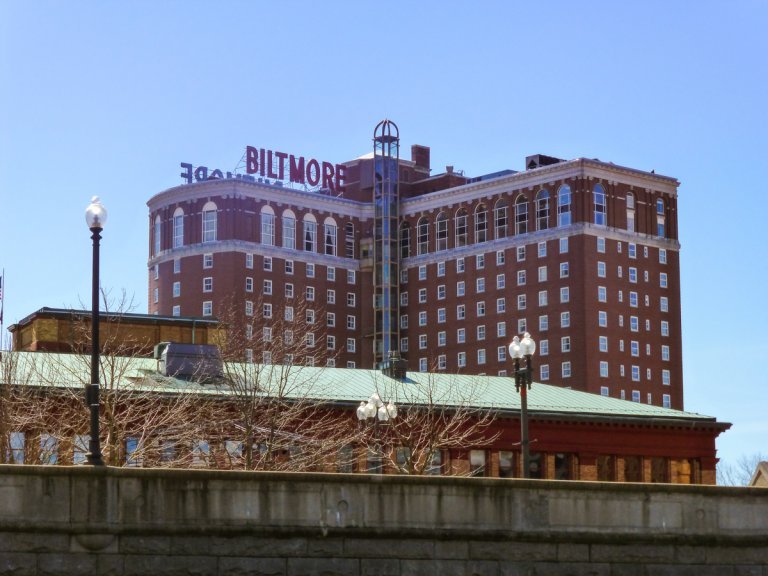 The Graduate Hotel is where One Day in a City founder, Gina, stayed while in Providence. However, back then it was called the Biltmore. She loved her stay in this historic hotel which is over 100 years old! The lobby was fantastically gilded with a turn of the 19th century feel.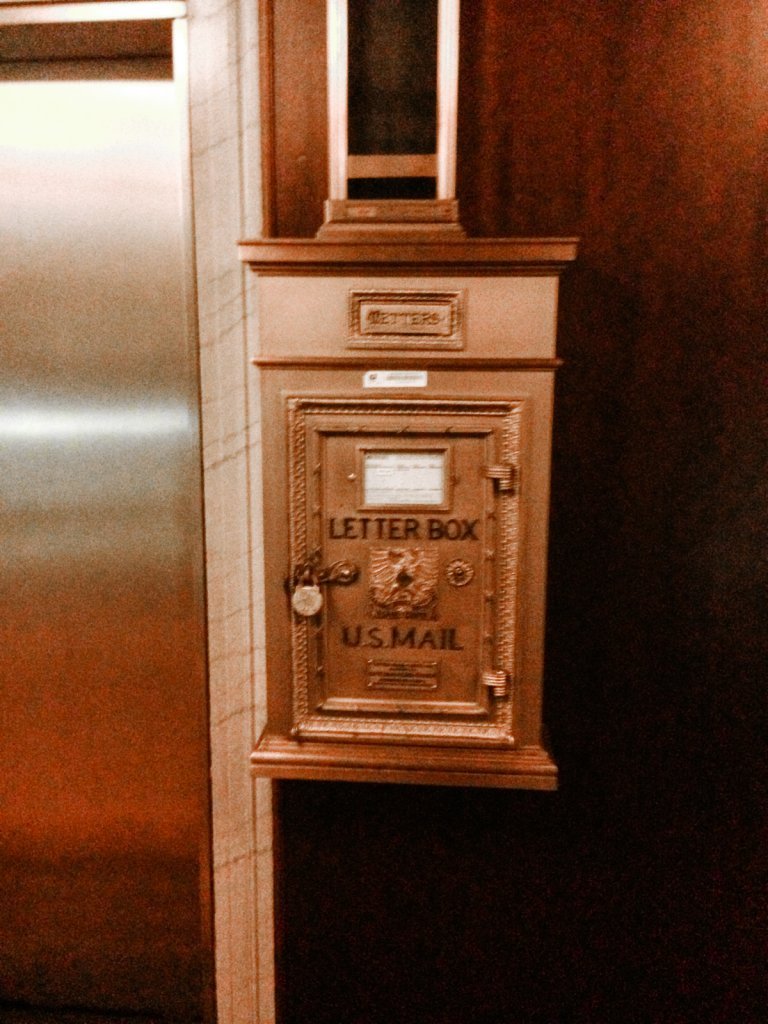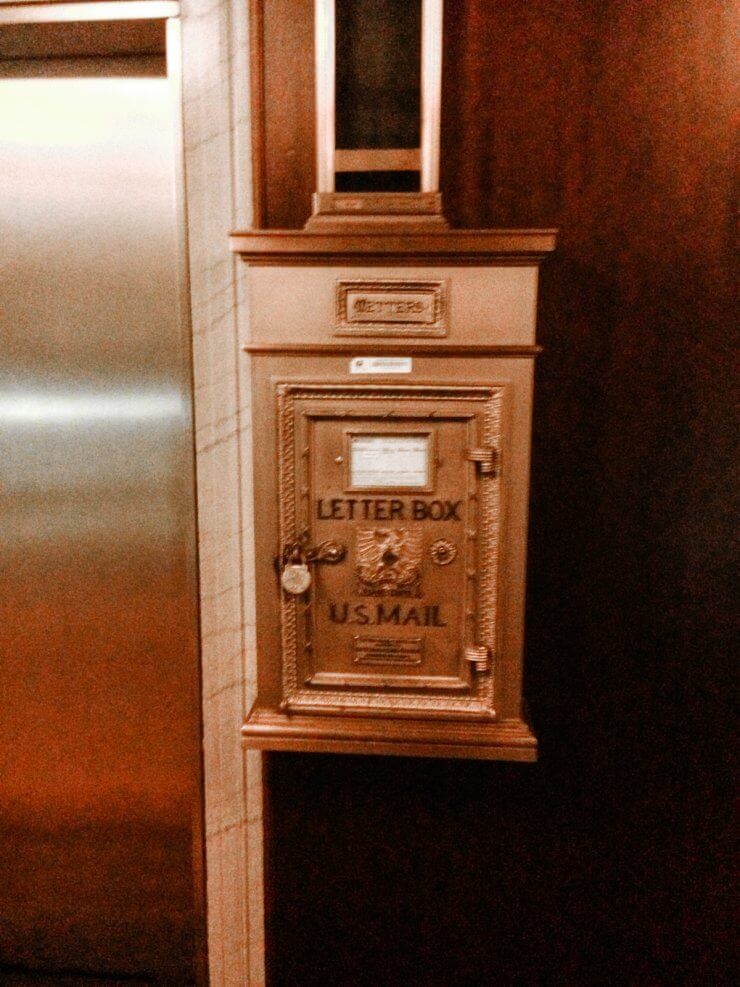 The rooms are on the smaller side, which helped to keep the price of the room down. Though the rooms are small, they are well-appointed and comfortable. They were also renovated after the hotel became the Graduate so Gina wants to go back and check them out again! You can check them out now here.
—> Click here to see more pictures and prices for the Graduate Hotel.
Enjoy your time in Providence, Rhode Island!
About the Author: Tegan and Alex are travel, hiking, and biking enthusiasts currently based in Boston, Massachusetts. There is nothing they love more than exploring new places by walking, and they have visited over 30 countries together since they met in 2015. Their love for "walking the world" led them to found Why Not Walk, a travel guides site. Follow them on Instagram, Facebook, or Pinterest to start planning your next adventure.
Found this article helpful? Share on Pinterest!