Ultimate Guide for the Best Things to See and Do in San Francisco in 24 Hours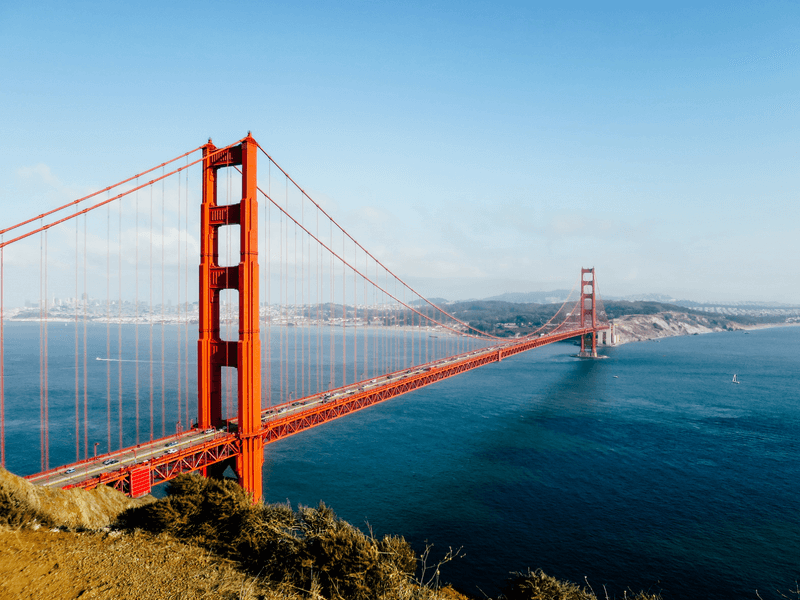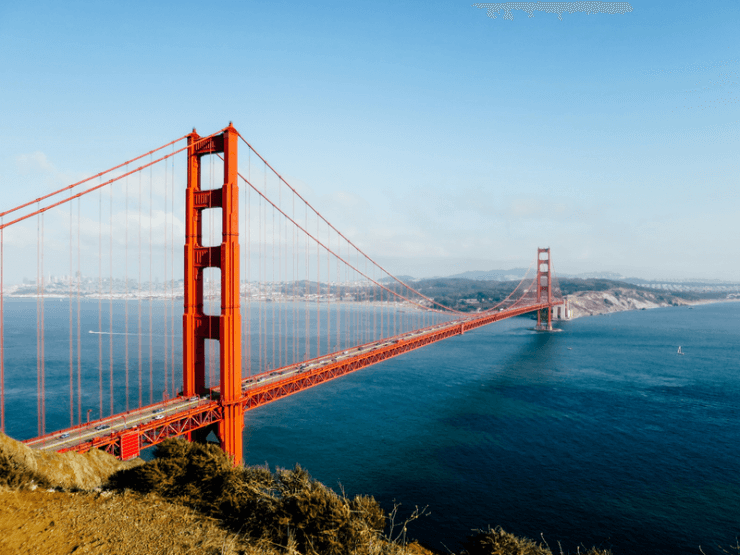 One of my absolute favorite U.S. cities is San Francisco, California and it's well worth a visit even if it's just a day trip to San Francisco — which I did numerous times back when I lived in San Diego. Whether you have a day in San Francisco or longer to explore, you'll no doubt become infatuated with the city's gorgeous skyline, historic architecture, harbor and water views, beautiful parks, and a certain famous bridge.
San Francisco is an easy city to fall in love with. But ok, it's not perfect — those views often come courtesy of thigh-burning hills and the iconic sites mean expensive accommodation and cuisine, so I guess not everything is to love. But still, San Francisco is one city you have to see, and if you're short on time to do so, fear not, I have you covered with my One Day in San Francisco guide.
Editor's Note: In recent years, theft in San Francisco has become an ongoing issue. Be careful of pickpocketing or leaving anything of value in cars.
What You'll Find in This One Day in San Francisco Guide
Time needed: 1 day
Wondering how to best see San Francisco in a day? You're in the right place. Here's an overview of what I'll be covering in my One Day in San Francisco itinerary guide below.
Getting Around During Your One Day in San Francisco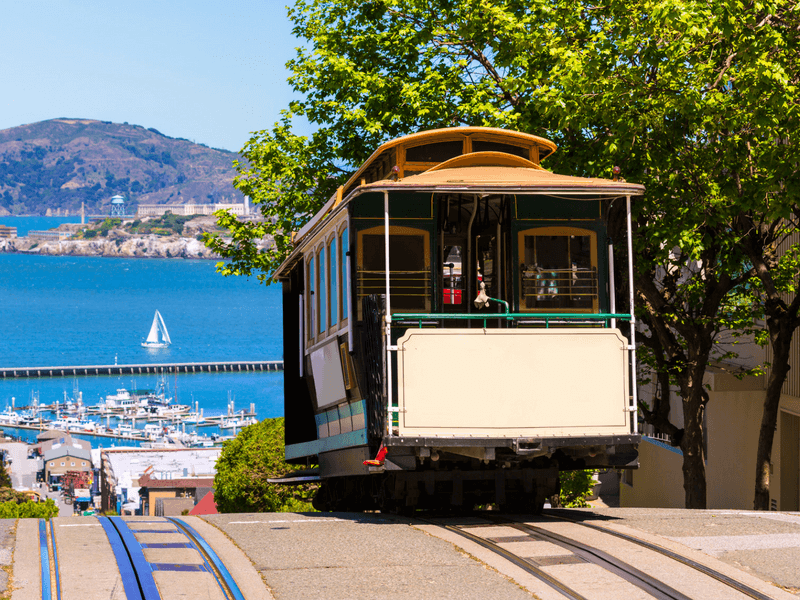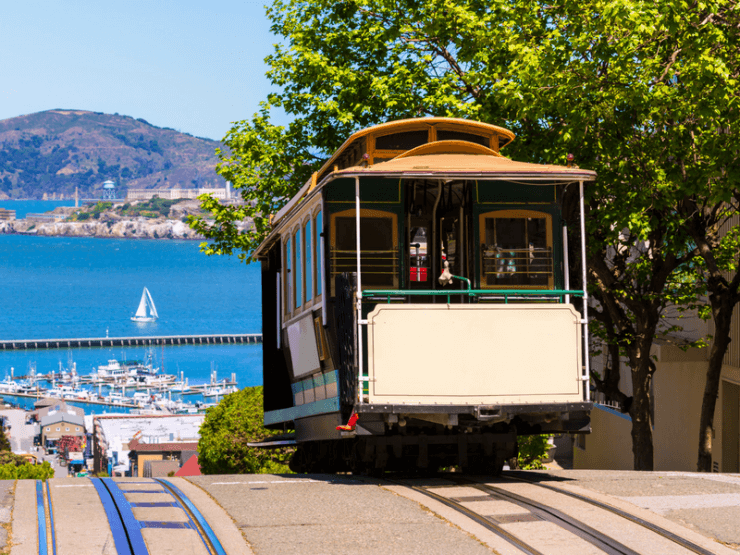 To maximize your day, you need to know how to best get around San Francisco. The city is pretty compact, but it is extremely hilly. Meaning it's not that fun to walk around unless you like lots of exercise on vacation. 😉 Me, not so much!
Some walking is going to be necessary, but when needing to get from one major site to the next, or if you want to navigate San Francisco in a day in the most efficient way possible, consider taking public transportation.
You have two great options for getting to the things to do in San Francisco in one day that you want to see, and one is even famous.
The first way to get around during a day in San Francisco is on the network of Muni buses and trains, which are operated by the San Francisco Municipal Transportation Agency and includes routes all over the San Francisco city center as well as beyond it into San Francisco County.
The famous mode of transportation I mentioned? The San Francisco Cable Car! This is technically part of Muni services, but feels different since it's more of a tourist draw and the popular routes often have long lines waiting to board one (depending when you're there). You can't miss spotting these cable cars making their way up and down San Francisco's hilly streets since they're charmingly cute and a bright red color.
And one more thing about transportation. If you're arriving into San Francisco from the airport, it's easy to get downtown by taking the BART train (Bay Area Rapid Transportation). It takes just 30 minutes from SFO to downtown and a ticket is under $10.
One Day in San Francisco Itinerary Guide
Below are my recommendations for the top sites to see if you have just a day in San Francisco. First, here's an infographic to give yourself a visual idea of how your day will go before you start reading the itinerary.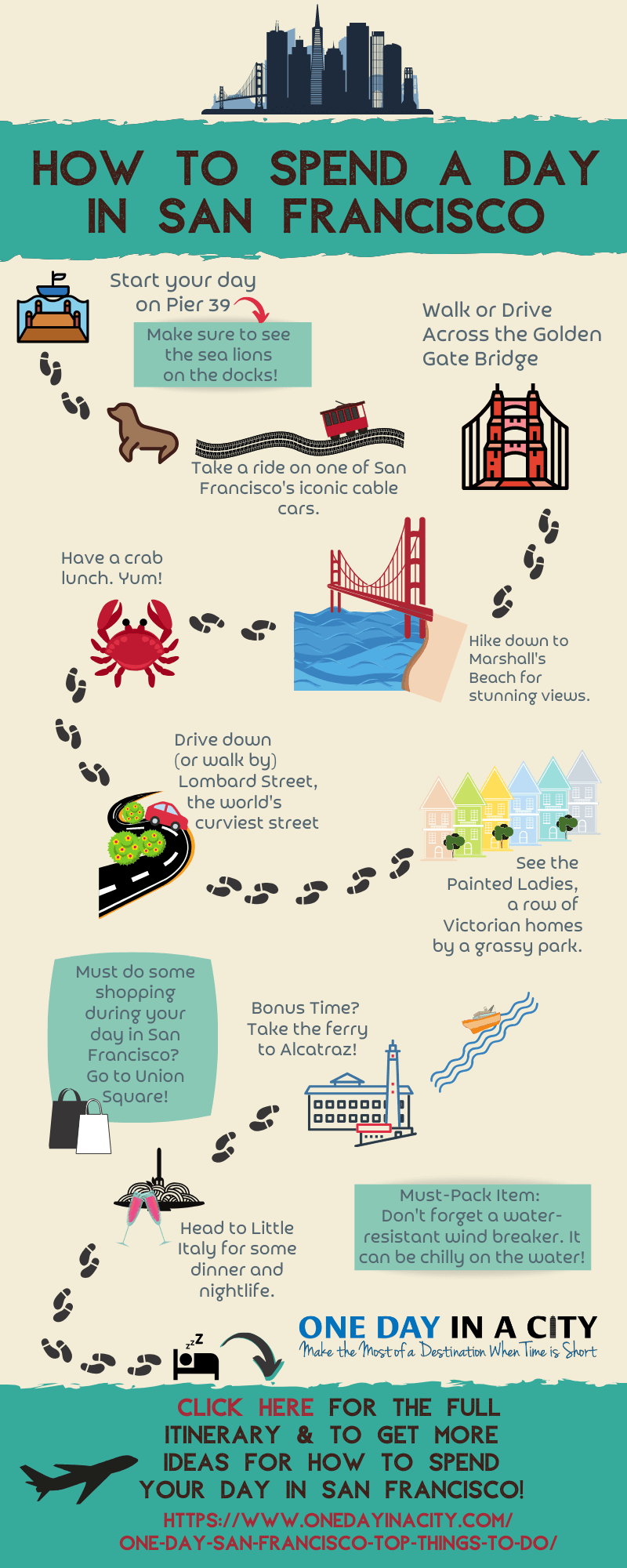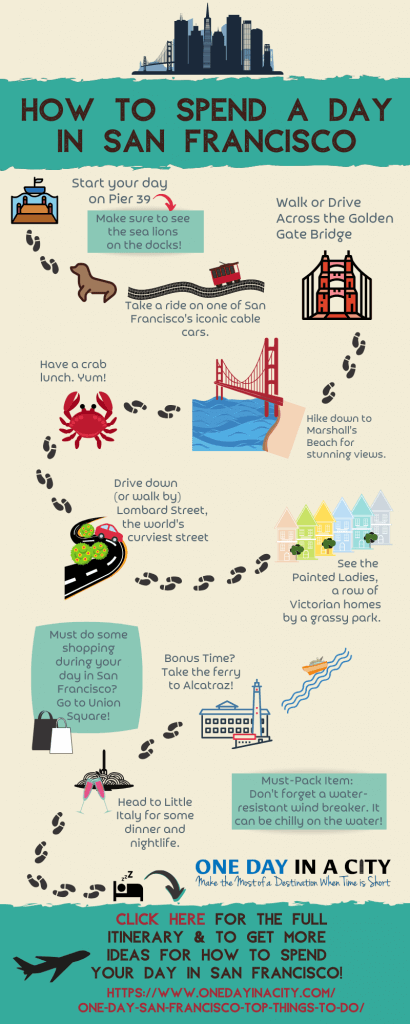 Heading to San Francisco Last Minute or Want Some Quick Tips for Planning? These tours and hotel recommendations will help you plan your trip fast!
---
Top Tours in San Francisco:
Top hotels in San Francisco:
Now let's get to all those things to see during your day in San Francisco! Starting with…
Pier 39 at Fisherman's Wharf: A Fun Place to Start a San Francisco 1-Day Itinerary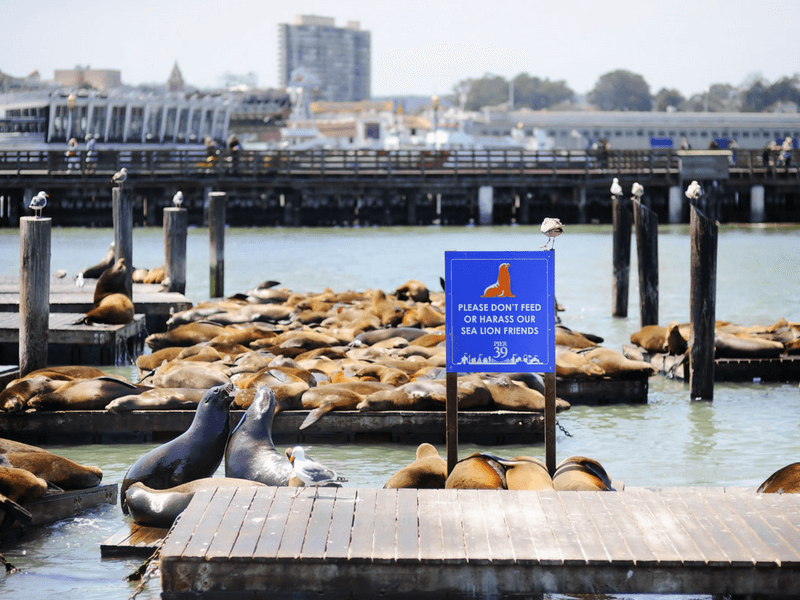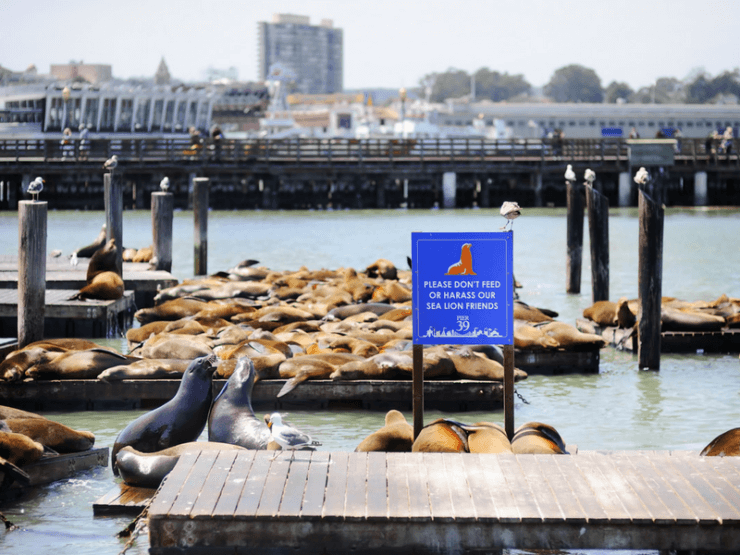 Walking around Pier 39 is one of my favorite things to do in San Francisco because it has gorgeous views of the San Francisco Bay and it's just fun!
Is it touristy? Yes, definitely. But I don't think you should avoid something just because it caters to tourists – just don't spend the whole day there.
I like Pier 39 because the whole pier has an upbeat vibe with street entertainers, gift shops, ocean-view restaurants, and even sea lions.
Sea lions are nearly always hanging out on the docks right next to Fisherman's Wharf. If you go to the edge of the west side of the pier you can get an excellent look at them making their unique barking noises and sometimes splashing about the water.
If you want to learn more about the sea lions, go to the Sea Lion Center on the second level of the pier, which has lots of information about the sea lions and the history of the ones that hang out by Pier 39.
My favorite shop to walk through on Fisherman's Wharf is the Wyland Gallery. Wyland is an artist who focuses on making sculptures and paintings of sea life. I've been to a few Wyland galleries and this one is my favorite. It's large and the fact that you're literally over the ocean on a sea pier makes the animals you're seeing in the artwork even more mesmerizing. Also, fun fact, the mural you can see on one side of Pier 39 of a whale was painted by Wyland.
Pier 39 at Fisherman's Wharf Quick Tips
Where: Along the Embarcadero between the cross streets of Stockton and Grant.
What: A fun, busy pier with shops, restaurants, and neighboring sea lions.
Parking: Paid lots and metered street parking are located around the area.
Public Transportation: Take the MUNI to the Embarcadero & Stockton Street stop.
Golden Gate Bridge: A One Day in San Francisco MUST-SEE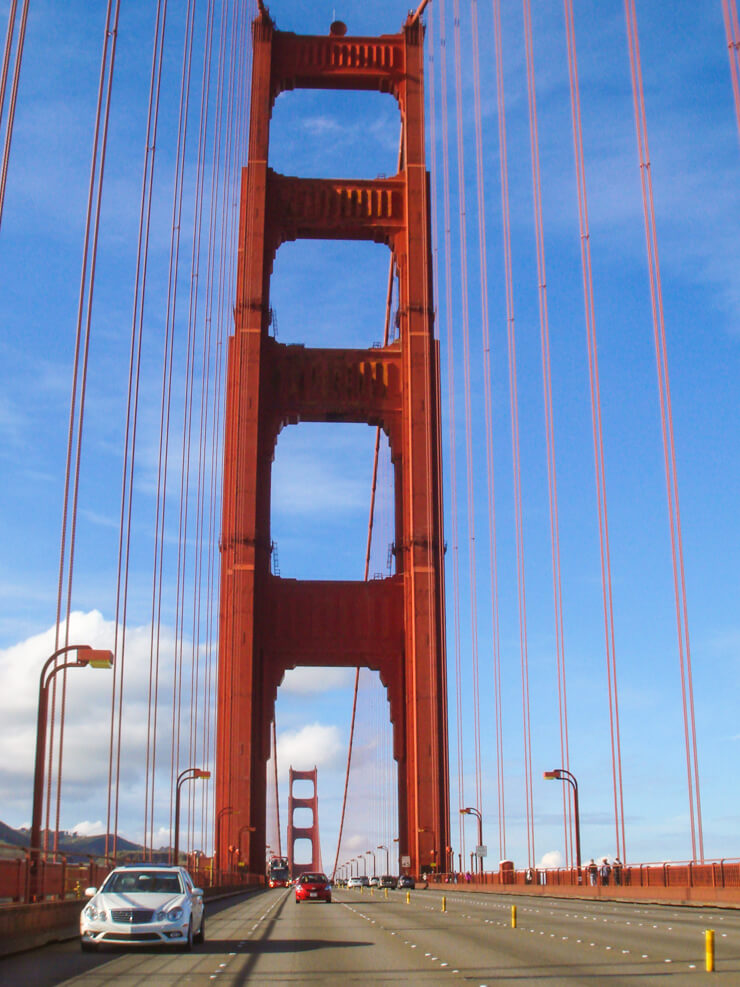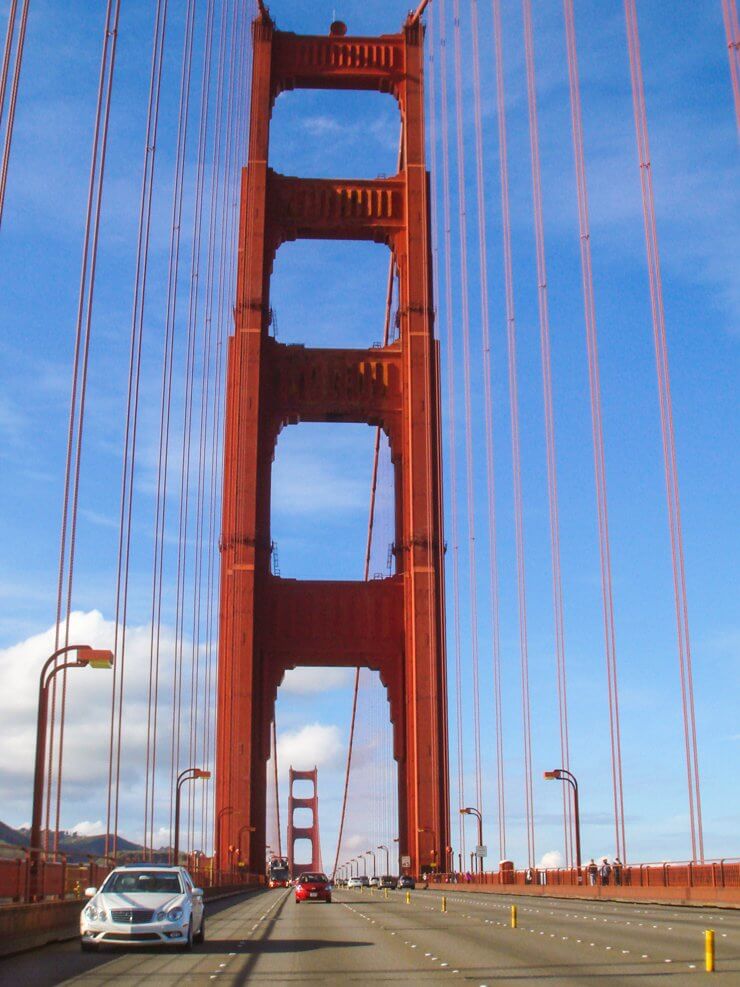 You can't miss seeing the Golden Gate Bridge in San Francisco – literally since it's right there over the bay. But as lovely as the Golden Gate Bridge looks from afar, to really experience it you need to go from one end to the other.
You can do this in two ways: a car or walking.
Tip: Explore the most famous landmarks (included Golden Gate Bridge) via this Big Bus San Francisco Hop-on Hop-off Open Top Tour.
If short on time, driving makes the most sense if you have a car since it will save you ample time. If driving a car across the Golden Gate Bridge, keep in mind that you'll have to pay a toll on the way back into the city. But it's worth it to journey across the bridge and see the thick red towers crisscrossing above you, without wind whipping in your face.
Yes, the wind is something you will probably have to battle if you walk across the Golden Gate Bridge (unless you happen to be there on one of San Francisco's rare sunny, hot days) along its cordoned off pedestrian path along the edge of the bridge.
Things to know about walking across the bridge: It's four miles from one end to the other and back. If you're too short on time to tackle such a walk, just walk to the first tower and back.
Golden Gate Bridge Quick Tips
Where: North of San Francisco's Presidio area along the 101 highway. It's hard to miss. 😉
What: A famous red bridge over the San Francisco Bay.
Parking: Paid lots and metered street parking are located around the area, but you'll probably have to walk far. There is one parking lot that is adjacent to the southeast Golden Gate Bridge visitor center, but spots are limited.
Public Transportation: A bus is your best bet — hop on one of the Golden Gate Transit buses, which are routes 30, 70, and 101, (and sometimes other routes depending on where you're coming from and what day of the week it is). Get off at the southbound Toll Plaza bus top.
Don't Forget to Pack These Items!
Quick break from the itinerary to call out a few things you should pack for a day in San Francisco. Here are some items you won't want to forget.
A Day in San Francisco's Parks and Beaches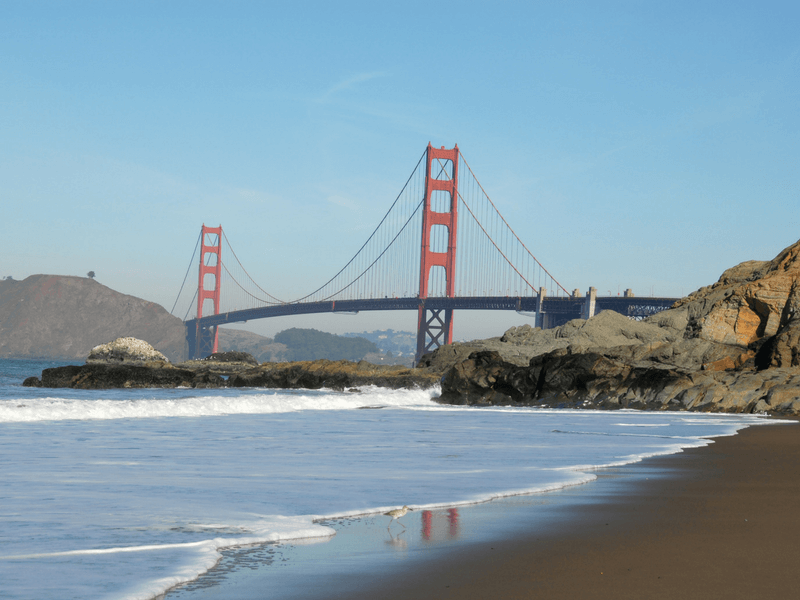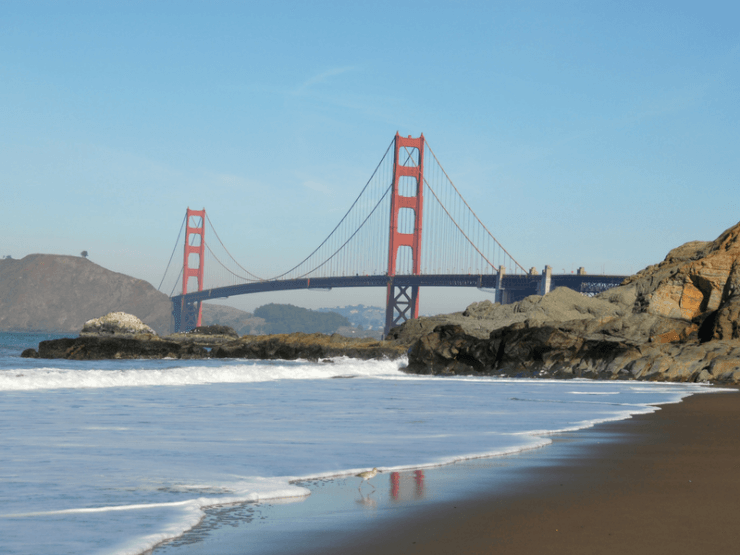 If you have a car, I recommend going to Fort Baker in Golden Gate Park after driving across the bridge. It has a stunning view of the bridge and city skyline across the harbor.
If no car, then once you've completed your bridge walk, head down the Battery to Bluffs Trail to the southwest side of the bridge to walk along Marshall's Beach for some Golden Gate photo ops. It's about a 15- to 20-minute walk. This beach sometimes attracts nudists, so keep that in mind, particularly if traveling with children.
You can take public transportation a bit farther down the bay to Baker Beach for similar views. Both Marshall's Beach and Baker's Beach are located in Presidio National Park.
All these views are spectacular so if you have extra time you may want to visit both Golden Gate Park and Marshall's Park.
Golden Gate Park Quick Tips
Where: Exit Alexander Avenue after driving across the Golden Gate Bridge.
What: An old fort with an incredible view of the San Francisco skyline, bay, and Golden Gate Bridge.
Parking: There is a parking area near the Fort Baker lookout point by Horseshoe Cove along the waterfront and the trailhead by Drown Road.
Marshall's Beach Quick Tips
Where: Southwest of Golden Gate Bridge
What: Small, rugged beach with gorgeous views of the Golden Gate Bridge.
Parking: If you decide to drive and not walk, there is parking along Lincoln Boulevard next to the trail sign for Battery to Bluffs Trail.
Note: Baker's Beach, located a bit farther south along the bay, is more popular, but usually also more crowded and takes longer to walk to from Golden Gate Bridge if you don't have a car.
—> You also may enjoy reading: Top 10 Small Cities in California to Visit
The Curves of San Francisco's Lombard Street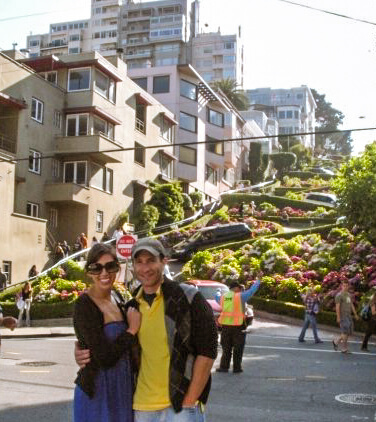 Lombard Street is famous for being the curviest street in the world. It's a bit silly, sure, but still fun to see. And in addition to being a novelty, it's located in a pretty area of San Francisco that showcases some of the gorgeous architecture and hilly geography that makes the city of San Francisco one of the most beautiful in the world.
Lombard Street is quite fun to drive down if you have a car while there. If not, go to the cross street of Lombard and Hyde Street where you'll have an excellent view of the street from the bottom up.
Lombard Street Quick Tips:
Where: Lombard Street at the cross section of Hyde Street (at the top) and Leavenworth Street (at the bottom).
What: The curviest street in the world (supposedly).
Parking: Don't do the hassle of parking, just drive down Lombard Street if you have a car and snap a pic from the window looking up once you're at the bottom (safely, while stopped, of course).
Public Transportation: Get off at the MUNI stop for Fisherman's Wharf (Beach & Mason) and from there it's about a 10-15 minute walk to the curvy portion of Lombard Street.
Painted Ladies of San Francisco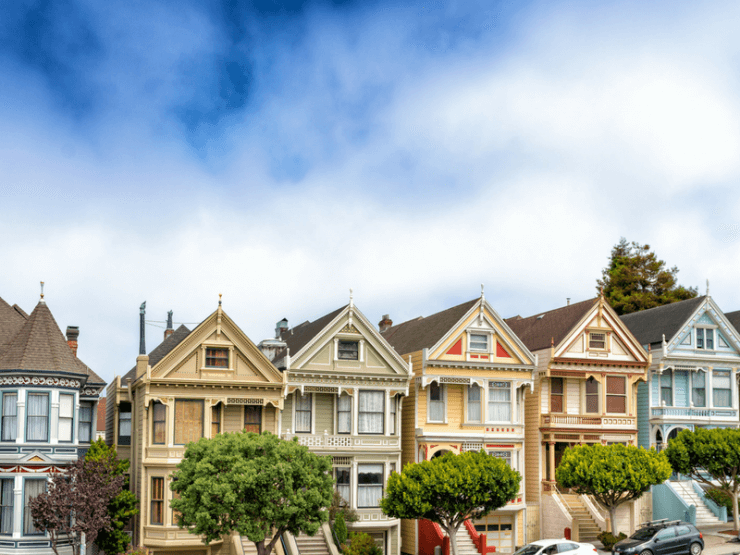 The Painted Ladies are colorful Victorian row homes located across from a grassy square and walking by them is one of the top thing to do in San Francisco in one day due to their history and beauty.
The homes were built in the 19th and early 20th century and have been beautifully maintained in their original style. Get to the Painted Ladies early if you want to enjoy a view of these gorgeous buildings without tons of crowds.
That being said, if you don't mind crowds, sunset is a gorgeous time to be there, especially for a photo op, as the setting sun casts a rosy glow on the Painted Ladies.
Painted Ladies Quick Tips:
Where: At the crossroads of Hayes Street and Steiner Street
What: A grassy square with a row of famous Victorian homes on one side.
Parking: Street parking is available around the square.
Public Transportation: Muni Line #21 toward Inner Richmond (if coming from downtown). Get off at the Hayes Street and Steiner Street stop.
Tour Tip: Explore the Painted Ladies and other San Francisco's top destinations by restored VW bus with this cool Painted Ladies San Francisco City Tour.
North Beach: San Francisco's Little Italy
I personally really like this area of San Francisco, which is why it's making it onto my list of what to do in San Francisco in one day. The North Beach neighborhood of San Francisco is lively and fun to walk around plus it's a great area to get dinner so I recommend ending your 1 day in San Francisco here.
North Beach Quick Tips
Where: Located in the area just south of Pier 39.
What: San Francisco's Little Italy neighborhood with lots of restaurants (especially Italian), bars, and shops.
Parking: Paid lots and metered street parking are located around the area.
Public Transportation: Take the MUNI to the Stockton & Beach stop or the Embarcadero & Bay Street stop.
Tour Tip: Explore North Beach with this 3-hour walking tour. It's the perfect amount of time to get a good feel for the area while leaving plenty of time for other attractions…and eating!
Which Brings Me To…
Where to Eat During Your One Day in San Francisco!
The Stinking Rose: This restaurant is famous due to the amount of garlic they put on everything. I love this restaurant, especially the curtain booths. Try the roasted garlic clove appetizer to spread on your bread – soooo good!
The Italian Homemade Company: Located in North Beach, this is a good choice for a laidback atmosphere and homemade Italian cuisine.
Mister Jiu's: Get some of the best Asian cuisines in San Francisco's Chinatown at Mister Jiu's, which serves up high-end ingredients in a hip setting.
Crab House: If you want to eat on Pier 39, I had a great lunch at this restaurant during a day trip to San Francisco. A bit kitschy, but the views are great and the crab is aplenty.
Zero Zero: I enjoyed some delicious, gourmet, wood-fired pizza here with an assortment of toppings. I especially liked that they had fried egg as a pizza topping! Zero Zero is located in the SOMA District of San Francisco.
More Than 1 Day in San Francisco: Things to Do with Extra Time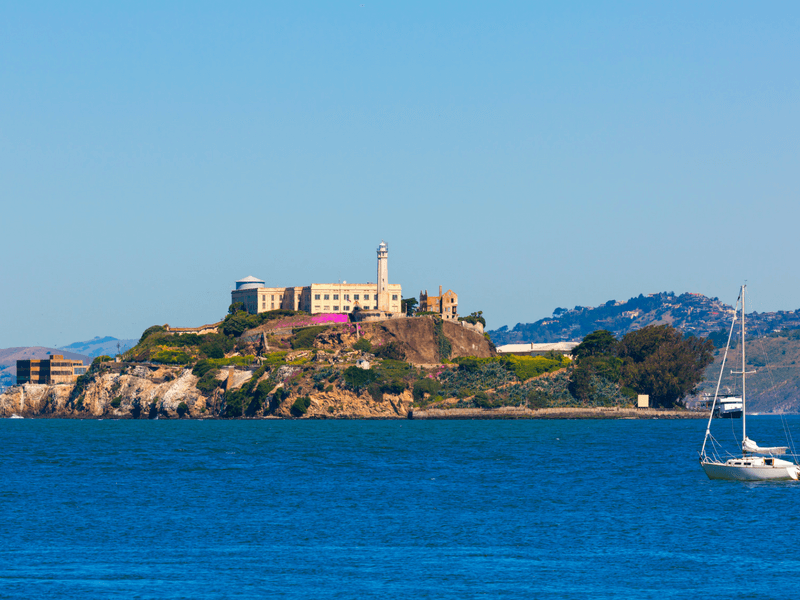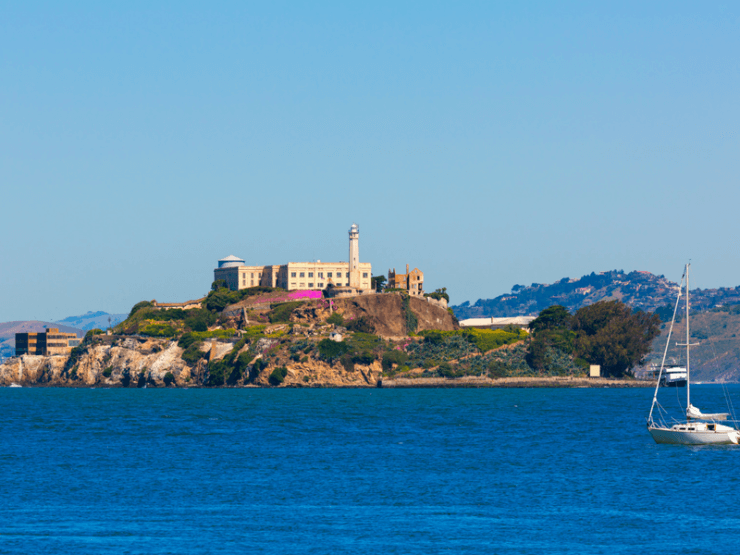 Have more than 24 Hours in San Francisco? Here are a few other things to do:
Alcatraz: San Franciso's Iconic Prison
Alcatraz is pretty cool to see, but it is a bit of a journey to get there and takes some time to walk around. It's a former prison famous for being inescapable. It is located on a tiny island in the middle of the San Francisco Bay, so it's easy to see why it was nearly impossible to escape from. Therefore, if you have only 24 hours to spend in San Francisco your first time there, I don't recommend it in my one day itinerary for San Francisco.
But if you have another day (or you're just really fascinated by old prisons) it's worth adding to your sightseeing repertoire.
To get to Alcatraz you'll arrange for a tour that begins on land. You'll board a ferry and once you arrive in Alcatraz you'll be given some background information on the prison and then you'll get free time to wander around it and explore before catching the ferry back to the city. A bonus of the ferry ride is that it has great views of the city skyline and Golden Gate Bridge.
Read More: Best Day Trips from San Francisco
Museums Worth Visiting in San Francisco
San Francisco has many museums to choose from. Some top choices include the Walt Disney Museum, SOMA, and Exploratorium.
Shopping in San Francisco
If you love to shop, you'll love heading to Union Square while in San Francisco. It has blocks of shopping malls and popular luxury goods stores.
One Night in San Francisco: Where to Sleep
With a friend? Haha, not really, but San Francisco is unfortunately an expensive place to stay and I luckily have a couple good friends who live in the area so I've always stayed with them when visiting.
But I asked around and scoured Internet reviews to do the research for you and save you time, so I could recommend a few excellent options for accommodations in San Fran, including a budget option, where you can happily rest your head after you've completed all those things to do in San Francisco in one day that I recommended. 🙂
The Scarlet Huntington: Luxurious and historic hotel in the ritzy Nob Hill neighborhood with a beautiful indoor pool and rooms decorated in romantic reds – great option for a couples getaway.
Omni San Francisco: Swanky rooms with a central downtown location that is good for business travelers who also want an easy jumping off point for exploring during down time.
Green Tortoise Hostel: Those looking for fun, convenience, and cheap digs (well, relatively speaking for San Francisco!) will enjoy a stay at Green Tortoise Hostel while exploring San Francisco.
Hotel Triton: A boutique hotel with affordable pricing, funky and artsy vibe, and a terrific location for sightseeing.
Noe's Nest: Stay in a luxurious Bed and Breakfast in a fabulously decorated Victorian home.
Hostels in San Francisco: If you're on a super tight budget, you may also want to consider booking a hostel. Find the most comfortable one for you here.
So there you have it! The top things to do if you have just one day in San Francisco plus where to sleep if you're there overnight. What sights do you most want to see in San Francisco?
Also, if you're exploring other areas of California, you may enjoy these One Day Itinerary articles:
Found this post helpful? Pin it to read again later!