Have you heard of Bacina Lakes, Croatia?
If not, I'm not surprised. It is in an often overlooked part of the Dalmatian coast, located nearly exactly in between Split and Dubrovnik. The only reason I know of the area is because my great-grandma was born there. I had a chance of visiting there with my family during a "trace our roots" trip a few years ago and became infatuated with the turquoise waters – so similar to that of the nearby sea – of Bacina Lakes. The pictures below highlight the low-key area – a place I highly recommend adding to your Croatia itinerary.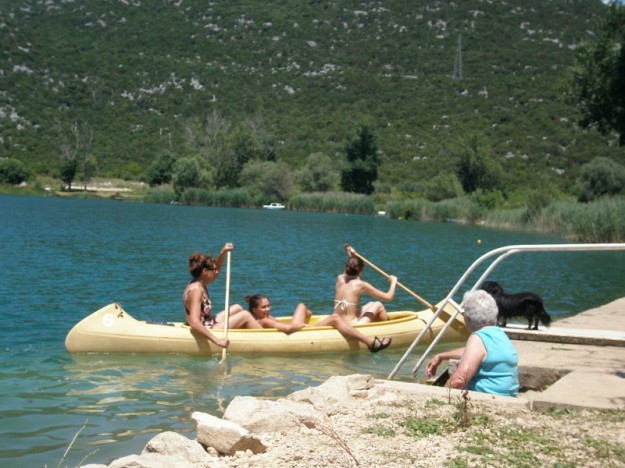 While canoeing through Bacina Lakes you'll get a good look at the surrounding vegetation and villages bordering the lakes. Agriculture, such as fresh figs, grow in the fertile soil. Farm animals also call this land home and you'll spot little pieces of village life such as picnic tables and docks used for swimming launch pads.