The Kukulkan Pyramid: Chichen Itza's Greatest Landmark
Chichen Itza is what's left of a Mayan civilization. The remains are located about an hour from Tulum, Mexico, and are well-preserved. The most notable characteristic of visiting here is seeing the Chichen Itza Pyramid: the Kukulkan Pyramid, also referred to in Mexico as "El Castillo". 
This pyramid became one of the new seven wonders of the world in 2007 and it's no wonder why: the pyramid has some remarkable aspects.
For starters, its many steps and crevices are still intact.
There are some unique nature qualities incorporated into the structure, such as this one which makes a bird noise:
And let's not forget what happens on the solstice here. The snake components of Kukulkan Pyramid wriggles.
Ok, not really, but the way the sun shines on the pyramid on the solstice results in the steps leading above the snake head to look like it is moving.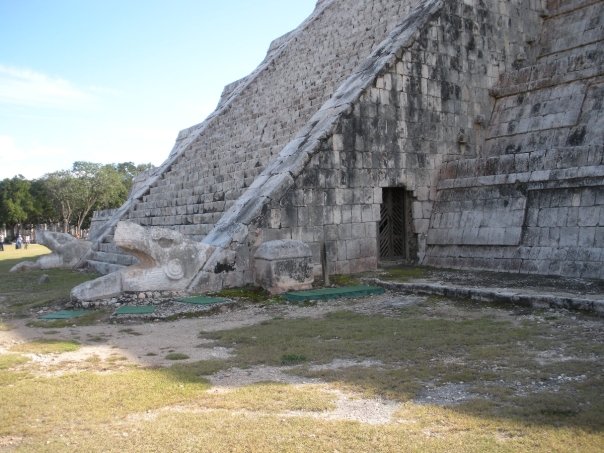 Many other building and artifacts are on display in Chichen Itza, but Kukulkan Pyramid stand out due to its size and mystique. Those Mayans were quite ingenious. Sadly, we'll probably never know everything about their amazing, ancient civilization.