One Day in Hvar, I Slept Here…
Podstine Hotel Highlights Hvar's Best Feature (that View!) While You Sleep in Comfort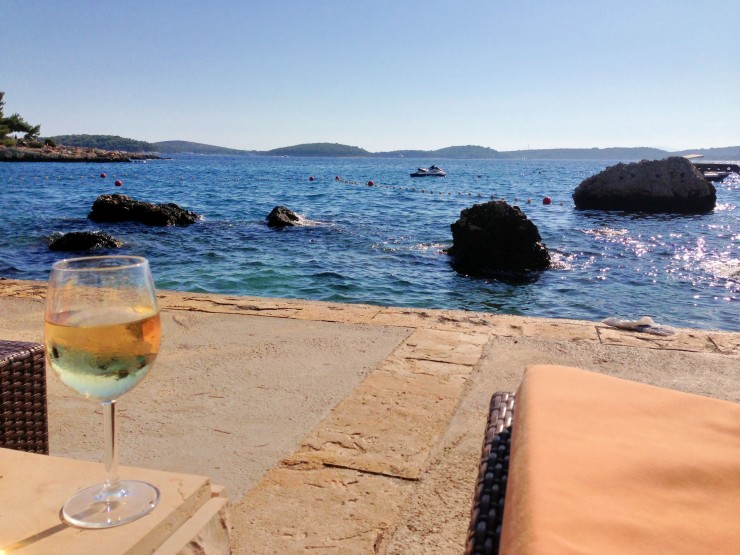 Podstine Hotel in Hvar is just about perfect. It's affordable. It's modern and updated. It has a great location. The staff is friendly. The views are marvelous.
Podstine Hotel is built alongside a hill that provides gorgeous views of the island from the lobby up at the top and a relaxing outdoor space that is right next to the sea down below.
In between those two levels are rooms ranging from compact and budget-friendly with views of the parking lot to terrace rooms with sweeping views of the sparkling Adriatic.
The rooms are well-appointed and clean with comfortable beds. I loved the pop of purple in my room.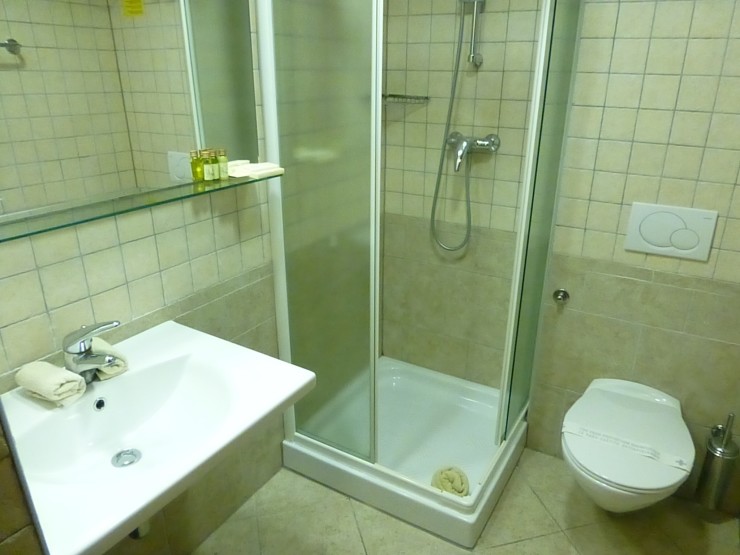 An onsite restaurant provides a breakfast buffet in the mornings that is plentiful and hearty enough to get you through a morning of sightseeing or swimming in the sea.
At night, the restaurant serves up gourmet cuisine with an emphasis on seafood. You can also meander out the doors of the restaurant to the patio bar where you'll be met with comfortable lounge seating and glimpses of Podstine Hotel's incredible outdoor space.
It's the multiple levels of terraces leading down to the sea that transforms Podstine Hotel from a pleasant enough hotel into a memorable, "I must stay here again" hotel.
You may say…wait…it doesn't have a pool? How can a hotel be even close to perfect without a pool? Well, let me tell you…the Adriatic Sea is just as clear as a pool and way prettier, and Podstine Hotel provides easy access to it. With water like this, you don't need a pool.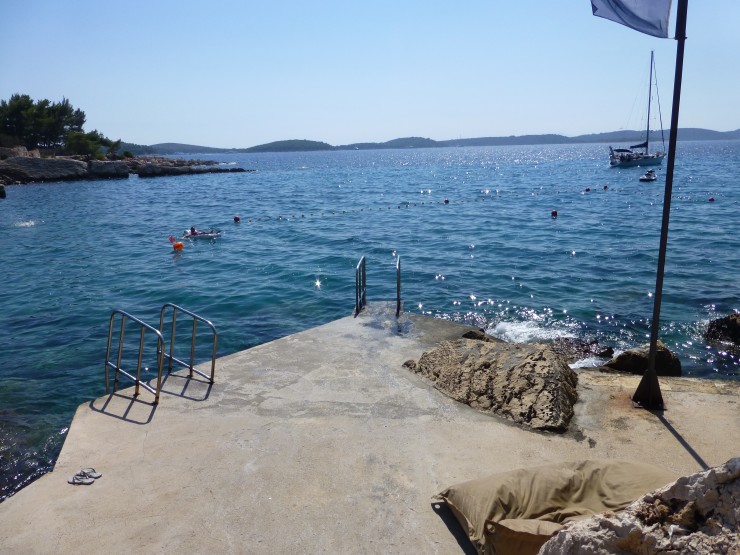 Podstine Hotel is a leisurely 15 minute walk from Hvar Harbor, making it convenient to visit the top sites of Hvar Town (learn what to do there in my One Day in Hvar post), but providing a secluded place to rest your head at night — or body during the day when you just want to soak up that alluring Dalmatian sun.
Podstine Hotel in Hvar Info
Address: Put Podstina 11, Hvar
Phone: 385 21 740 400
Price: From €200
Website: www.Podstine.com
Book Podstine Hotel through Booking.com by clicking here (my affiliate link) and support One Day in a City!
Want to remember to stay here when you travel to Hvar? Pin for later!
Disclosure: I was a guest of Podstine Hotel and received complimentary accommodation, but — as always — all views and opinions are completely my own. 
Note: This post contains affiliate links, which means I get paid a percentage of any purchases made through those links at no extra cost to you, which helps me cover the costs of running this site. I only link to brands and products I use and like. Thanks for supporting One Day in a City!