Packing for a Mediterranean cruise requires a balance of resort wear, beach attire, and comfortable clothing for exploring exciting cities and cobblestoned villages. Here are my recommendations on what to pack for both women and men taking a Mediterranean cruise, followed by some additional tips for those famous cruise formal nights.
Mediterranean Cruise Packing Tips for Women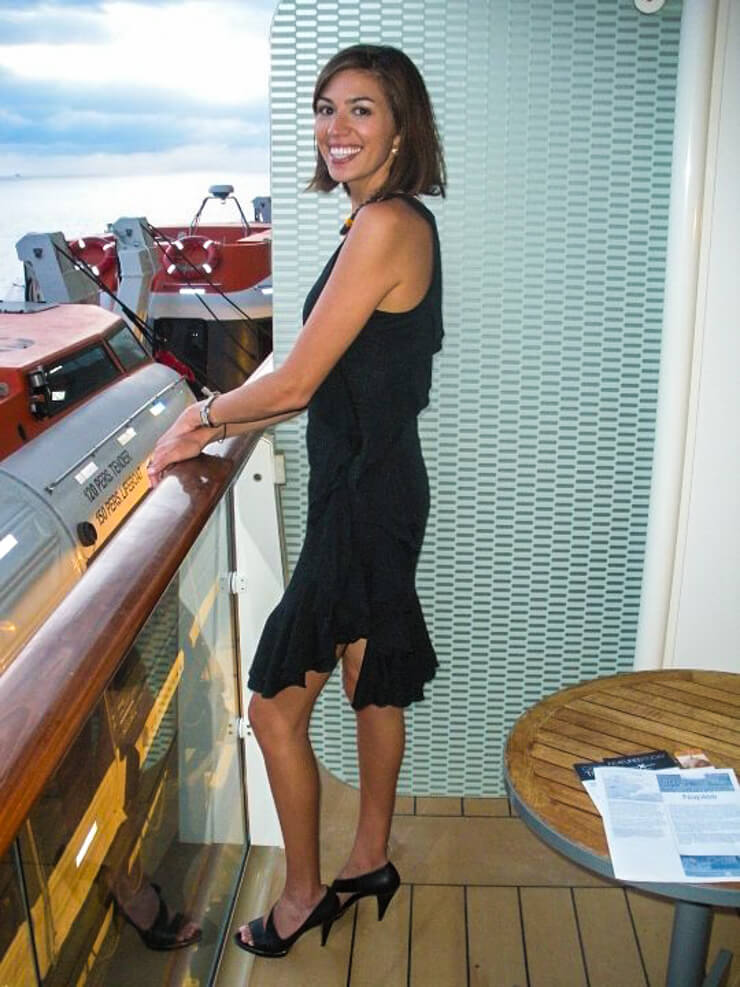 What to Pack for Cruise Ship Time
When you're hanging out onboard the ship while sailing between ports, there are a few things you'll want to be sure to pack.
The first is a swimsuit, which may seem like an obvious one; however, you'll want to also bring a coverup you feel comfortable walking around the ship in when you're not by the pool. Most staterooms aren't right next to the pool or sun deck and the quickest route from your stateroom to the pool may be through dining areas or lounges so be sure you feel comfortable walking around in what you're wearing. Plus, you may want to head up to the Lido deck for a quick bite to eat while at the pool so an appropriate coverup is ideal. I like this tunic option.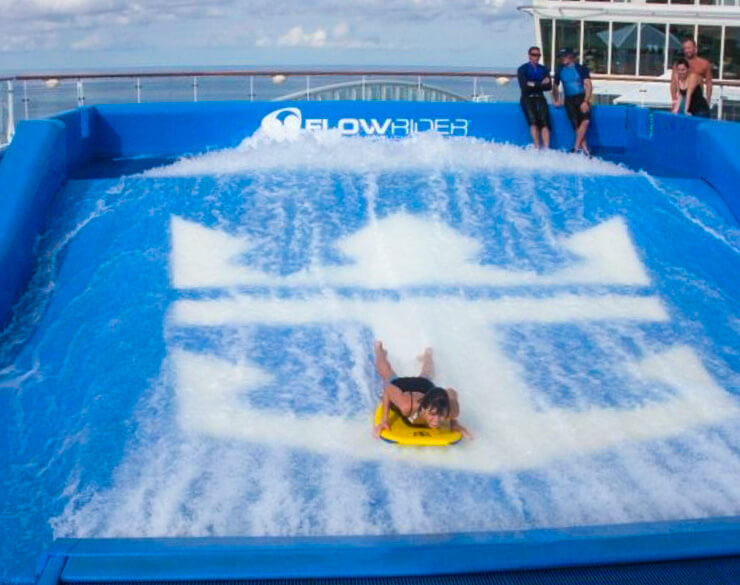 The amenities of the ship you're on will determine what else you'll want to bring onboard to wear. If you're on a ship like Royal Caribbean, bring active wear if you want to enjoy the rock climbing walls, wave simulators, or basketball courts. Loungewear for hanging out around the ship during the day and nicer attire for at night will usually suffice for most ships.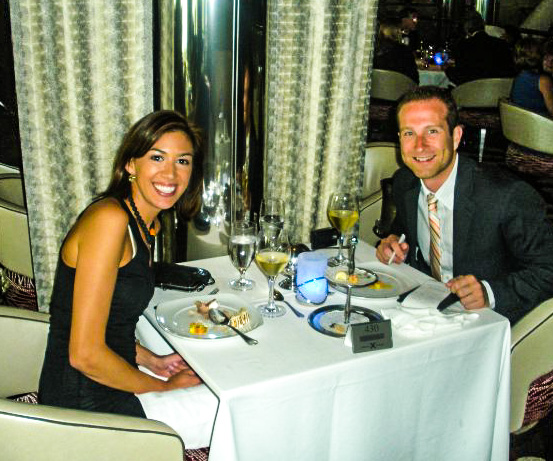 People tend to move beyond jeans and maxi skirts for cruise nights, and instead break out the dresses and fancy jewelry for evenings onboard, meaning you won't look out of place if you do the same – dressing up is part of the fun of cruising! (Think casual cocktail, not formal cocktail attire — the formal nights are another category altogether; keep reading for that section.)
If you're wanting to wear casual wear in the evenings, double check the evening dress code on the ship since some cruise lines have them even if you're not planning to eat in the fancier restaurants onboard.
What to Pack for Mediterranean Cruise Ports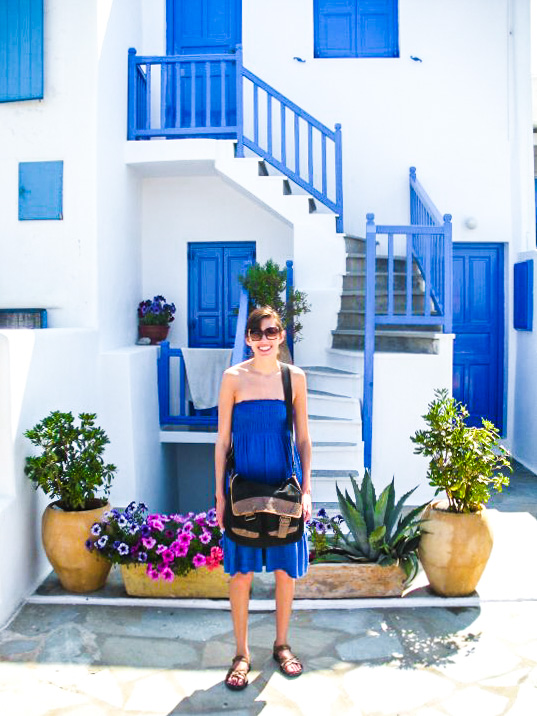 Off the ship you'll want to be comfortable and prepared – and probably at least a little bit stylish, too.
If your Mediterranean Cruise falls in the summer, opt for light, breathable material because it gets hot in the summer in most European cruise ports. Swingy tanktops and linen shorts or pants, or a breezy sundress, will get you through a hot day touring.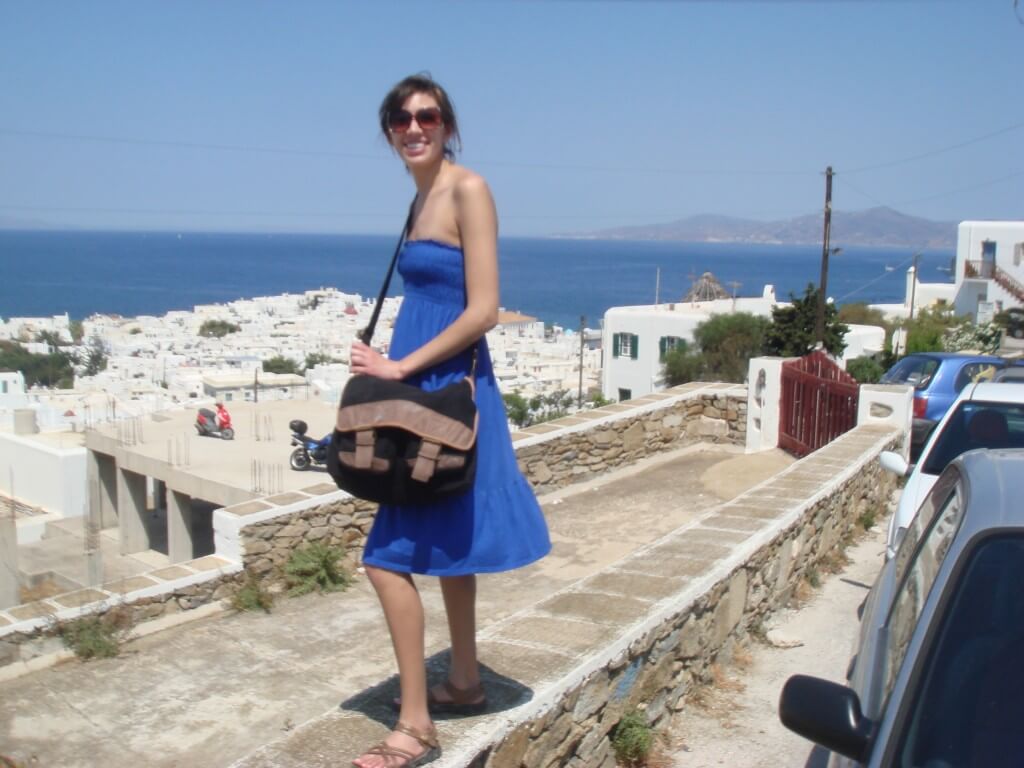 As for shoes, save the more fun ones for nights on the ship, such as low heels for nights onboard (depending what size ship you are on I generally don't recommend high heels since it can sometimes be wobbly while at sea if you're on a smaller ship or depending on sea conditions) or sparkly sandals to glisten in the sunlight by the pool, but when in port, leave fashion behind when it comes to your shoes. You'll be doing a lot of exploring, likely in a short amount of time, over cobblestoned streets and uneven trails. Make sure you can make the most of your day by being able to walk fast and by not being in agony!
You don't want to be hobbling in pain down a scenic cliff trail in Santorini or a beautiful alley in Dubrovnik because you wanted to wear fancy shoes. Just do yourself a favor and put on the hiking shoes or sandals (that you have broken in before your cruise) and enjoy your day in comfort. Besides, you can still find some that don't stick out as super obvious tourist walking shoes – I like Keen shoes for this reason.
If you're traveling to a country where women are traditionally more conservatively dressed, like Turkey, you also may want to rethink your city exploration outfit and wear long linen pants instead of shorts and keep a lightweight scarf tied around your shoulders, or opt for a loose, breezy long-sleeved top.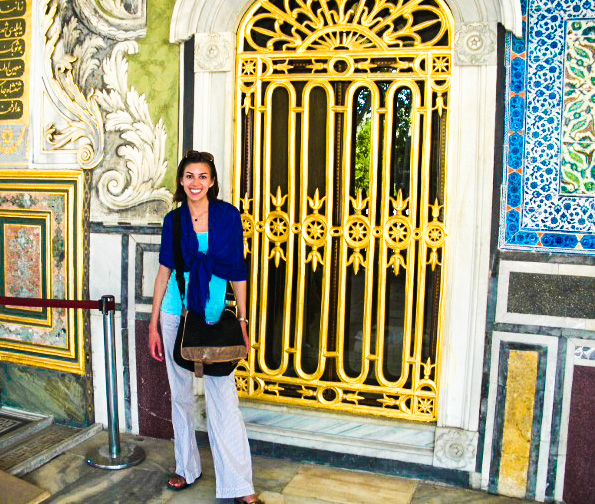 And speaking of a scarf, that is an important fashion accessory you'll want to bring with you. 
A scarf is your fashion best friend on a Mediterranean cruise.
Here's why.
If you want to tour any churches, it is important to make sure you're appropriately covered since you may not be allowed in certain churches otherwise. This typically means having shoulders covered, but also (pretty rarely) may include knees. You can get around this by keeping a long scarf in your bag and wrapping it around your shoulders. An opaque gauzy material that bundles up tightly and doesn't wrinkle bad works well for traveling.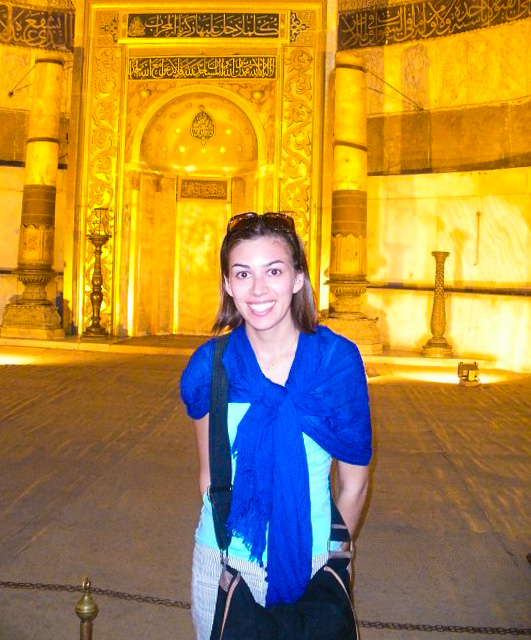 And if you just need to dress up an outfit a bit, tying a pretty scarf around your neck can work wonders for jazzing up a simple pair of shorts or pants and a shirt. If you're on a cruise that has a more elegant evening dress code for the main dining room, dress up a simple frock by tying an elegant scarf around your neck. Your scarf can also double as a sarong if your other beach coverup has gotten dirty or wet.
Mediterranean Cruise Packing Tips for Men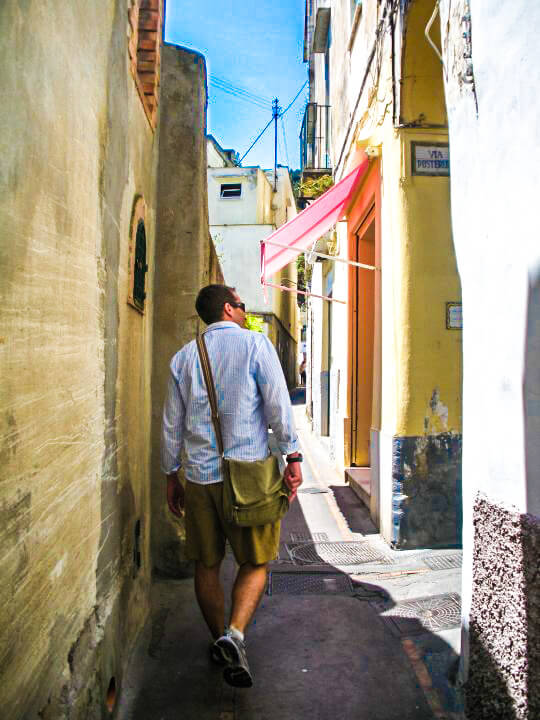 As usual, guys have it easier than ladies. Just keep in mind, you are in Europe, where locals tend to dress a bit more fashionable, including the men, so leave your oldest pair of ripped jeans and college t-shirts at home and opt for some crisp lines and trendy colors.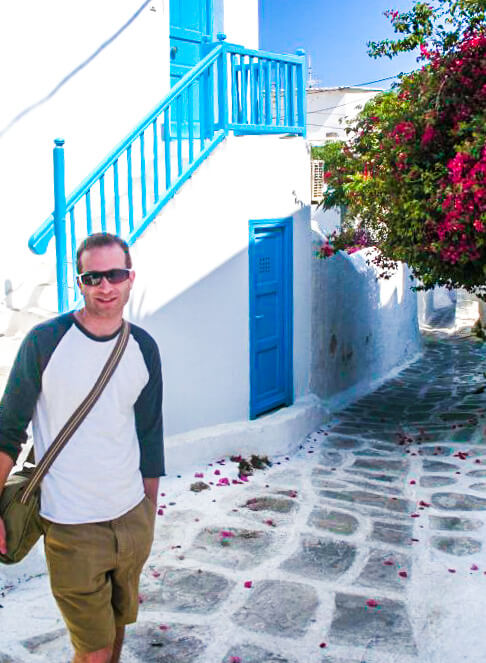 You also may want to upgrade your baseball cap for a more stylish hat or just invest in a pair of good sunglasses to keep the sun out of your eyes while you're touring European cities.
Onboard, nice slacks and polo or button-down shirts will work well for most dining areas and evening activities, but check the dress code of the ship you'll be cruising on.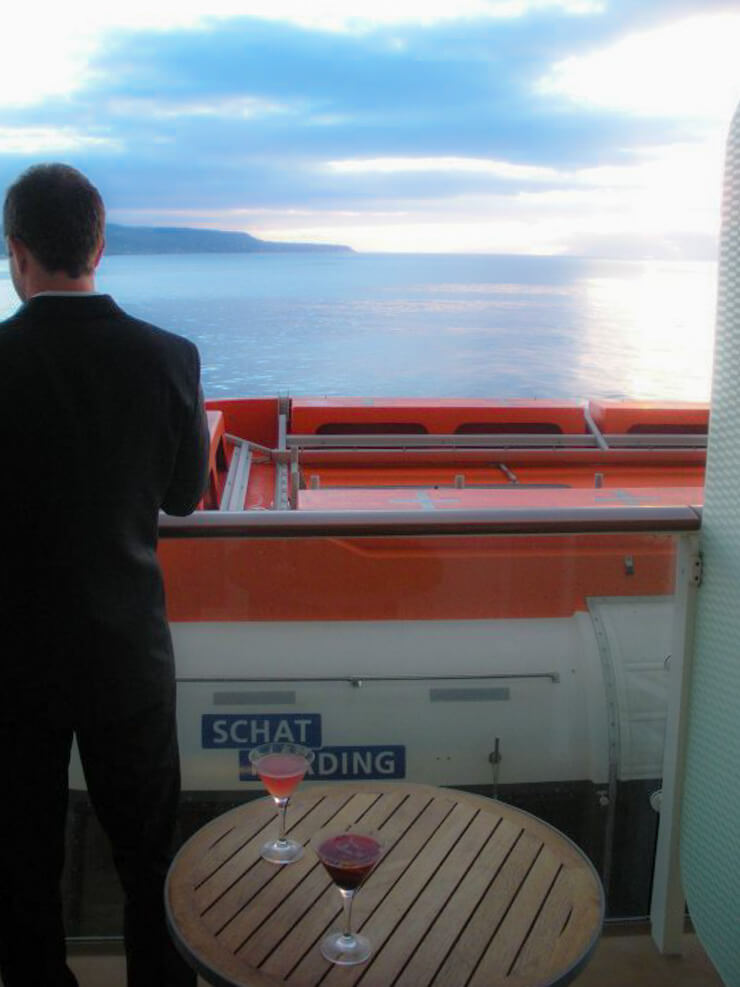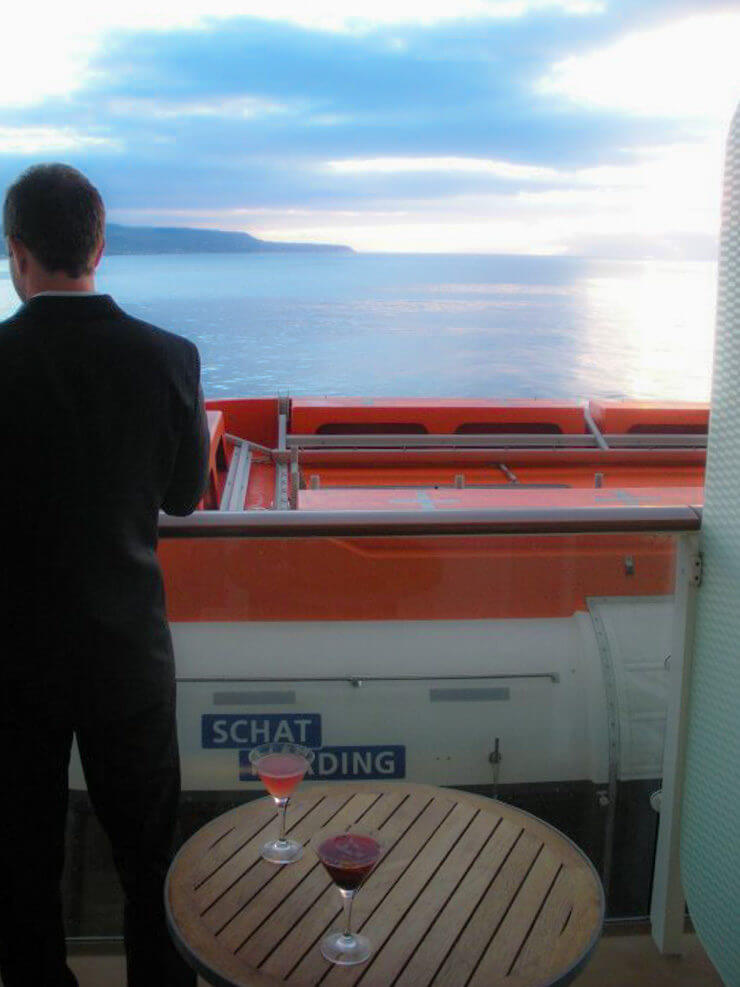 I asked my husband if he had any major Mediterranean cruise packing tips for men based off of his cruise experience to the region.
His verbatim response: "I don't know, put some clothes in a bag and leave."
Hmmm, I'm starting to wonder why I included a guys section in this post. However men (and ladies) will want to make sure they pay attention to the next section on formal nights.
Don't Forget: Cruise Formal Nights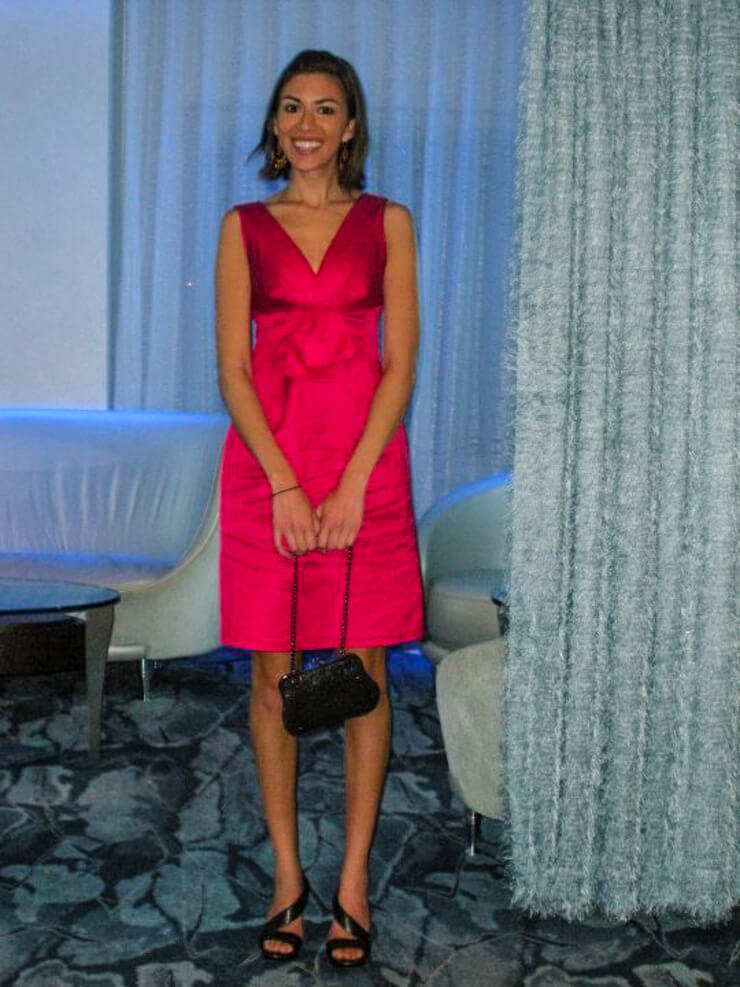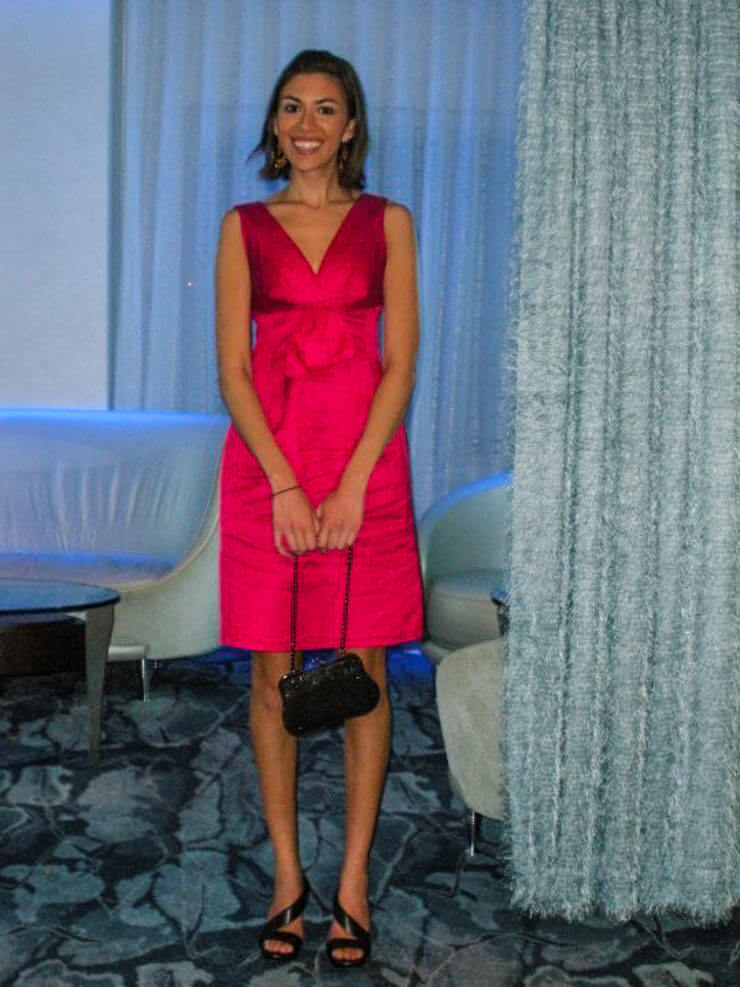 Some cruise lines still have formal nights in the main dining room on one or two nights. You don't have to participate in these (you can get room service or eat on the Lido deck instead), but they're actually a lot of fun. I mean, unless you live in NYC and go to galas all the time, when else after prom or being in a wedding party do you get the opportunity to dress up in fancy formal wear?
It depends on the cruise line how fancy you need to get, but most are fine with a suit and tie for men and long or short cocktail dress for women. I have found that old bridesmaids dresses work great for formal nights on cruise ships (such as that pink chiffon one in the picture above).
Cruise Tip: If you don't pack any formalwear and then change your mind once you're on the ship, you can often rent formal attire onboard — check with the cruise line before you leave if they offer this service.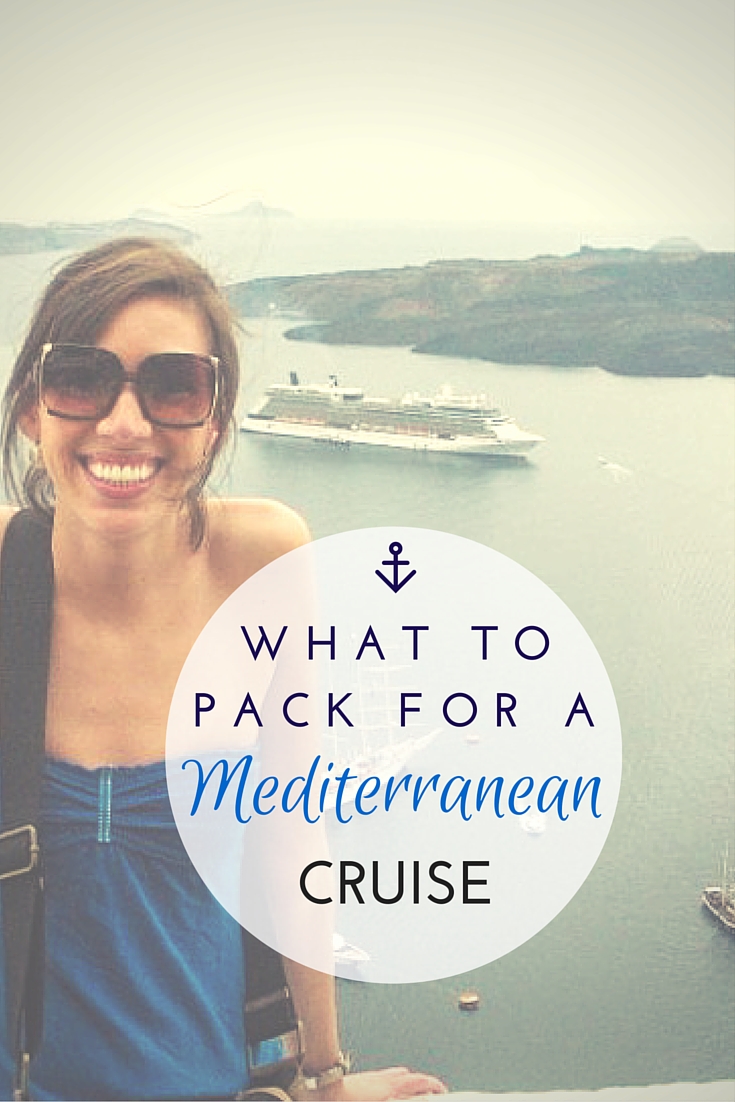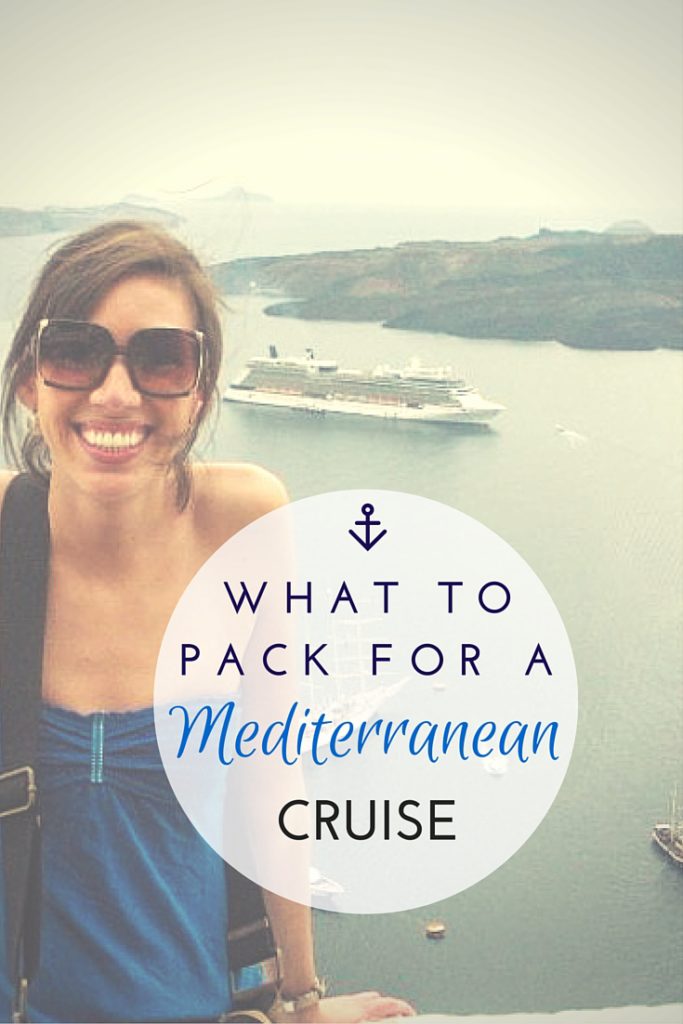 Non-Clothing Items to Remember to Pack
Sunscreen (it'll be expensive to buy onboard)
Extra camera batteries and memory cards
Charger Adaptor
Sunglasses
Daypack
Journal (these mini moleskine ones are easy to stick in a daypack and have the added bonus of coming in fun colors)
Extra hair bands (these were surprisingly hard to find in port during my cruise after I lost mine)
Note: This post contains affiliate links, which earn me a commission, but cost nothing extra for you. Affiliate links help me cover the cost of running this site — thanks for supporting One Day in a City!