What Makes Vegas Great When Your Single Days are Over
I recently had a girls getaway to Las Vegas planned and felt both excitement and trepidation about the upcoming trip. My previous Vegas girls getaway had been a single girl, alcohol-infused, crazy party weekend and as excited as I was for another Vegas trip with the ladies I couldn't help feeling a bit nervous as I wondered if at 30 and engaged, I was too old for Vegas now.
Well, I'm happy to report that I had the best time. It was different, but in good ways.
Here are my top reasons why a Vegas girls getaway just gets better in your 30s:
1. You can afford more and can upgrade from the party, frat-boy hotels with polyester bedspreads into a hotel with cotton duvet bedspreads and a sophisticated party atmosphere – ok, well, kind of sophisticated. Hope that when you're 40 you can stay at the Bellagio. You can also splurge on a cabana by the pool at the hotel one day, heightening your self-proclaimed "VIP Girls Weekend" status.
2) You actually feel a bit superior when a group of women your mom's age jokingly tell you that you and your friend's dresses are too long. That's right – you're sexy and classy.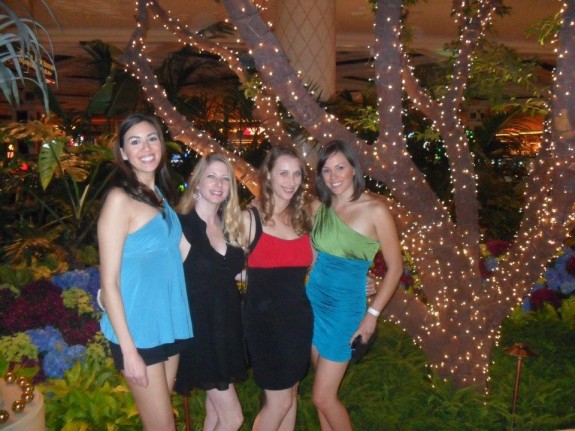 3) You can dance just to dance. In the past, dancing in a club in Vegas typically meant dodging pawing boys. Now you just flash your engagement ring at any guys who get too close or frisky.
4) You realize that light gambling can just be done for fun. Instead of getting mad at yourself for losing $50 you just add it to the "fun budget" of the trip – like a nice dinner.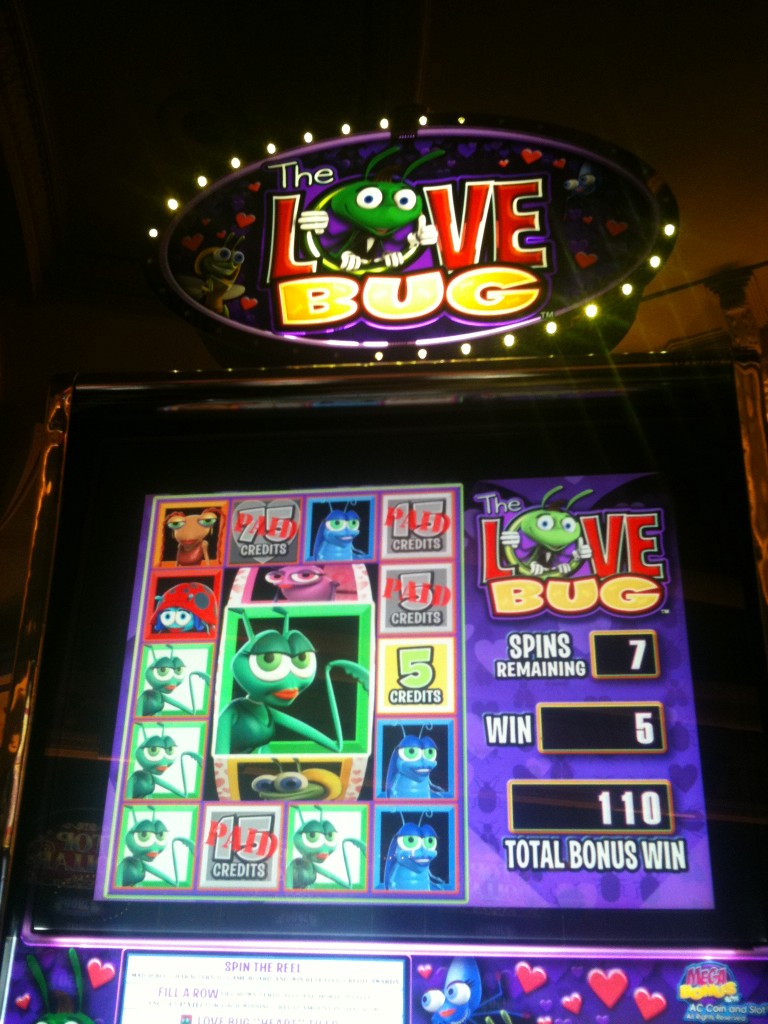 5) Dinners involve more than the food court.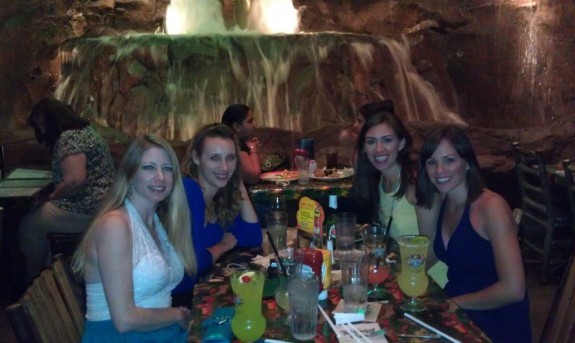 6) You're reminded you've still got it. Yup, you might be about to become an old, married woman, but you can still shake your booty on the dance floor or get an admiring glance from men as you stride by casino tables all decked out in 3-inch heels that you typically would never wear and a dress that is a far cry from your typical weekend attire.
7) You're reminded it is possible to stay up past 1am and still have tons of energy. Then decide that you could get a lot more done if you could transfer Vegas energy to real life.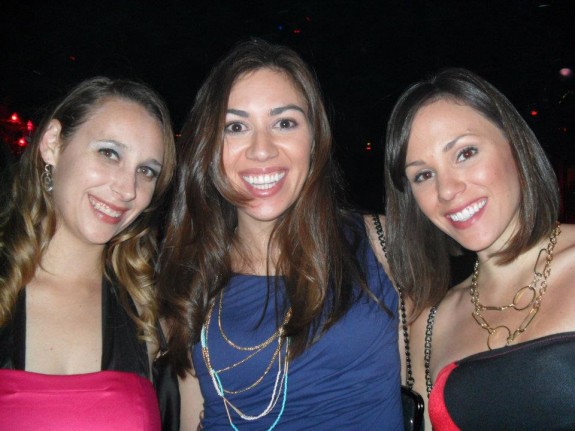 8) The right story and hem length will still get you into clubs and VIP sections. And when in doubt, bring your hot little sister to woo the bouncers.