4 Mistakes First-Time Cruisers Make and the Best Tip to Make Your Next Cruise Better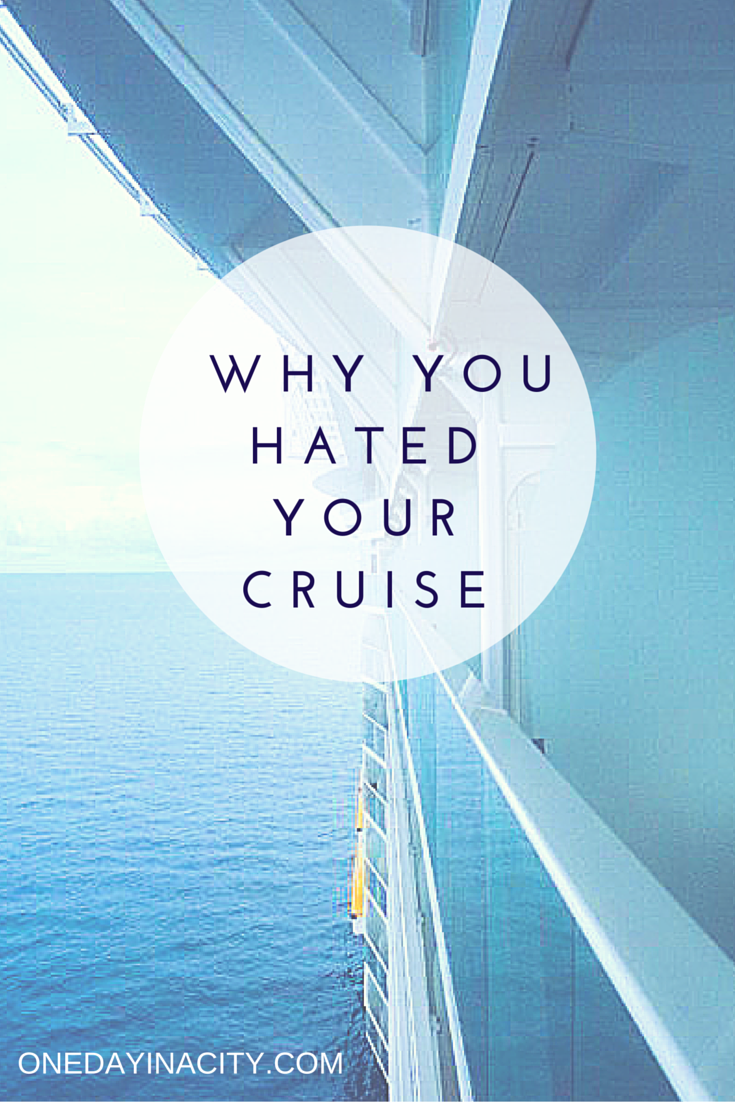 Doing marketing for cruise ship brands for almost a decade means I've talked about cruising a lot. Most people I talk to love cruising, like I do, but every now and then I hear this:
"I've cruised before. I hated it."
"Oh, really?" I enquire innocently. "That's too bad. What cruise line did you sail on?"
If I've been able to glean some of their personality or usual travel partners by this point, then 95% of the time I already know what cruise line they're going to say before they say it.
This is because picking the right cruise line is so so so important in enjoying your cruise. If you pick the wrong cruise line for your interests and personality, then yes, you're going to hate your cruise.
In some instances you might not be able to afford the cruise that's perfect for you (I mean, seriously, who wouldn't love to do an Abercrombie and Kent Antarctica cruise, but I digress…), but most of the time there is an attainable cruise line and itinerary that you're going to enjoy, even if you have to save for it for a couple of years.
Don't want to hate your cruise? Avoid these four mistakes (and do my top tip listed at the end for picking a cruise you'll enjoy).
1. If You're Used to Staying in a Four Season, Don't Book a Best Western — This Same Travel Philosophy Applies to Cruising
This is where most people go wrong.
They're not sure if they'll like cruising so they take the cheapest option to try it out without thinking if they'll actually enjoy the amenities or atmosphere onboard. I get it, most people are on a budget, but if you do your homework, you'll find some of those more affordable cruises add up pretty quickly once you're onboard, and opting for a more inclusive option will help you stick to a budget. Although, if a cruise line isn't necessarily all-inclusive, but has activities included in the fare price that are important to you, then that is a bonus, too, as then you'll be less likely to spend money on other extras to entertain yourself.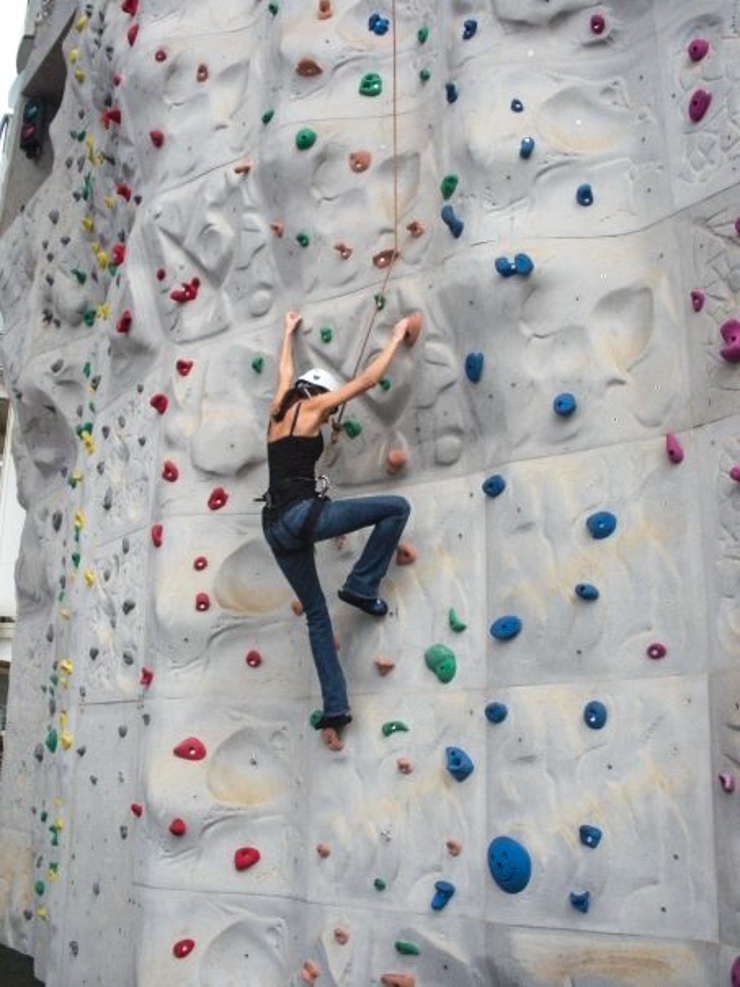 Now, some of those more budget-friendly cruise lines may definitely be the right fit for you, and that's totally okay. You will have a great time! They can be an excellent vacation for those who really like the ports the cruise is visiting and are just planning to spend most of the time onboard lounging by the pool or taking advantage of the vibrant nightlife. Some of the ships in this category also have excellent kid programs and can be a fun multi-generational family vacation.
2. Choose a Cruise without Thinking of All Members of the Party
If you take your young child on a Holland America cruise, you're probably not going to have fun onboard (and neither will they) because there will be a very limited — if any — kids program. If you plan a girls getaway on Royal Caribbean in your 20s…well, you still might have fun…but there are going to be a lot of kids running around the ship with you and your friends.
However, choosing the right cruise line for you and the people you're traveling with may not always be as clear-cut as you might think. I know a couple without kids who went on a Disney cruise and had a great time; they mostly stuck to the adult-only areas and they just so happened to love Disneyland and all things Disney.
Bottom line, know your personality and those you'll be traveling with and then start learning the personalities of the cruise lines before you decide on one.
3. Don't Read the Fine Print…or Pay Attention to the Large Print
Cruises can be very economical – even the luxury ones can be much more affordable compared to a similar level of dining and service found at a resort on land – but you need to make sure you know what costs extra once you're onboard so you're not unpleasantly surprised. Cruise lines are making this easier than ever before thanks to unlimited beverage packages and booking bonuses like onboard credit.
4. Don't Look Into the Excursion Options Before You Book
For the "why I hate cruising" argument, I often hear people say they hate cruising because they don't like feeling like cattle. This one always stumps me a bit. I've sailed on massive ships and rarely do I feel like cattle being herded about – at least no more than I do anytime I travel. Sometimes the shore excursions may feel this way, I suppose, but again, I think it's a cop out of someone not doing appropriate research before getting onboard. Here's why:
If you're going to the Acropolis in Athens, for example, either with a shore excursion group or on your own, guess what? You're going to be surrounded by crowds and people, and probably feel like you're cattle shuffling your way up to the Parthenon. If you're on a shore excursion, at least you're learning something interesting while making your way through the crowds. And — oh yeah — it's not like you have to do shore excursions while cruising if you're that concerned about it. There are several other options — like reading my One Day in a City Guidebooks. 😉
Some itineraries make it easier to explore on your own while in port so think about that before booking, too, if it's important to you.
Hated Your First Cruise? Here's Why You Should Give Cruising Another Chance
Cruising is not one size fits all anymore. From island hopping cruises in French Polynesia to overnight ports of call all around the world to intimate river cruises, there are a variety of ways to sail the seas and waterways of the world. It's an easy way to explore a sampling of a region without feeling stressed out getting around. A cruise can be highly relaxing – and you're still seeing new parts of the world.
Now that you know what mistakes to avoid when deciding on a cruise itinerary, here is my top tip for ensuring your next cruise goes well.
Do Your Research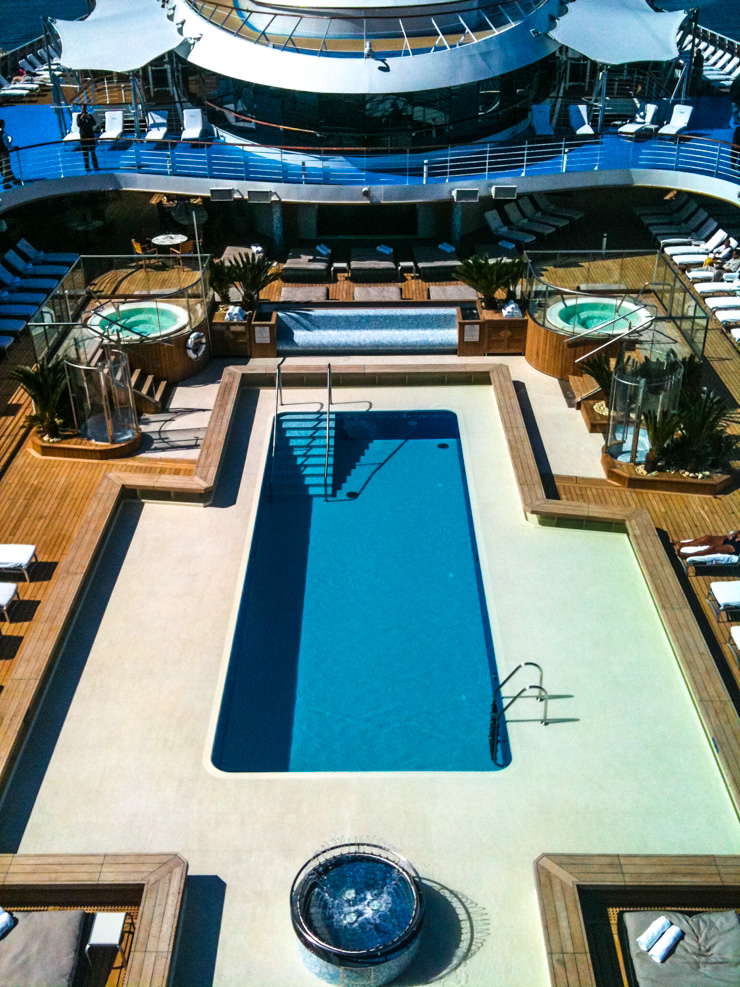 This is easier said than done. Research a ton of different cruise lines and ships before deciding on an itinerary. Don't just book on whatever cruise line you've recently seen advertisements for, or that a family member or friend went on last year and liked. Make sure it's a cruise line you'll enjoy, too. There are lots of resources to help you with this. An experienced travel agent who has a specialty in cruising (and there are many of them) can be a huge asset to planning your cruise vacation. They'll be able to speak with you and help you figure out which cruise is the right fit for your personality. Cruise forums, like the ones at CruiseCritic.com, can also be a great resource.
I have other tricks, too. If you want to hear about them when I publish them, be sure to sign up for my newsletter!
Have you cruised before? What did you think? Share your thoughts in the comments below or visit my Facebook page.