One Day in the Dolomites of Italy, this Happened…
A Beginner Rock Climbing Experience in the Dolomites of Italy
"You guys are just trying to kill me off, aren't you," I grumbled. "I'm onto you."
"Yes, Gina, that's exactly what we're trying to do," my sister Angela responded with a roll of her eyes.
Angela and I were in the Dolomites of Italy along with our mom and Angela's boyfriend, Miles.
The Dolomites are a mountain range located in the north eastern corner of Italy, bordering Germany, and are a popular destination for hikers, rock climbers, and mountain bikers. This was our third day in the region and so far we'd done two hikes, both of which had exhausted me. My fitness prowess did not quite match my outdoor ed teacher mother or rock climbing, hiking extraordinaires Angela and Miles.
And now Angela just showed me a picture of the day's hike — the degli Alpini — that involved a person climbing a vertical rock wall high up in the air.
"It's only a 5 or 6," Miles said, speaking in rock climbing terms I didn't understand. "You'll be fine. It's an easy one."
I was still not convinced, but strapped on my harness, donned my helmet, and trudged up after my fitness freaks family as we made our way the 15 minutes uphill to get to the base of the climb.
Before we reached the start of the climb, however, we came to some ruins. These ruins — and others we'd encounter along the journey, was why I agreed to this adventure in the first place. The Dolomites were the location for many Italian military bases and tactics during World War I. Here, right along the trail, were the remains of a hospital from WWI.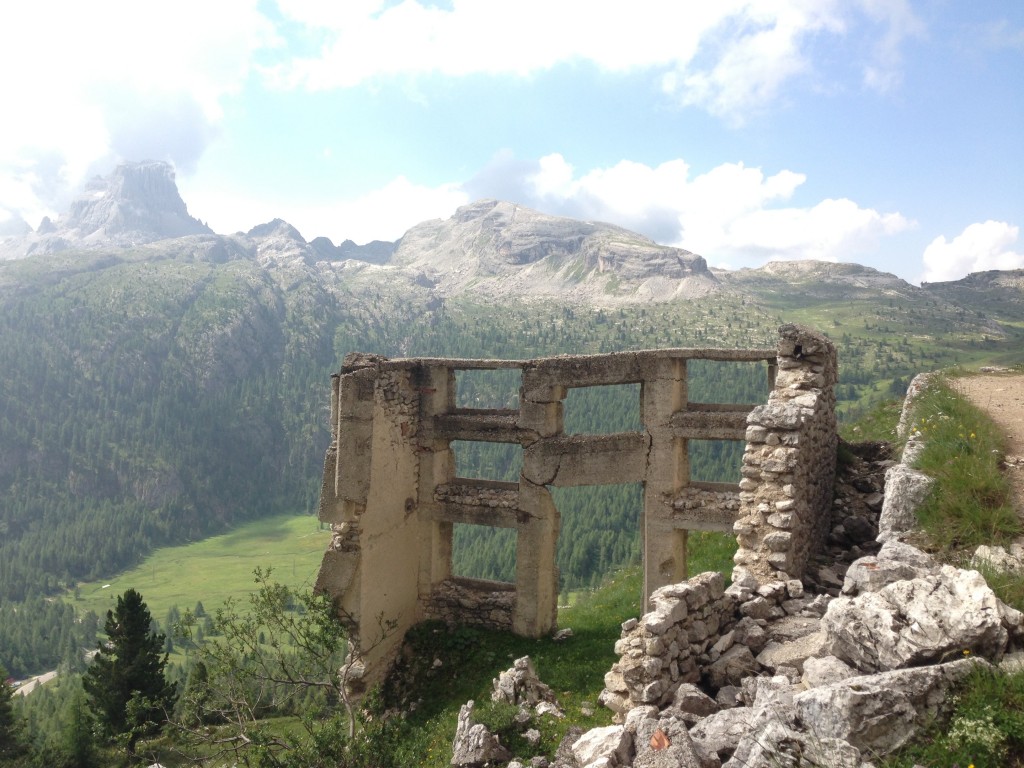 Too soon, we were leaving the hospital ruins behind for (gulp) the rock climbing portion of the trip.
This wasn't technically rock climbing, as there would be no belaying or anchoring involved. (Which is probably the only reason why my family decided to drag a novice like me along.) This type of climb is referred to as a "via ferrata" and is courtesy of the Italian military in WWI who built a system of via ferratas all around the Dolomites for soldiers to navigate the mountains faster. The via ferrata is a strong cable cord anchored every 5-10 feet.
–> You also may enjoy reading: The Tre Cime di Lavaredo Hike in the Dolomites 
My via ferrata gear (which was rented at a bike and hiking shop in nearby Cortina, Italy) had a harness that went around my legs and hips and which was connected to two long ropes with carabiners at the end. These carabiners ensured I wouldn't fall off the side of the mountain to my death, as the carabiners were snapped on to the cable cord after each anchor (always one carabiner at a time so to never be unhooked from the via ferrata). The degli Alpini via ferrata hike is up a steep and sometimes vertical mountainside. While I trust harnesses and cables, I still wasn't fully convinced I wouldn't break an arm or leg falling down before the carabiners caught on the anchor to save me.
"My climbing book said the first part is the hardest," Angela said as I stared dubiously at the tall rock looming in front of me. She began and I went behind her, with Mom and Miles behind me to guide me up if I needed help.
Turned out, however, that I was a rock climbing natural (if I may say so myself). At least when climbing with a via Ferrata. Though I tried to only use the rocks to challenge myself more, on particularly tricky parts it was helpful to have the cord to hold onto or one of the via Ferrata anchors to prop a foot onto. For the most part, though, the climb involved rocks that had lots of crevices and ledges to grab onto or prop myself against as I made my way up the mountain.
I had taken a gym class in high school that involved a few weeks of rock climbing, albeit the indoor gym kind, but I remembered a key to rock climbing is to push with your legs, not pull with your hands, which was helpful to apply.
At the top of the mountain ledge, which took two hours to reach, there was a gorgeous view of green hills, jagged mountain tops, and some mountain sheep with jangling bells sticking their head out of a cave a bit farther up the mountain.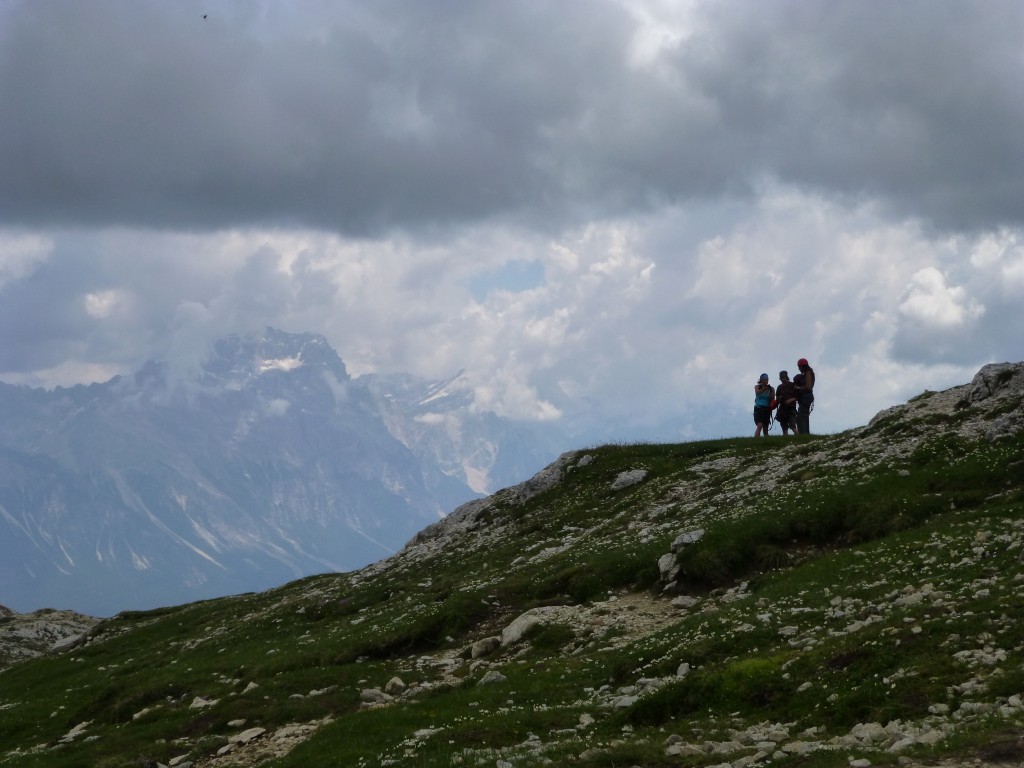 After a 10 minute rest, it was time to head back down the mountain via a dirt trail, which I thought would be easier than going up.
It wasn't. I had to be so careful not to slip on the many tiny rocks making up the trail – they were super slippery and I did take one skidding tumble. Luckily, it wasn't in an area where I could keep sliding over the edge of the mountain. It did hurt though and I cursed myself for not bringing better hiking shoes or just not hiking more in general, so I could navigate myself down the steep trail easier.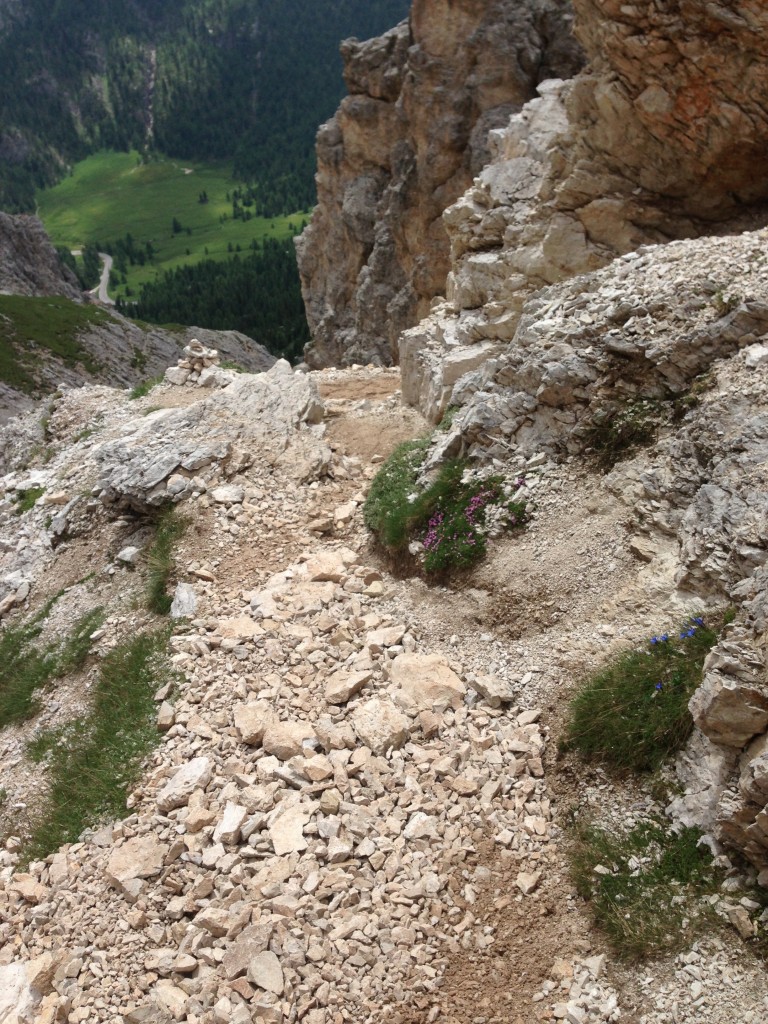 And getting down the scary trail was something mountain climbing Miles had no trouble doing.
Pin this post to read again later!