One Day in Budapest, this Happened…
I scan the plastic bracelet around my wrist and the spa employee standing next to me watches me do so as he sips his coffee and looks bored.
A name flashes up on the screen of the machine on the wall I'd just waved my wrist under and the employee's whole demeanor suddenly changes. He stands up straighter, flashes me a big, crooked smile, and points proudly at himself. "That is me!" he exclaims.
I smile back a tad bit uncertainly. This is my masseuse?
He has a thin body and arms and the blue uniform he wears that looks more like scrubs hangs unimpressively off his lithe frame. His hair is graying and his eyes look tired, though there is now a twinkle in them. He certainly doesn't look like some strong masseuse ready to whip my muscles into shape, but he was now leading me back into one of the many massage rooms so I was about to get my massage whether it was good or not.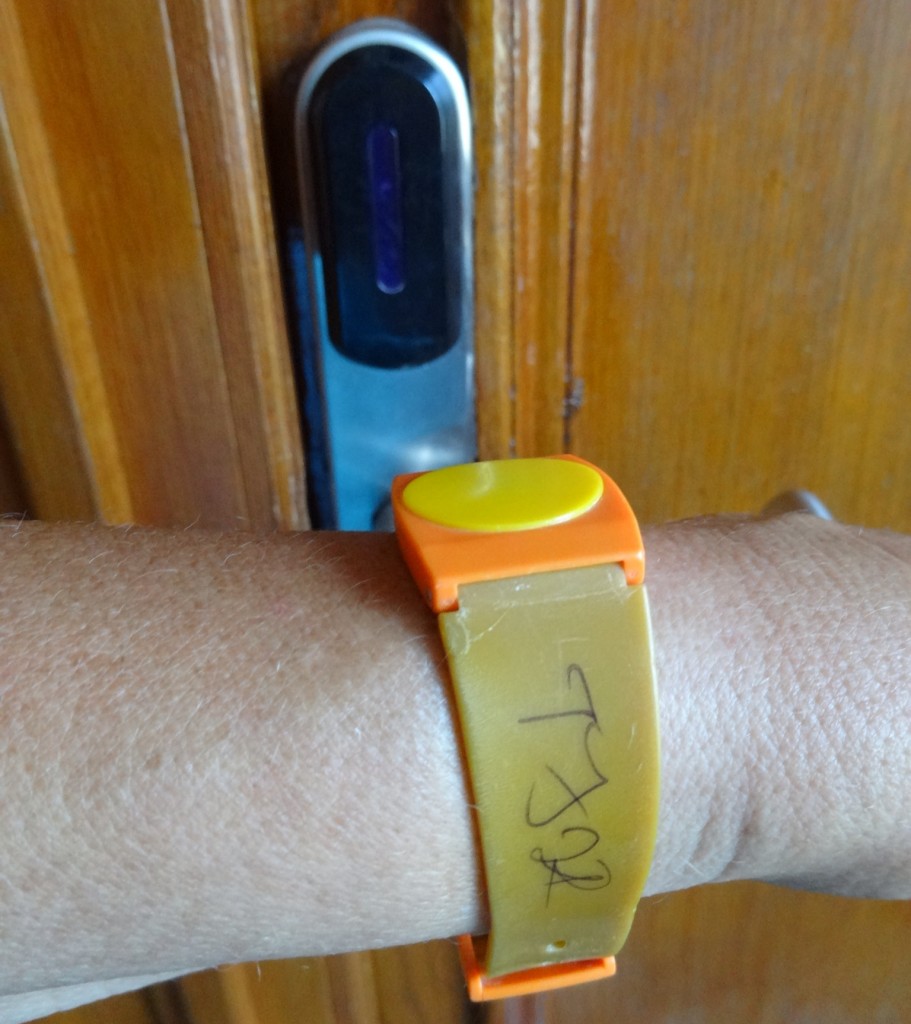 When it comes to what to do in Budapest, a visit to one of the city's famous baths is a must-do so you can lounge in warm thermal water, but now I'm wondering if getting a massage as well was a waste of time.
The plastic bracelet that showed who my masseuse is was strapped to my wrist upon entering Széchenyi Baths since I got the VIP package through my hotel (Buddha-Bar Hotel), which comes with access to a special entrance, a 30 minutes massage, and a changing room which serves as my locker for the day as well. The bracelet is programmed to give me access to my locker and my massage.
I'd spent the previous 45 minutes floating around the warm outdoor baths, aka pools, of Széchenyi, which keep their temperate waters thanks to the underground spring that the pools pull from. It was a relaxing way to spend an afternoon under the hot August sun, but it was now time for my massage and I was quite looking forward to it since I've been traipsing around Europe for the past three weeks.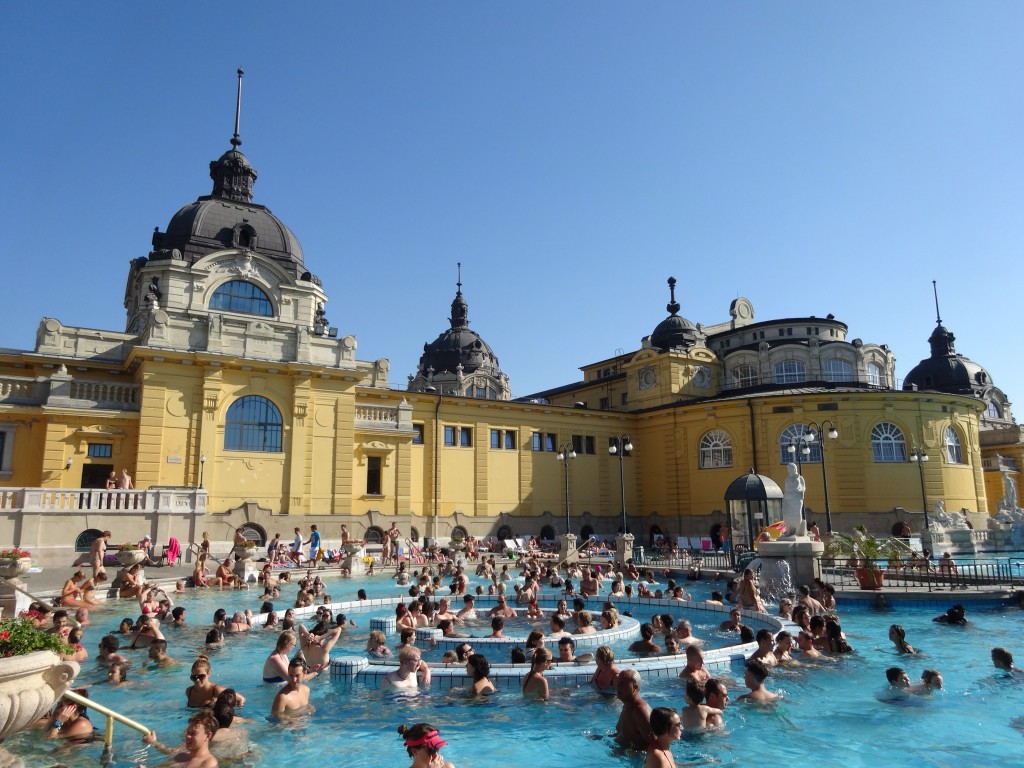 My muscles could use some pampering, though I was now wondering just how good of a massage I was going to get. I figured I couldn't be that disappointed if it wasn't terrific since it was only costing me about $20.
In the massage room, which has walls that are open at the top and stop about a foot above my head, is a table with some lotions on it and a very basic massage bed. My masseuse lays a sheet on the bed, which looks like it was drug through dirt on the way to the room. I hope that it's stained and hasn't really just been dropped in dirt.
Only $20, only $20, I remind myself as I look toward the smiling man expectantly as it appears he is about to give me more instructions.
It quickly becomes apparent that my masseuse doesn't know very much English.
He mimes taking off a robe and points to a hook on the wall. Then he points to the bed and shows me how to place my arms while lying on the bed.
I follow his instructions and take off the robe, then lie facedown on the bed in my swimsuit with my arms bent in a "V" shape above my head.
He says something to me in Hungarian that I don't understand, but think he means "Is everything ok?"
"Yes, good," I say and peek an eye up at him. He grins, gives a brief nod, and goes over to the table with the lotions.
Then I get one of the best massages I've ever had.
The pressure is perfect and his hands are surprisingly stronger than I expected. He expertly molds my muscles and rubs out the aches and pains that had built up after hiking in the Dolomites and walking around big European cities for several weeks. I was in a total state of bliss when he too soon said something in Hungarian and I knew the massage was over. I should have gotten the 60 minute massage.
I give him a tip and he grins at me and waves and then my most unlikely masseuse heads back out the door with his coffee mug.
Getting a Massage at Széchenyi Baths Quick Tips
Where: Állatkerti körút 9-11
When: The baths are open daily from 6 a.m. – 10 p.m. Available massage appointment times vary so call in advance for an appointment.
Phone: +36 1 363 3210
Cost: 20-60 minute massages are offered and start from 3,300 Ft (about $15). You can also get underwater jet massages, pedicures, and more. Entrance to Szechenyi Baths is 4,100 Ft for a locker and 4,600 Ft for a cabin.
Website: www.szechenyibath.hu