One Day in a City Itinerary: Budapest in a Day
What to See in Budapest, Hungary When Short on Time
Budapest is a large, vibrant city and if you only have one or two days to visit, it can seem overwhelming figuring out how to narrow down what to do and see in Budapest. I'm here to help. The sites in this detailed One Day in Budapest guide will help you get a feel for the history and culture in the gorgeous Baroque and Gothic-filled city, even if short on time.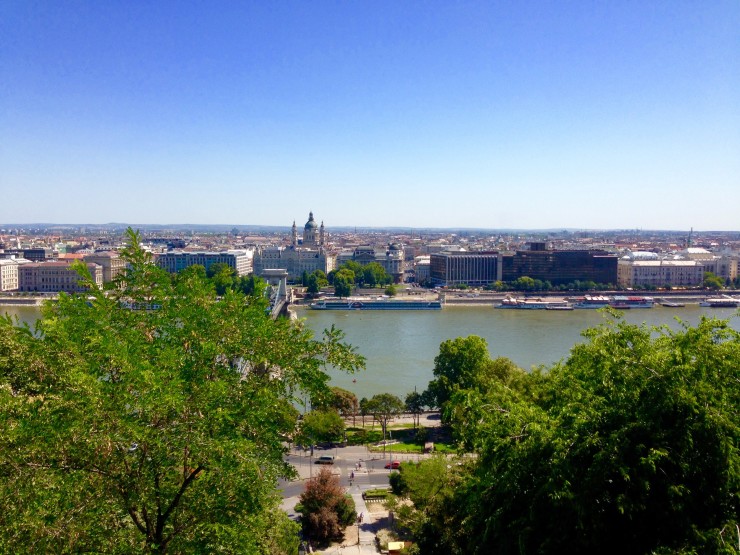 The Layout of Budapest
Before arriving into Budapest, you'll want to familiarize yourself with the layout of the city, which is impacted by the Danube River running through it.
When Budapest was originally settled it was divided into three different areas. The west side of the river was referred to as Buda while the eastern side was Pest. There was also an area referred to as Óbuda in Buda, which literally means "Old Buda". This was the area where the Romans built a fort in the second century BC and where the Mongols originally settled. It wasn't until 1849 that a permanent bridge was added to connect Buda with Pest and in 1873, the area officially became Budapest. Despite this, while in Budapest you'll still hear the various sections of the city referred to as their past names: Óbuda, Buda, and Pest.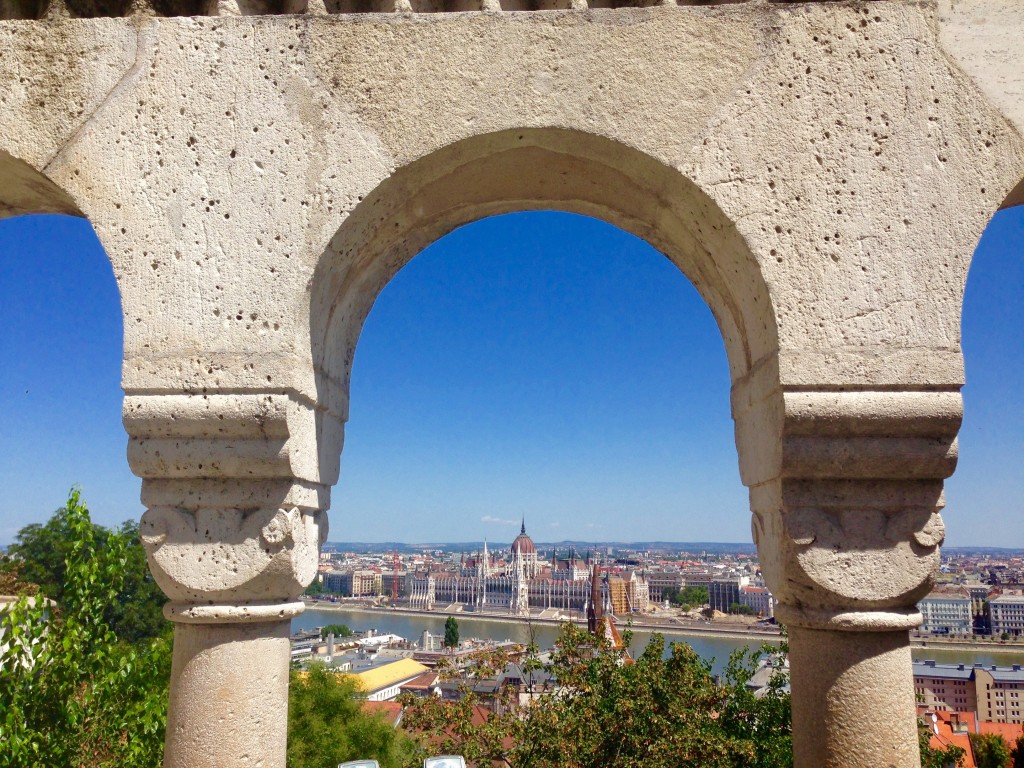 Though most of the sites in Budapest are walkable, you'll want to take advantage of the convenient and affordable metro while in Budapest if short on time. The metro also connects to Budapest Keleti Station, the main train station in the city and which is an easy stress-free way to arrive into the city if traveling around Europe. Air travel is also supportive of a short stay in Budapest, though, as the airport is only 10 miles from the city center, which is typically a 20 to 25 minute drive.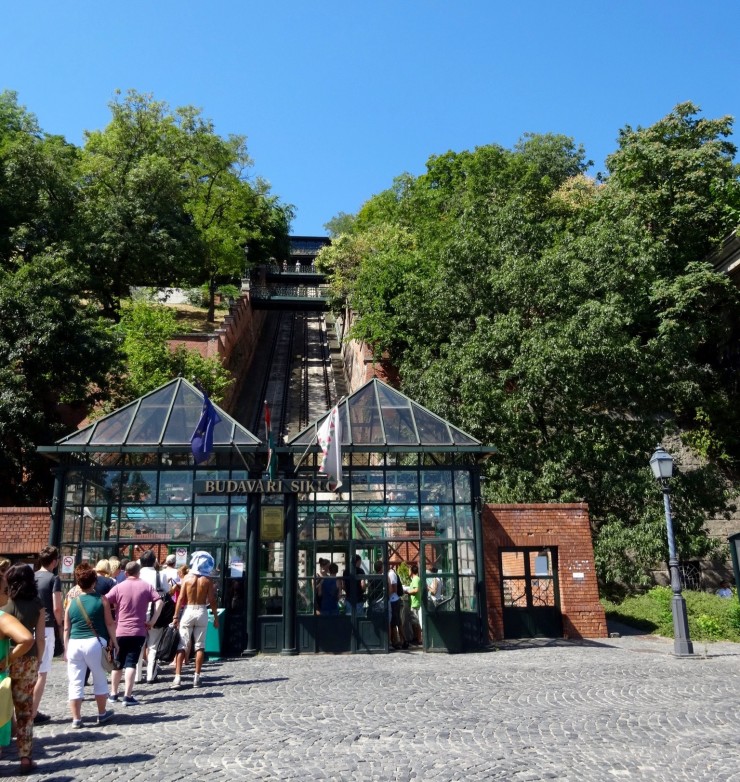 One Day in Budapest Recommended Itinerary
Once you've gotten yourself to the city center, it's time to start exploring. Here is an outline of my recommended top sites to prioritize visiting if short on time in Budapest, and then I'll go into detail for each site.
Buda Castle District
Hungarian Parliament
St. Stephen's Basilica
Heroes' Square
Budapest Baths
Chain Bridge
Tips on where to sleep and eat in Budapest
Wondering the best way to get around Budapest? Download my helpful Budapest Transportation Tips…

Budapest Transportation Cheat Sheet
Get my free Budapest Transportation Cheat Sheet sent to you now by entering your email below. This helpful 2-page document tells you the best ways to get to and around Budapest.
Buda Castle District
A good place to start your day in Budapest is on the Buda side at the Buda Castle District.
The Buda Castle District is a medieval area of Budapest located atop a hill that is located within the remains of the Buda Castle Palace. It is home to some of the city's top sites, one of which is Matthias Church.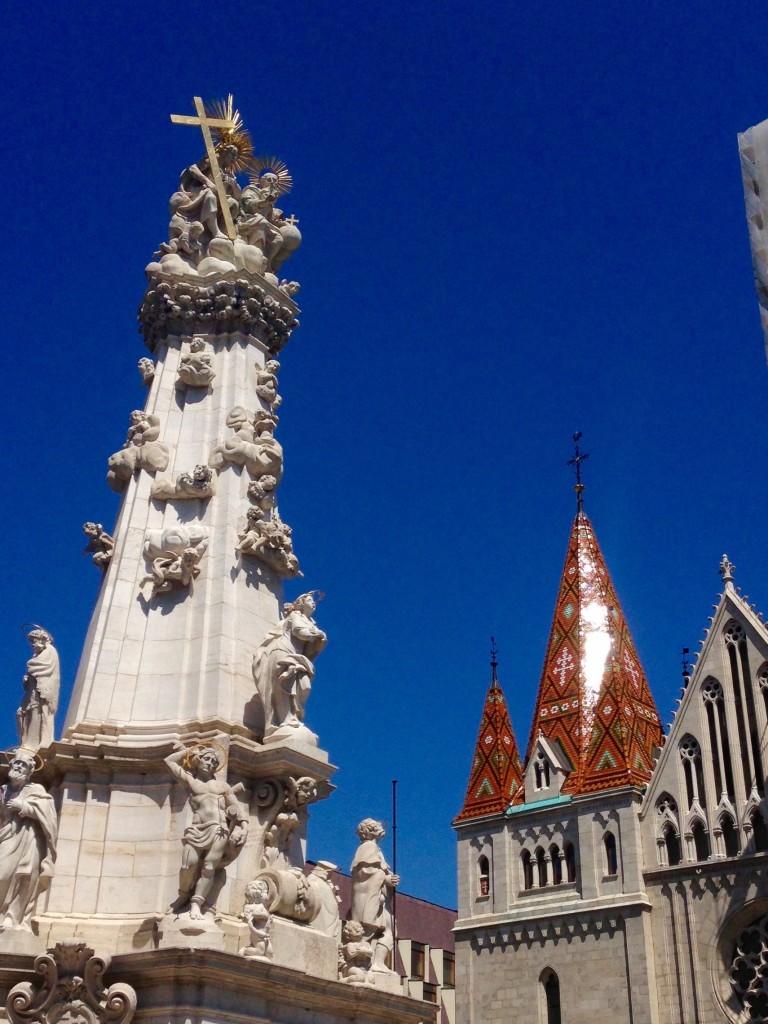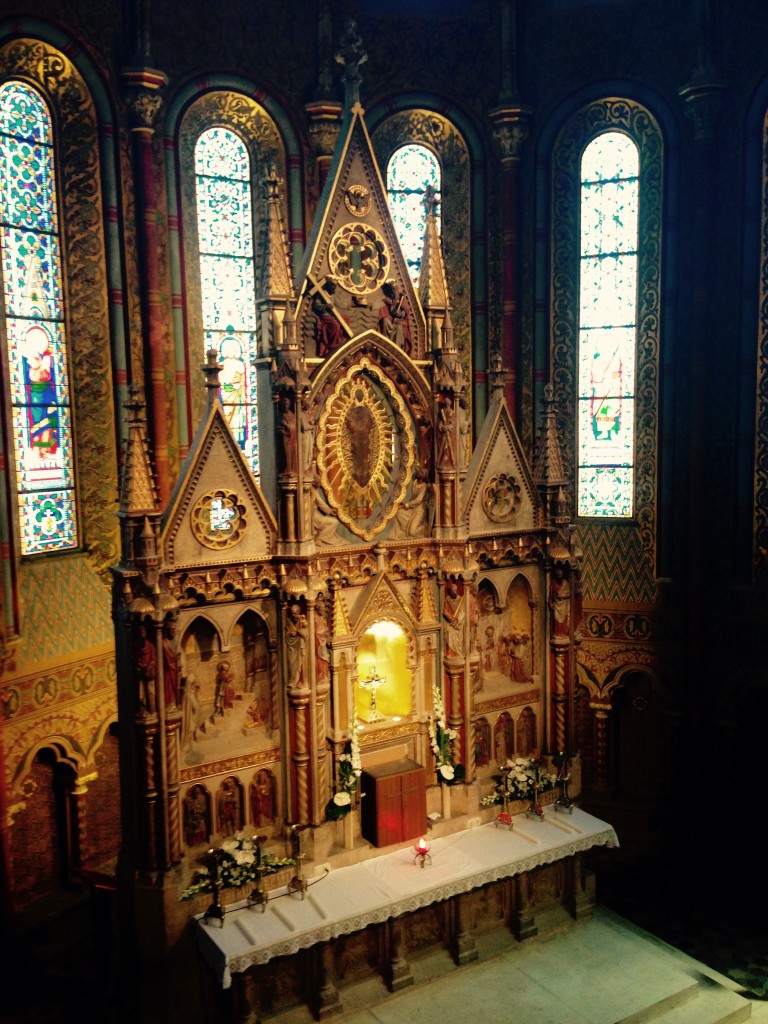 You'll also want to make time to enjoy the views from Fisherman's Bastion while in the Buda Castle District.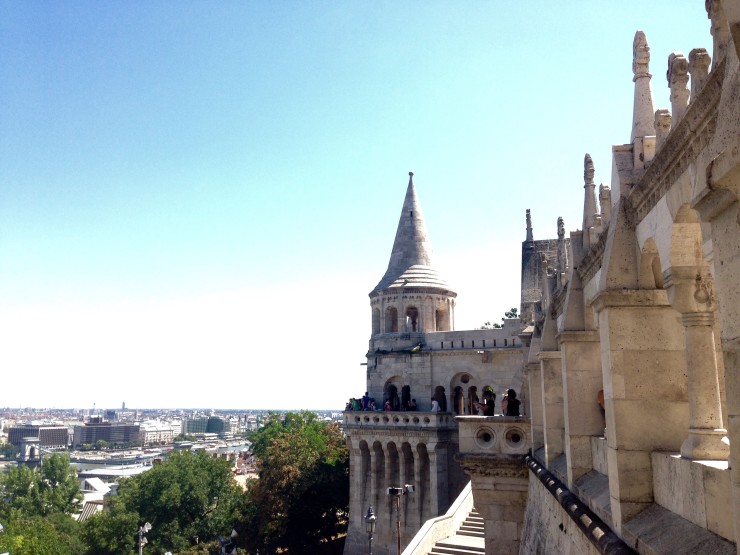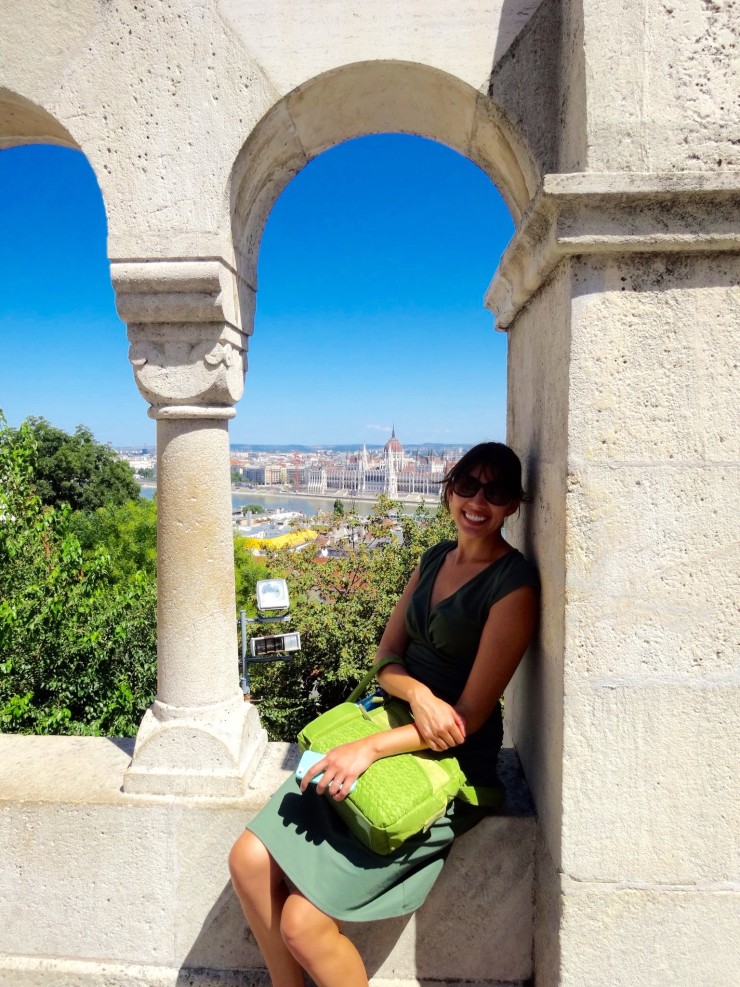 You'll also want to seek out Hospital in the Rock while visiting the Buda Castle District, as it is one of the most interesting tours I've been on during my travels. Hospital in the Rock is a series of tunnels within the hills of Buda that were turned into a hospital in 1935 in anticipation of war. It was used as a hospital during World War II and the Hungarian Uprising.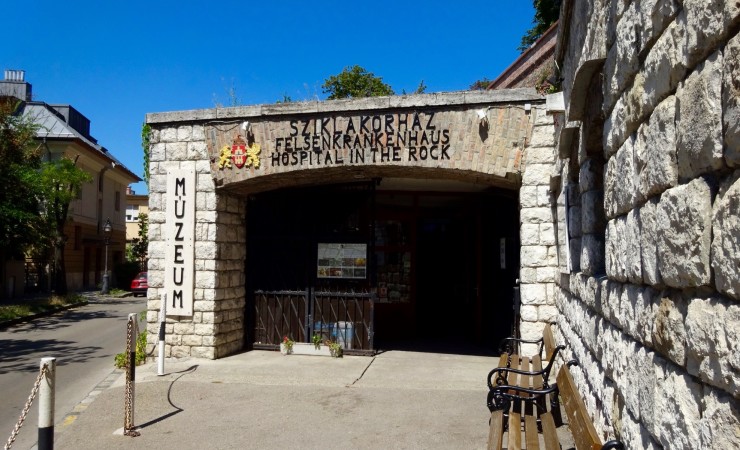 The Buda Castle District is also home to several museums, but I recommend skipping those if short on time unless you're the type who really enjoys looking at art and ancient artifacts. (If you are really interested in museums, look into checking out one Budapest's many historical and artsy museums in and outside of the Buda Castle District; top ones to tour include the Budapest Holocaust Memorial Center, the Terror Museum, the Ludwig Museum of Contemporary Art, and the Hungarian National Gallery.)
What to Pack for Your Day in Budapest
Scarf — Good for tying over your shoulders when touring churches in summer, or adding extra warmth around your face in winter.
Sunglasses — I like polarized ones for traveling
Comfortable Shoes — You'll be doing a lot of walking.
Secure Purse or Daypack — Choose one that crosses your body and which you can keep in front of you (no backpacks as they're more susceptible to pickpocketing).
Swimsuit – For those relaxing thermal baths (more on that coming up below)! Ah, wish I was back there right now.
AND THE ONE THING I ALWAYS PACK (Don't just trust your memory!)
Hungarian Parliament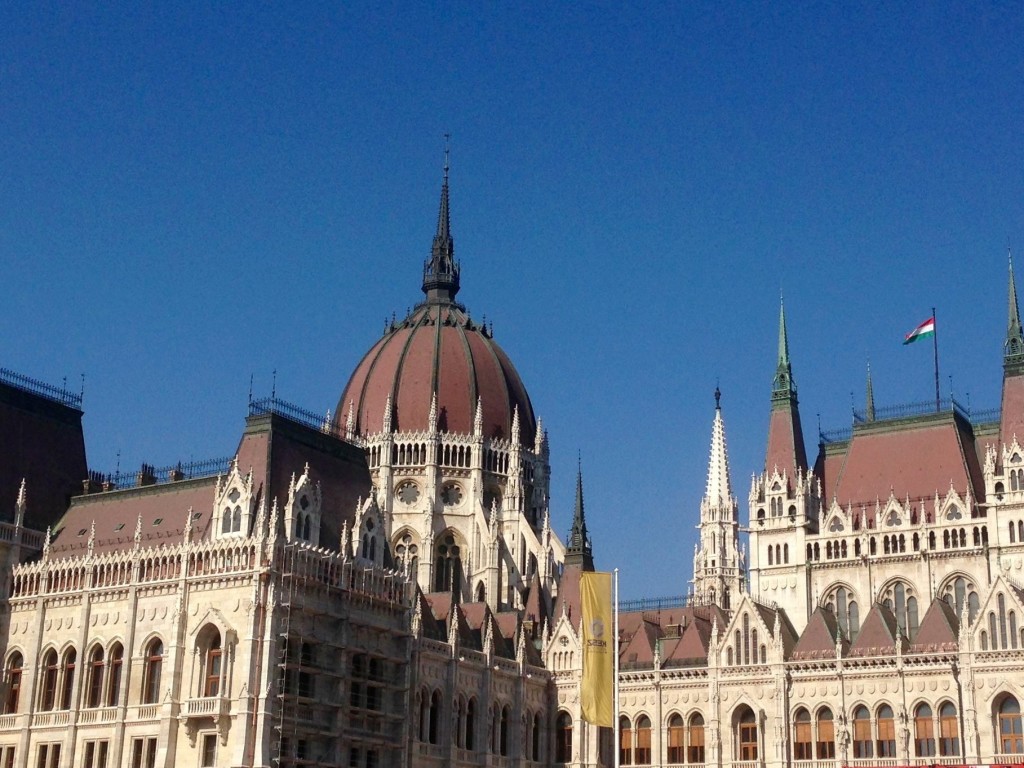 Take one of the 45 minute tours at the Hungarian Parliament to better understand Hungary's government. Hungary is a republic, which has a National Assembly of 386 members who carry out the majority of their work in the Hungarian Parliament. During the tour, you'll also get the chance to see the inside of what is arguably Budapest's most impressive building, designed in a Gothic Revival style. If short on time, be sure to buy your Parliament tickets online to ensure the tour time you want isn't sold out and to not waste time waiting in line to purchase your tickets in Budapest.
St. Stephen's Basilica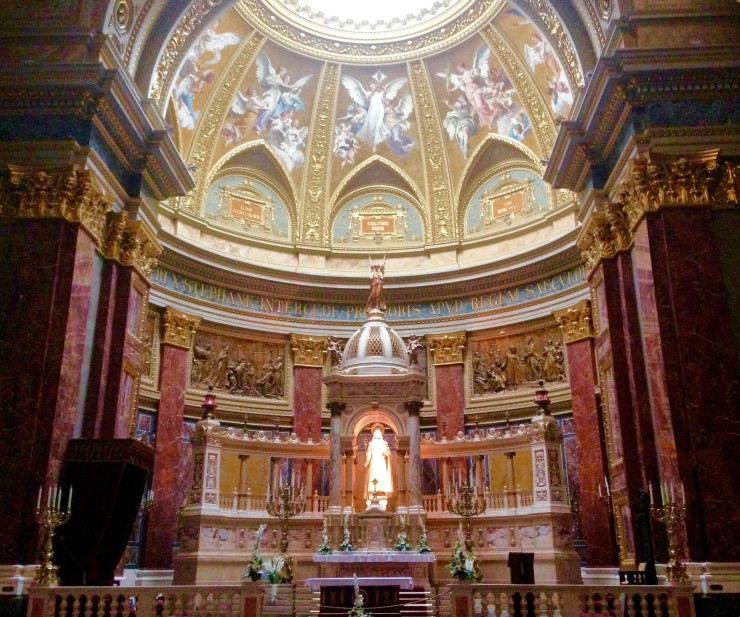 St. Stephen's Basilica opened in 1905 and reflects both a neo-classical and neo-renaissance style of architecture. The basilica is named after Saint Stephen who became king of Hungary in 997. After his death in 1038, the church celebrated him as the first canonized king. Also after he died, his right hand (now referred to as the Holy Right Hand) was found intact, increasing the reverence toward him by Hungary and its people. The hand traveled from Hungary to Transylvania, Dubrovnik, and Vienna before returning to Hungary in 1945 where it has been on display in St. Stephen's Basilica ever since. The hand is held in a dim glass case. For a better view of the Holy Right Hand, you can pay a 100 HUF fee and an attendant will turn a light on in the case.
Heroes' Square
The 19th century Heroes' Square (also referred to as Hősök tere) in Budapest is a large, impressive square built to commemorate the 1,000 year anniversary of the settlement of Hungary in 895. Walk along the white and gray patterned ground of the square to the statues in the center that make up the Millennium Memorial – a memorial to commemorate past leader's and war heroes in Hungary's history. The memorial features Archangel Gabriel in the center who is flanked by the seven leaders of the tribes that settled Hungary on one side and other important leaders and persons in Hungary's history on the other side.
Relax in a Thermal Bath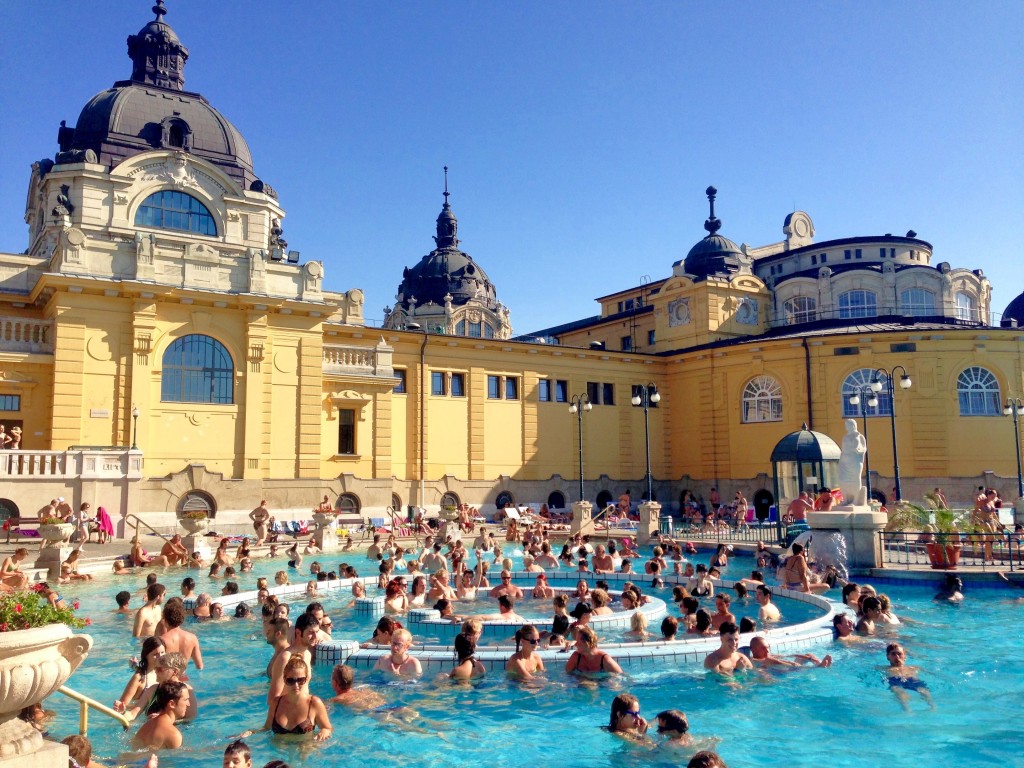 Budapest is home to 118 natural thermal springs and visitors can take advantage of these waters (which are said to have healing powers) at one of Budapest's baths. Whether or not the water does indeed heals what ails you, you're sure to come back from a Budapest bath feeling much more relaxed. Check out Széchenyi Baths and get a massage while there, too. It's one of my favorite things to do in Budapest and worth doing even if you only have one day.
Chain Bridge
The Chain Bridge is a 380 meter long suspension bridge that was the first permanent stone bridge to connect the Buda and Pest sides of the river and was an engineering feat for the time. A few years later the bridge's most endearing part, the large stone lions, were added.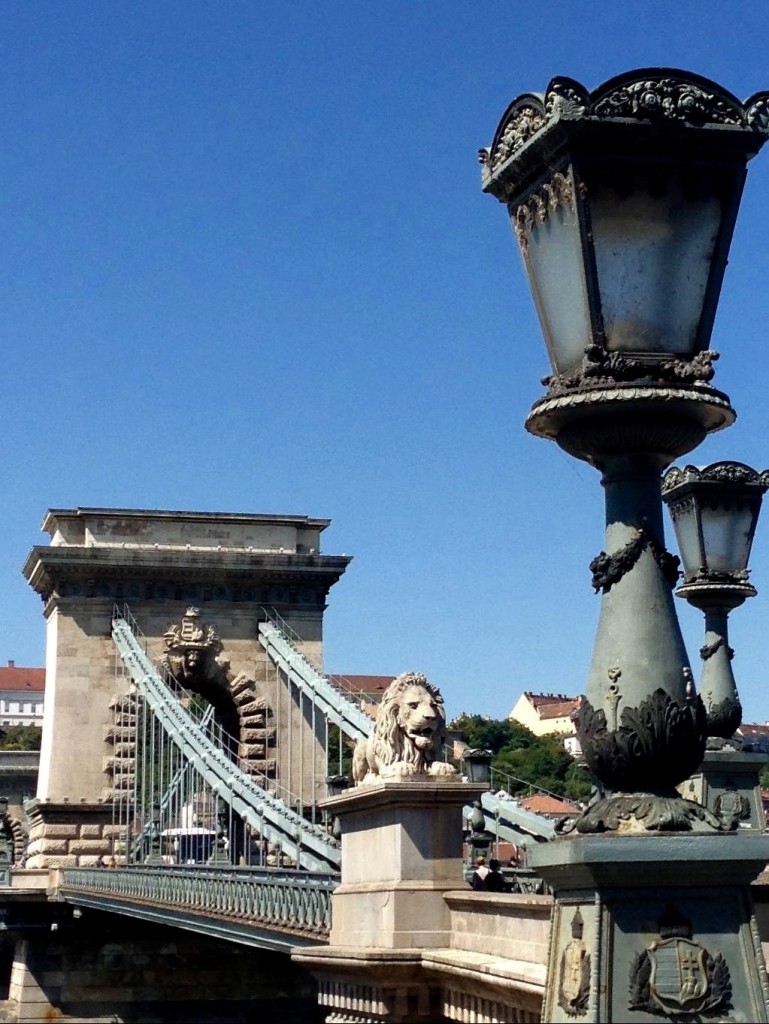 During World War II, the bridge was bombed and most of it was destroyed during the Siege of Budapest. In 1949 it was rebuilt and today stands as a testament to the resilience of Budapest. Walk along the pedestrian pathway on the bridge from one side of the Danube to the other, which will take you about 20 minutes.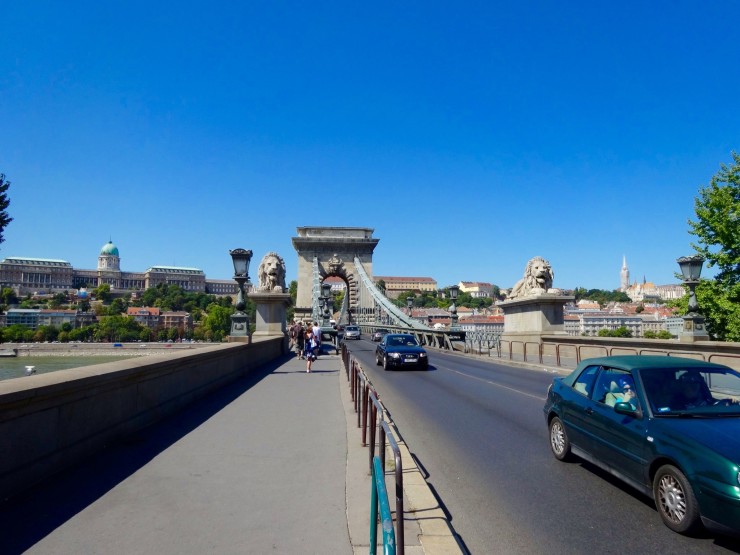 Where to Sleep in Budapest
Buddha-Bar Hotel Budapest: A sleek, upscale and relaxing place to rest your head at night if your day. I especially loved the red doors and hallways, the sultry room decor, and the central zen garden. Click here to read more about my stay at Buddha-Bar Hotel Budapest.
Hotel Parlament: This centrally-located hotel is easy on the budget without sacrificing on comfort. It also looks fancy and historic on the outside while being updated and modern on the inside.
Four Seasons Hotel Gresham Palace: Ready to pamper yourself while in Budapest? Stay in this uber-luxe Four Seasons Hotel, which has an onsite spa, luxuriously appointed rooms, 5-star service, and and incredible location directly across from the Chain Bridge (in fact, the view of the hotel itself is pretty impressive).
Side note: Book your hotel through my preferred accommodation site, Booking.com (which I love because it is so easy to use and has low pricing), using one of the above links and I'll get a small commission at no extra cost to you. This helps me cover the costs of running this site and continue to bring you great travel content. Thanks for supporting One Day in a City! 
Where to Eat in Budapest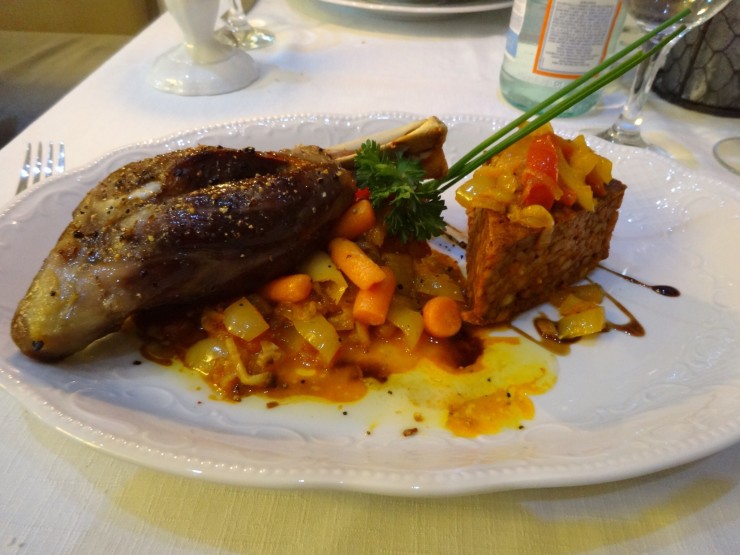 When it comes to what to do in Budapest, make sure you keep trying new food in mind as well. You don't want to miss out on the city's delicious dining during your day in Budapest. Try Chess Restaurant for some traditional Hungarian cuisine with some creative twists. If you've been in Eastern Europe for awhile and need a break from the heavy fare (like I was), head to Buddha-Bar Restaurant in the Buddha-Bar Hotel Budapest for some sushi.
Don't forget to get my helpful Budapest Transportation Cheat Sheet!
Budapest Transportation Cheat Sheet
Get my free Budapest Transportation Cheat Sheet sent to you now by entering your email below. This helpful 2-page document tells you the best ways to get to and around Budapest.
Found this post helpful? Pin to read again later!