Top Things to Do During a Girlfriend Getaway Weekend in NYC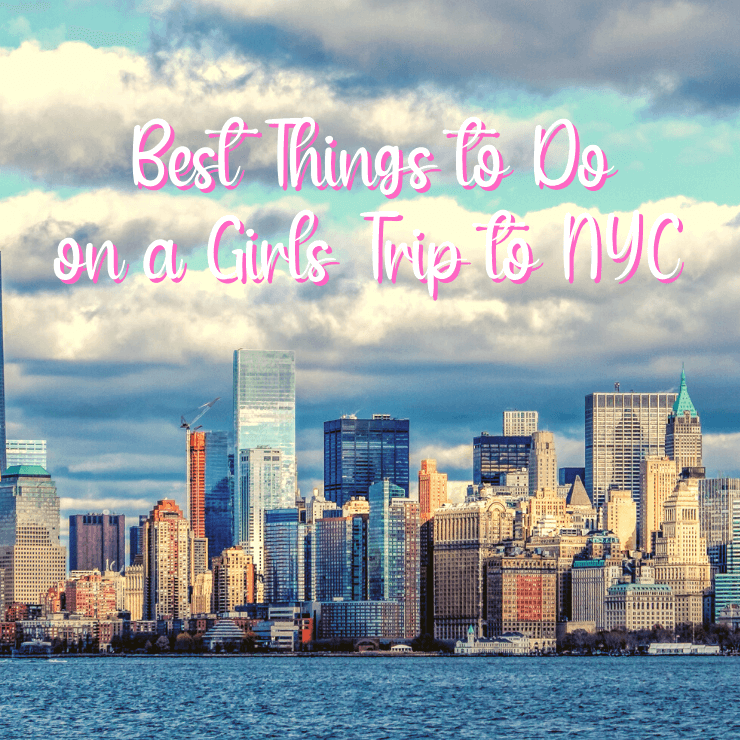 If you're looking for a fun trip to take with your girlfriends, there's no place more iconic for a girls trip than New York City. There's so much to see and do here, no matter what you're all into. Even if you're on a budget, you can make a weekend trip to The Big Apple work for your group of friends.
Since you'll only be in New York City for a couple days if you're doing a girls weekend, we'll show you the best way to spend your time there. No matter what you choose to do on your trip, though, it's bound to be exciting. It's time to make memories with your friends you won't forget!
Read More: Best 1-Day Itinerary for NYC — By a New Yorker!
When visiting New York City, keep the weather in mind. New York sees snow and frigid temperatures in the winter, whereas summer days can get very humid. It's always a good idea to check the weather forecast before packing for your trip.
You should also familiarize yourself with NYC's subway system before you arrive. This will make it easier to navigate the city and do more activities as a result.
1. Go Shopping
Times Square is filled with large stores to visit, like Macy's and Forever 21. You could spend hours sifting through racks of clothes in just these two stores! Sticking to this section of New York City is fine for those looking for name brands, but you and your friends also might want to browse the boutiques in St. Mark's Place, SoHo, and Greenwich Village.
2. Avoid Tourist Traps
No, you don't need to go to the top of the Empire State Building to truly experience New York City (though we still think it's a fun, must-do activity in NYC).
If you and your girls are on a budget, steer clear of money grabbers, like tour buses and I Love New York T-shirts (they scream "I'm a tourist"). Instead, focus your energy on sightseeing and reasonably-priced attractions. You won't be missing out!
3. Do Free (or Nearly Free Things)
Not everything in New York City is expensive! For example, the American Museum of Natural History's admission fee is only a suggested donation. You can actually pay as little as you want – even if it's just with pocket change. The Metropolitan Museum of Art also operates this way.
Other free attractions include the American Folk Art Museum, National Museum of the American Indian, and Belvedere Castle in Central Park.
Some museums aren't free most of the time but offer free admission days. The MoMA is one such museum – the first Friday of every month is free from 4:00 pm-8:00 pm.
4. See a Broadway Show
Don't leave the Big Apple without seeing a Broadway production with your girlfriends. You can find tickets on Ticketmaster or at the box office; we don't recommend buying them from people on the street. If none of the Broadway shows sound interesting, consider seeing an off-Broadway production instead. These shows are just as good as Broadway; they're just in different parts of the city. No matter where in New York City you see a show, you're in for some high-quality entertainment.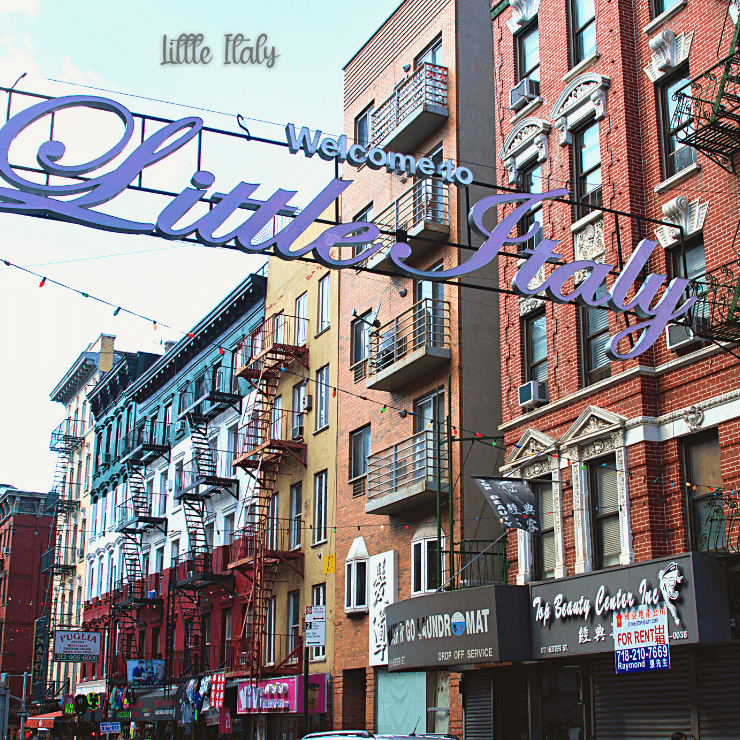 5. Eat Lunch in Little Italy
You can get great pizza anywhere in the Big Apple, but nothing beats the food in Little Italy. If you have time to wait in a long line, consider trying Lombardi's, credited with being the first pizzeria in the United States. Otherwise, try some of these other restaurants in that area.
6. Eat Dinner in Chinatown
Chinatown has a few well-known Chinese restaurants that serve delicious food until late at night. Wo Hop and Hop Kee are two famous establishments not far from one another. Choose the restaurant with the shortest line for entry – if you get there late at night, there might not be a line at all.
Here's a tip from the locals: Hop Kee has a ground-level and underground restaurant. You'll want to go downstairs for the best dining experience.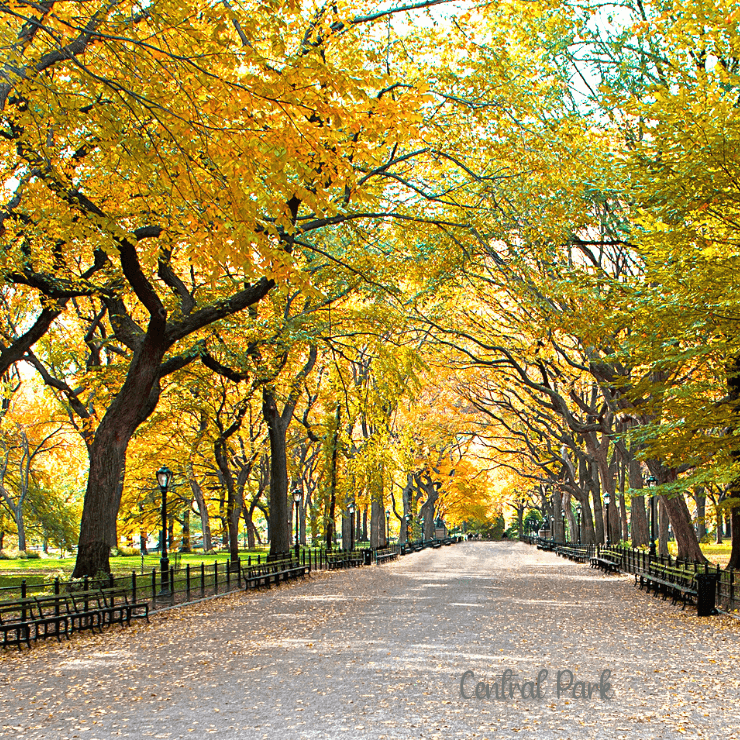 7. Explore Central Park
Central Park is free to enter, and there are plenty of attractions within it. They include the Central Park Zoo, a memorial to John Lennon, a castle, a rowboat rental spot, and so much more. If you have time, take a hike through the Ramble, a large woodland area in the park.
8. Venture Outside of Manhattan
New York City is comprised of five boroughs – Manhattan, Queens, Staten Island, Brooklyn, and the Bronx. Most people are familiar with Manhattan, home to Times Square, Central Park, and other popular spots. However, that doesn't mean you need to limit your itinerary to Manhattan. The other boroughs can be just as exciting. Consider visiting the Bronx Zoo or grabbing a bite from the Queens Night Market.
9. Go to a Free Concert
During the summer, you can catch a concert through SummerStage in Central Park. You may even be familiar with some bands in the lineup since they can get big name acts.
Many of these concerts offer free tickets, and those that cost money aren't terribly expensive. You can also see free shows in Bryant Park through Picnic Performances, which feature opera, jazz, and more. Going to free performances instead of ticketed shows can help you save money in New York City.
10. Check Out the Nintendo Store
The Nintendo Store in New York City is a great place to unwind. Once you've checked out the new games on display, head upstairs to the store's exhibit. There, you'll see the evolution of Nintendo consoles, including a GameBoy that survived the Gulf War.
11. Experience NYC's Nightlife
Use the money you saved from avoiding tourist traps to buy drinks at one of NYC's hottest nightlife spots. Some of these venues are so popular that they accept reservations. If you're looking for a place to get a few drinks, try Coby Club, Gallow Green, or Ms. Kim's Lounge & Private Karaoke. Wherever you decide to go, keep the venue's dress code in mind.
Visiting New York City for a girls' weekend is bound to be fun. From musicals to museums, there are plenty of exciting things to experience during your girlfriend getaway. Get ready to create epic memories with your besties!
Read More: Best Weekend Getaways in Upstate New York