In-Depth Itinerary for Spending 24 Hours in NYC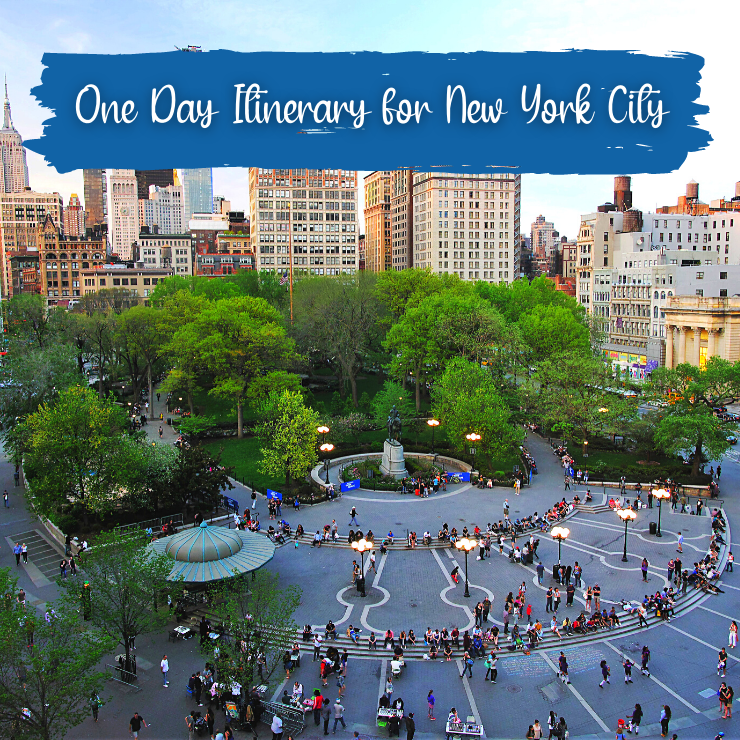 In a city as large as the Big Apple, it would take you multiple trips to see everything worth checking out. If you're short on time, though, fear not! You can still see New York City in one day by sticking to attractions within close proximity of one another and sticking to one borough.
New York City is home to some of the country's best restaurants and most recognizable landmarks, and is a must-visit for any traveler's bucket list. The bustling city center of NYC is also known for its near-constant activity – after all, they don't call it "the city that never sleeps" for nothing.
This guide will show you how to see New York City if you'll only be around for 24 hours. You'll also discover the best ways to lodge, eat, and travel throughout the city when your itinerary can't include long wait times or borough-hopping.
Since some of New York City's tourist traps will have you waiting on hour-long lines, you'll be better off seeing the city's lesser-known treasures – that means you'll also get a more authentic travel experience, too!
What's Considered New York City?
New York City is comprised of five counties, also known as boroughs. When most people think of the Big Apple, they think of attractions you'd find in Manhattan: the Empire State Building, World Trade Center, and Broadway.
However, Brooklyn, Queens, Staten Island, and the Bronx are also part of the city – and they're all worth visiting. The subways even run through multiple boroughs to make them easier to get to.
Since this guide is written for those who are short on time, though, we'll only be covering things to do in Manhattan.
Side Note: Queens and Brooklyn are also considered to be part of Long Island. If you're flying into John F. Kennedy International Airport and your trip itinerary says your destination is Long Island, don't worry – it's just a short train ride away from Penn Station in Manhattan.
Getting Around New York City
Manhattan is a big and crowded – and while most neighborhoods are walkable, you'll want to hop on a bus or subway to travel more than a few blocks.
Subways are the quickest way to get from point A to point B since you won't have to deal with traffic. You also won't have to wait long for your train to arrive, since they usually come every few minutes. You're granted free transfers with your subway ticket, so don't head above ground until you've reached your final stop!
If you must take a taxi, be aware that they're expensive and the rides aren't always smooth. Expect plenty of stopping and going, very defensive driving, and some maneuvers that may make you uneasy if you're not used to driving in a city this densely populated.
Be sure to only get into clearly marked yellow or green taxis if you're hailing one (as opposed to ordering a ride). These are the only vehicles licensed to pick up cab-hailing passengers on the street in New York City.
Sometimes, drivers in black cars will attempt to pick up passengers without them pre-arranging a trip. Don't get in – not only will they charge an extraordinarily high rate, but they're not licensed to offer you a ride if you didn't call ahead. Even if they have the typical markings of an official taxi on them, be wary – it's likely a scam.
Top Things to Do in New York City in a Day
There's no shortage of fun things to do in Manhattan, even when you avoid tourist traps like the Empire State Building (seriously, save your time and $42 and just snap some pictures from the outside). Many of the attractions on this list won't cost you much, and you won't find yourself waiting in ridiculously long lines for 5-minute experiences.
9/11 Memorial and Museum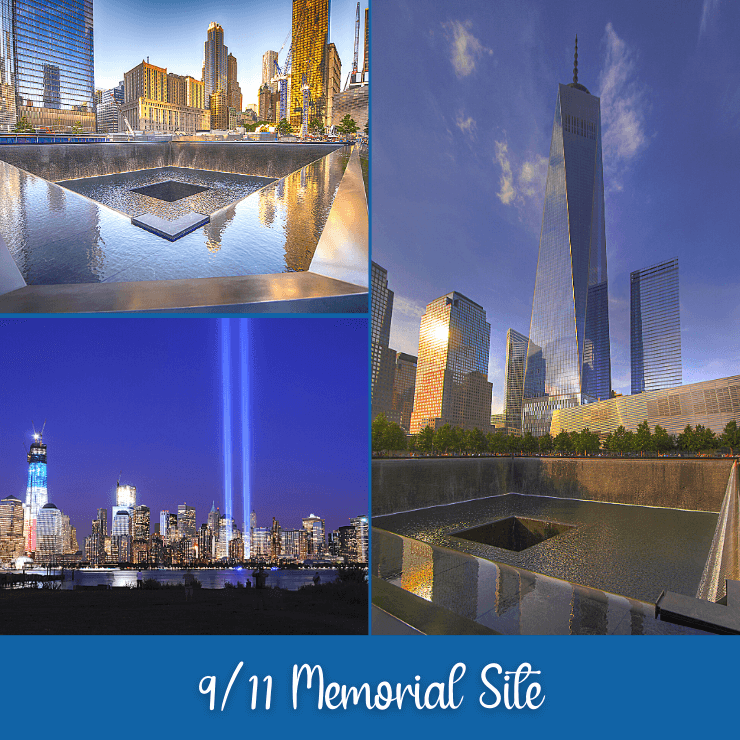 Within the rebuilt World Trade Center lies a memorial honoring the victims of both the 2001 and 1993 attacks. You'll also find a museum that highlights testimonies from survivors, artifacts recovered from the 9/11 attack, and the aftermath. A visit to the World Trade Center can already be emotional, but a walk through the memorial and museum is sure to leave a lasting impact on you.
How to Get There: The World Trade Center is in lower Manhattan, easily accessible by the buses and subway lines. While the E and 1 trains go directly to the World Trade Center, you can also get there by taking the A, C, J, Z, 2, 3, 4, or 5 trains to Fulton Street.
Ride the Staten Island Ferry
It may seem pointless to take a round-trip ride on the Staten Island Ferry without seeing Staten Island, but you'll get a great view of the Statue of Liberty. It's also free, not including any snacks or beverages you can buy onboard.
The Staten Island Ferry runs 24/7, with service every 15 to 30 minutes depending on the time and day.
Don't forget to pull out your camera as you approach the Statue of Liberty!
How to Get There: Board the Staten Island Ferry at Whitehall Terminal in lower Manhattan, accessible by the 1 and 9 subway trains. If you're getting there by subway, get off at the South Ferry station. The terminal is also close to the South Street Seaport, an area worth exploring if you have some extra time.
Shopping on Canal Street
News Flash: Only tourists wear "I Heart NY" apparel. Thankfully, you can still come home with souvenirs without dropping hundreds on designer goods or picking up cliché T-shirts.
Browse the shops on Canal Street in Chinatown for well-priced clothing and trinkets. Sometimes, you can haggle with the shopkeepers, so you may be able to score some even better deals!
After taking a stroll down Canal Street, consider grabbing a meal while you're already in Chinatown. You'll have endless options of authentic cuisine to choose from, and if you're there after the typical dinner rush, you may even be able to get a table at popular Hop Kee Restaurant on Mott Street (more about this in the NYC restaurant section below).
How to Get There: The Canal Street subway stop is served by the 1 train, as well as the 2 at night. You can also take the 6, Q, N, or J trains to reach the area.
Browse Art Galleries in Chelsea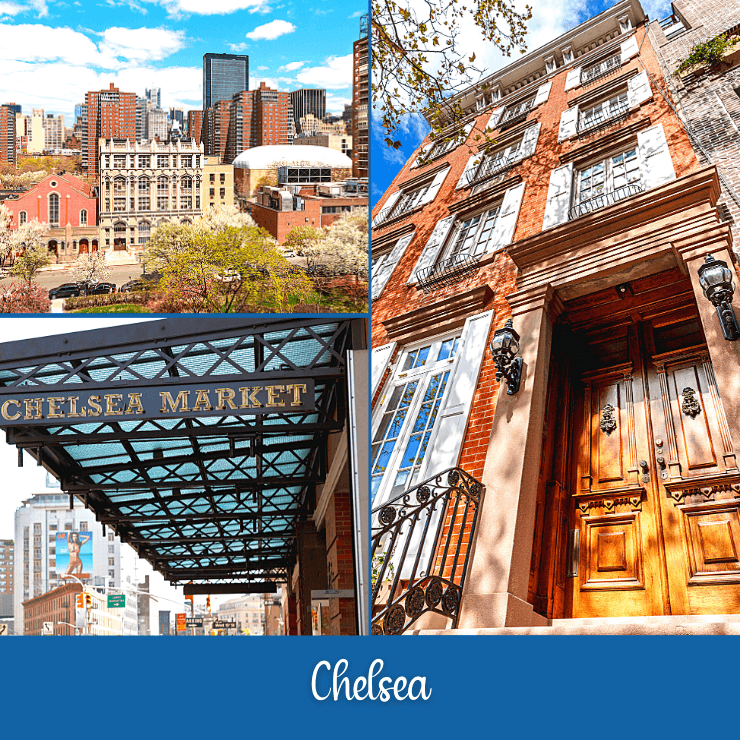 Chelsea is filled with art galleries, many of which offer free admission on the weekdays. While most of the galleries feature modern and contemporary works, each one has something special to offer.
Consider stopping by 303 Gallery, Metro Pictures, and Alexander Gray Associates to see some Instagram-worthy pieces.
How to Get There: Chelsea is an entire neighborhood in Manhattan, not just one street. However, there's a subway station on 23rd Street that's served by the A, C, E, 1, and 2 trains. You can also take the M20 or B99 buses to reach the area.
Rockefeller Center & Nintendo New York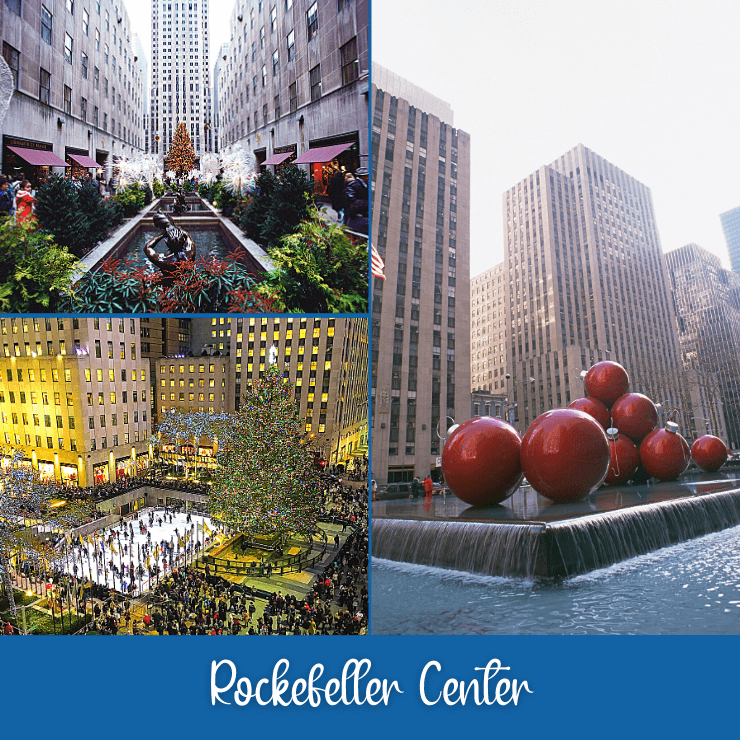 Rockefeller Center is a must-see in New York City, and while you're there, make time to visit Nintendo New York. The second floor of this Nintendo store has a small exhibit featuring different gaming systems, some of which are decades old. They even have a GameBoy that survived the Gulf War, and it still works! While you're at it, you can play some games on the latest Nintendo consoles and check out the store's Pokémon Go PokéStop.
You'll also find the famous Rockefeller Center ice skating rink, the NBC building, and the annual Christmas tree if you're visiting during the winter.
How to Get There: Nintendo New York is in midtown Manhattan at the Rockefeller Center, which you can get to by taking the B, E, F, M, and N trains.
Read More 24-Hour Itineraries for the Northeast:
One Day in Boston
One Day in Providence, RI
One Day in Newport, RI
Babycastles
Babycastles is a space dedicated to video games and gaming culture. Within the building, you'll find an arcade, art, and events that highlight lesser-known voices and game developers with different cultural backgrounds. Many tourists aren't aware of this hidden gem, but some locals consider other Babycastles members to be their second family.
How to Get There: This gamer paradise is close to Union Square, and you can get there by taking the 1,2,3, or L trains to 7th Avenue. You may be asked to pay a cover charge for events, but they're fairly reasonable (not typically more than $12).
See a Broadway Musical
It would be hard to visit New York City without seeing a Broadway (or Off-Broadway) musical! The distinction between Broadway and Off-Broadway shows is simply the number of seats in the venue, so don't be put off by productions that don't have Broadway status.
Only buy theater tickets from trusted sources – your safest best is to go straight to the box office. Ticketmaster and Telecharge are great online ticket sellers, so consider those if you'd like to reserve your seats ahead of time.
Read More: Best Weekend Getaways in Upstate New York
Where to Eat During Your Day in NYC
New York City is filled with well-known dining establishments, but if you're short on time, you'll likely want to leave them off of your itinerary. However, it'll still be hard to find a sit-down restaurant that won't have you waiting for a table. To save time, consider making a reservation at a restaurant you're interested in eating at.
Hop Kee
As mentioned earlier, you can grab a table at this popular Chinese restaurant if you visit later at night (after 9:00pm). The authentic Cantonese cuisine is in the restaurant downstairs, so if you're not walking down a flight of stairs, you're not eating at the right place! Address: 21 Mott Street
If you happen to be in town on a Sunday, stop by Left Bank for a $20 prix fixe dinner! For a sit-down restaurant, the prices are very reasonable for New York City. Address: 117 Perry Street
This brick-oven pizzeria is popular, so try to arrive for lunch instead of dinner. They don't serve individual slices – only pies – so be sure to bring enough people to share your order with you (or a big appetite)! Address: 278 Bleeker Street
It's hard to go wrong with a New York City deli sandwich! To save money on your meals, skip the restaurants entirely and go for small establishments on street corners. This will also save you time, too, which is always valuable when you only hav 24 hours to spend in NYC.
Where to Sleep in New York City
Hotels in New York City fill up quickly, but there will always be options – even if you book your trip at the last minute.
As a general rule, lodging is the least expensive in the winter, but that doesn't make it cheap. If you're traveling during the summer, expect to pay at least $200/night to crash in Manhattan.
Hyatt Place New York City / Times Square
Don't sacrifice comfort for a good deal! This relatively affordable hotel is conveniently located and includes free breakfast with your stay.
–> CLICK HERE for pictures and prices for Hyatt Place NYC / Times Square.
Ink 48 Hotel
If you'll be spending most of your time near Hell's Kitchen, consider staying at this boutique hotel with a "wine hour" at its bar.
–> CLICK HERE for pictures and prices for Ink 48 Hotel.
MOXY NYC Chelsea
Stay close to Madison Square Garden in an accommodation with a lounge, bar, and fitness center. Even though you'll only be in New York City for one night, you'll have some opportunities to meet new people at the hotel.
–> CLICK HERE for pictures and prices for MOXY NYC Chelsea.
Enjoy Your Day in New York City
A trip to New York City can be exciting and memorable, even if you only have 24 hours to spend there. Once you get a taste of what the Big Apple's like, you'll no doubt be ready to book a trip to see more!
About the Author: Brianna Bleiwas is a freelance writer who grew up just 20 miles outside of NYC and is a frequent visitor who knows the city well.