Fun Family Activities & Attractions for the Perfect Day Exploring Houston, Texas 
Houston is a large Texas city with many attractions that your whole family will love. It's a city full of museums and amusement parks. You don't have empty out your pockets to have a day of family fun, though. There are also excellent public parks waiting to be explored.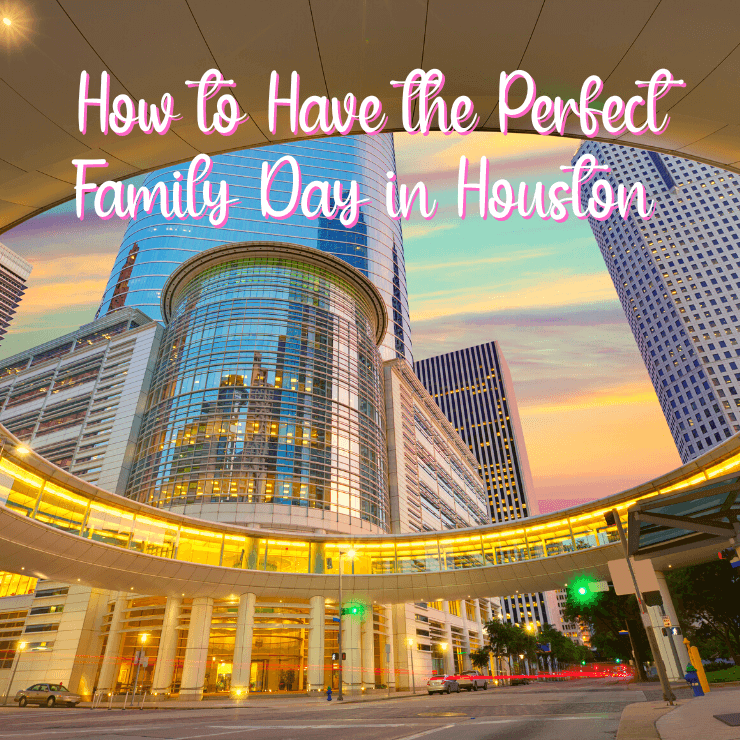 Take your family to some of these great places around Houston and you are sure to have an entertaining time!
Space Center Houston
Space Center Houston is both entertaining and educational and will keep you occupied for hours. It features attractions such as the Blast Off experience, Flight Simulator Experience, the Martian Matrix, and the giant screen Space Center Theater.
Space Center Houston has lots of interactive exhibits and you can take a tour of NASA on the tram. To get to NASA, take Interstate 45 south and exit on NASA Parkway.
Discovery Green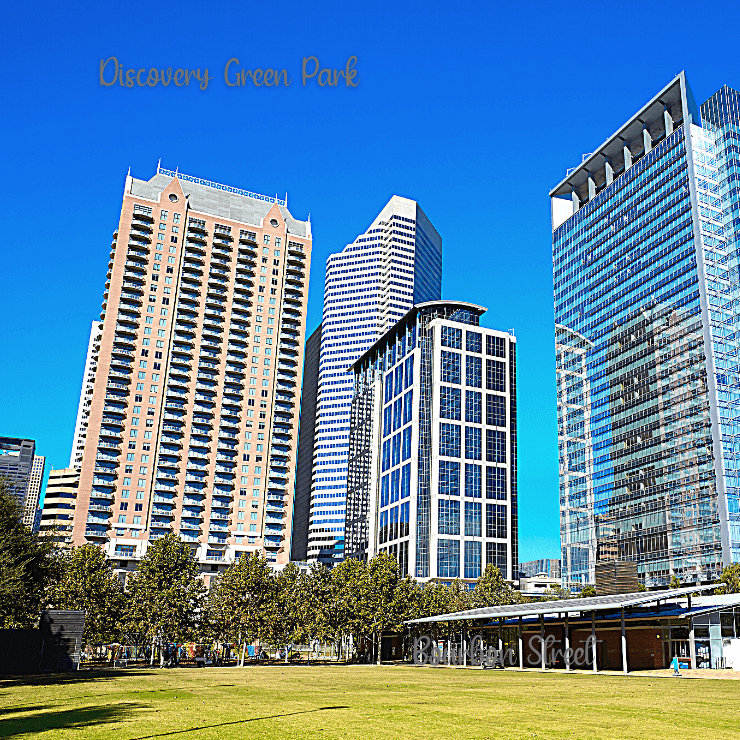 Discovery Green is open from 6 am to 11 pm and offers a wide variety of fun and free options for both adults and children. Every fall and spring season enjoy music concerts from local bands on Thursdays and Sundays, or watch a family-friendly movie if you're there on a night featuring IKEA Houston's Screen on the Green. 
Looking to get fit for free? Take part in Free Fitness in the Park during the spring and fall seasons to get a workout with yoga, Pilates, and Zumba. If you have young children, their Toddler Tuesday series offers fun classes for tiny tots and their parernts.
Houston Museum of Natural Science
The Houston Museum of Natural Science has many features that will interest you and your kids. The permanent exhibits feature dinosaur skeletons and many types of animal dioramas, a fabulous seashell collection, a model of Foucault's pendulum, an energy hall that explains how oil and gas are formed, and sections on gems and minerals, ancient Egypt and space science. 
There's also an IMAX movie, a planetarium, a butterfly conservatory, and rain forest under a glass enclosure. Down in the basement, kids can learn while playing on 40 interactive exhibits in Discovery Place. There is a gift shop with many unusual science toys for kids and another gift shop just for adults. Outside the museum, check out the model of the Texas coastline and the sundial. The museum is beside Hermann Park and the zoo.
Houston Zoo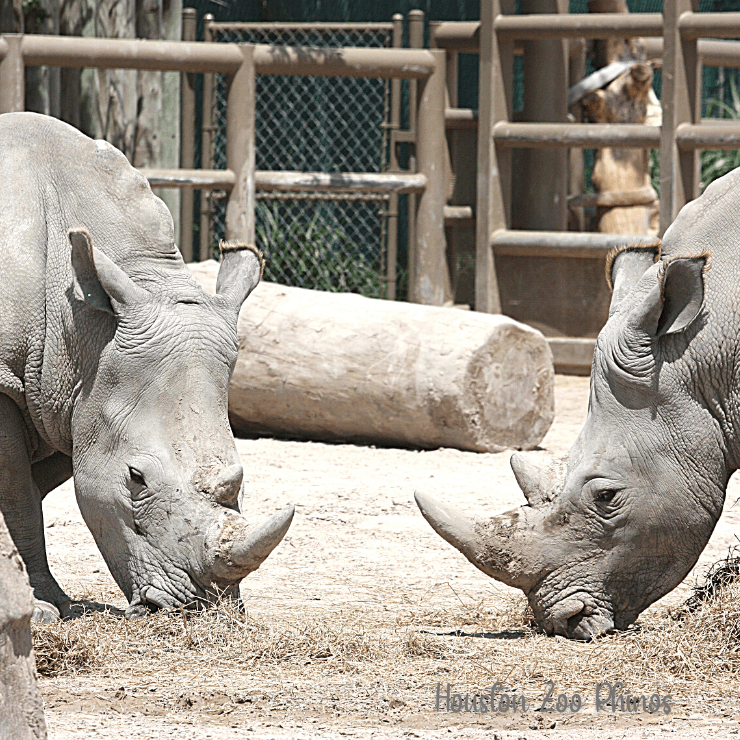 The Houston Zoo is located in Hermann Park close to the museum district and has excellent exhibits.
There are white tigers, a boardwalk up into the trees where the monkeys hang out, and koalas. Check out the zoo's website before visiting too see if there are any special exhibits or attractions going on while you're there. The site also has videos and updates on newborn baby animals.
Houston Zoo has several food outlets and gift shops. You can even buy food to feed the ducks and large fish in the pond near the center of the zoo.
Kids will probably also enjoy visiting the zoo's aquarium as well as the petting zoo section where children can touch some of the animals. 
Around the zoo are a reflecting pool, a surrounding park and lake, and a train that will take you for a ride around the grounds.
Picnic Perfect Lunch Spot in Houston
For a low-key lunch with kids in Houston, pack a picnic and walk over to the big hill by Miller Outdoor Theater, located in walking distance from the zoo, Children's Museum of Houston, and the Houston Museum of Natural Science.
There are lots of shaded picnic tables and the kids can have fun rolling or running down the grassy hill. You can rent paddleboats at the lake if your kids are feeling especially energetic that day.
If coming from the zoo, the train will drop you off at a large playground and you can return on the same ticket when you're ready to go back to the zoo station.
Miller Outdoor Theater Evenings
The Miller Outdoor Theater also has entertaining and culturally diverse shows and concets in the evenings. Relax on the lawn and have a picnic or reserve seats in the covered seating area.
The season runs from March to November. All the performances are free and offer a wide variety of shows to suit most ages and tastes.
Hermann Park
The urban Hermann Park sprawls for 445 acres near downtown Houston, providing plenty of outdoor options for the whole family to enjoy. Amble along the scenic walking trails for a bit, then let the children loose at the various playgrounds or on paddle boat at McGovern Lake.
If you get hungry while visiting Hermann Park, you can have a picnic lunch at one of the many picnic areas or visit Ginger Kale restaurant next to the pedal boat house.
Another point of interest in Hermann Park that is sure to be a hit with families is the Hermann Park Railroad. This quaint, red train has been chugging around the park for over 50 years. A ride on the open-air train takes you on a journey around the park so you can view its scenery in a fun, engaging way.
Need some quiet time? Visit the reflection pond or take in the beauty of nature at The Japanese Gardens. Kid will also delight in the interactive Family Garden where kids can walk around and help cultivate beds, learn about the gardening process, and maybe even try the various vegetables and fruits being grown there.
Hermann Park is also home to the aforementioned Houston Museum of Natural Science, the Houston Zoo, and the Miller Outdoor Theatre.
Children's Museum of Houston
The Children's Museum of Houston is a great way to spend an afternoon with smaller kids. Check out their website for details of the permanent hands-on exhibits and monthly themes since the latter changes.
Children can explore by making soap bubbles, being an engineer on a train, and working the cash register at a grocery store. There's a cybercafe, a Victorian playhouse, and a babbling bayou where kids can launch ducks and boats. Your kids are sure to have a fun learning experience at the Children's Museum, which is on Binz St, near the zoo and Houston Museum District.
Bear Creek Pioneers Park
Bear Creek Pioneers Park (often just referred to as Bear Creek Park) has a wide variety of fun things to do year-round. In addition to the various picnic and playground areas, the park also has a two-mile jogging trail, golf course, tennis courts, and baseball and soccer fields.
A rare perk of the park are the animal enclosures its home to. Get an up-close and personal view of animals such as bison, emu, ostrich, and deer, as well as birds like macaws and peacocks.
At no admission charge, this park is definitely a great place to go for inexpensive family fun.
Sea Center Texas
For those who are willing to drive a little out of the way, Sea Center Texas is a great addition to your family fun day in Houston.
Located in Lake Jackson, 50 miles outside of Houston, Sea Center Texas has a variety of different exhibits all focusing on marine life. View the various aquariums and have hands-on fun at the touch tanks.
The facility features an outdoor wetland exhibit, a youth fishing pond, and the largest redfish hatchery in the world.
Another perk of visiting is that Sea Center Texas offers great educational fun for all the family at no admission cost.
A Few More Tips for Your Family Trip to Houston
If you're going to visit in summer, pack clothes that will keep you cool, because it will likely be hot and humid.
A car is a good way to get around in Houston. There is some public transportation such as the new Metrorail downtown, but it may be challenging as a family to go to all the places you want without a car.
You can also rent an electric bike to take in more sights in Houston. The cost can range from $25 for an hour, to $65 for the whole day.
Have fun on your trip to Houston!
You May Also Enjoy Reading:
One Day in Dallas Itinerary
Best Places in Texas for a Girls Trip