Top Things to Do for a Perfect 24 Hours in Copenhagen, Denmark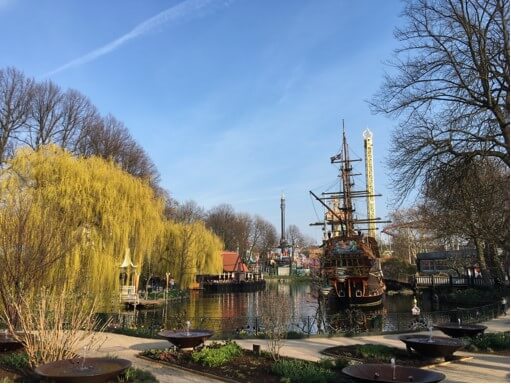 Denmark's capital city of Copenhagen is small and compact so it is easy to explore the highlights of Copenhagen in one day. The best way to get a real feel for Copenhagen is to take to the water or to hire a bicycle; boats and bikes are a great way to get around the city.
Although Copenhagen is best known for the sculpture of the Little Mermaid, there is a great deal more to the city than this mythical creature.
While you should make time to see the Little Mermaid statue even if you only have 24 hours in Copenhagen, there is so much more to do. I share that and more in this Copenhagen itinerary for those short on time.
One Day in Copenhagen Itinerary
Begin in the Copenhagen Neighborhood of Nyhavn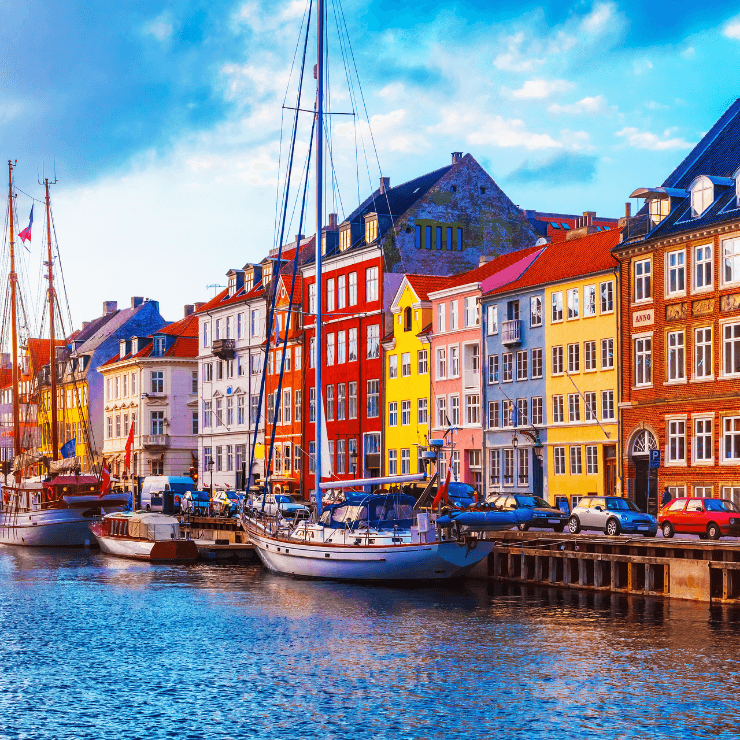 The best place to begin a visit to Copenhagen is beautiful Nyhavn (also referred to as New Harbor). It is in fact not new at all, dating back to the 17th century.
Colorful buildings overlook the canal where boats take visitors on trips around the harbor. The dock is lined with cafes and bars so if you are in need of a morning coffee, this is a great destination.
Boat Trips in Copenhagen to the Little Mermaid and Beyond
From Nyhavn, there are boat trips of varying length plying the waterways of Copenhagen.
A one hour boat tour will take in the Little Mermaid which is a long walk otherwise and will eat into your precious time in the city.
Other boat trip highlights will likely include passing Amalienborg – home of the Danish royal family, the Copenhagen Opera House and also the independent community of Christiania. Tours are conducted in Danish and English and offer an excellent overview of the city if you only have one day to spare.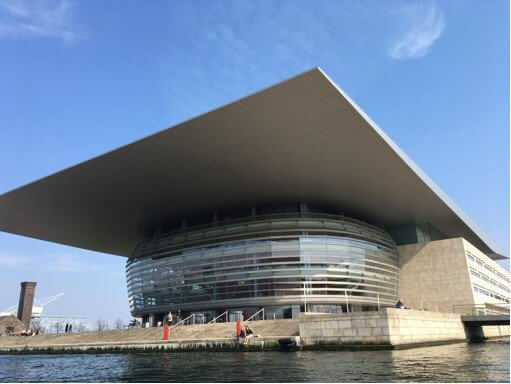 Lunch in Copenhagen
There are endless places to consider for lunch in Copenhagen. If the weather is on your side, it is worth seeking out one of the outdoor street food markets such as Reffen or Bridge Street Kitchen – the latter is not far from Nyhavn.
Alternatively, if you need to take shelter during lunch another great food market destination is Torvehallerne, which is covered.
Try a Smørrebrød, the traditional Danish open sandwich –usually made with rye bread and topped with cured meat or fish such as herring.
You may also enjoy reading:
One Day in Stockholm, Sweden
One Day in Helsinki, Finland
One Day in Oslo, Norway
Early Afternoon in Copenhagen: Exploring Streets or Museums?
Bike Copenhagen's Streets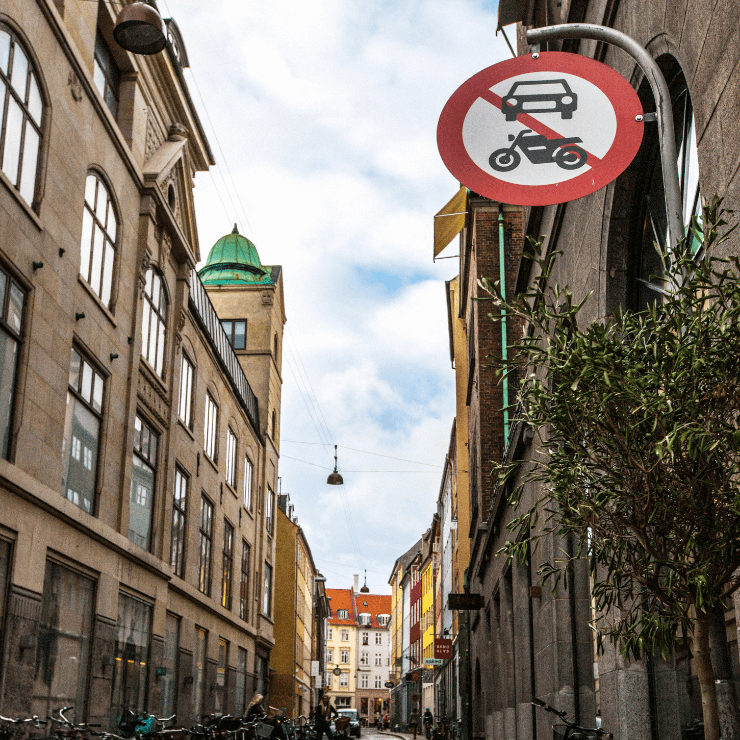 If you're visiting Copenhagen in summer time, it's worth hiring a bike to explore some of the city's interesting neighborhoods. There are beautiful parks, appealing shopping streets and excellent play spaces if you are visiting Copenhagen with kids.
Central Copenhagen has very limited traffic, so the streets are very safe for cyclists. It is possible to hire a variety of bikes including tag along bikes and cargo trailers, perfect for young children.
Copenhagen Museums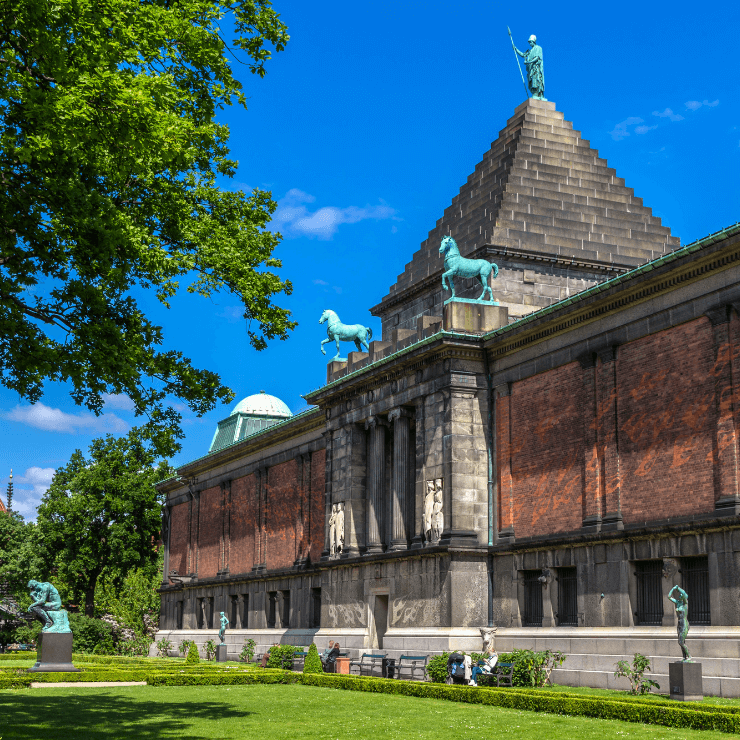 If you have just one day in Copenhagen and it is winter time or the weather is not conducive to outdoor pursuits, the city has some excellent museums to explore. The best one to give you a general overview of the country is the National Museum of Denmark which covers the country's epic history. It also has a very good children's section.
Art lovers should not miss the Ny Carlsberg Glyptotek museum, which houses a vast collection of artworks from prehistory to the present day.
Shopping and Legos in Copenhagen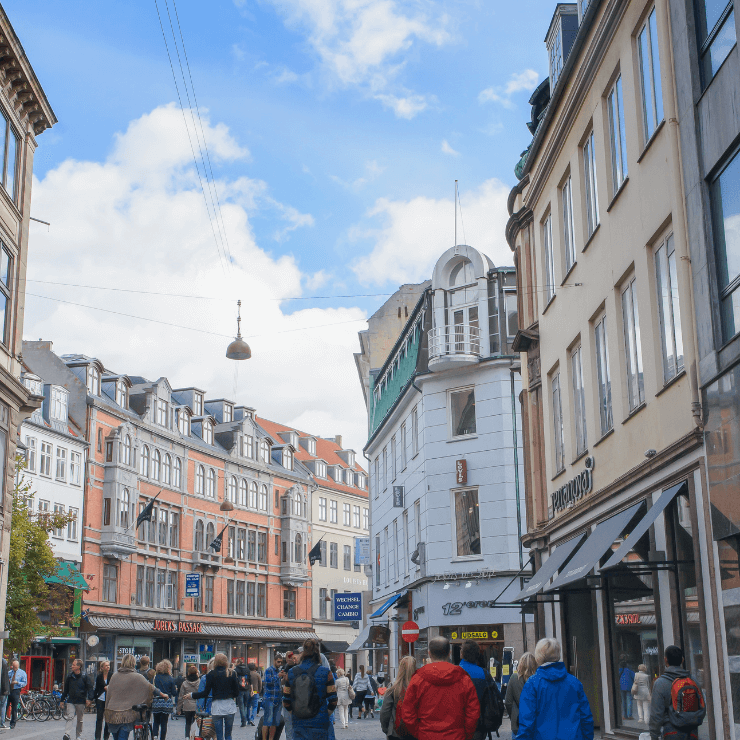 For a shopping experience, consider visiting Copenhagen's pedestrianized Stroget shopping street where you will find all the main high street and international designer brands.
The department store Illum has (along with a whole host of shopping attractions) a rooftop café where you can take in the views over the city.
Be sure to stop at the famous Lego store if you have children in tow or are a Lego fanatic yourself. This is, after all, the country where Lego was born.
For a more low key and authentic shopping trip you'll need to seek out a neighborhood such as Nørrebro where you'll find interesting independent shops and second hand stores along with enticing coffee bars.
Side Note: Nørrebro is also home to the excellent Superkilen Park and the beautiful Assistens Cemetery where, among others, Hans Christian Anderson is buried.
Sunset View From Round Tower
For great views across the city, the Round Tower is not to be missed. This 17th century tower, which has a spiral ramp perfect for those with limited mobility or families using a stroller, offers a great panorama of Copenhagen.
Evening in Copenhagen
The Tivoli Gardens
One of the most popular attractions in Copenhagen is the Tivoli Gardens, which is also a lovely place to end your day in Copenhagen.
This pleasure garden dates back over 175 years and it is a pleasant place to visit, particularly in the evening when the sparkly lights give the park a magical atmosphere.
At the Tivoli Gardens you will find fun fair rides, beautiful gardens and lakes, and an excellent play space for children.
There's a good range of places to eat and drink should you wish to enjoy an evening meal at the park, and there is usually seasonal entertainment at the two cultural venues, the concert hall and the glass hall theater.
If you would prefer to remain outdoors, the park's very own youth band will likely be there to entertain you and there are numerous cafes serving refreshments outside too.
Nightlife in the Vesterbro and Meatpacking Neighborhoods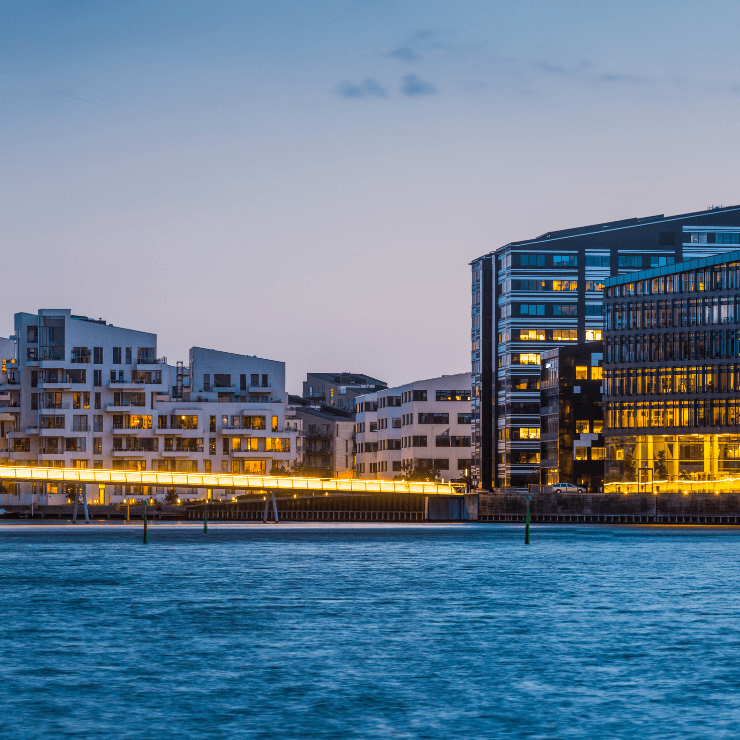 If you prefer a more contemporary venue for your one evening in Copenhagen, head to the Vesterbro neighborhood. Once a slightly seedy part of the city, Vesterbro is now a popular destination to while away an evening in Copenhagen.
You will find a good range of places to enjoy an aperitif or an evening meal before heading to one of the trendy bars which are frequented by young locals of Copenhagen.
And if you really want to make the most of your one day in Copenhagen, the Meatpacking District will be open until dawn. Previously an industrial part of the city, the Meatpacking District is now the place to go for nightlife.
One Day in Copenhagen Budget Tip: The Copenhagen Card
For avid museum goers, it is worth considering purchasing the Copenhagen card which covers entry to a wide variety of city center attractions including boat trips, the Round Tower and the National Museum.
Copenhagen is not a cheap city to visit so you should do some research to decide whether the Copenhagen card will save you money.
Transportation in Copenhagen
If you decide to purchase a Copenhagen card, transport on the city's trains, buses and metro is included.
However, do not rule out exploring the city on foot or by bike if you would like to experience how the people of Copenhagen navigate their city.
Getting to Copenhagen
At a little over four miles from the center of the city, Copenhagen airport is just a 15-minute train or metro ride away. If you are planning a day trip to Copenhagen from neighboring Sweden across the famous Øresund bridge, the train from Malmo takes approximately 40 minutes.
Found this One Day in Copenhagen itinerary helpful? Pin to read again later!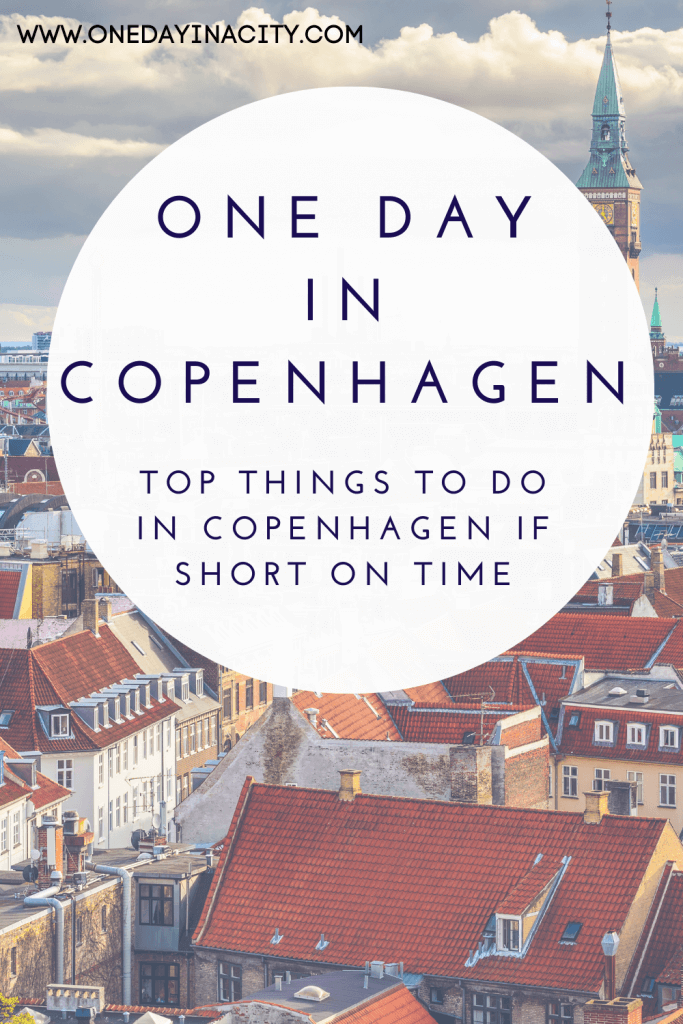 About the Author: After 10 years working in the travel industry selling and marketing holidays across the globe, Annabel Kirk decided to set up the Smudged Postcard blog to share her knowledge of family travel. The blog features adventure and cultural travel ideas with a focus on road trips and sustainable accommodation. Based in the UK, Annabel writes about where to travel in the British Isles with kids along with plenty of ideas for European holidays, with Italy being a particular focus.